Highlights of Westfield, Mass. Air Show August 21, 2010
Barnes Air National Guard Base
photos copyright 2010 by Fritz
An excellent show with plenty of and very diverse flying that went on all day. There were many excellent aerobatic performers that, quite frankly, maneuver so quickly it's difficult to take good photos, so I just sit back and enjoy them. Having been to many air shows, the big draw for me was the appearance of the only privately owned, and probably only flying F-100 Super Sabre. I had not seen any fly since Connecticut Air Guard F-100s used to buzz 4th of July parades in the late 70s. I had despaired of ever seeing one fly again, but with the private jet warbird movement only increasing, it is now a dream realized!
Some nose art I liked. The "Turkey" was the affectionate nickname of the highly capable, WWII TBM Avenger torpedo bomber.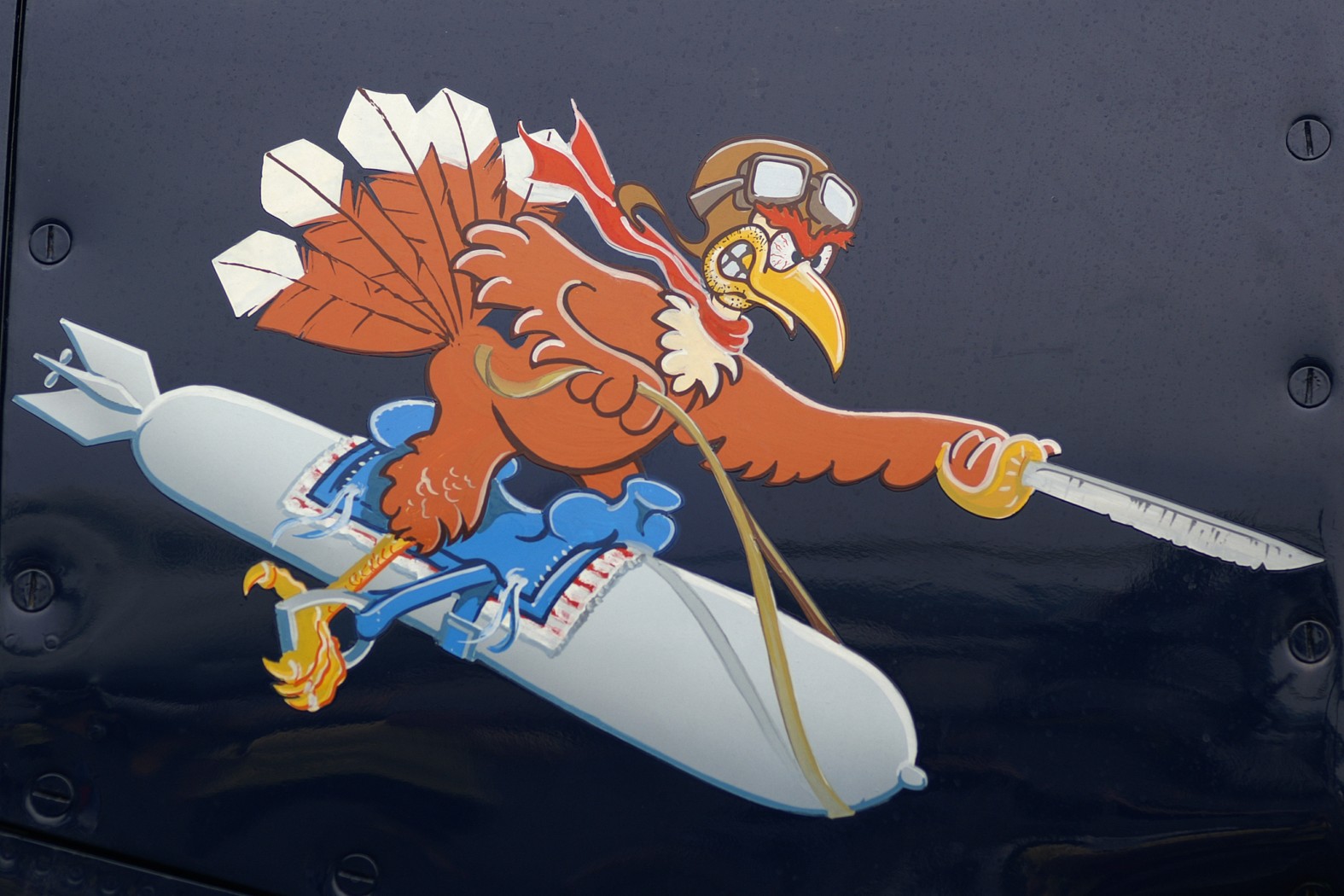 Seen on a Rhode Island Air National Guard C-130J Hercules. They forgot Block Island!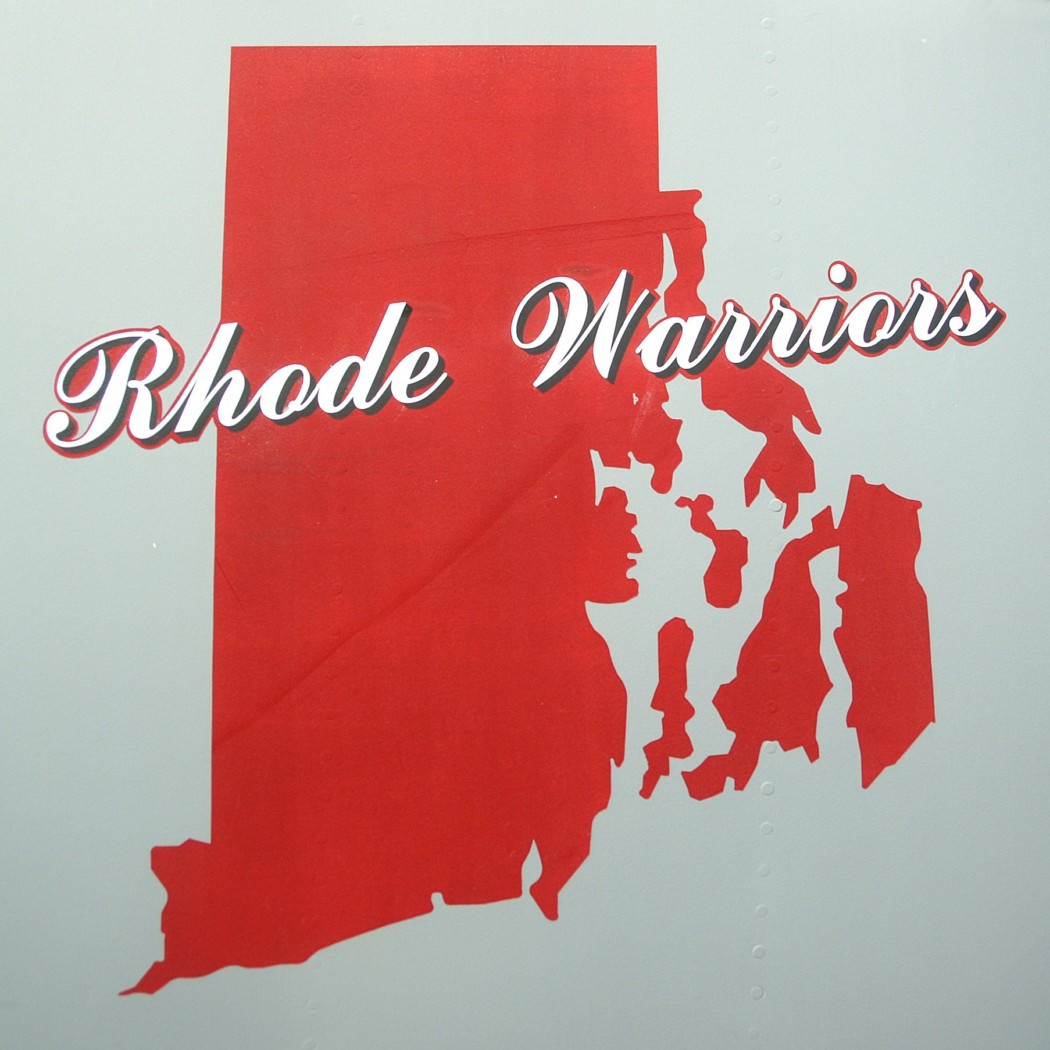 An excellent (piston-powered) warbird formation!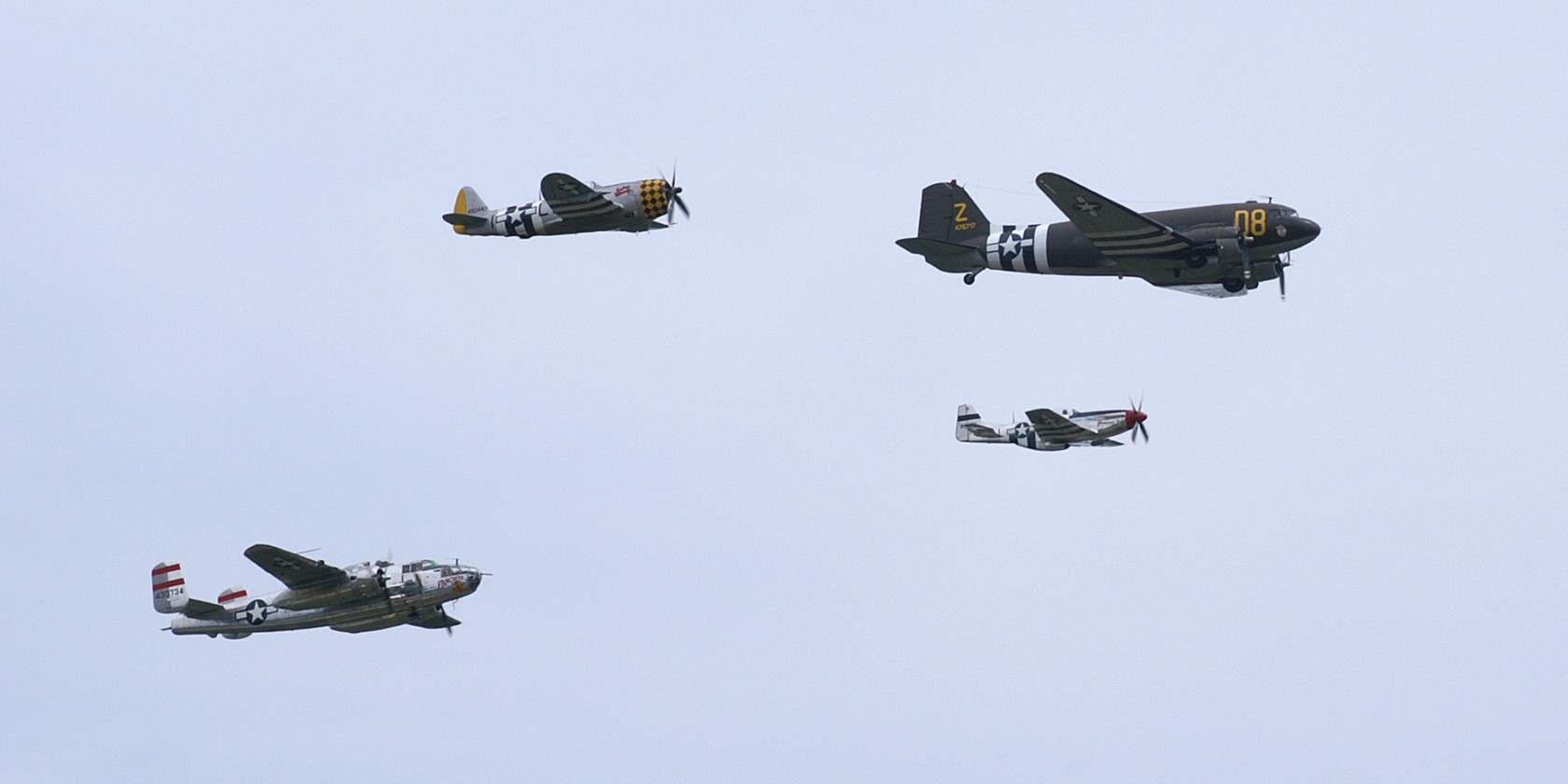 2010 is the 75th anniversary of the legendary DC-3/C-47.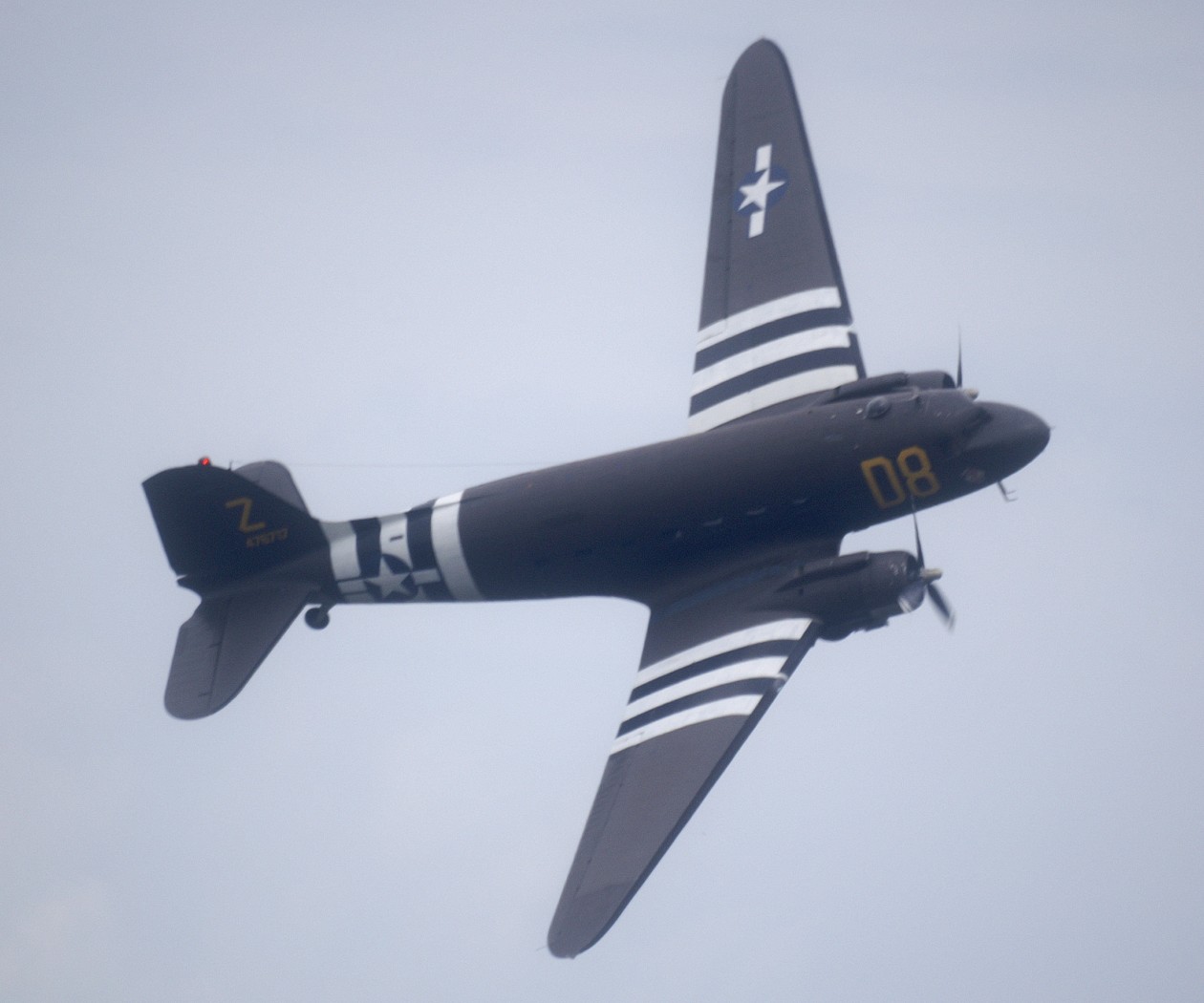 Bubble-canopied P-47D "Superbolt". A relatively rare bird in the air these days and so a great pleasure to see fly.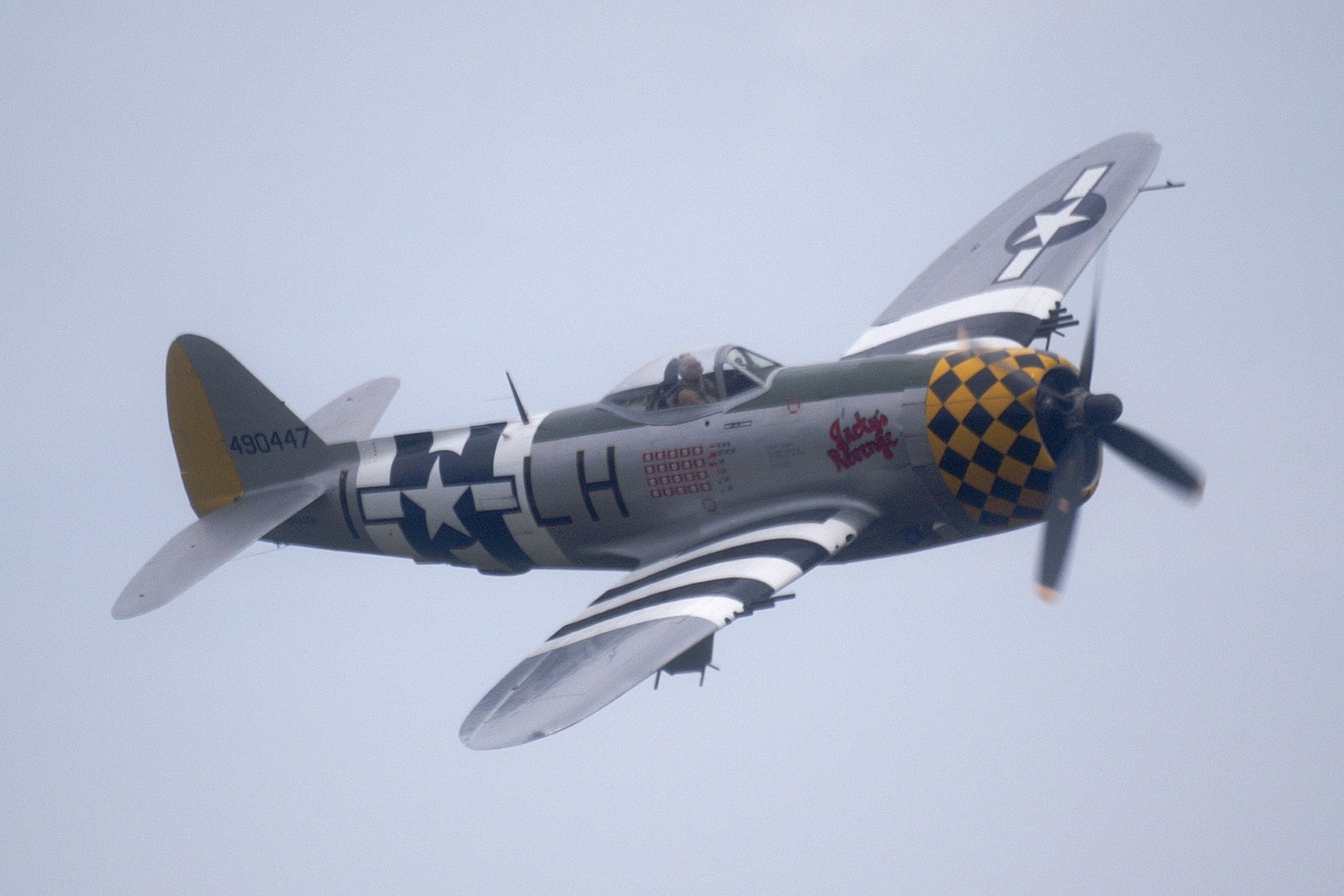 Nice USAF Heritage Flight of classic fighters.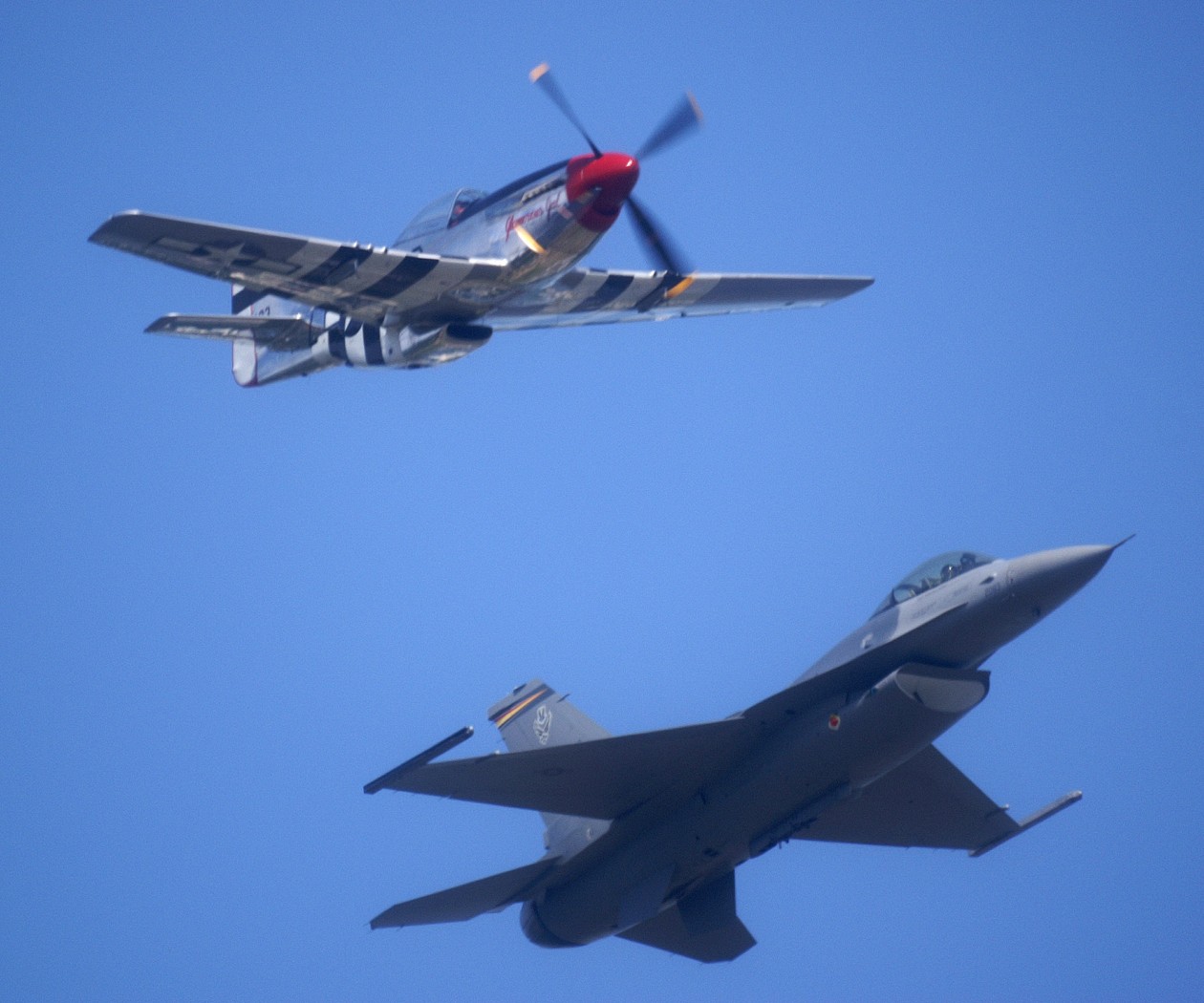 This Collings Foundation F4U-5NL Corsair has been making the rounds at many airshows, I've seen it at Corsairs Over Connecticut in May, Oshkosh in July and now at Westfield in August.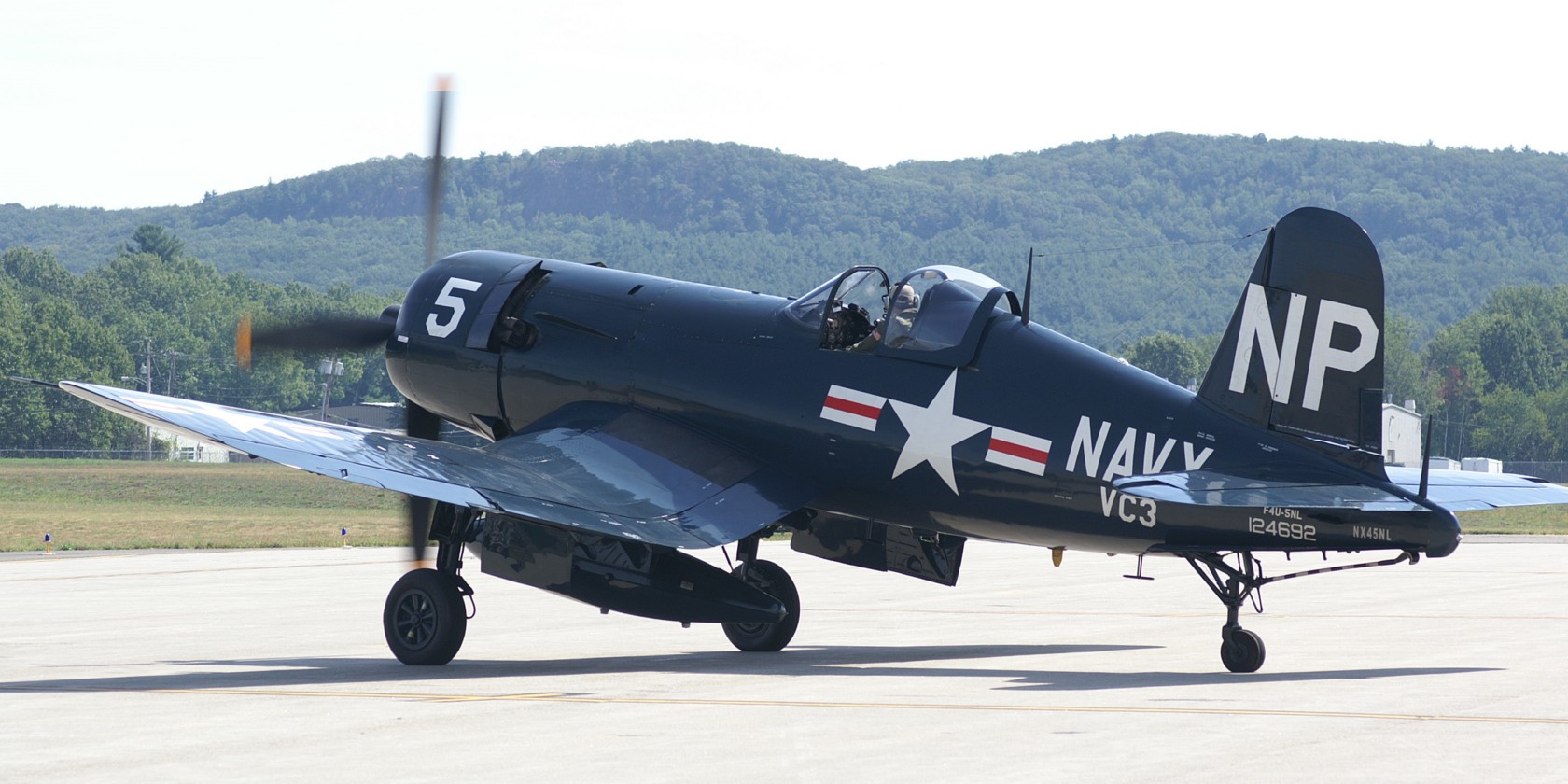 This Marine Corps F-18C put on a excellent demo. Although it is clearly marked "MARINES" its squadron is shown as "VFA-106" the fleet replacement training squadron for both Navy and Marine crews.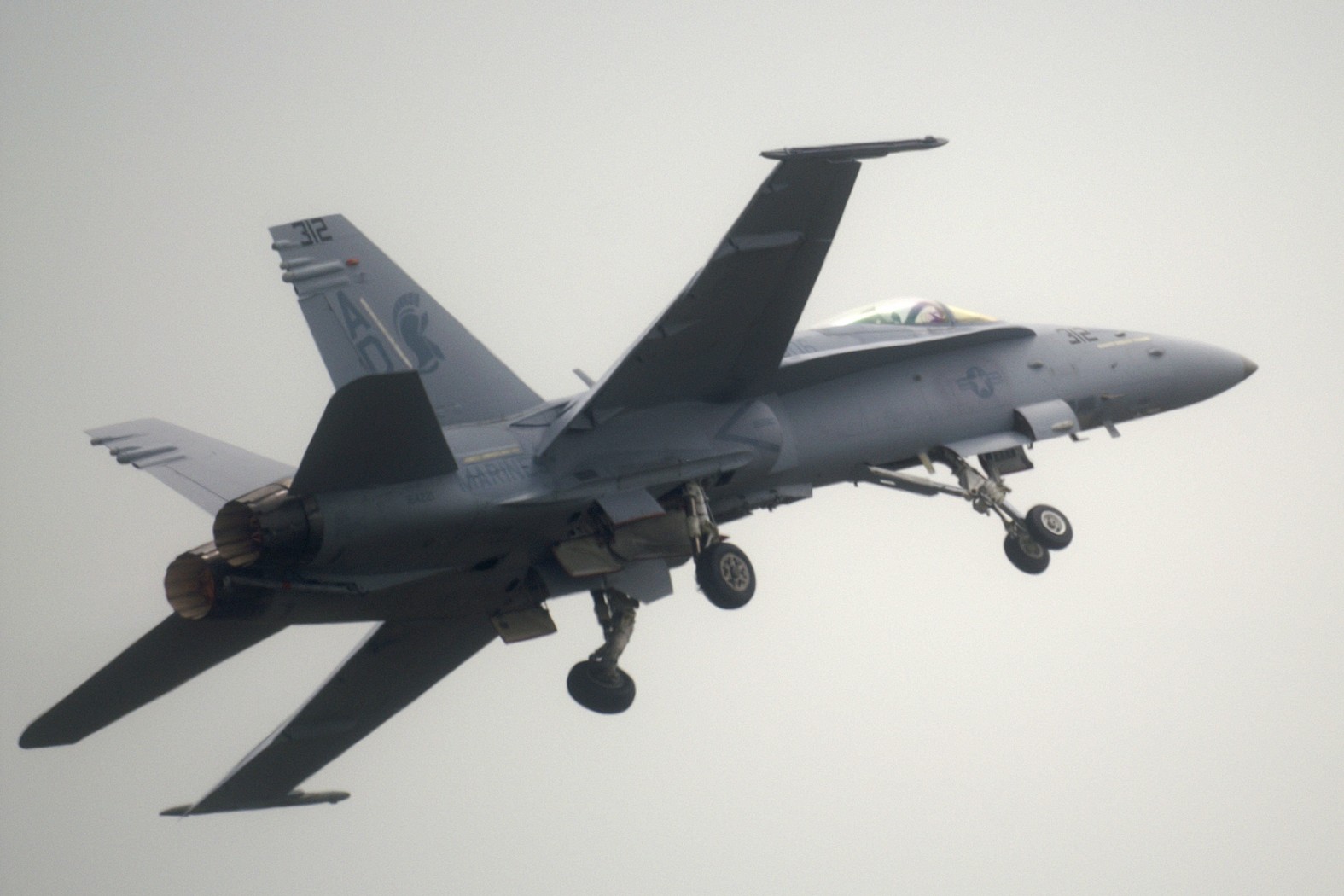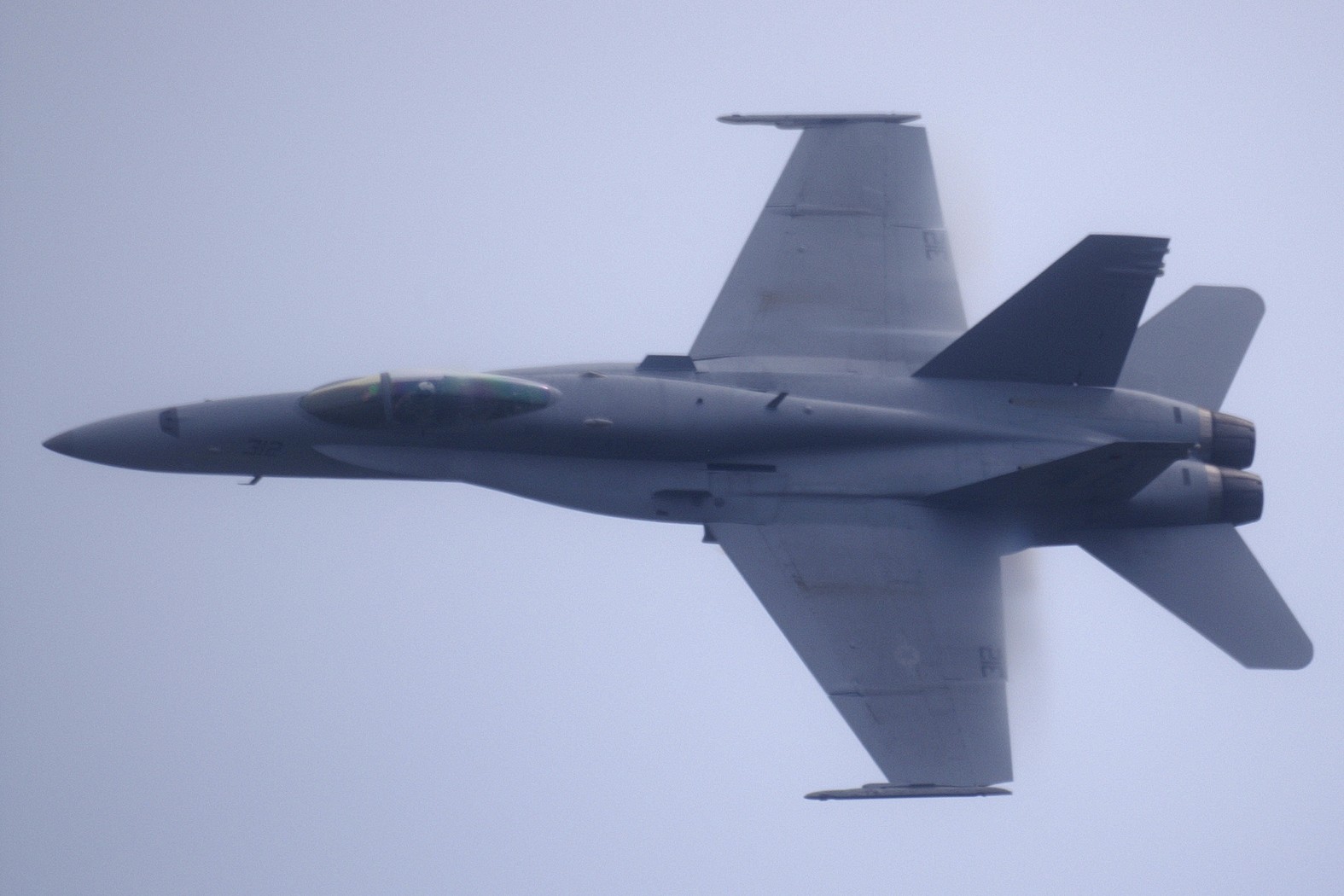 Very tight Naval Aviation Legacy Flight!

The highly maneuverable C-17 Globemaster III.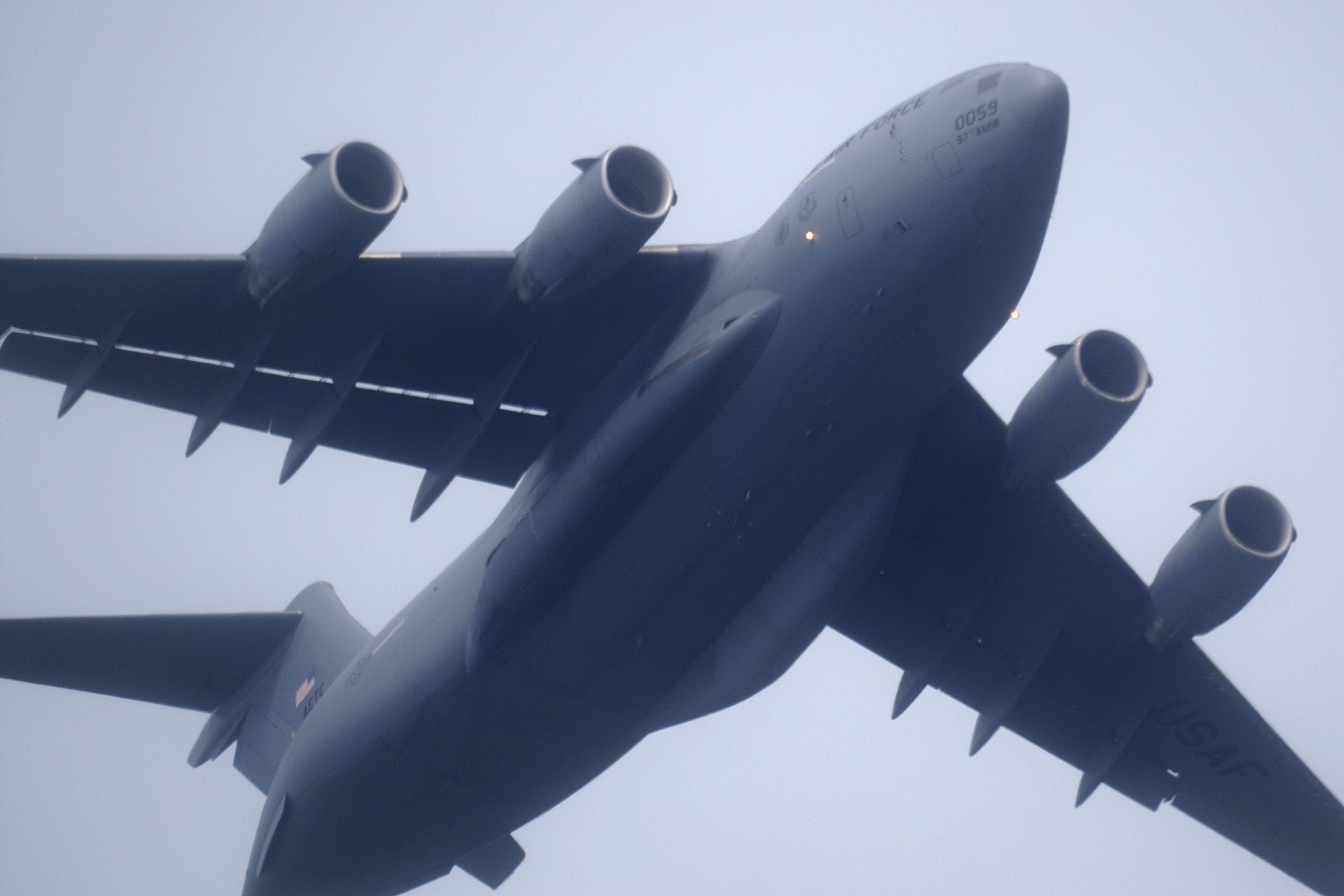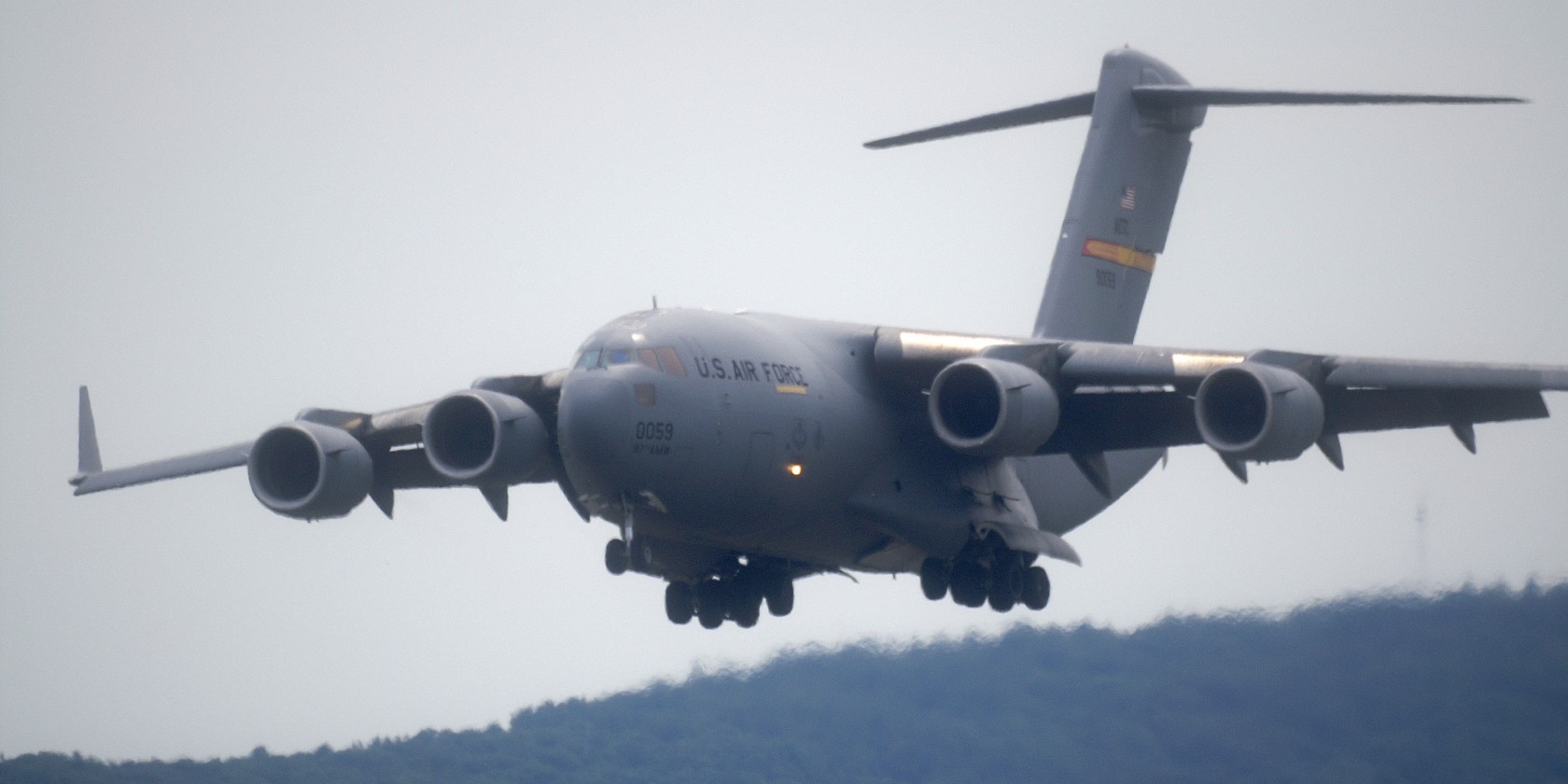 For someone who grew up in Milford under the shadow of Sikorsky rotors seeing this venerable Sikorsky UH-34D Seahorse was a thrill! According to the "Freedom's Flying Memorial" web site, "YN-19" (150570) was delivered to the Marine Corps Oct. 28, 1963. It served in Vietnam from 1963 to June 1969, retired in 1972 and stored at Davis-Monthan AFB. Now privately owned, and 33 years later, on Nov. 12, 2005, after 5 1/2 years and over 20,000 man hours of restoration, "YN-19" once again flew her first mission. Here she is in familiar territory - low and slow over the tree tops.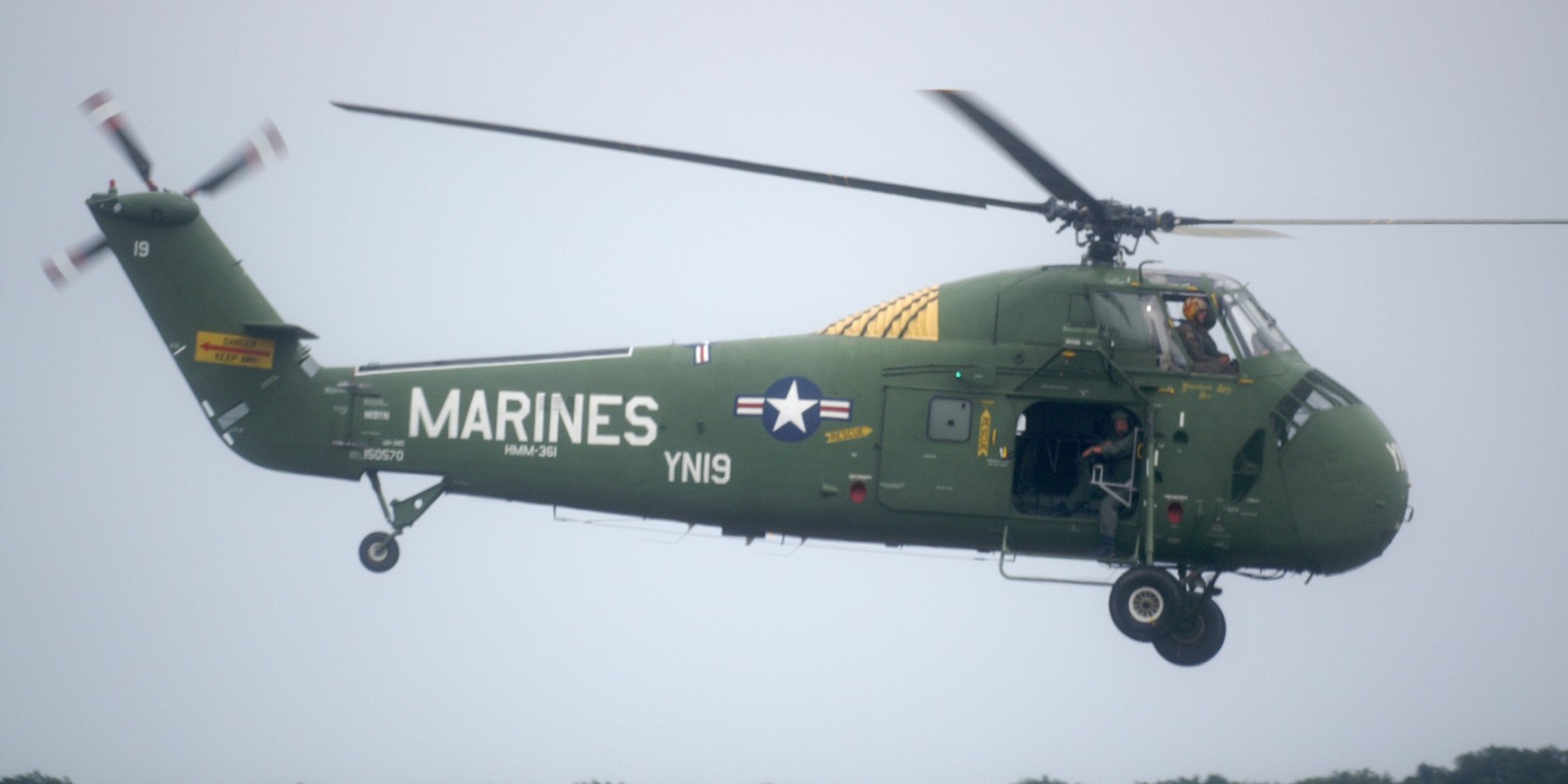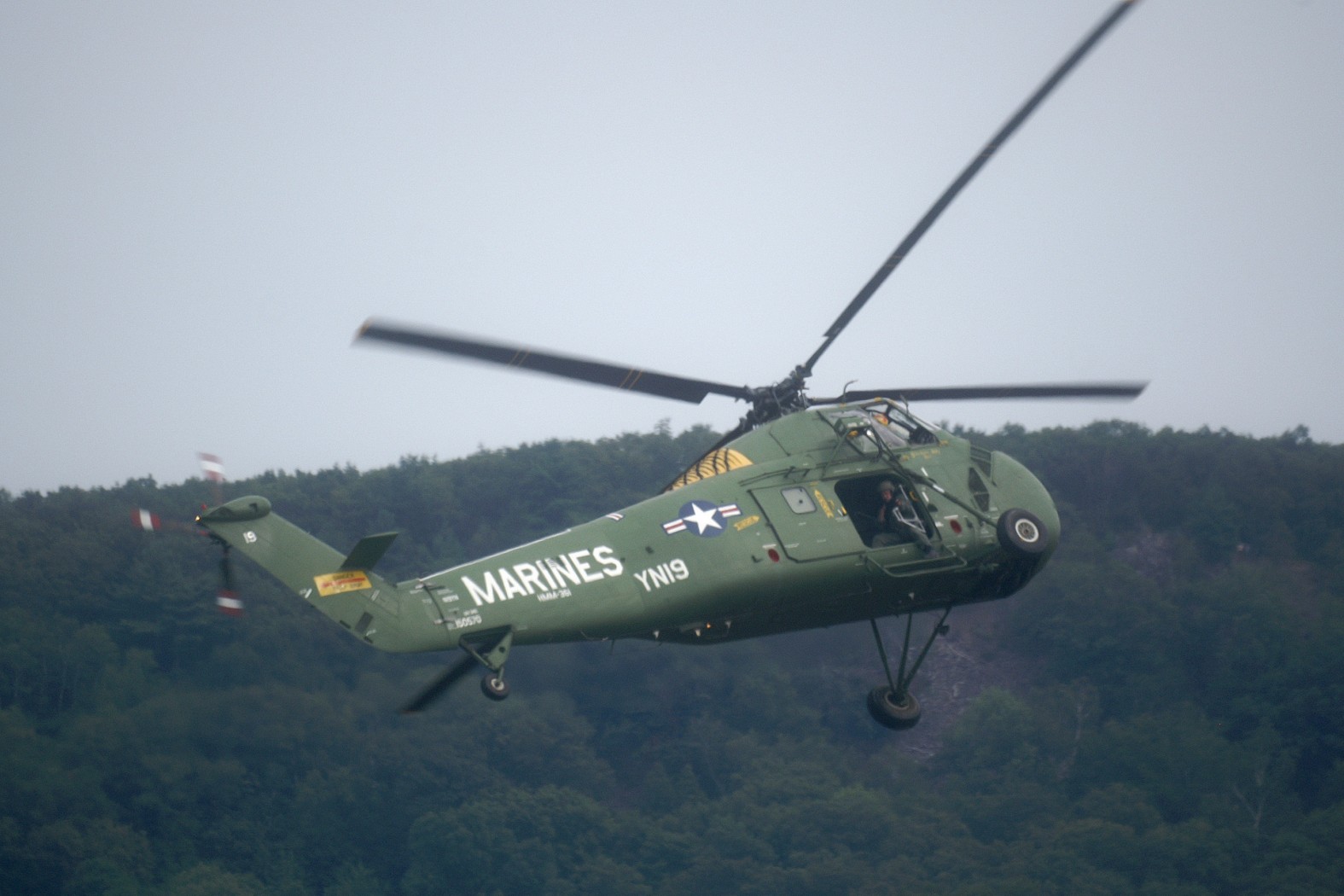 Dean 'Cutter' Cutshall's beautiful F-100F Super Sabre. The "Hun" was the first production airplane capable of level supersonic flight. It served in the Connecticut Air National Guard from 1971 to 1979. Plenty more great pix and video at www.F-100.org.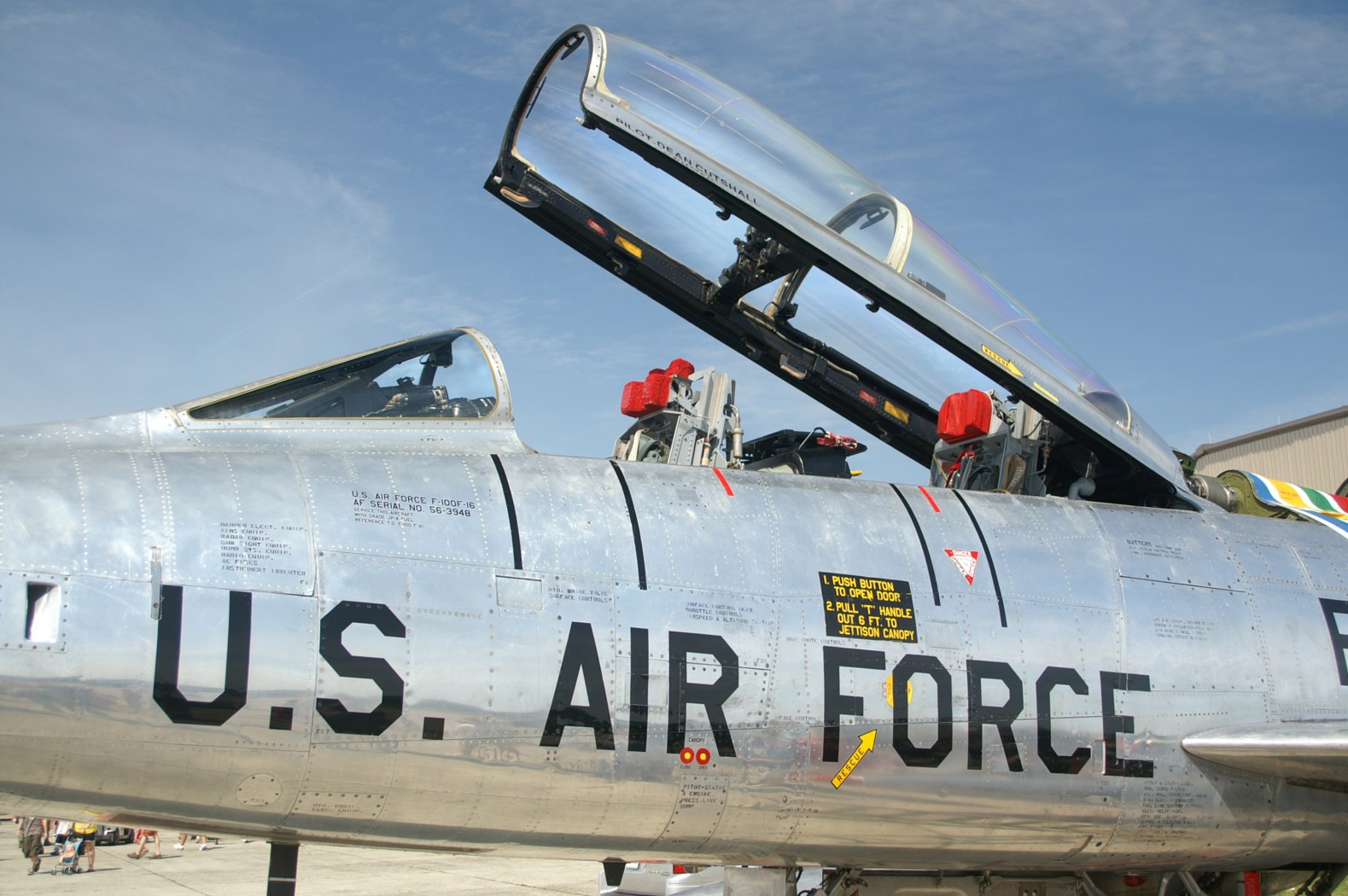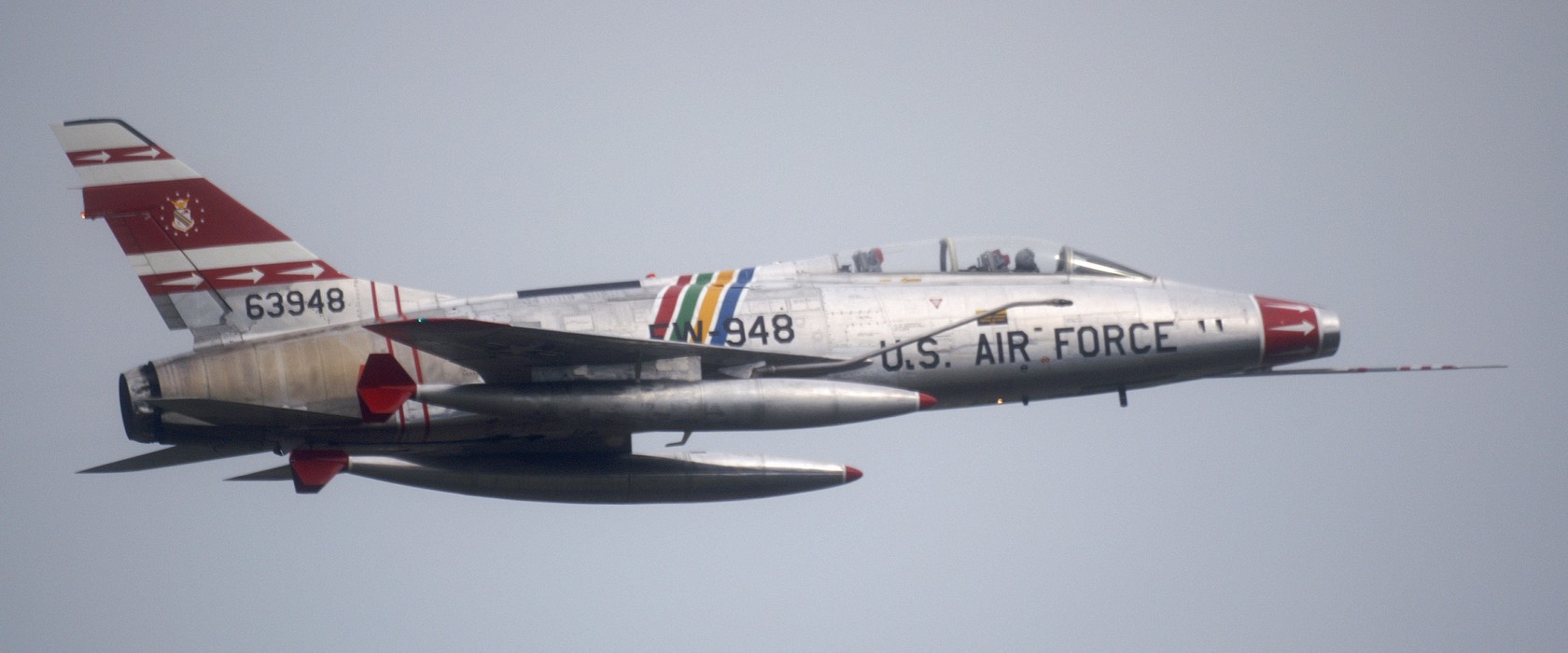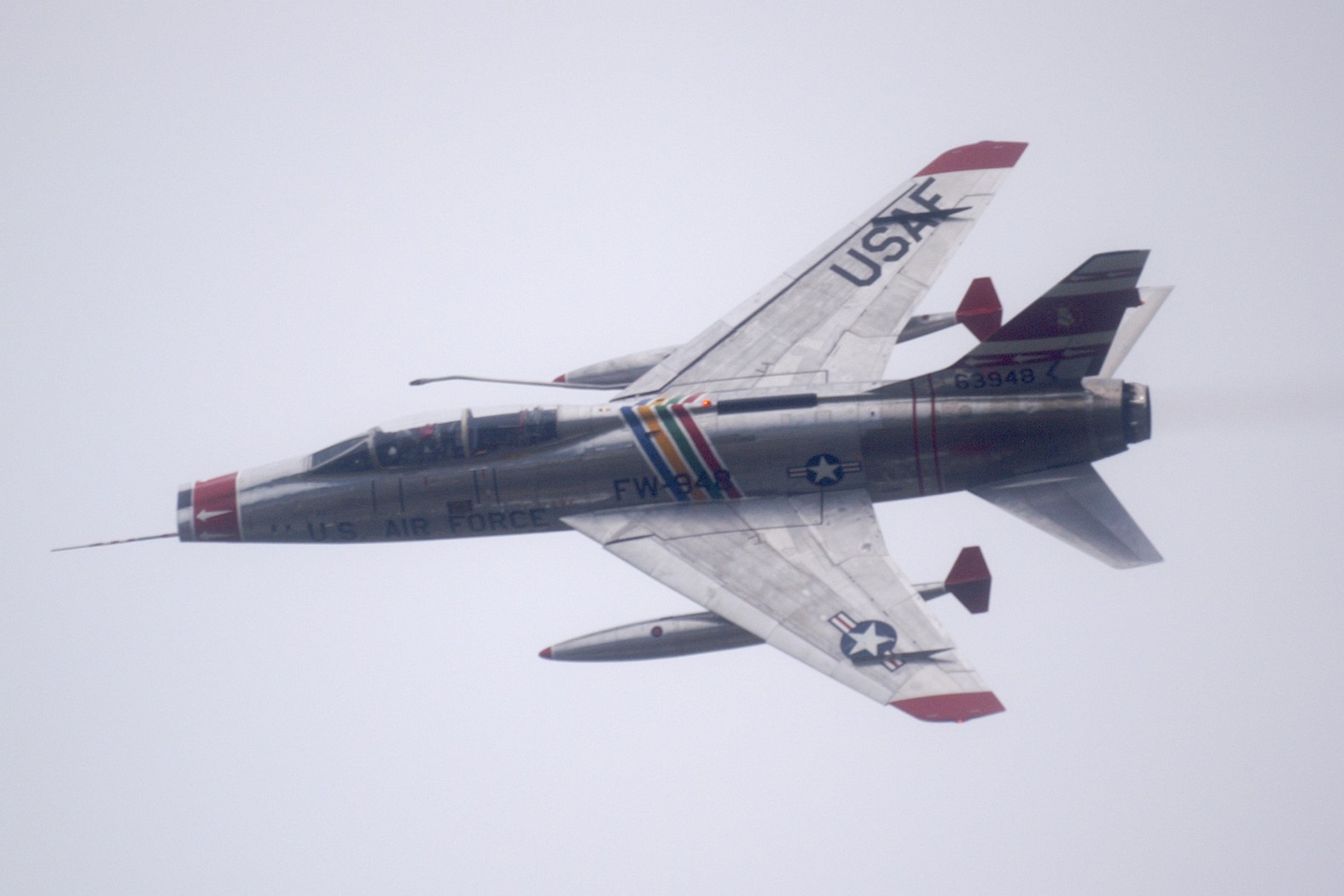 The Thunderbirds closed the show. They used F-100s from 1956 to 1968 (with 6 shows using F-105s in 1964).