Highlights of the California Capital Air Show, Sacramento, September 11-12, 2010 at Mather Field
photos copyright 2010 by Fritz
An excellent show! Three days of clear skies and little wind made for persistent smoke trails. Note in many photos you'll see a phenomenon peculiar to western air shows where the tan glow of sand and parched grass reflects off the normally dark underside of aircraft.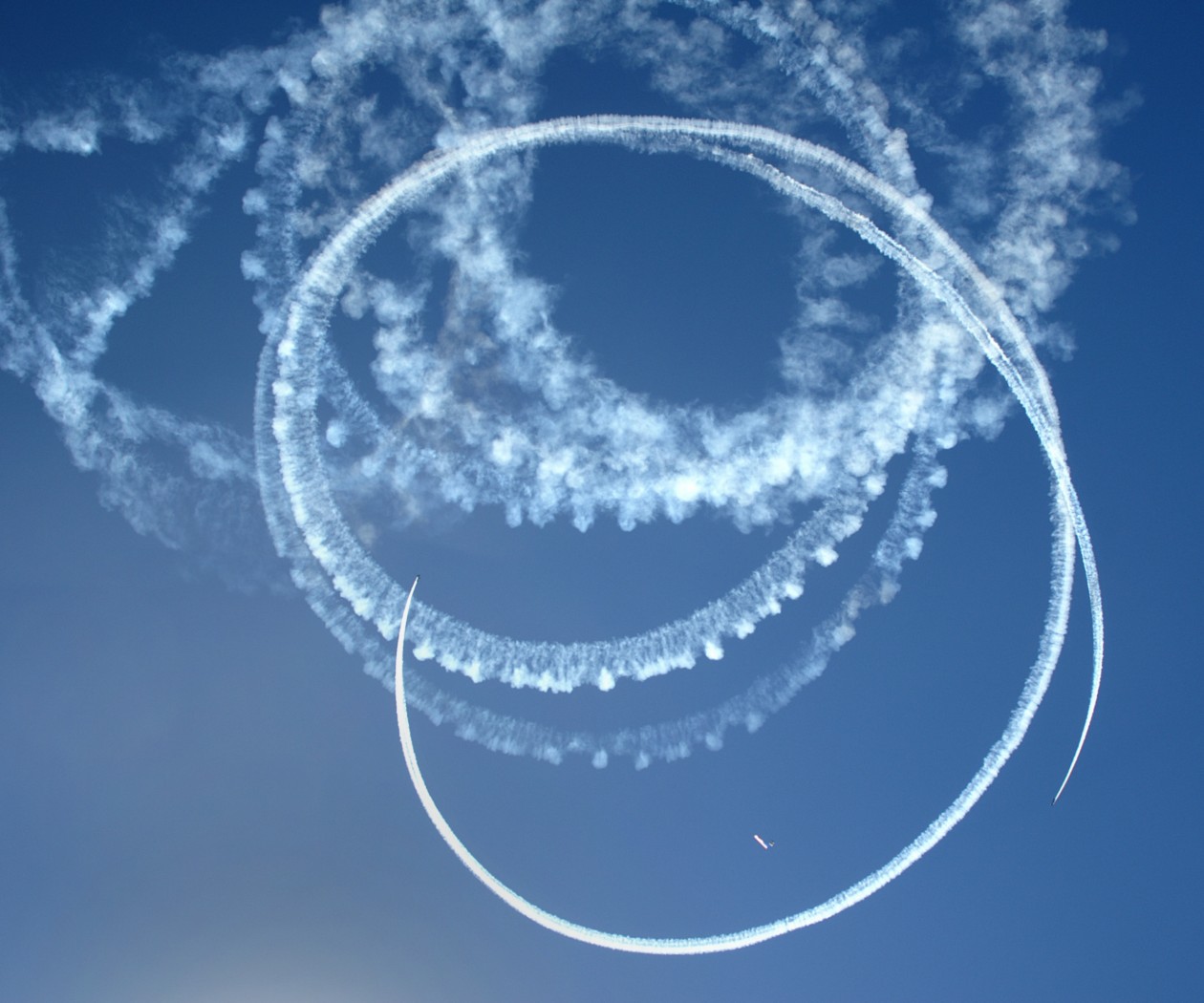 Lotsa T-38s at this show. Beale AFB, where U-2s and unmanned RQ-4 Global Hawks are based (and SR-71s used to be, thus the tail code BB for "Blackbird"), is not far away! The T-38s are used for pilot proficiency and travel.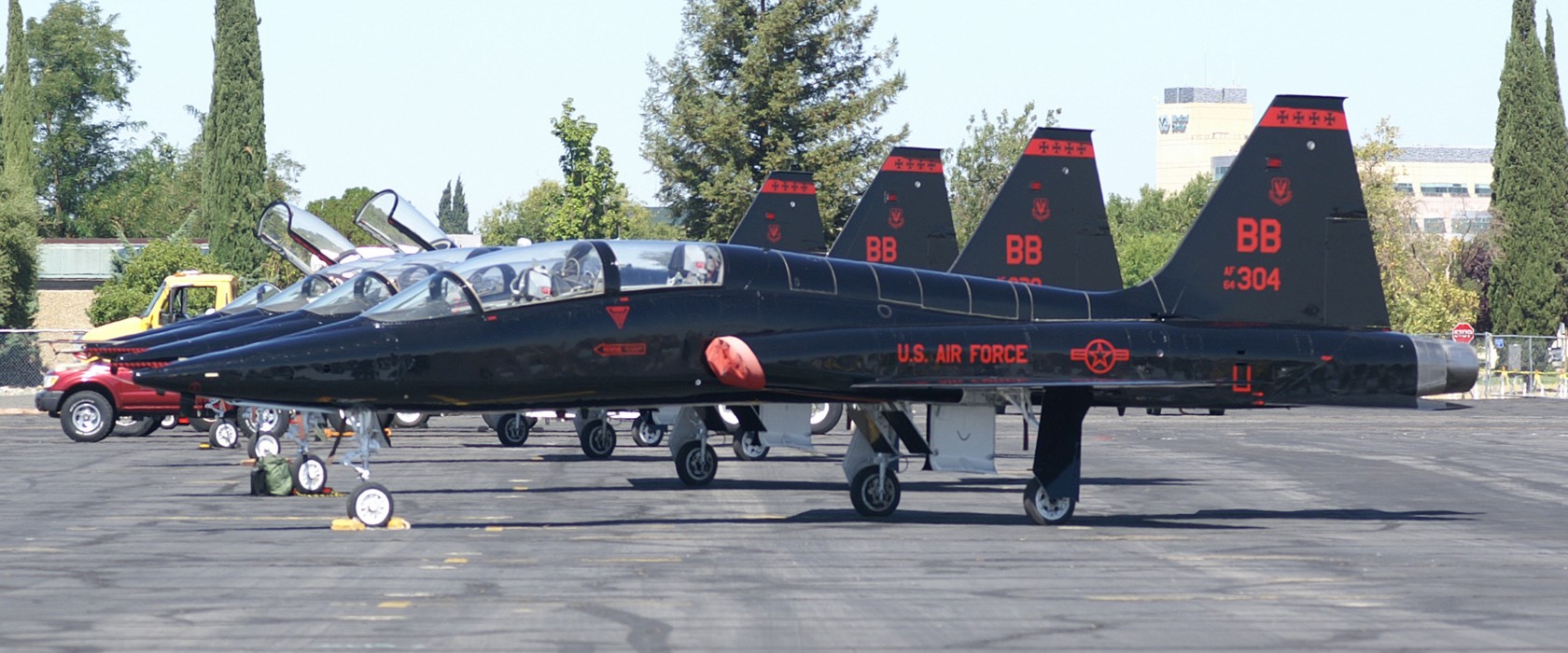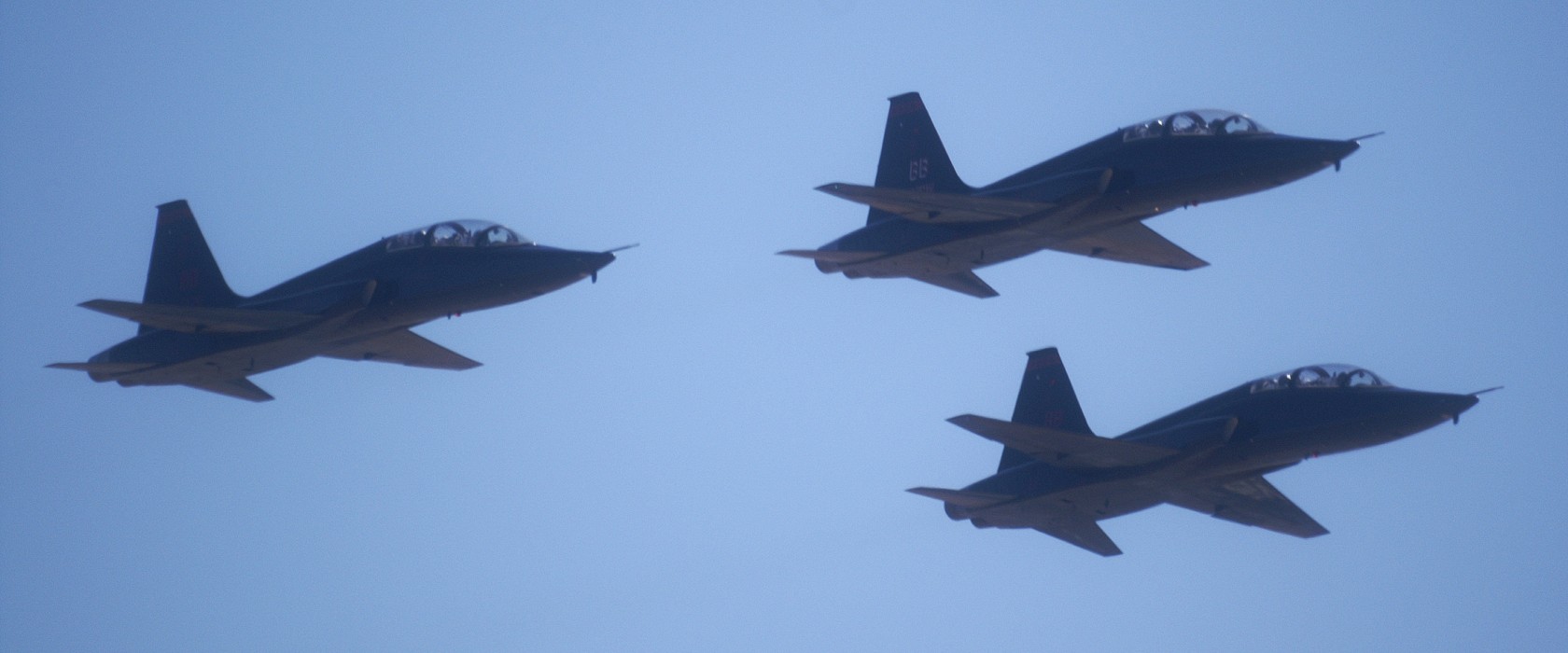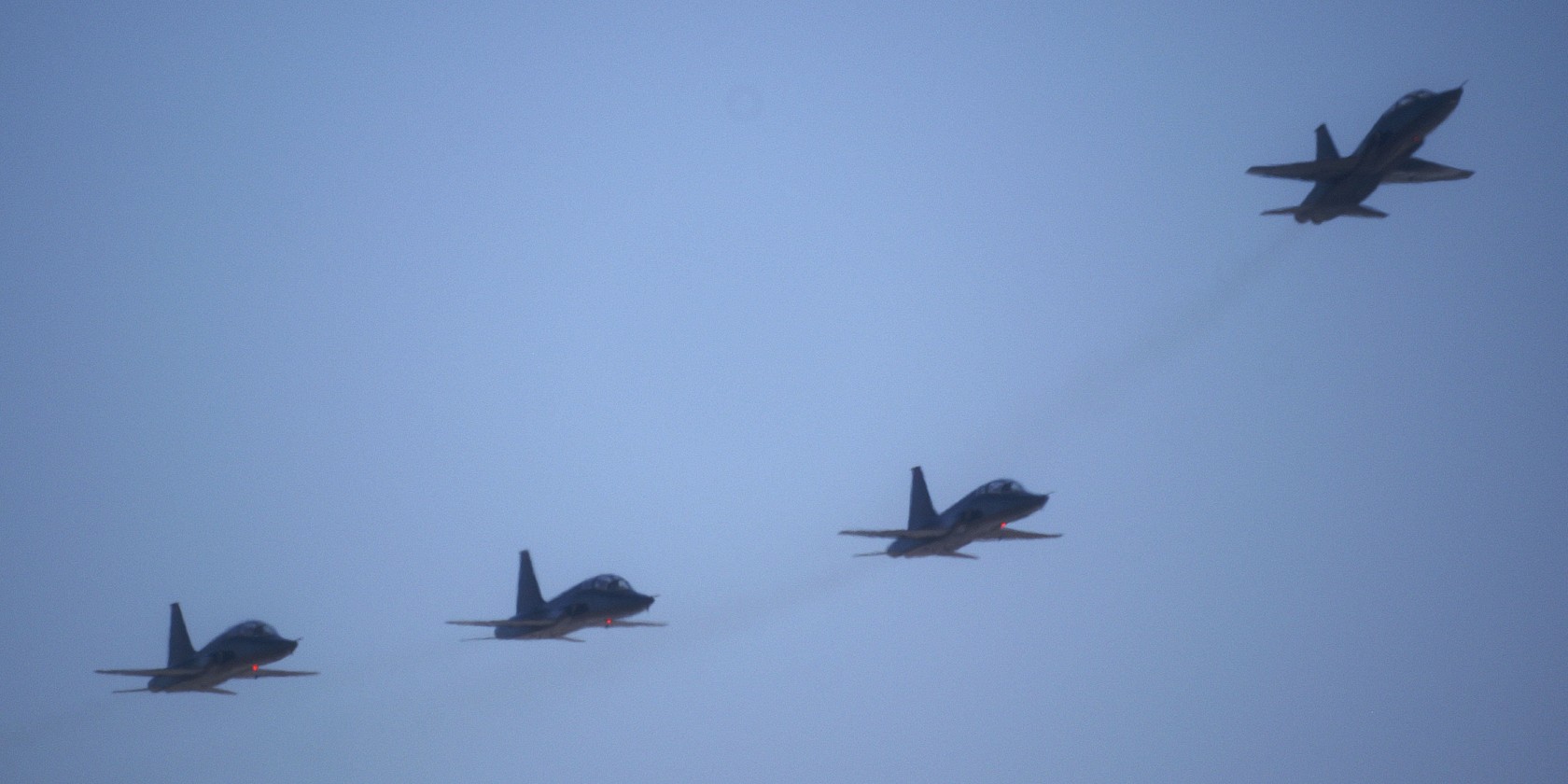 A NASA T-38 based at Ames, also in California.
Two "Top Gun" aggressor squadron F-5s based at Naval Air Station Fallon, Nevada. One of Sheila's favorite planes.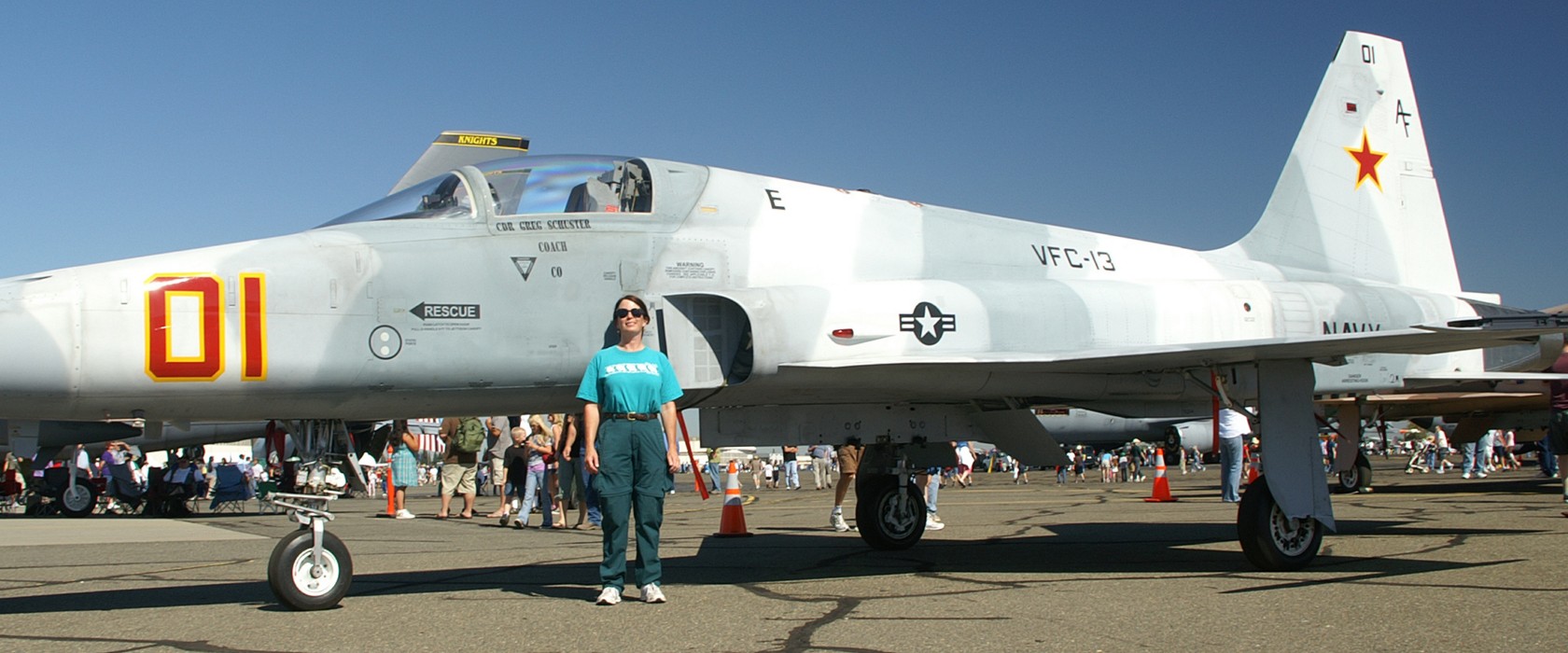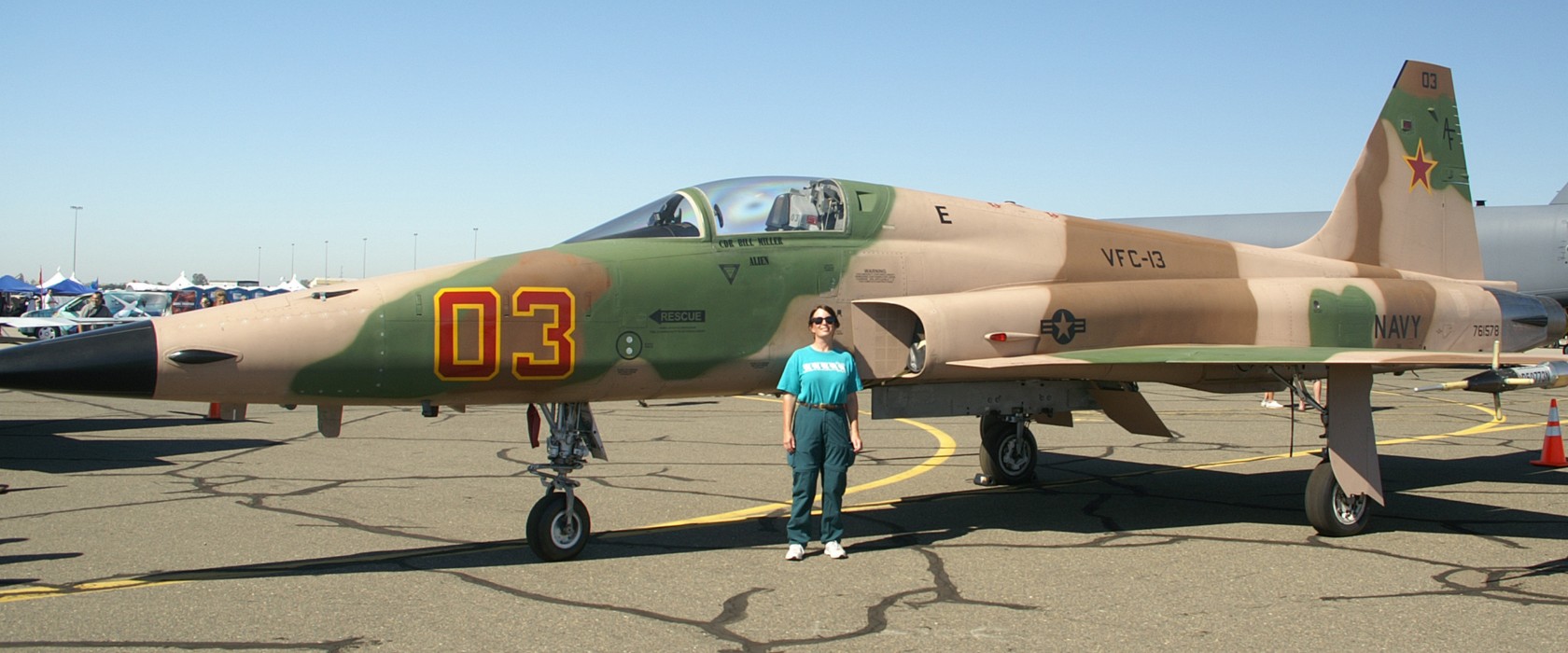 One of the ancestors of the bizjet, this former Air Force T-39 Sabreliner is actually in private hands now.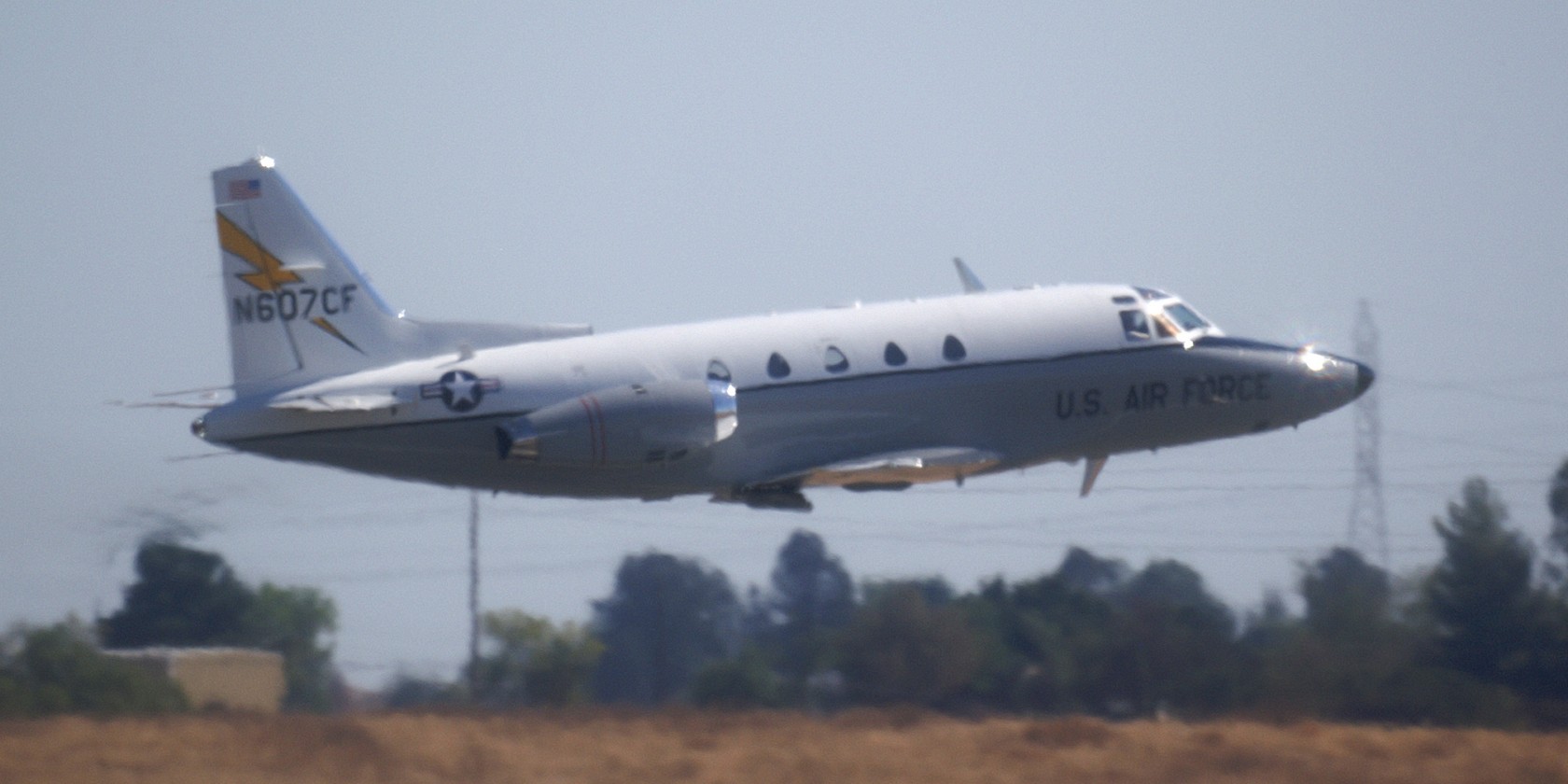 Nearby Travis Air Force Base sent over a parade of heavy lifters that are based there. Others were on static display on the ramp.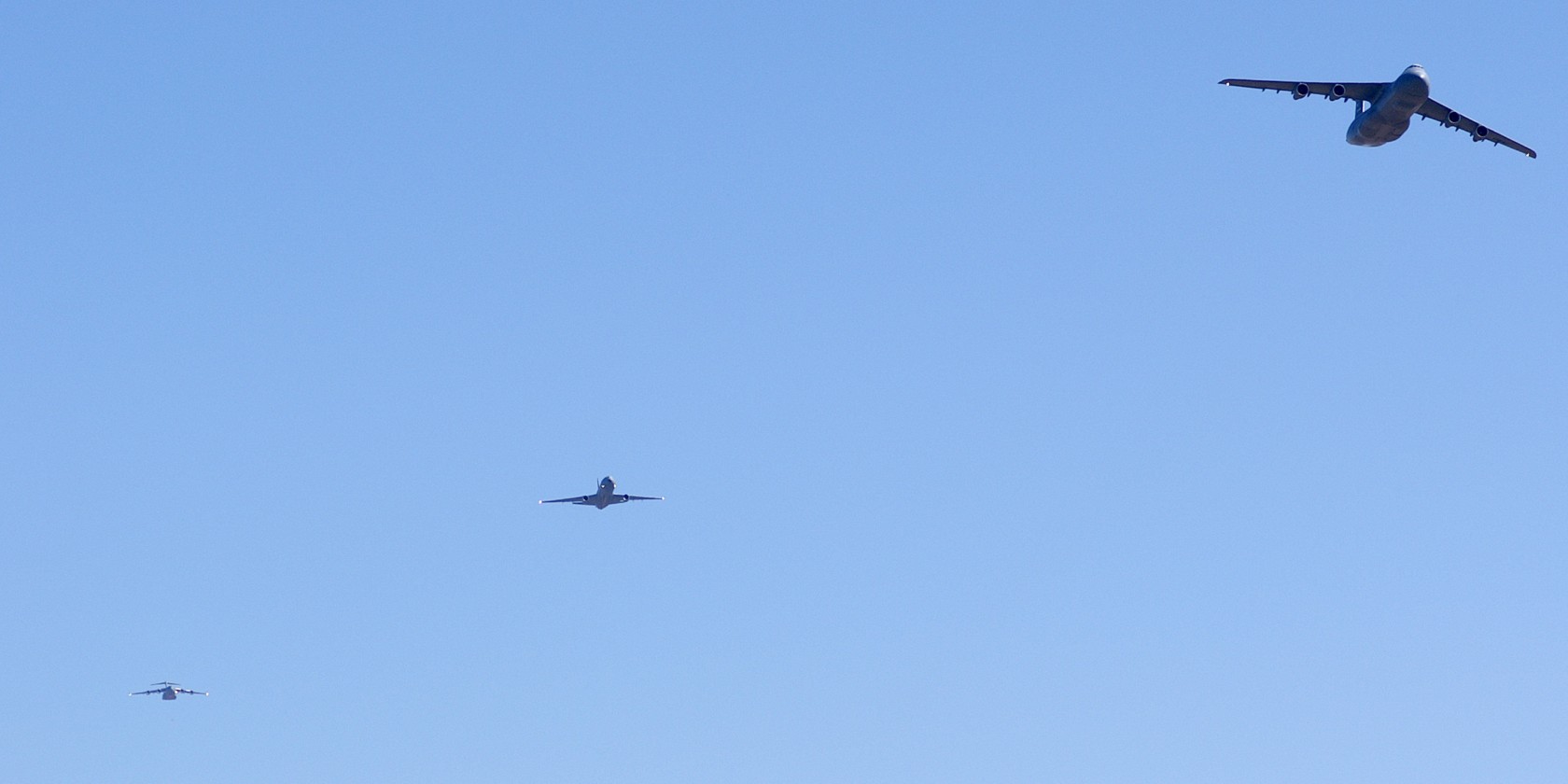 The gigantic C-5, also a common sight here over Connecticut and Massachusetts skies.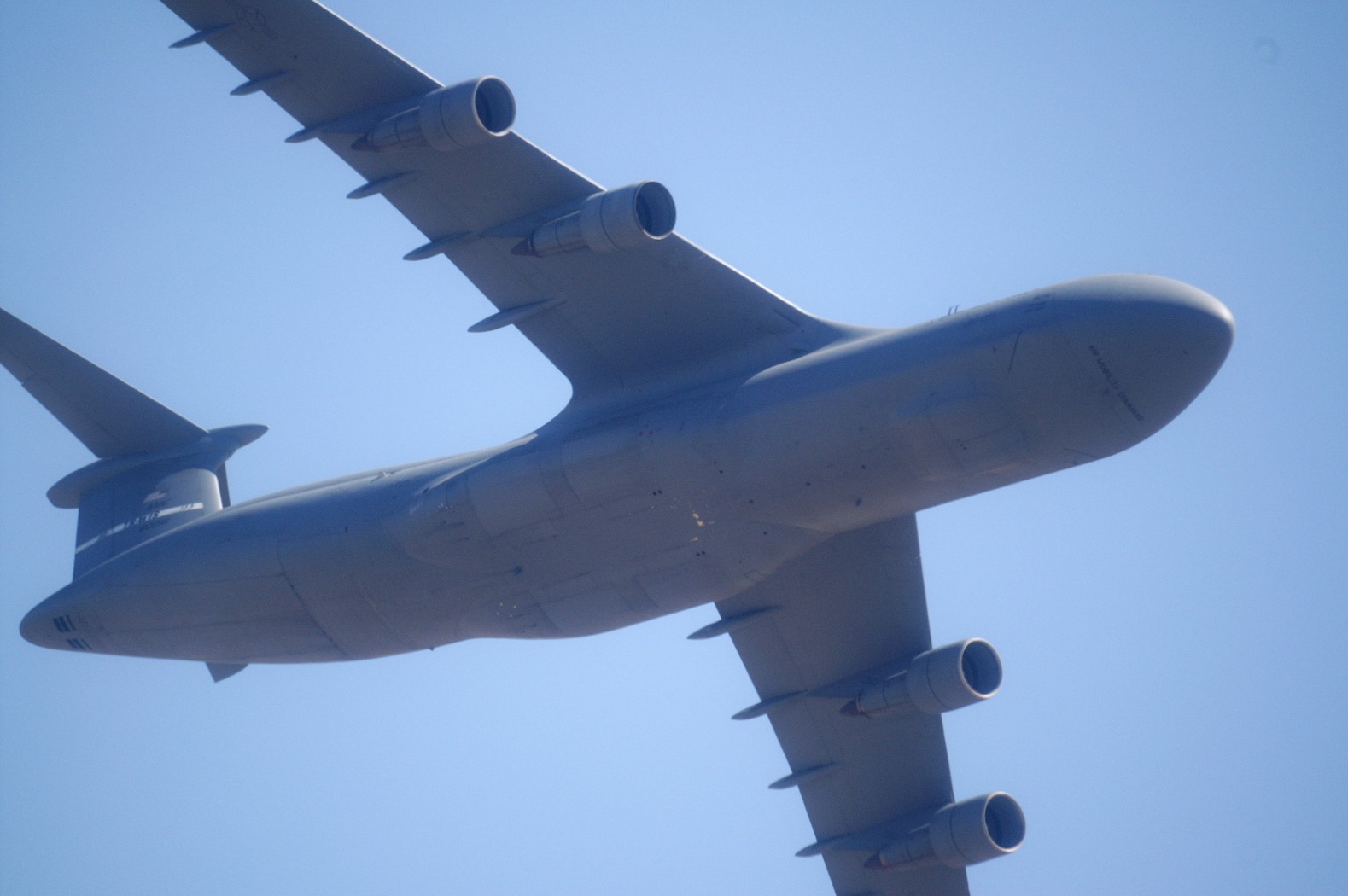 Hadn't seen a KC-10 tanker in the air in many years!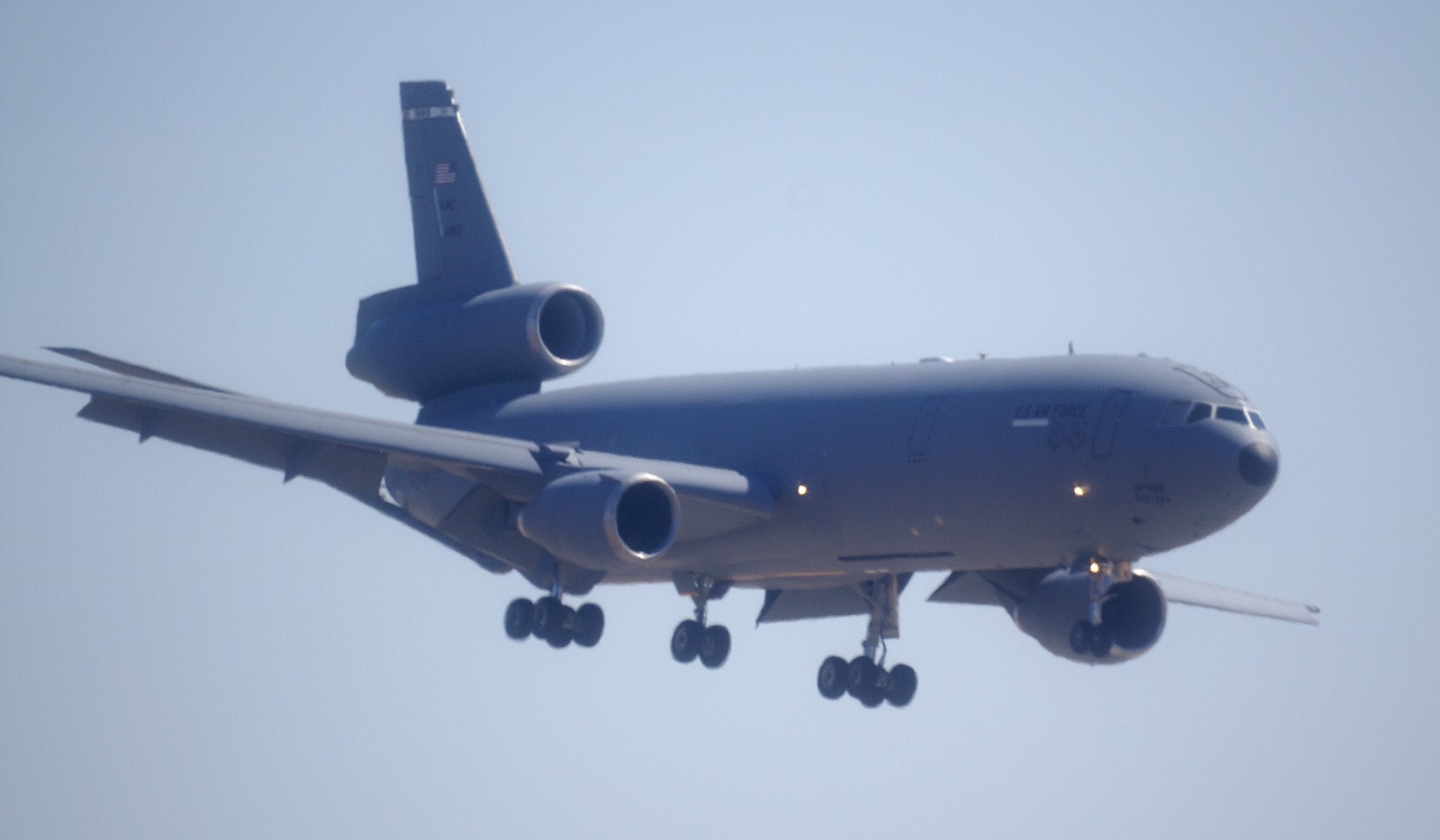 One of the U-2Rs flying out of Beale AFB.

Saturday only we also got a fly-by from the rare 2-seat version.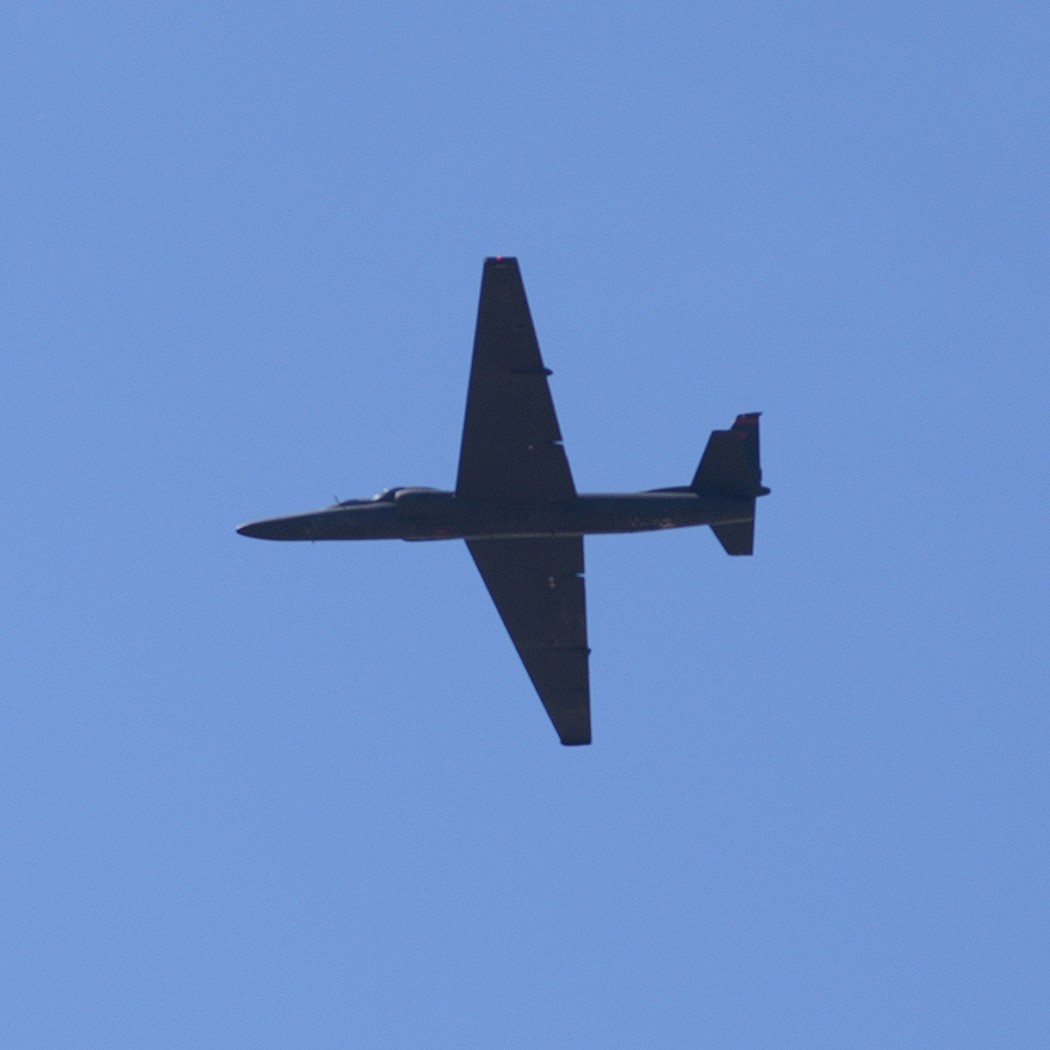 And also Saturday only, a B-2 flyby! Been a long time since we've seen that, too!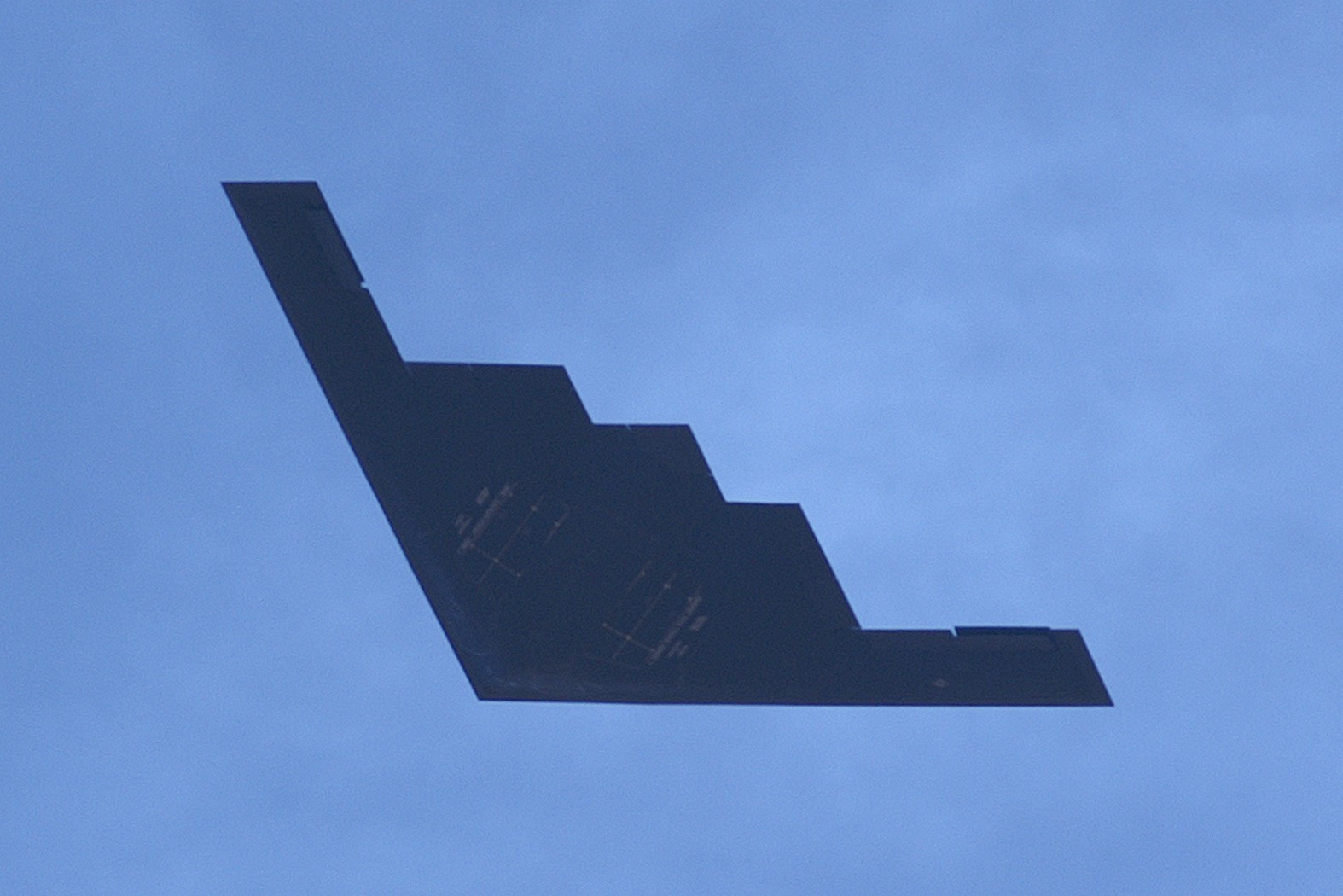 One of 56 B-52Hs that are planned for service through 2040! These models were built from 1961 to 1963! This one is based in Minot, North Dakota.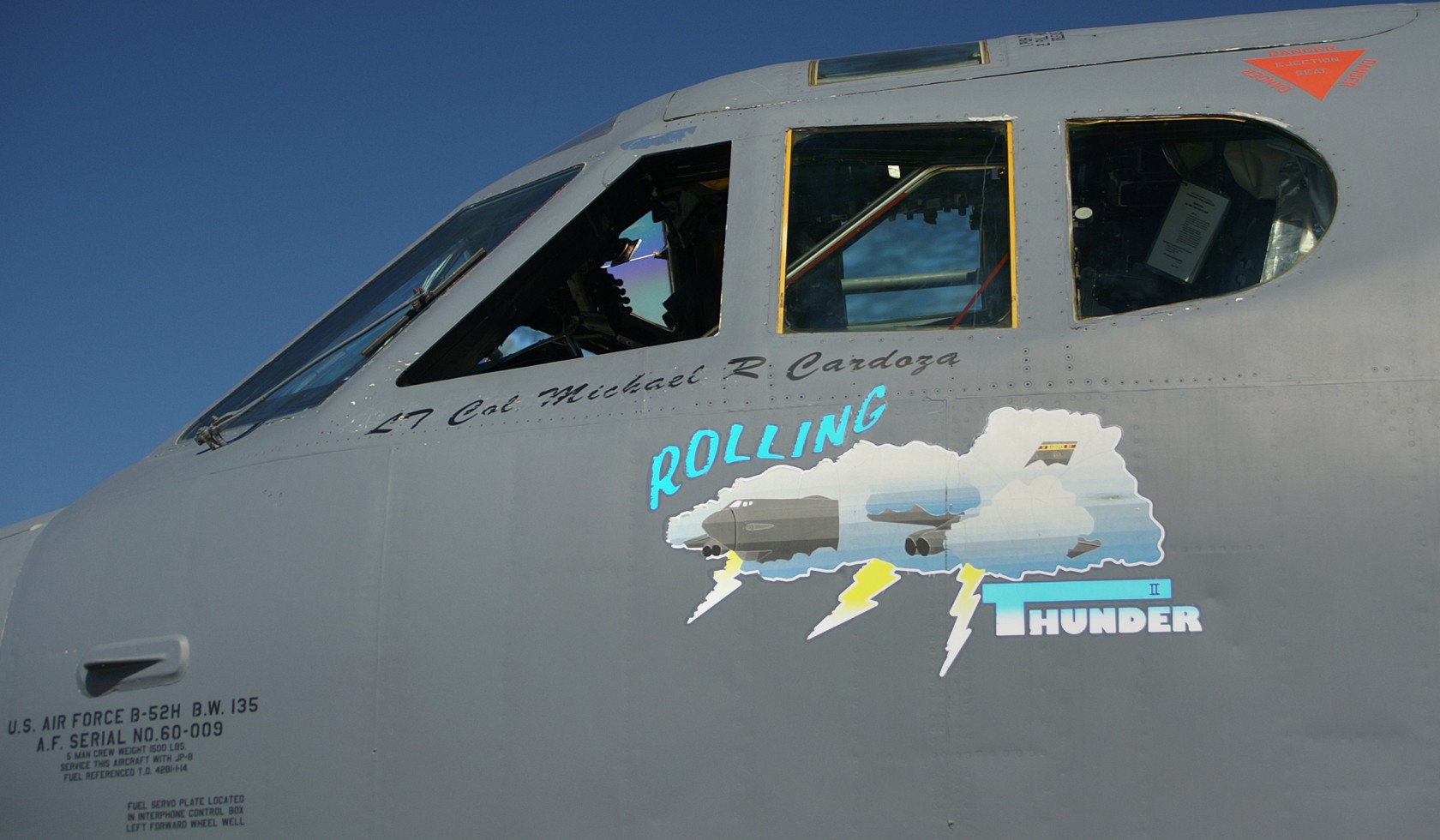 Robosaurus shows what hydraulic cutters and flaming propane can do to an old Camaro! It's all great fun.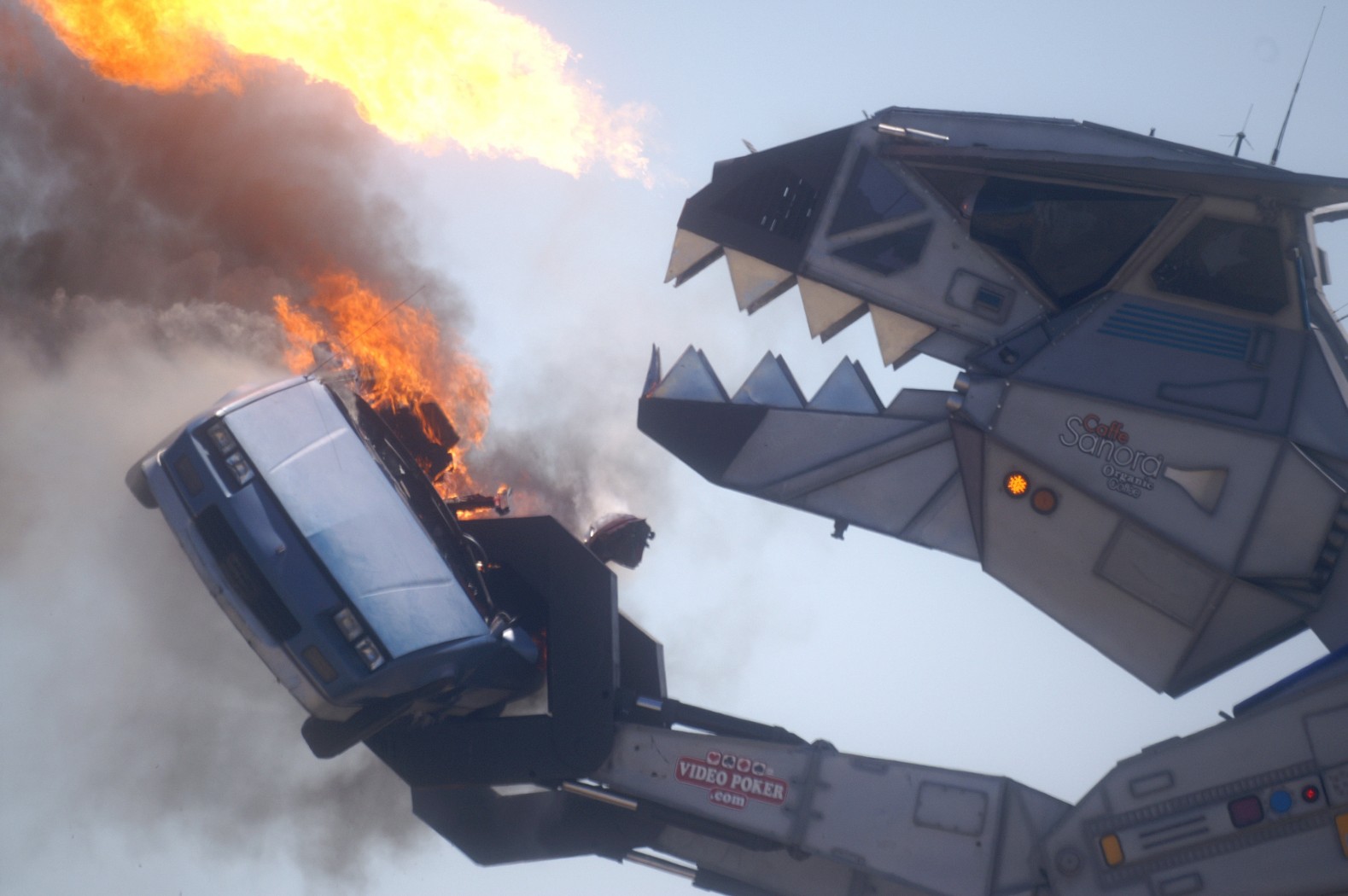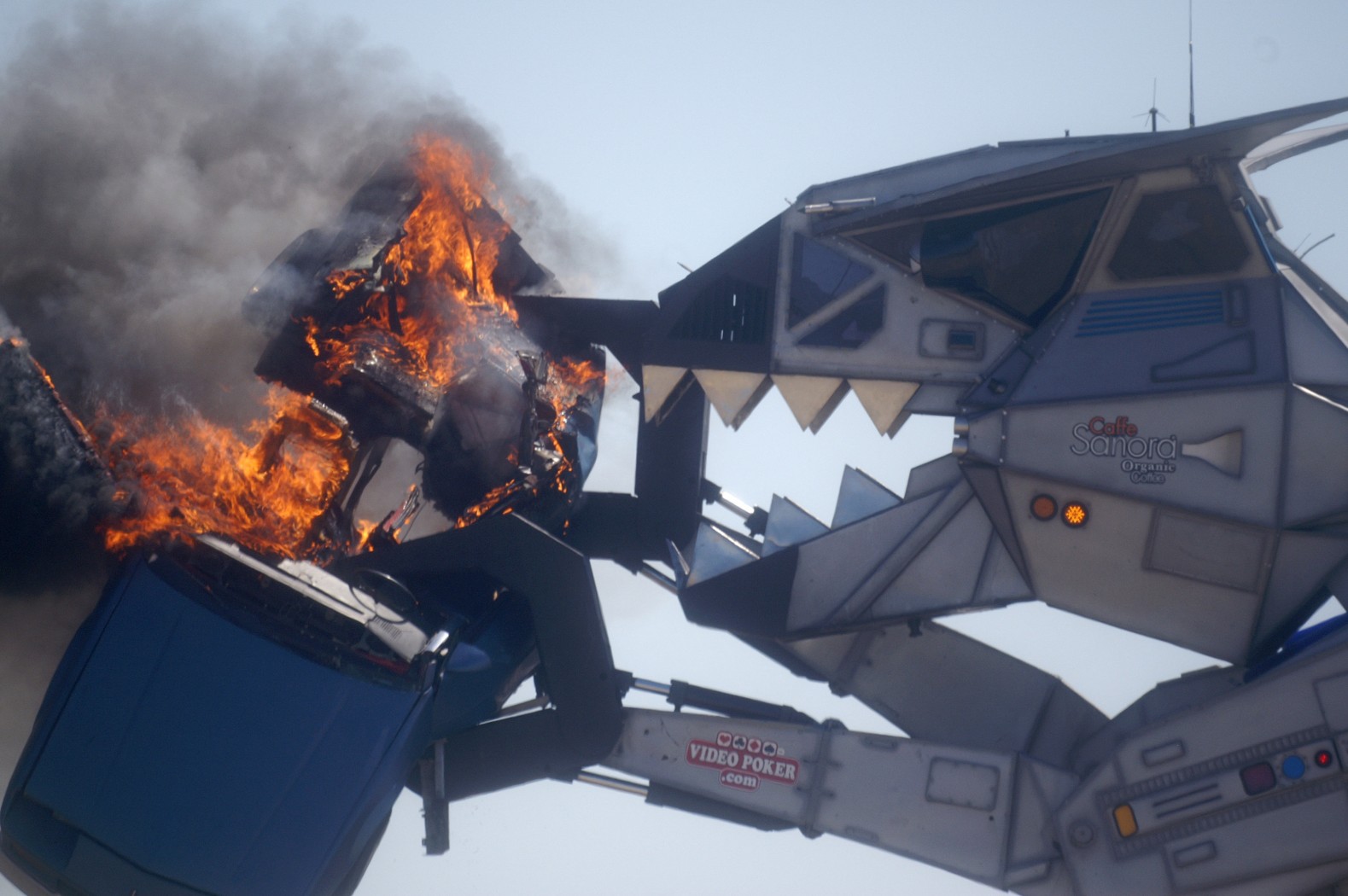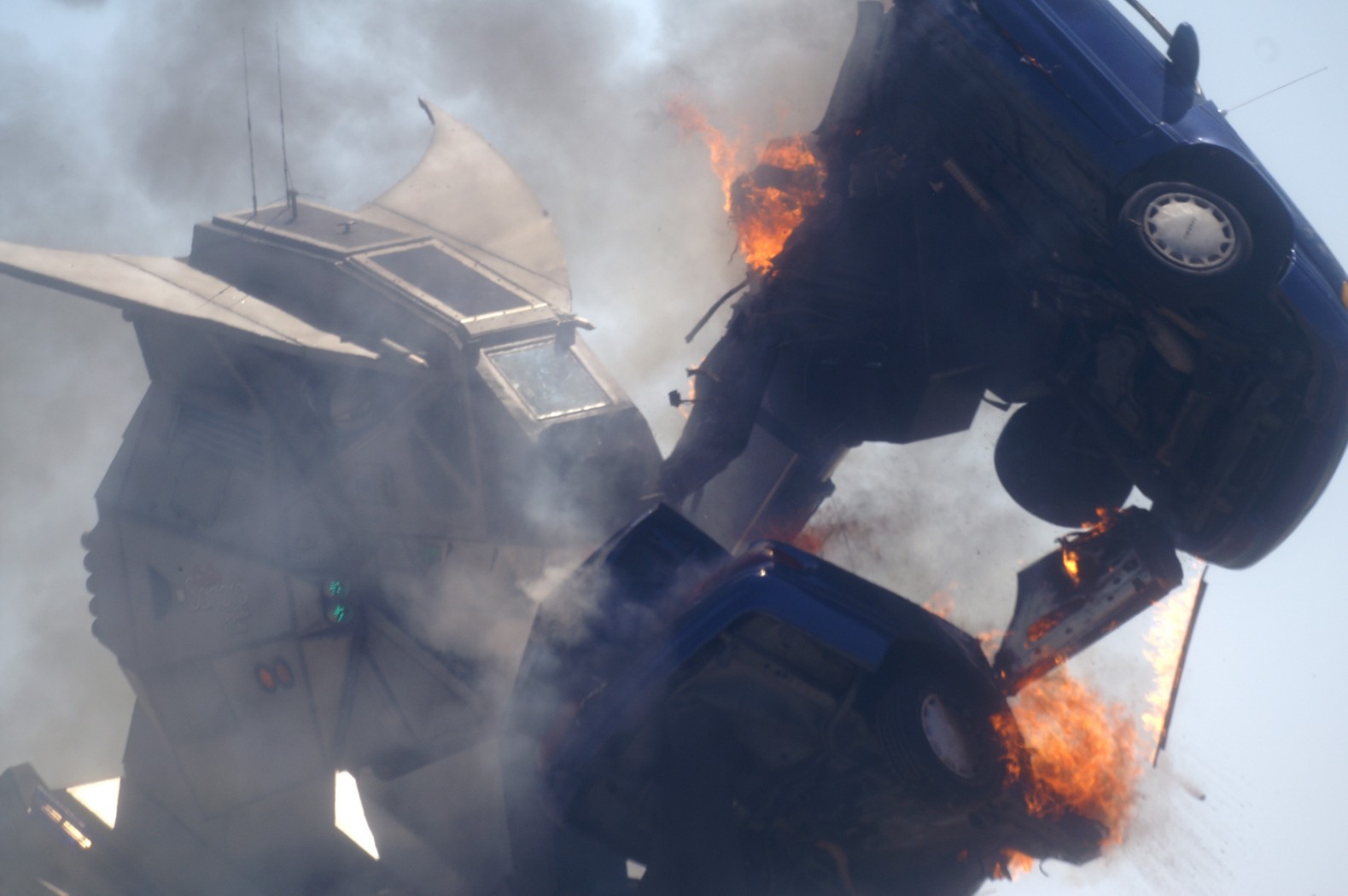 An original 1968 AA-1 Yankee with a very detailed "Flying Tiger" paint job. It actually works pretty well on this aircraft!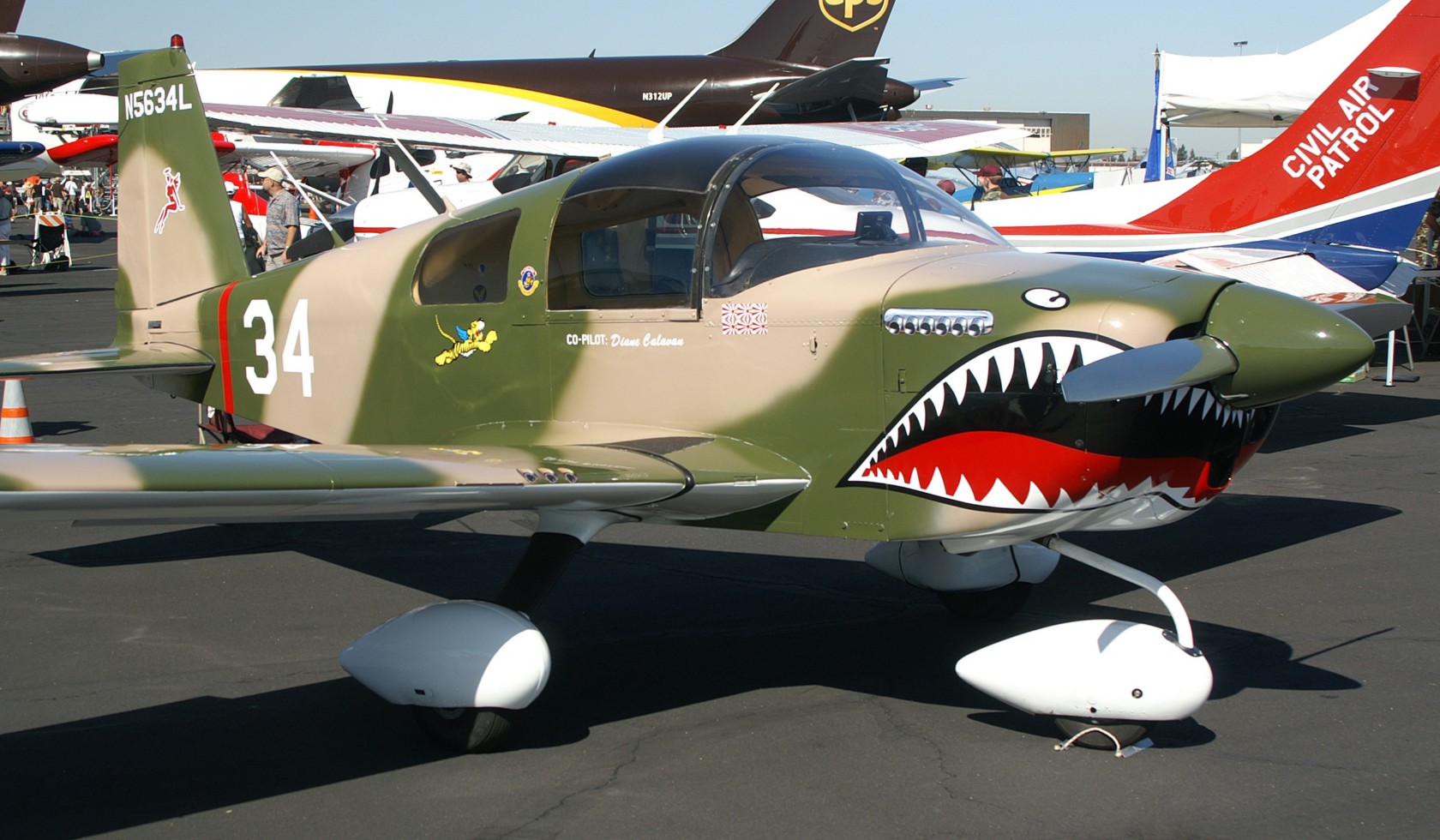 The Patriots, the only private jet team, did an excellent routine that I just watched rather than taking photos, with jets coming from all over the sky at the same time. All very experienced pilots, some of them ex Thunderbirds and Blue Angels members.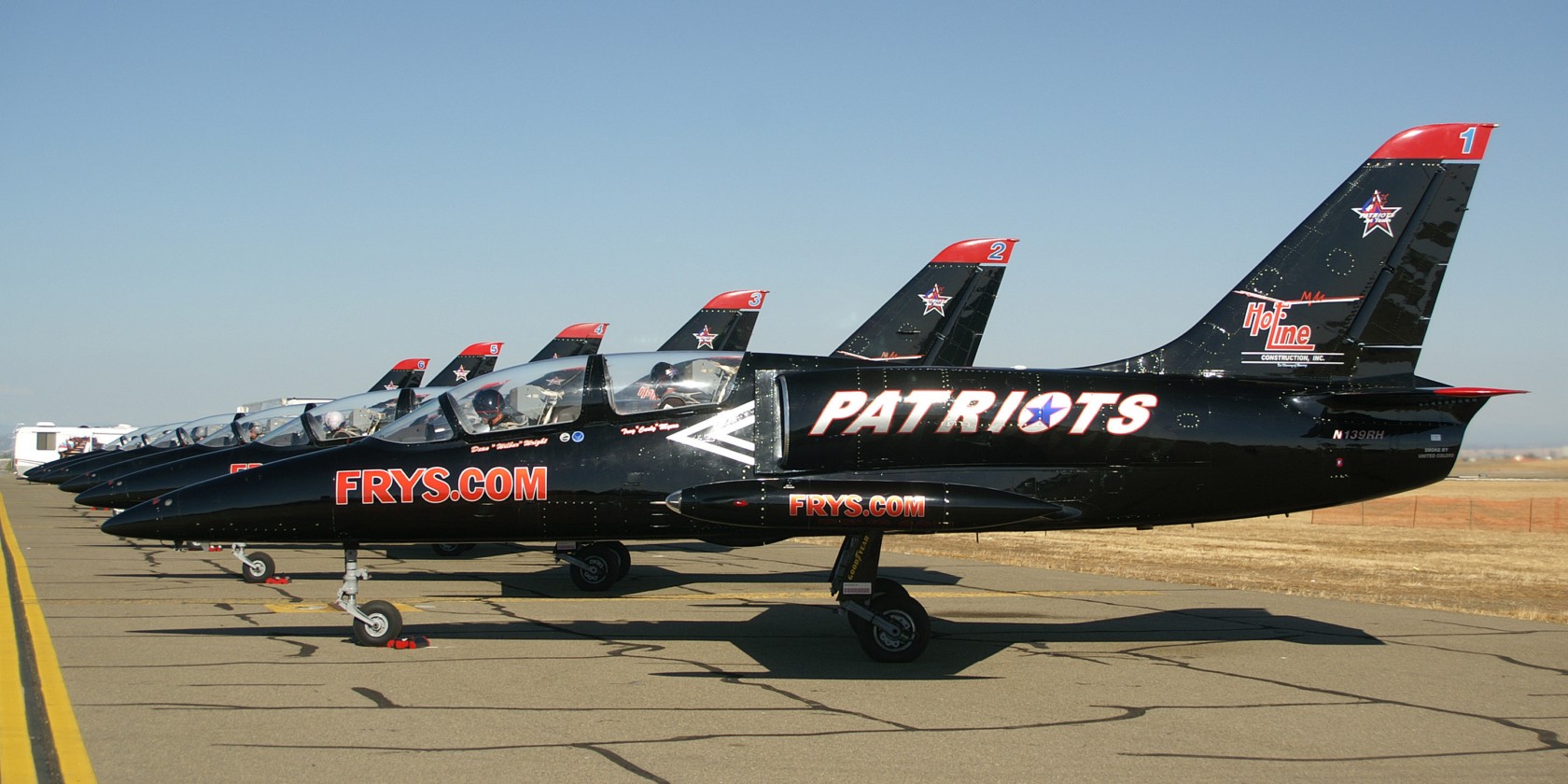 Then there's Kent Pietsch, a real showman, who put this Interstate Cadet through an amazing "escaped convict" comedy aerobatic act mostly with only one aileron! He also does an energy management routine in the tradition of the great Bob Hoover.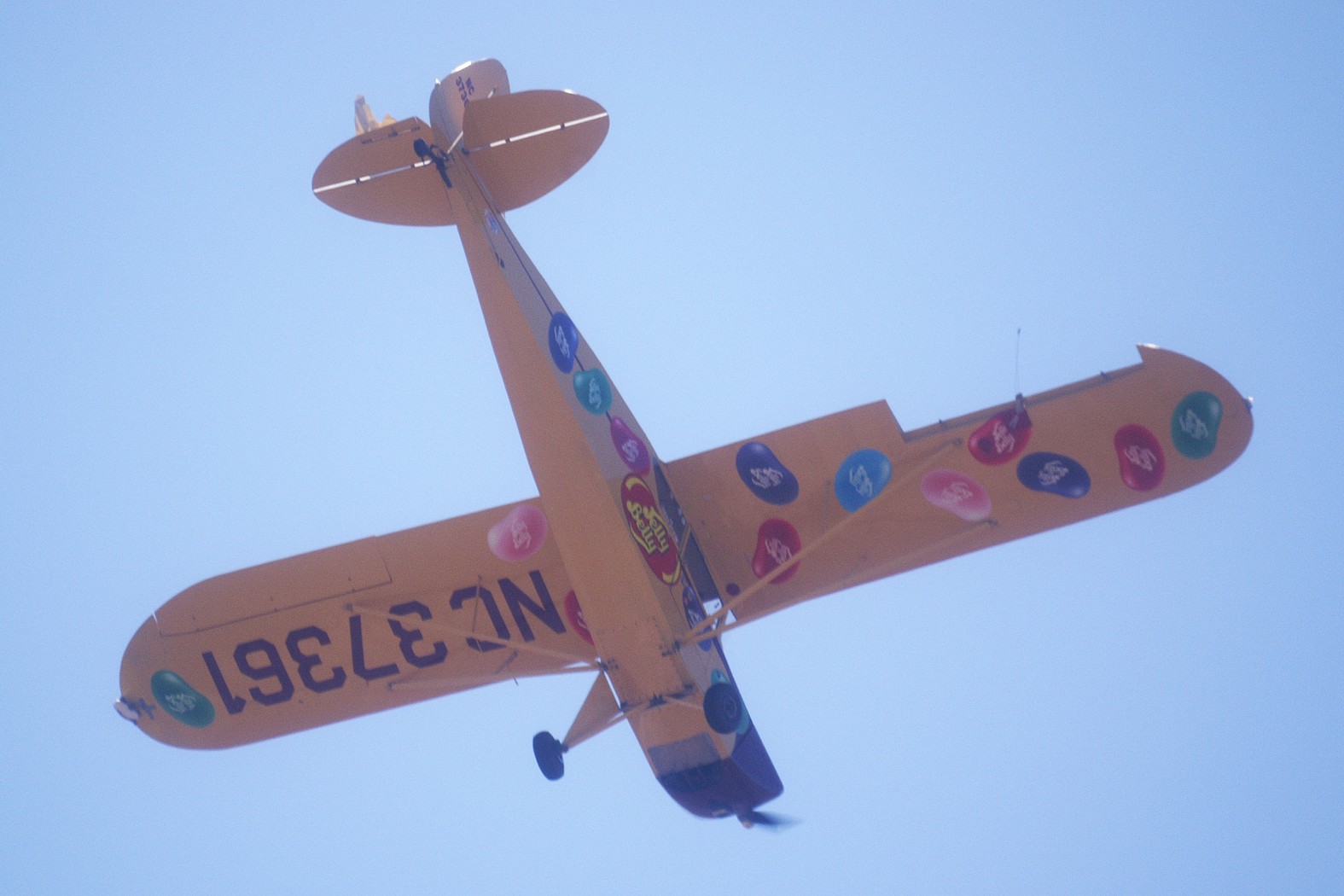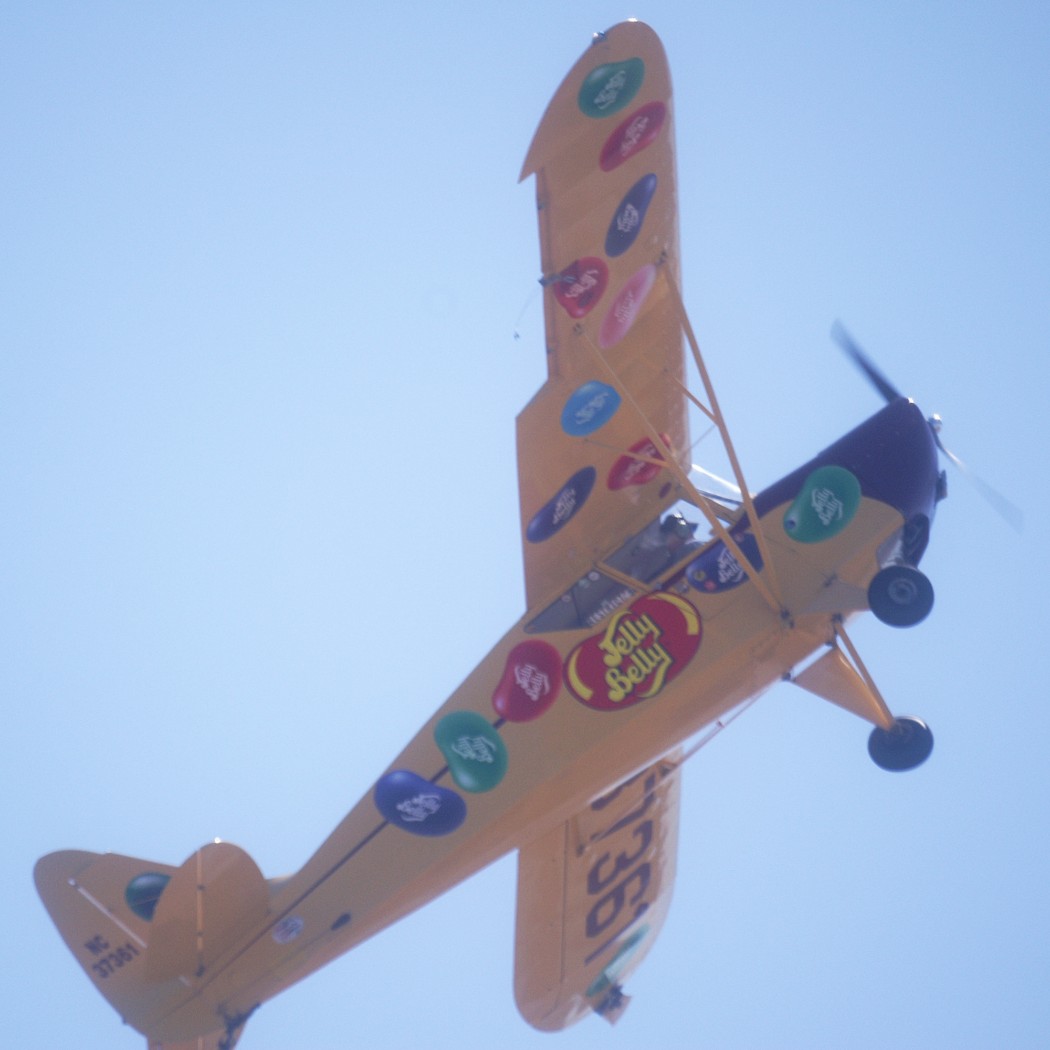 Some jets on the static ramp, this F-16 supports the F-35 Lightning II Joint Strike Fighter development program.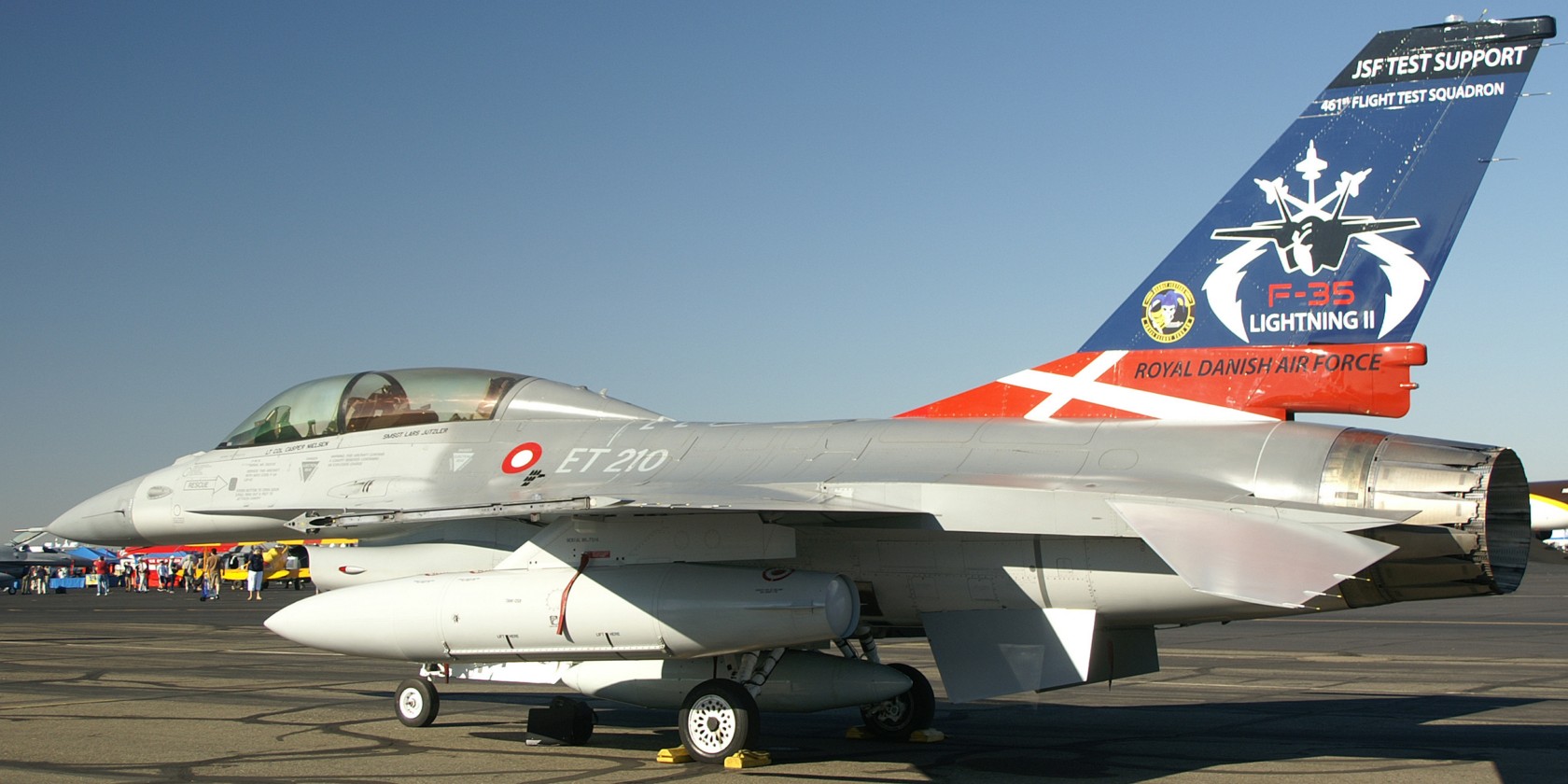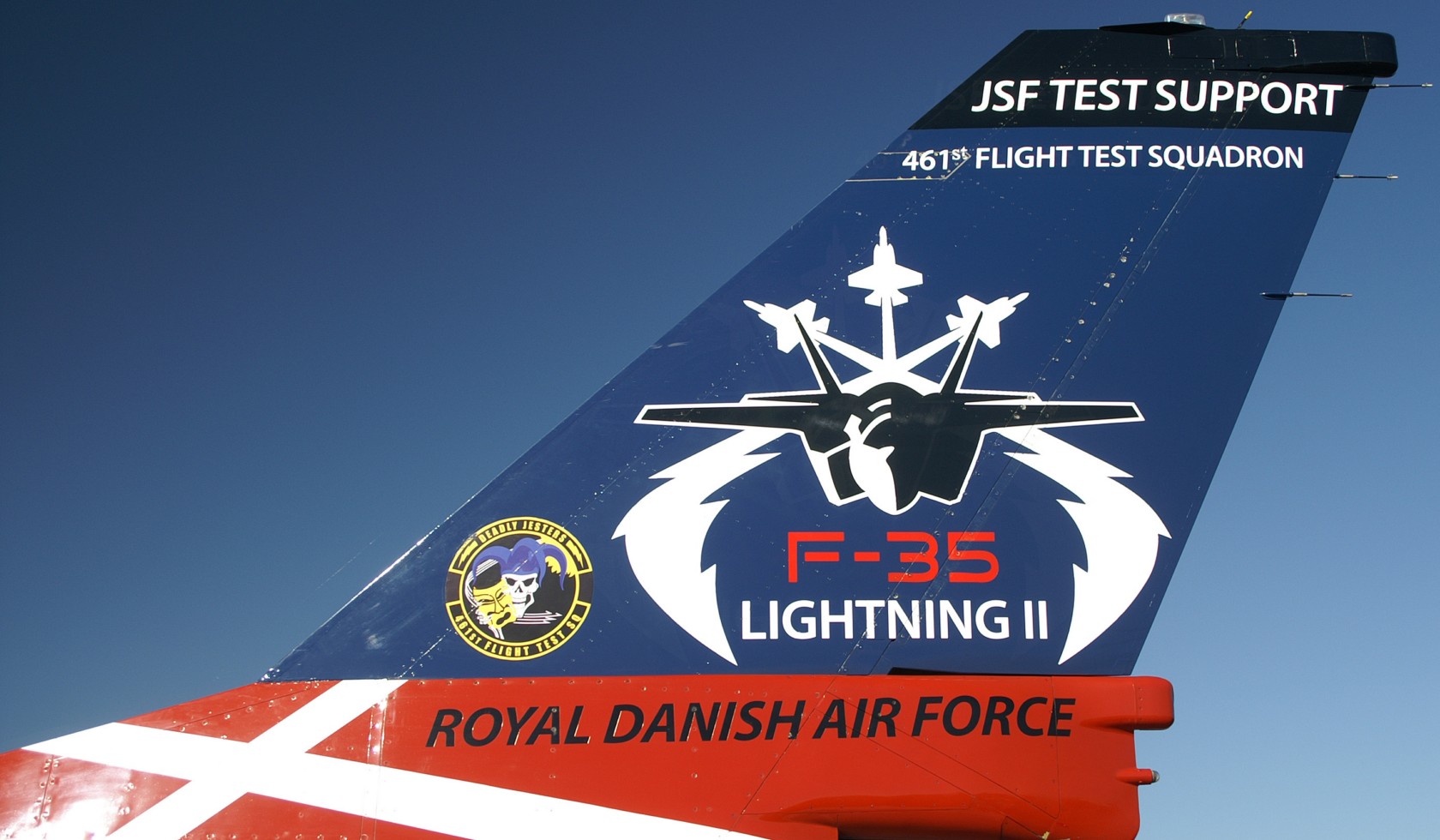 An old "line" F-16 with the California ANG with cool tail art.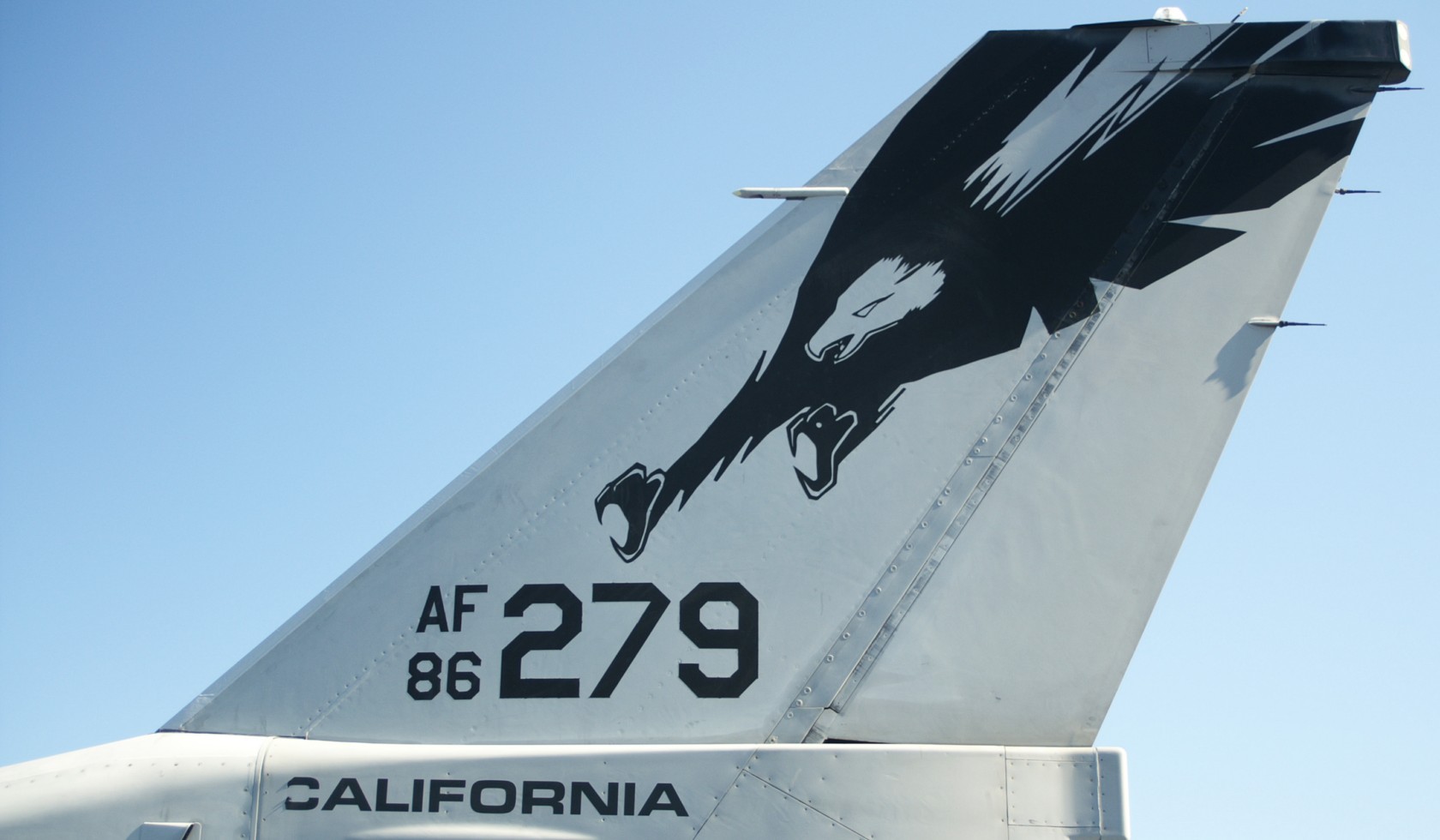 Huh?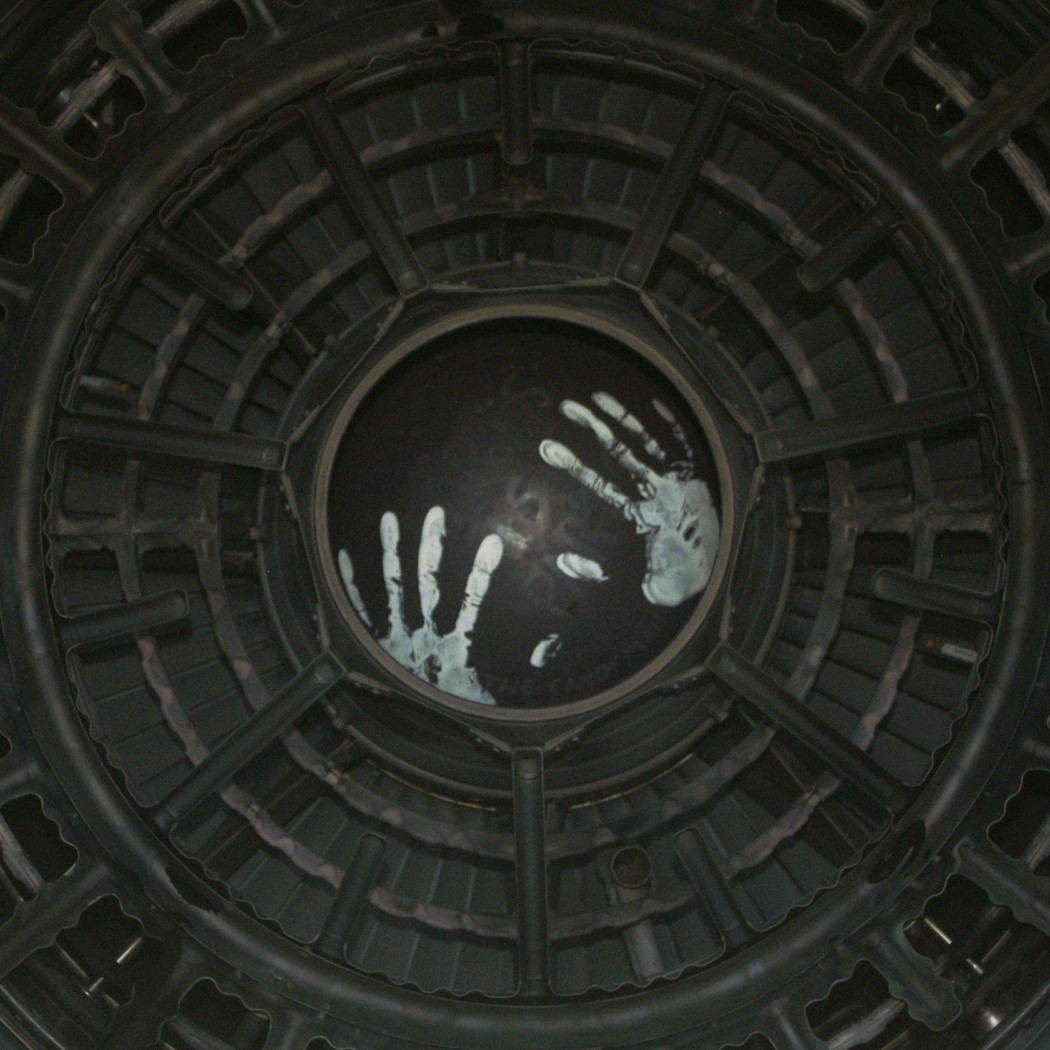 F-18C Hornet pre-flighting for its demo. Sorry, no pix, I have plenty of those already, too busy enjoying the display...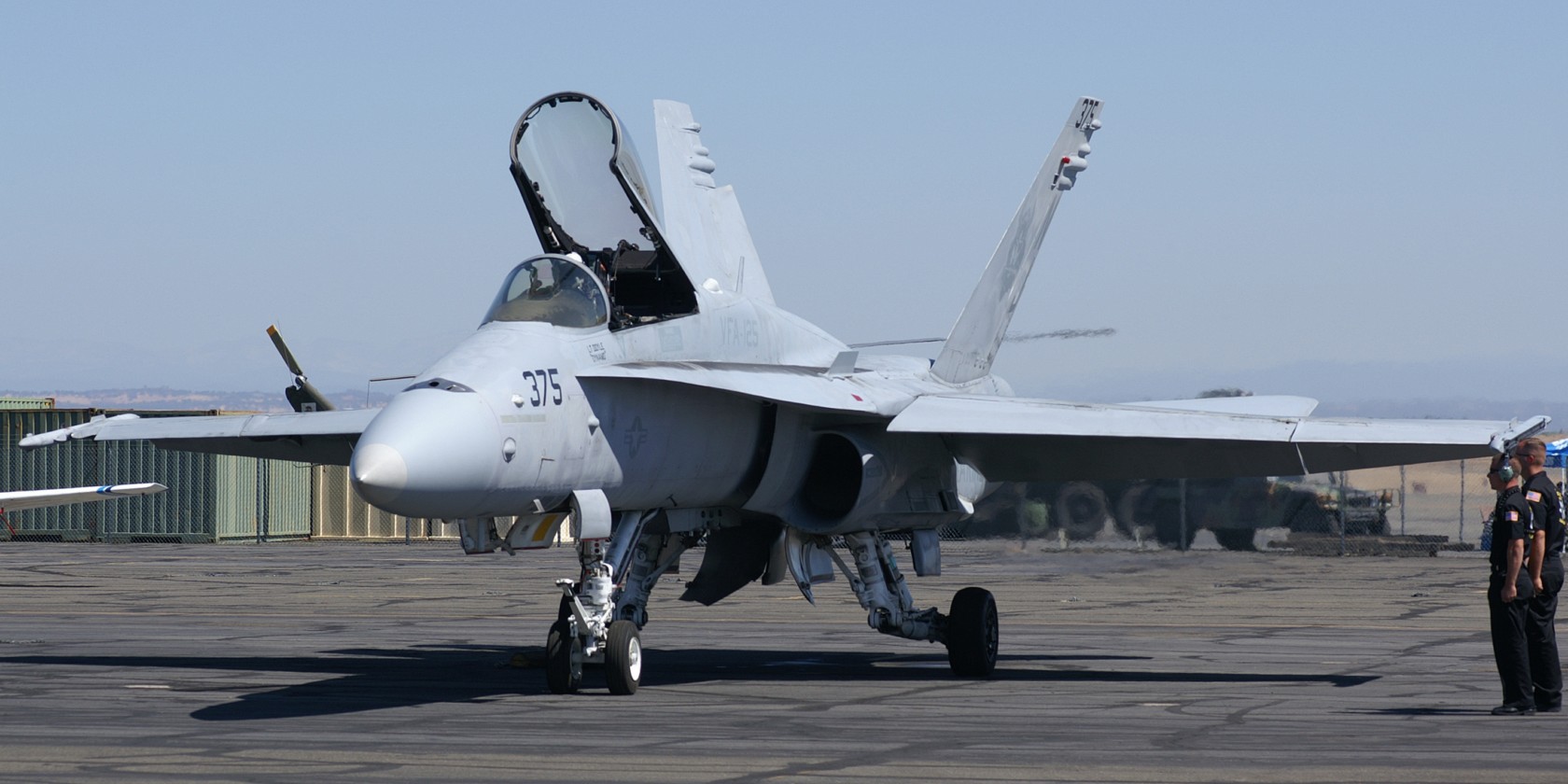 But the main reason we went of course was to see the gathering of all the flyable P-38s in the US. There are 6 and 4 made it, one SNAFUing on the way there, sadly. Not bad considering the hard work it takes to keep them flying. An awesome sight and sound with four of them in formation together on Saturday! Here are a few pix, with more on Fritz's P-38 web page.
Thoughts of Midnite with Ruff Stuff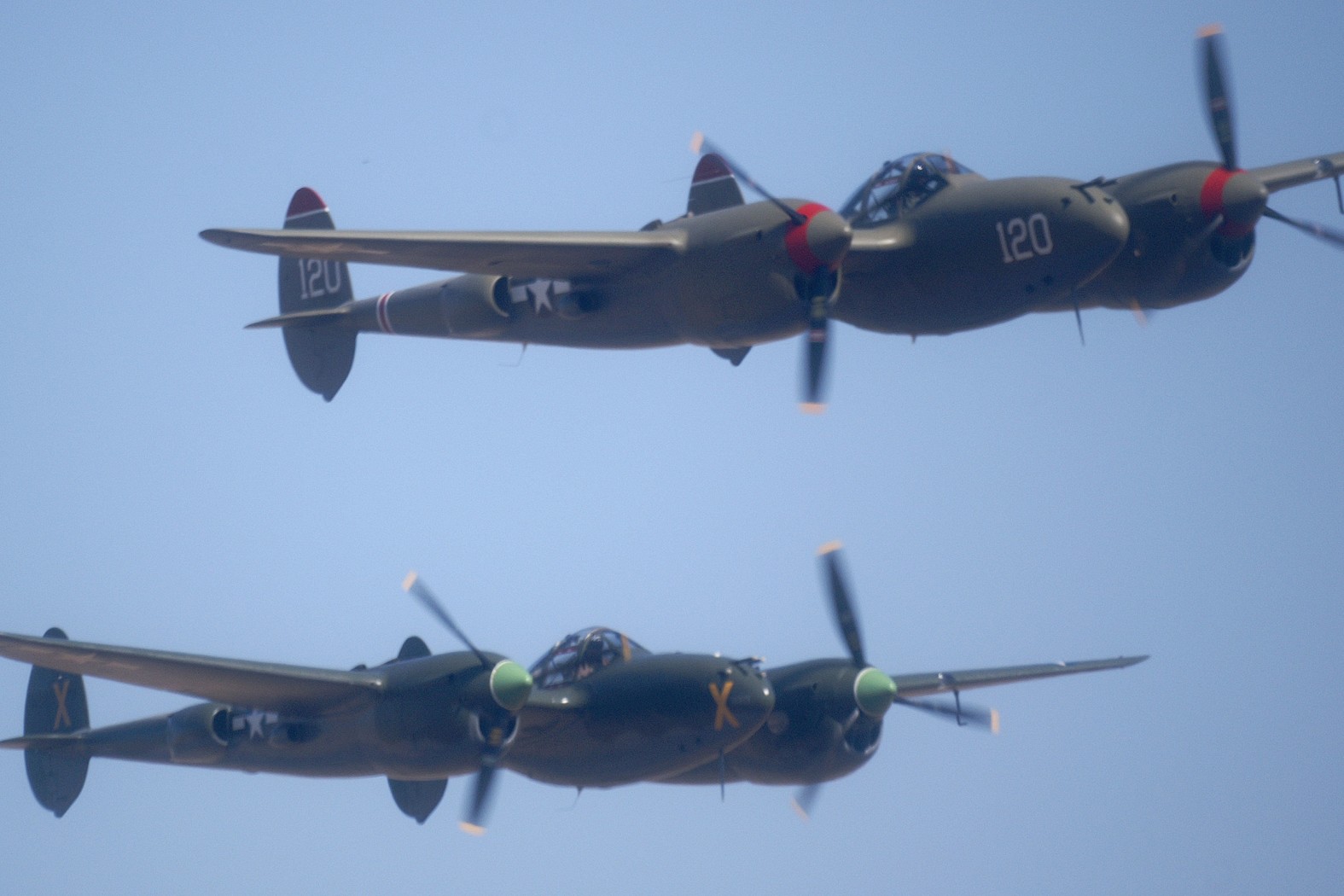 Honey Bunny, the most photogenic of the bunch.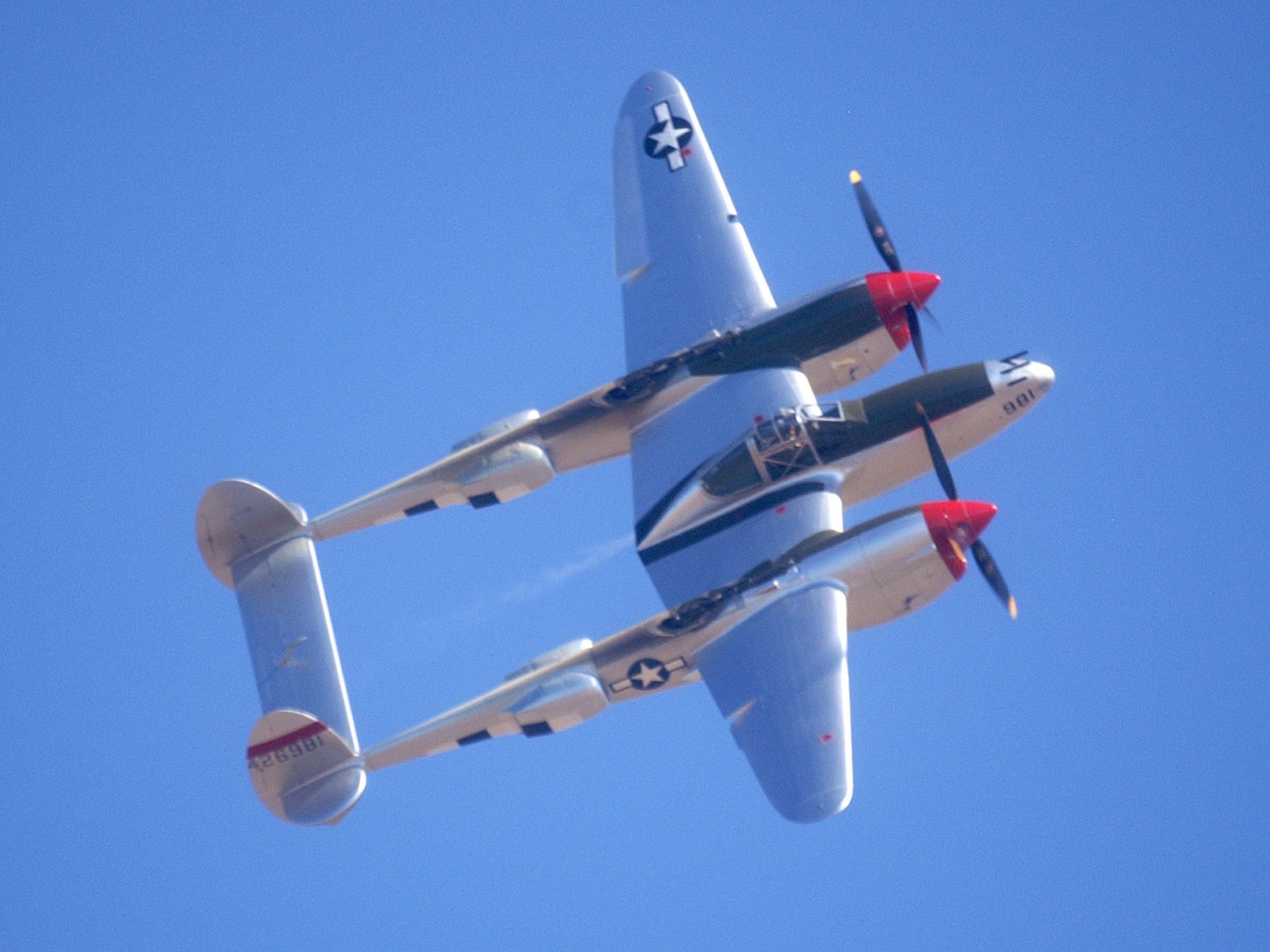 And Glacier Girl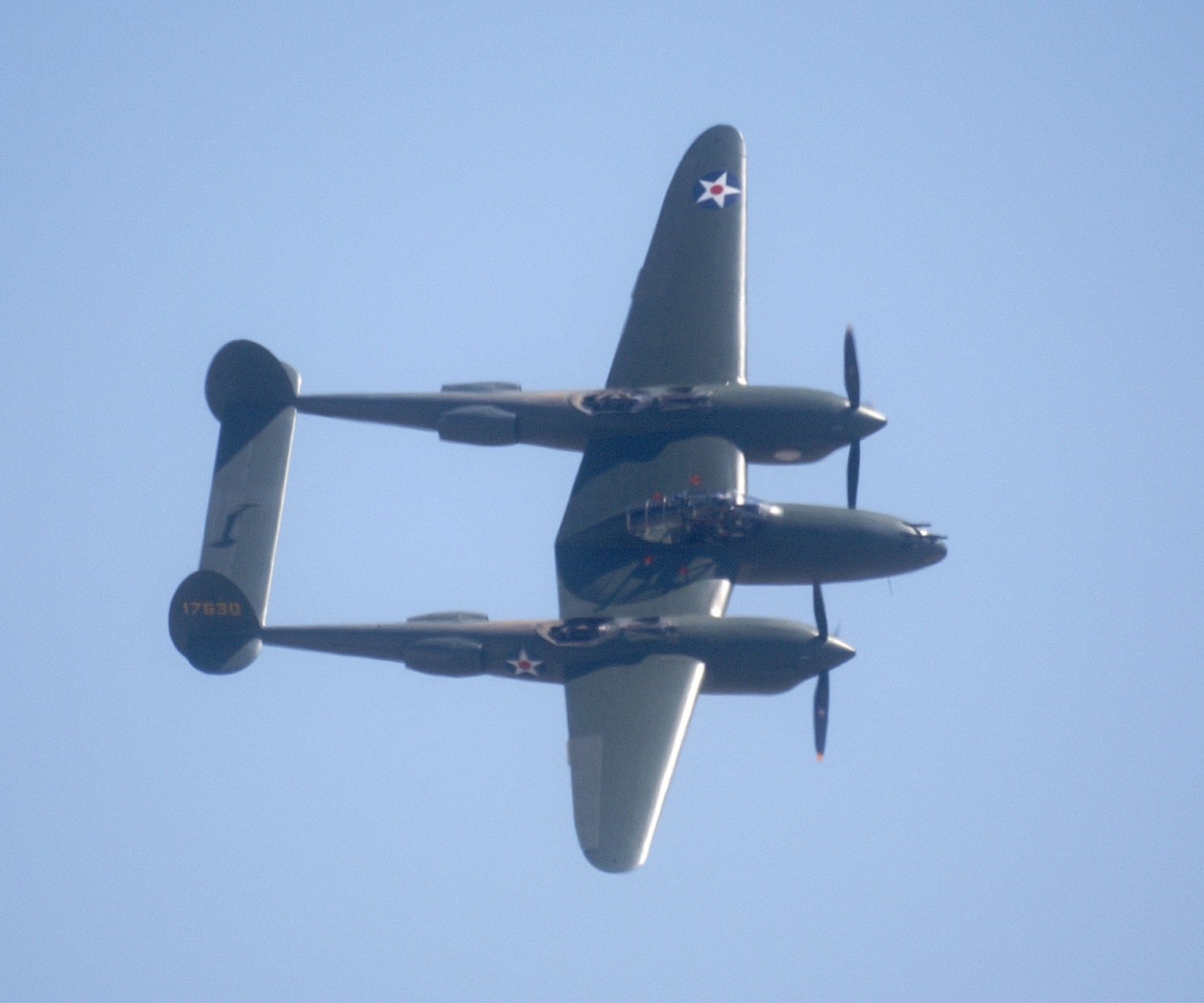 Thoughts of Midnite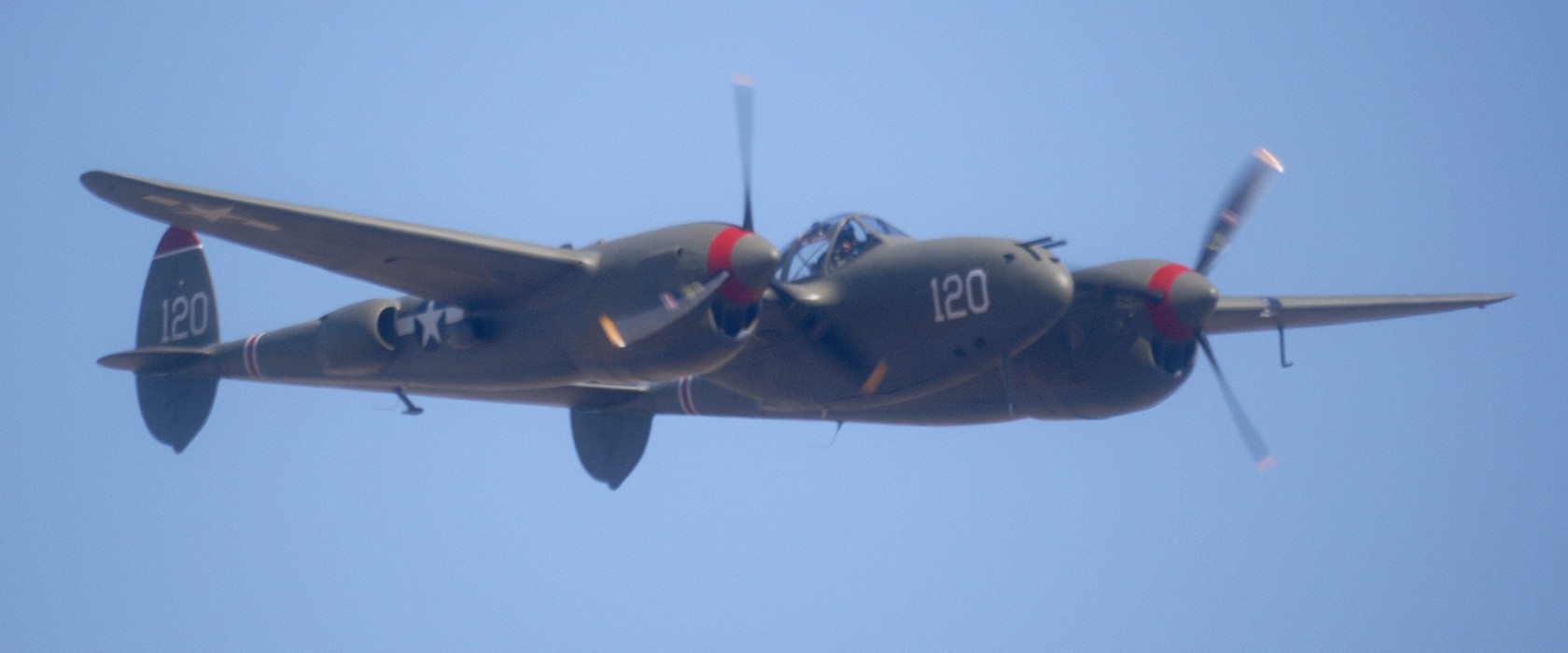 Ruff Stuff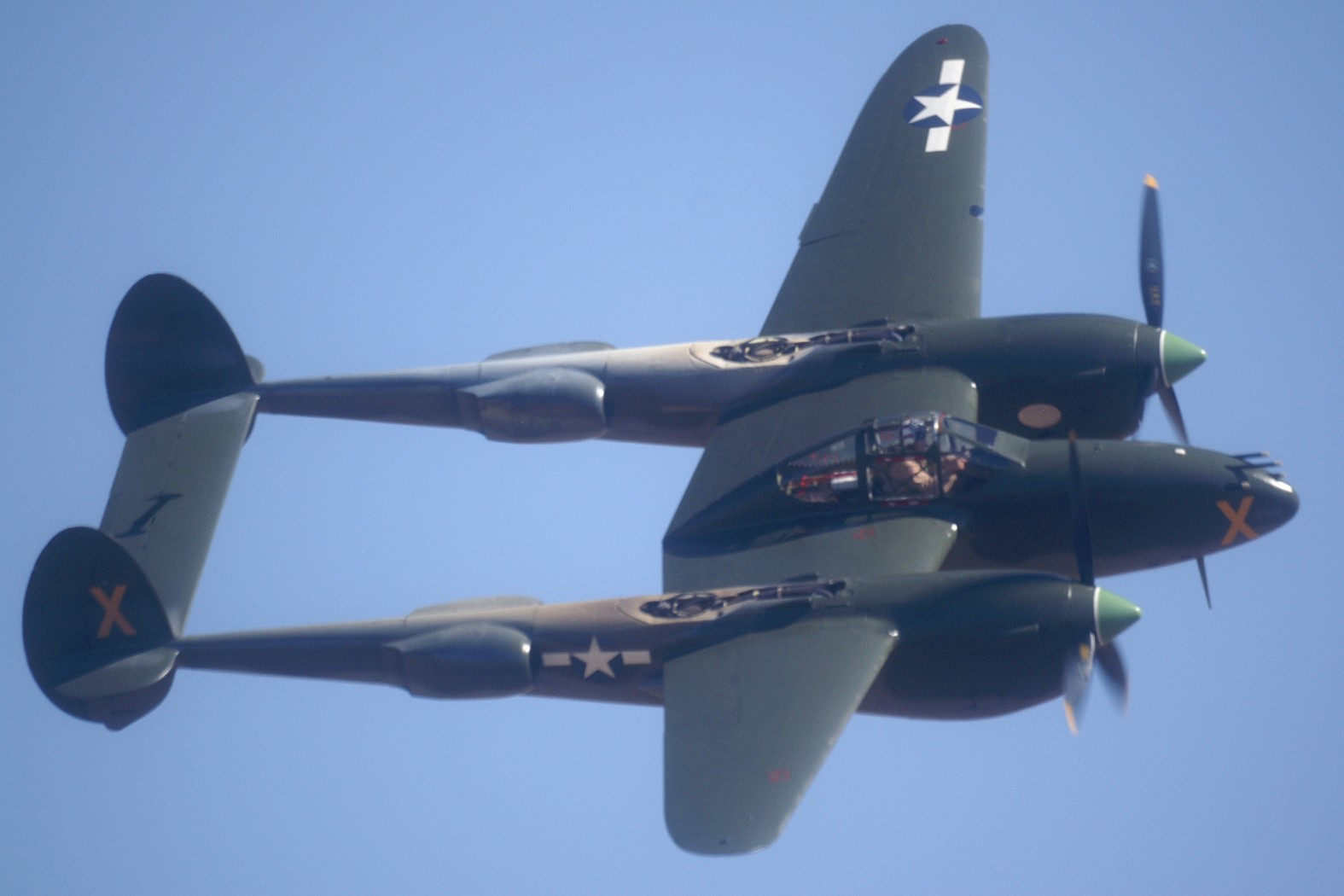 And what better way to end the show each day than with the always jaw-dropping F-22 Raptor demo (love the desert tan glow here!) followed by an incredible Heritage Flight!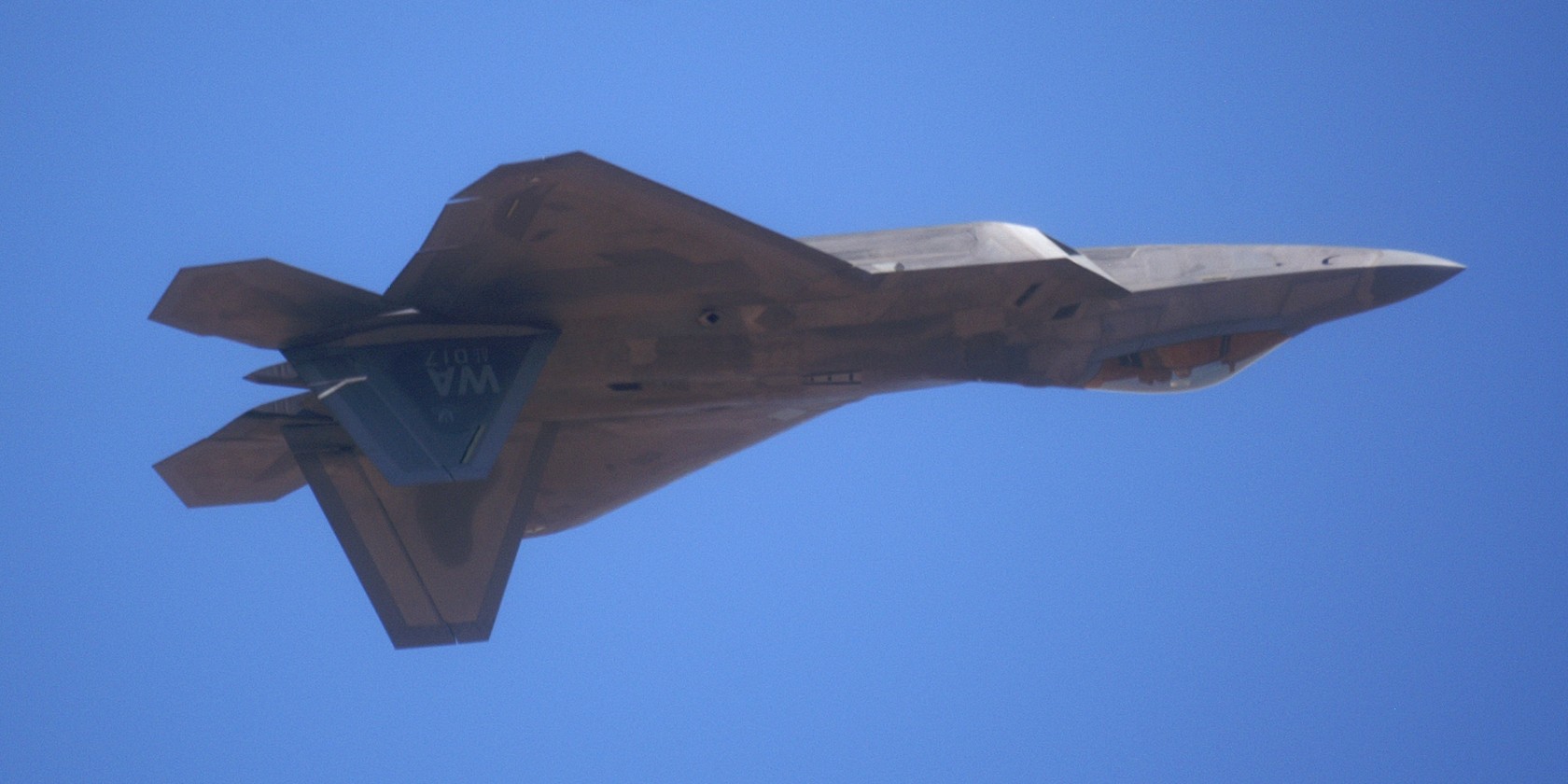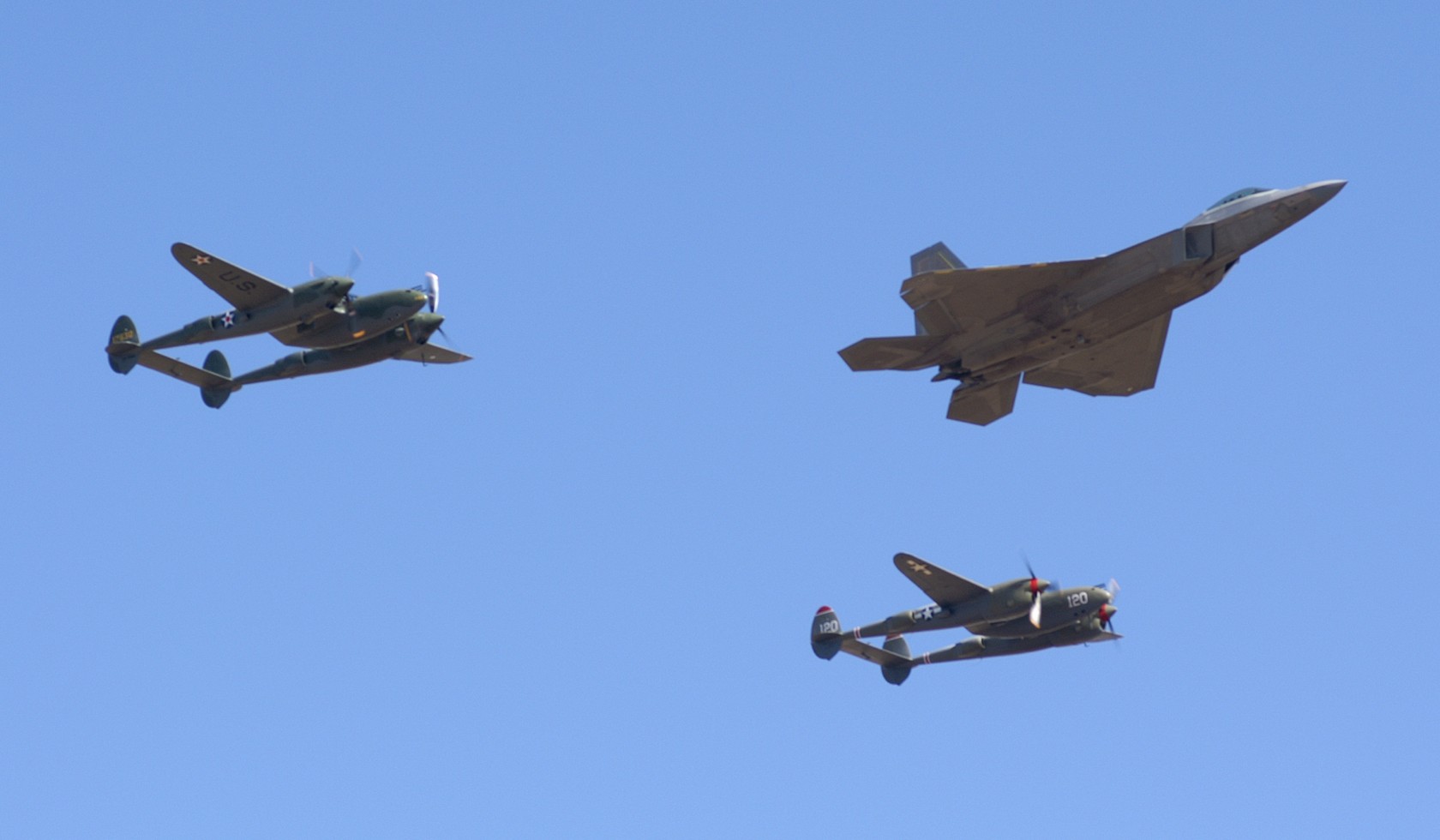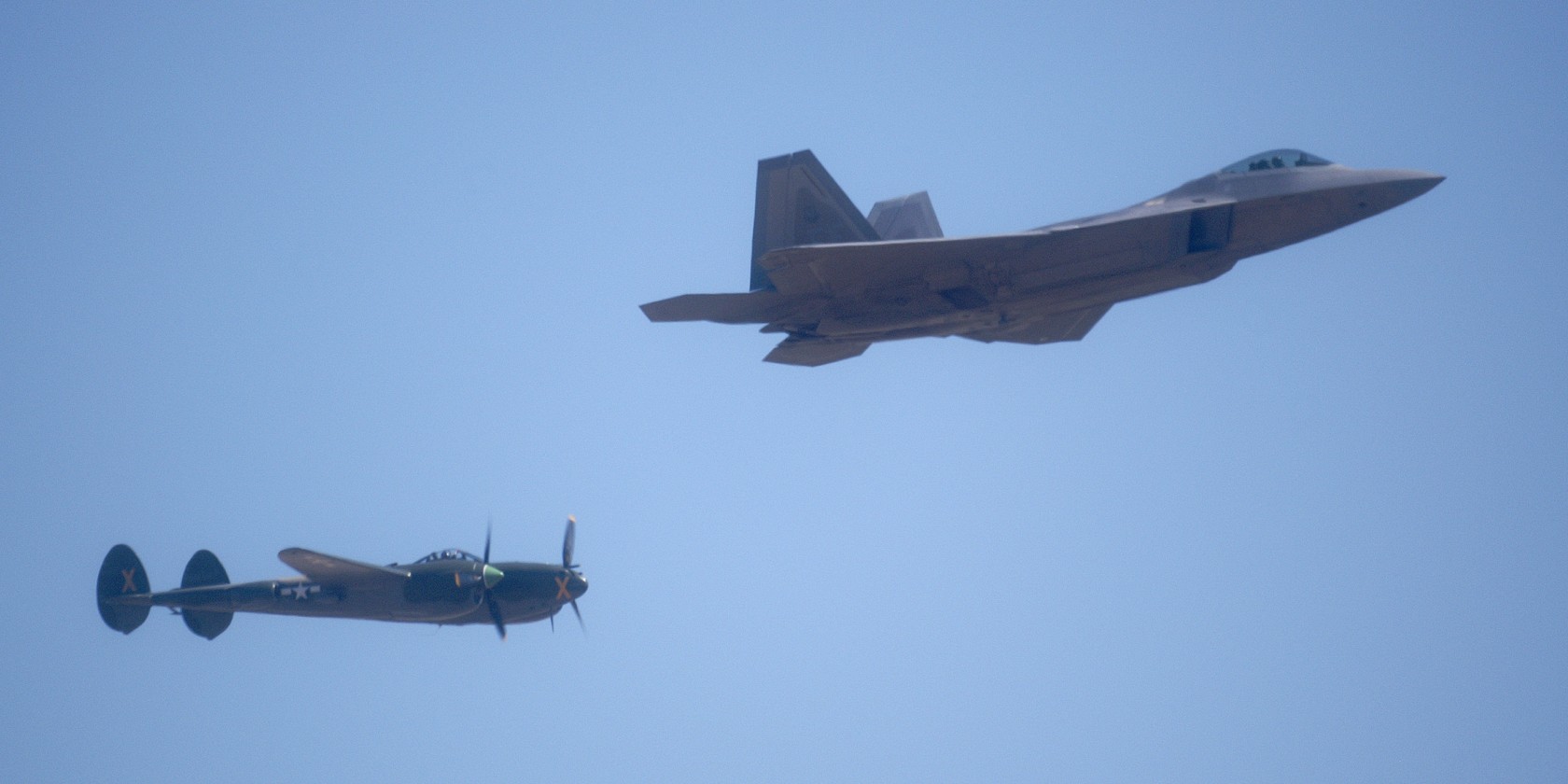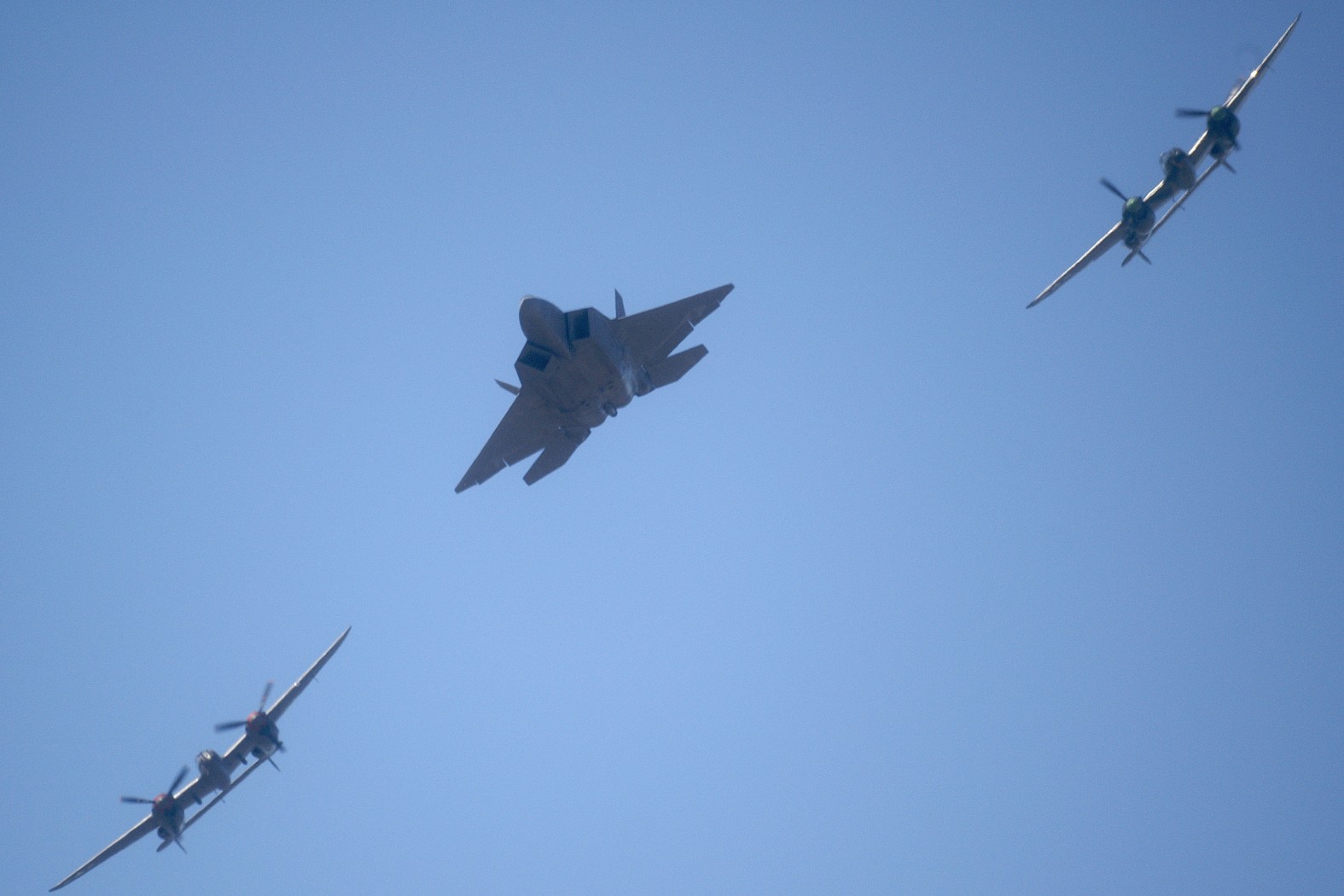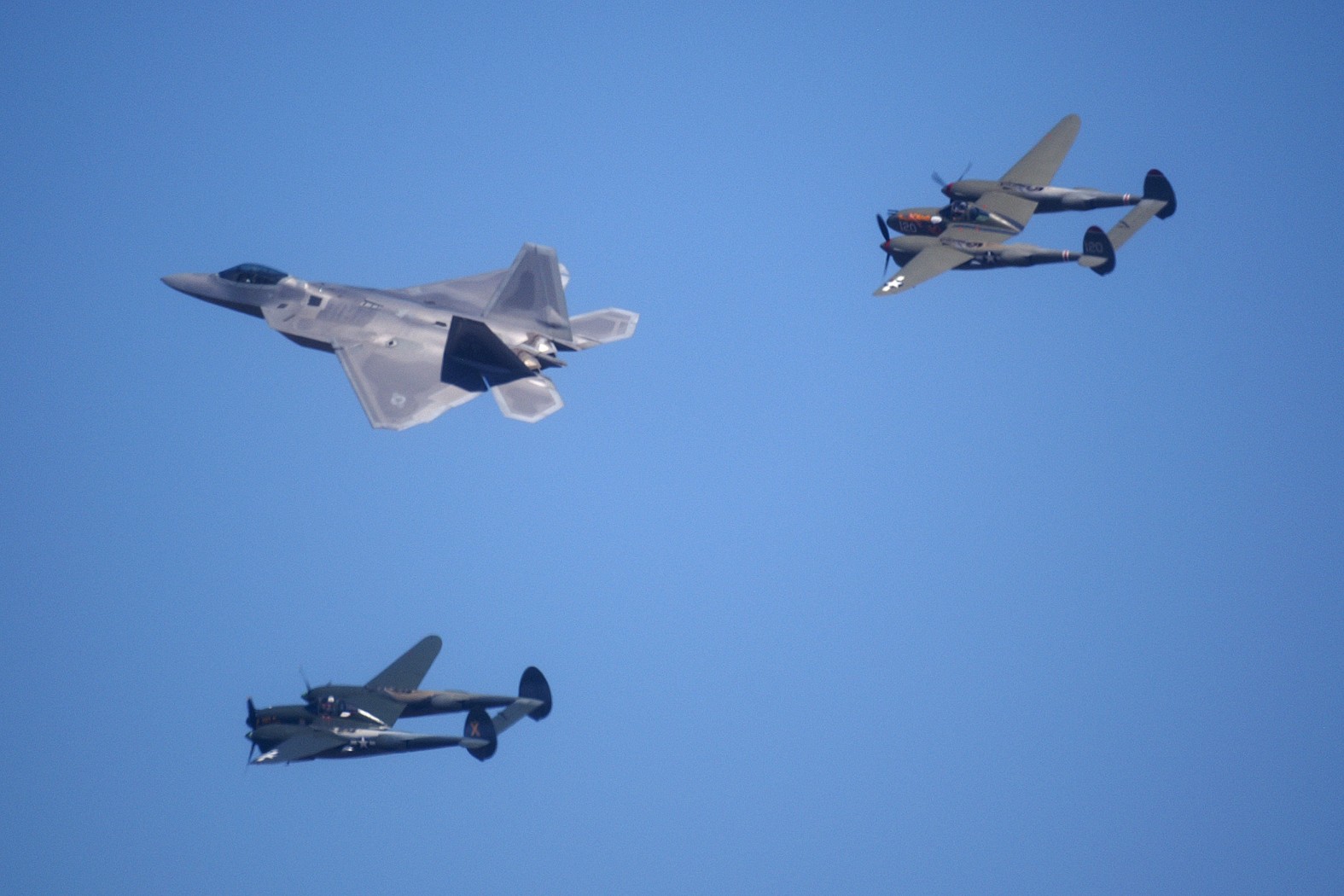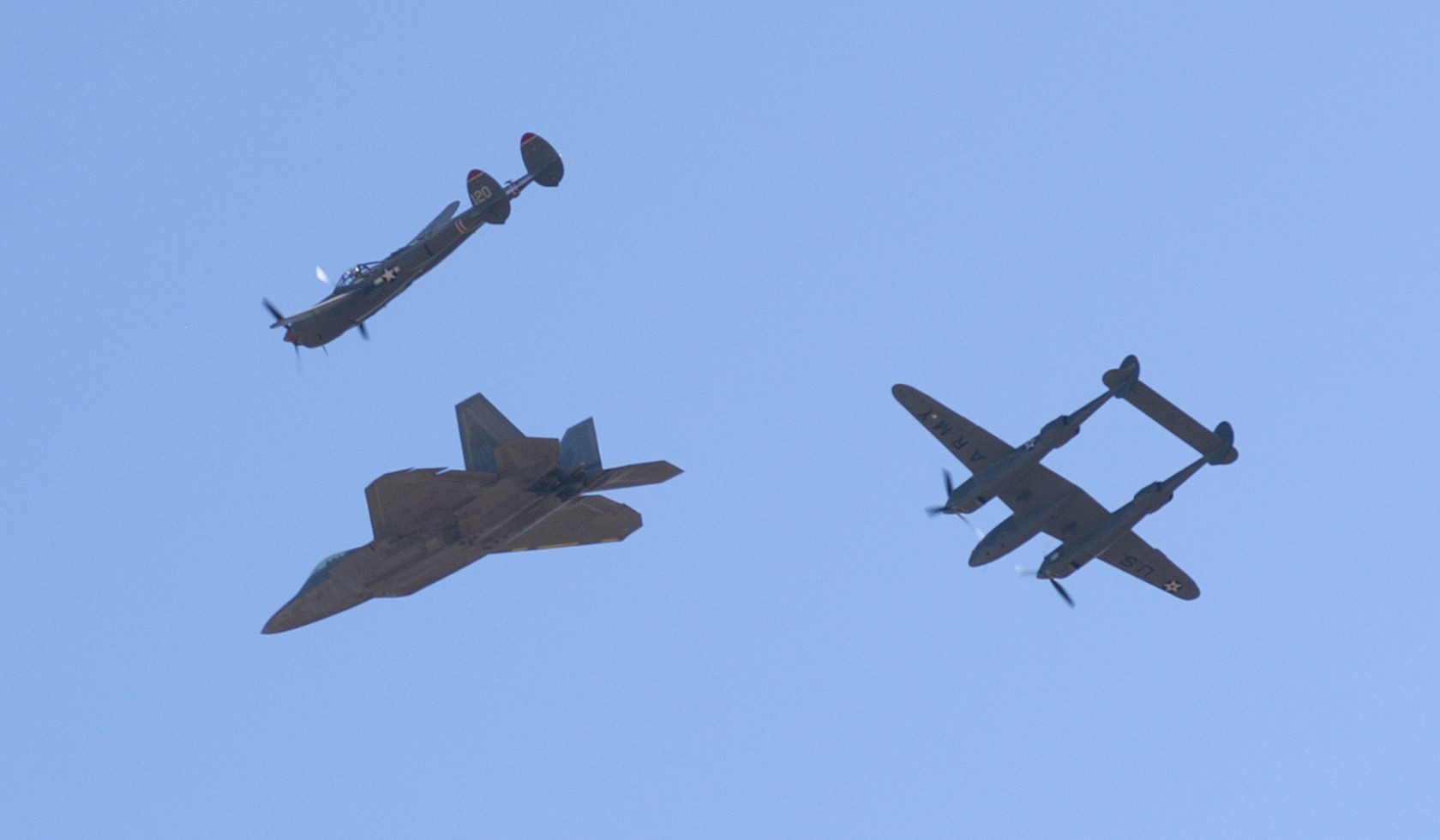 The "show after the show" on Sunday featured this immaculate Republic Seabee.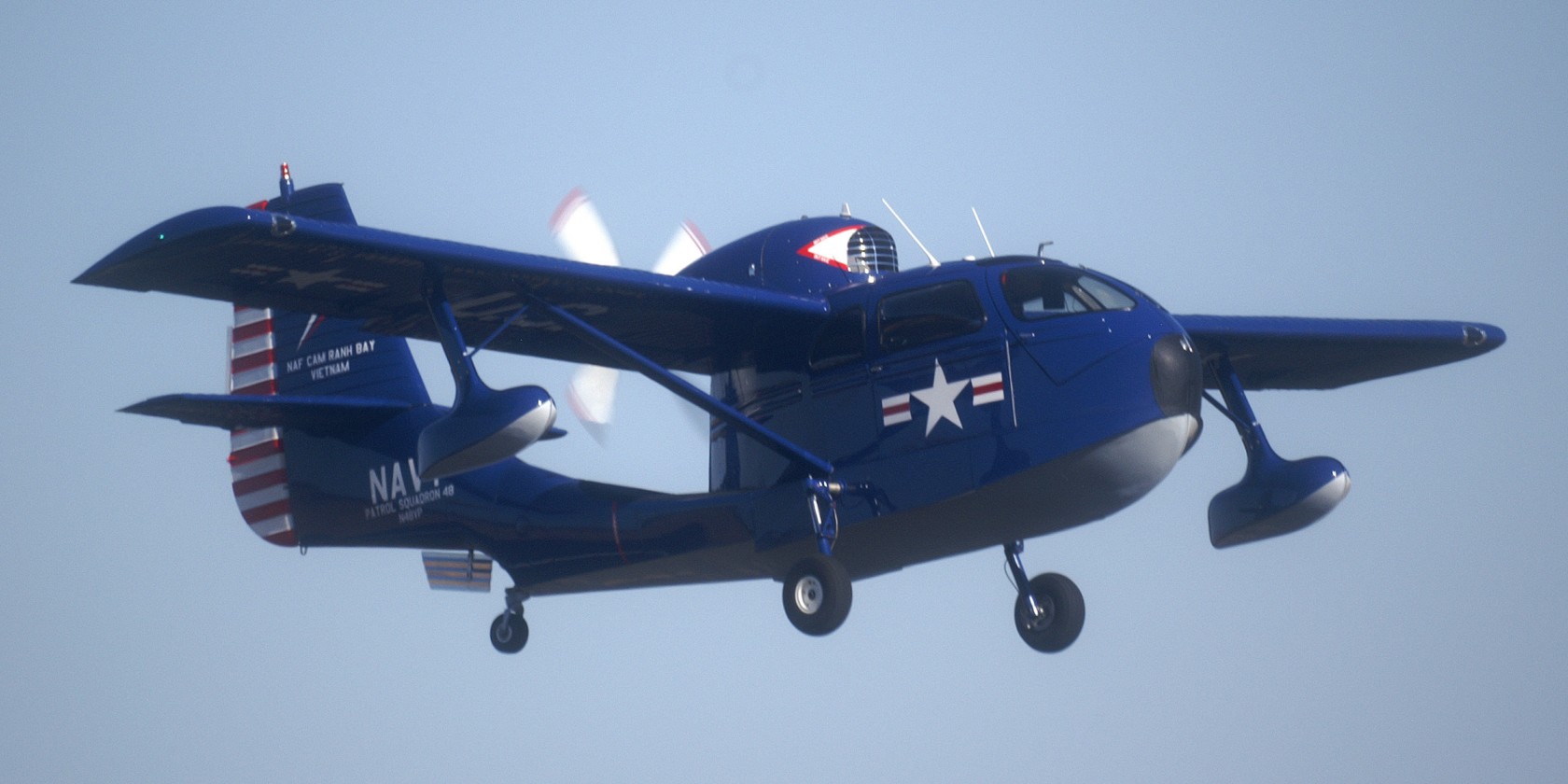 And the departure of this new EA-18G Hornet, which is replacing the old EA-6B Prowler in the electronic jamming role.