FRITZ'S
LOCKHEED P-38 LIGHTNING
PAGE
America's best WWII combat airplane!
P-38L-5 (F-5G) 44-27183, Yanks Air Museum, Chino, CA
Ultra-rare to see this plane in its original photo-recon configuration.
Several restored P-38 "fighters" started out this way because they were purchased and used for photo-mapping after the war.
The F-5G was the best photo-recon plane in the USAAF.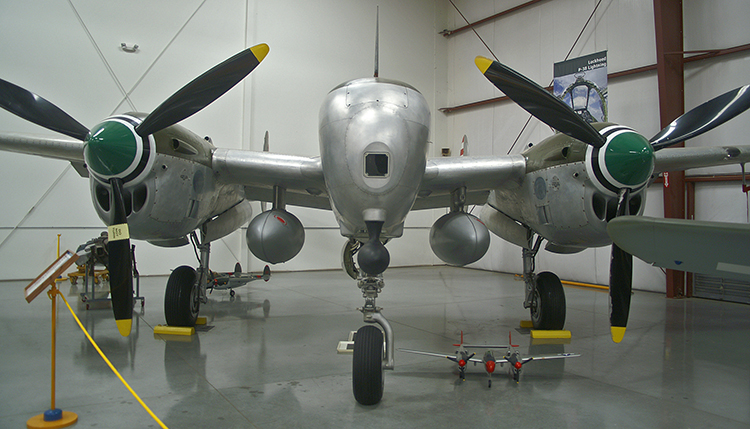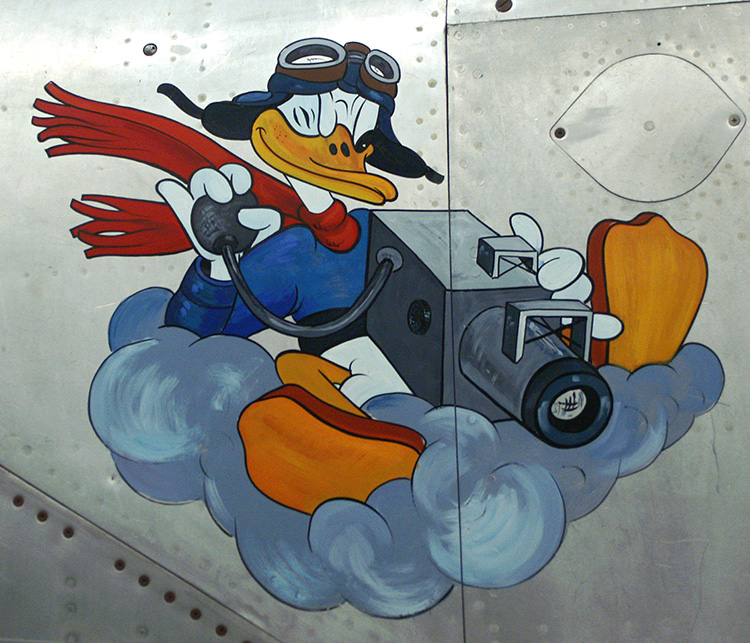 P-38J-10 42-67638, Hill Aerospace Museum, Ogden Utah
This plane was recovered from Alaska, and judging by the unrestored parts displayed with it, was quite corroded. Typical in museums, cramped quarters and low lighting make for difficult and cluttered photos.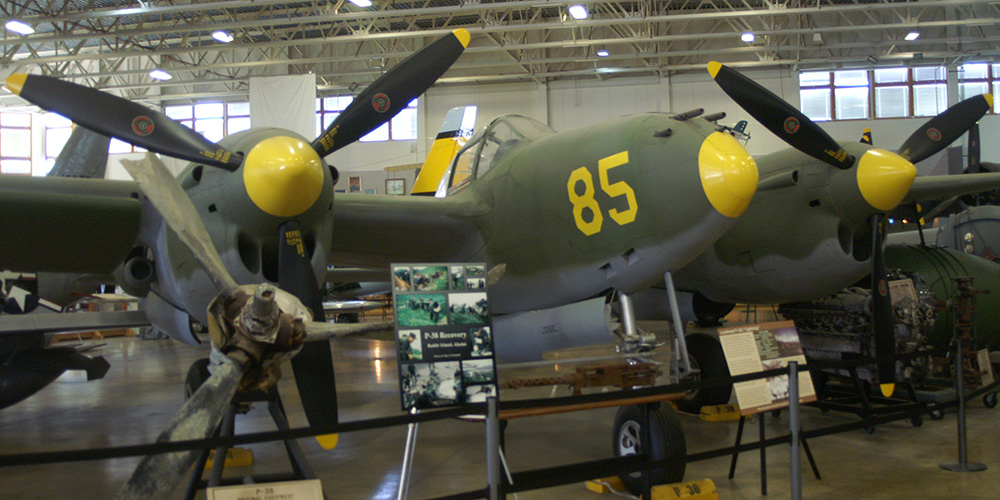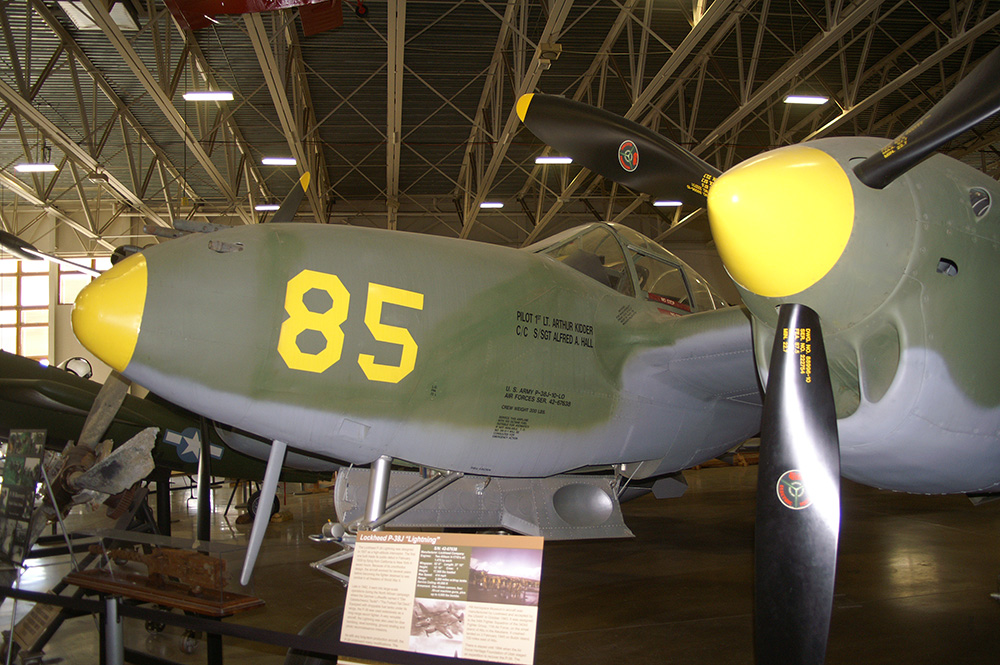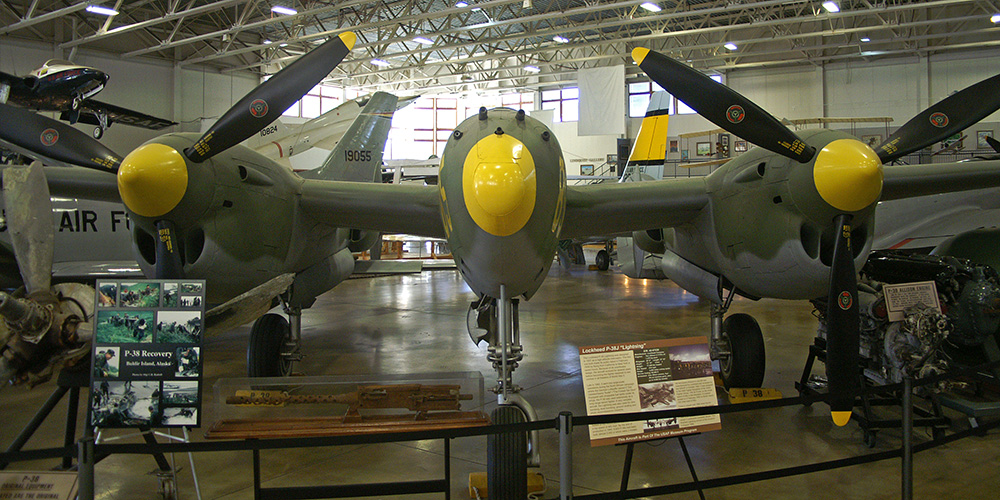 California Capital Air Show, Sacramento, CA Sept. 11-12, 2010.
Four of the six US flying P-38s made it!!
Two new ones for me, Honey Bunny (P-38L-5 (F-5G) 44-26981) and Thoughts of Midnite (P-38L-5 (P-38M) 44-53095).
More photos on my Sacramento Air Show 2010 page.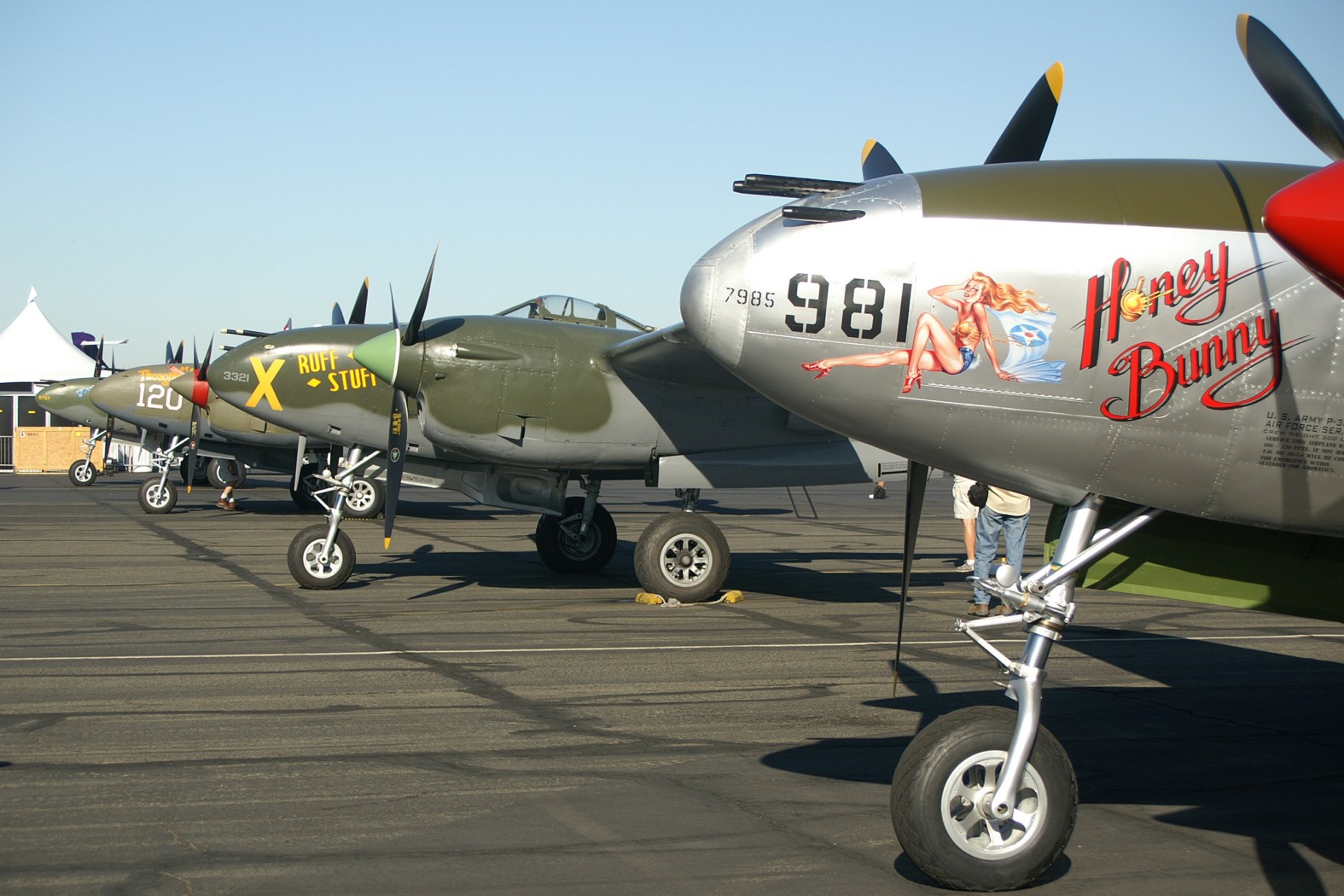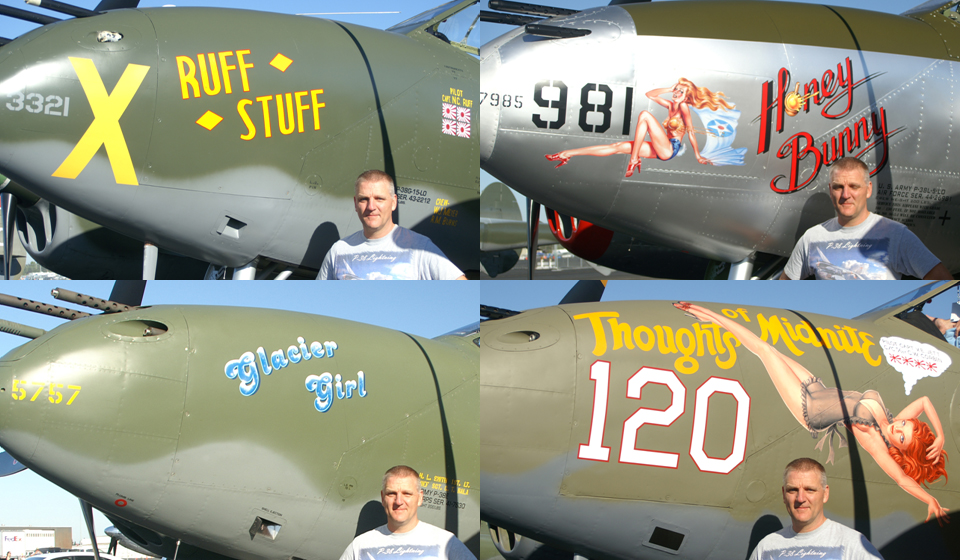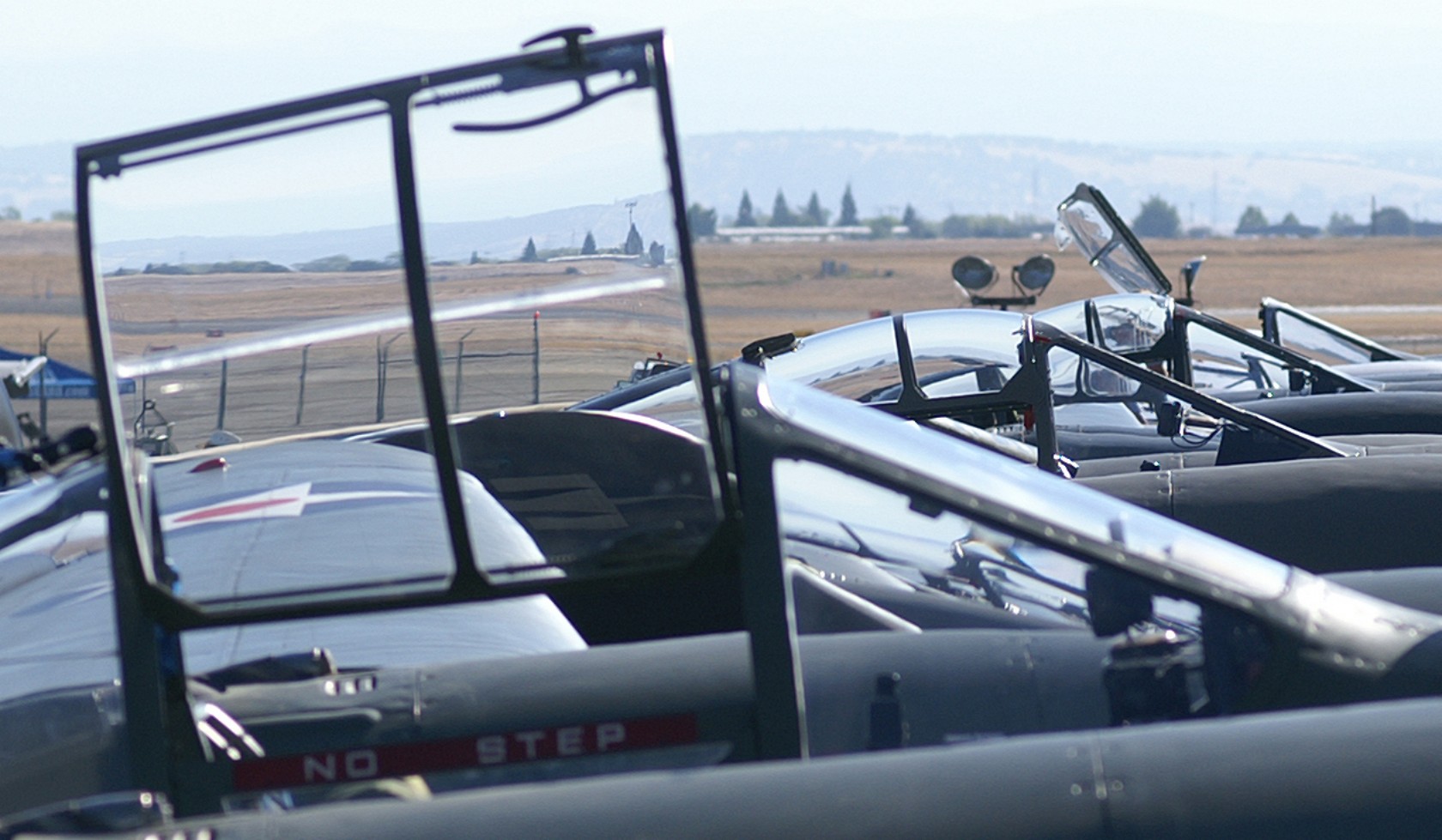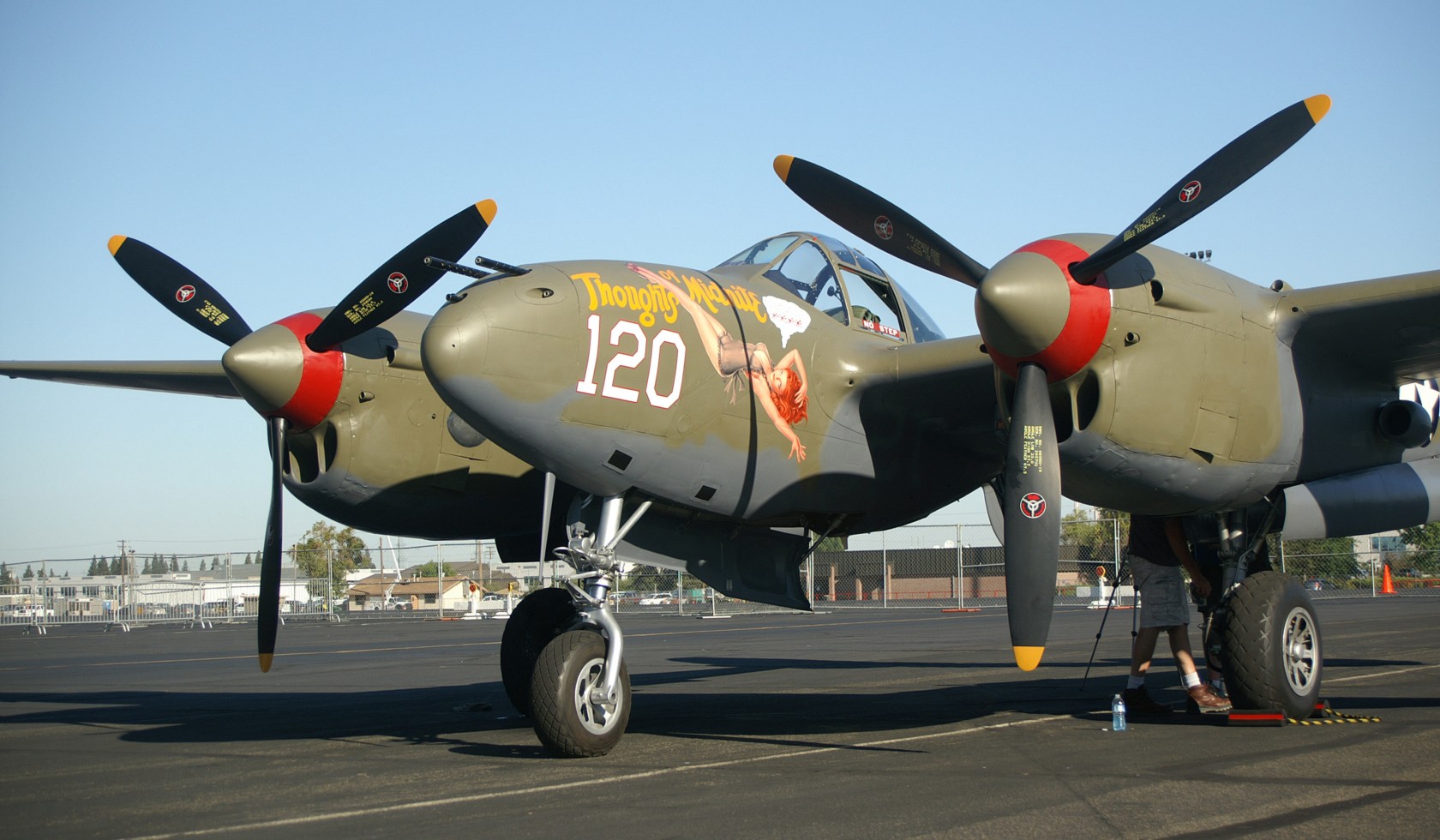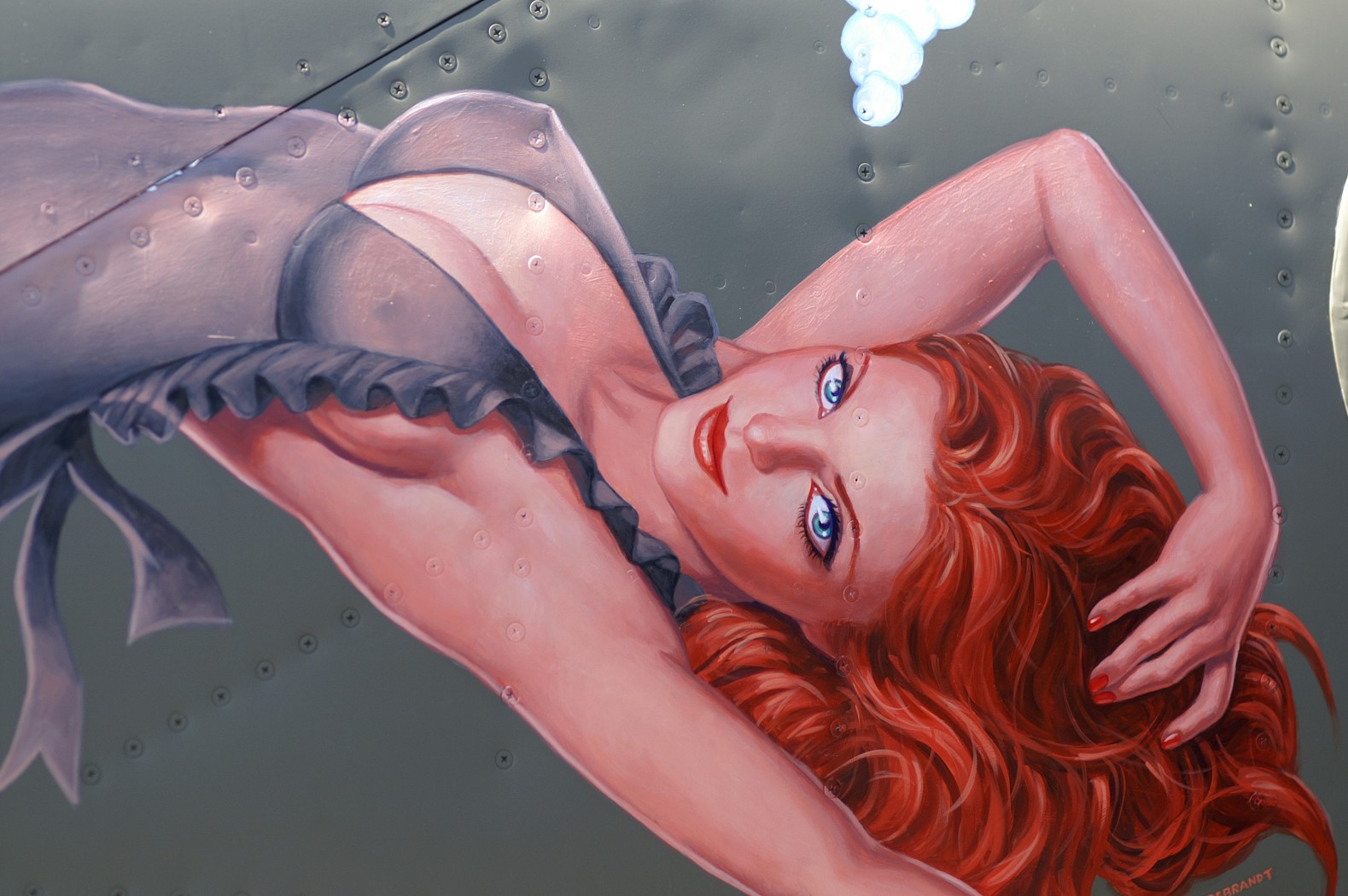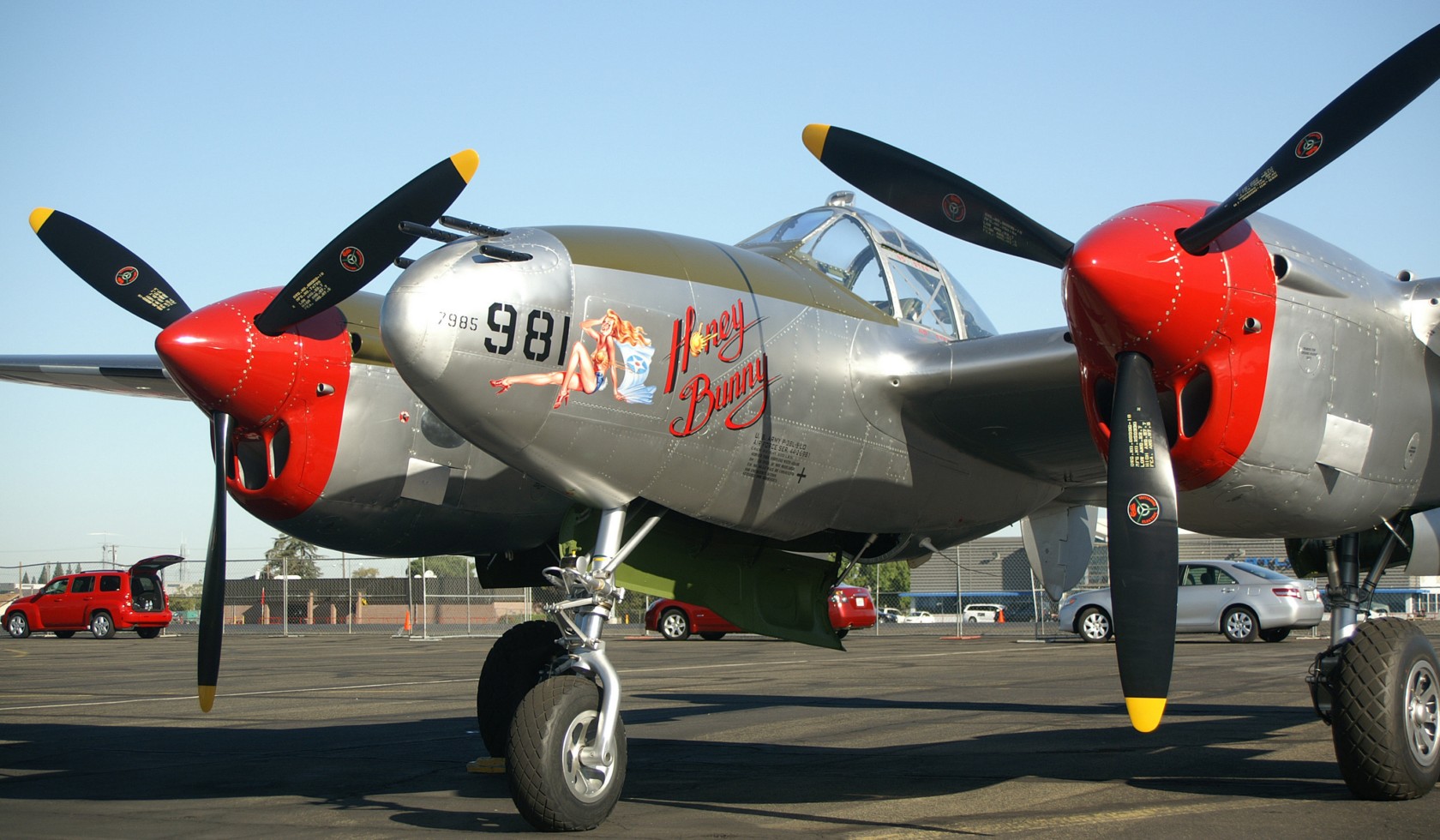 Nothing like the purrrr of 8 Allisons! When, if ever, will this happen again??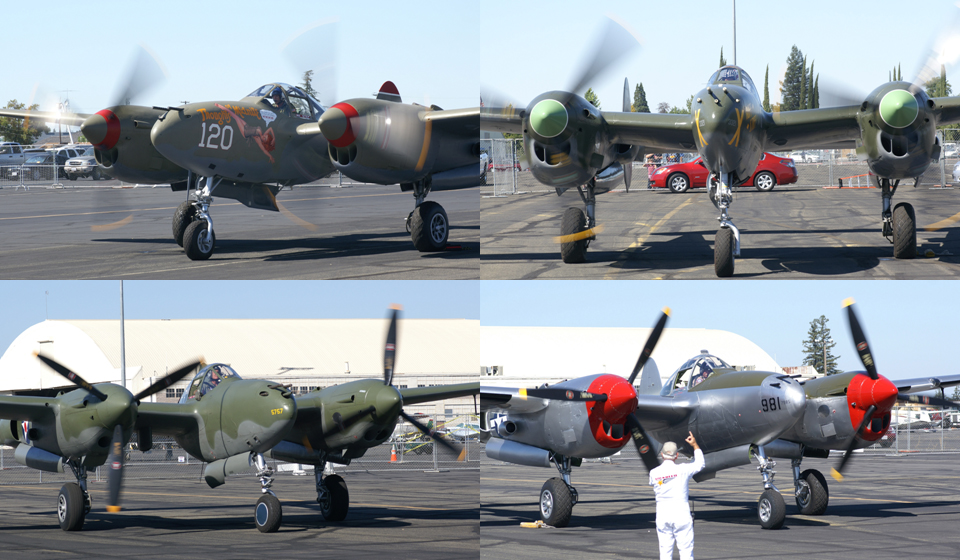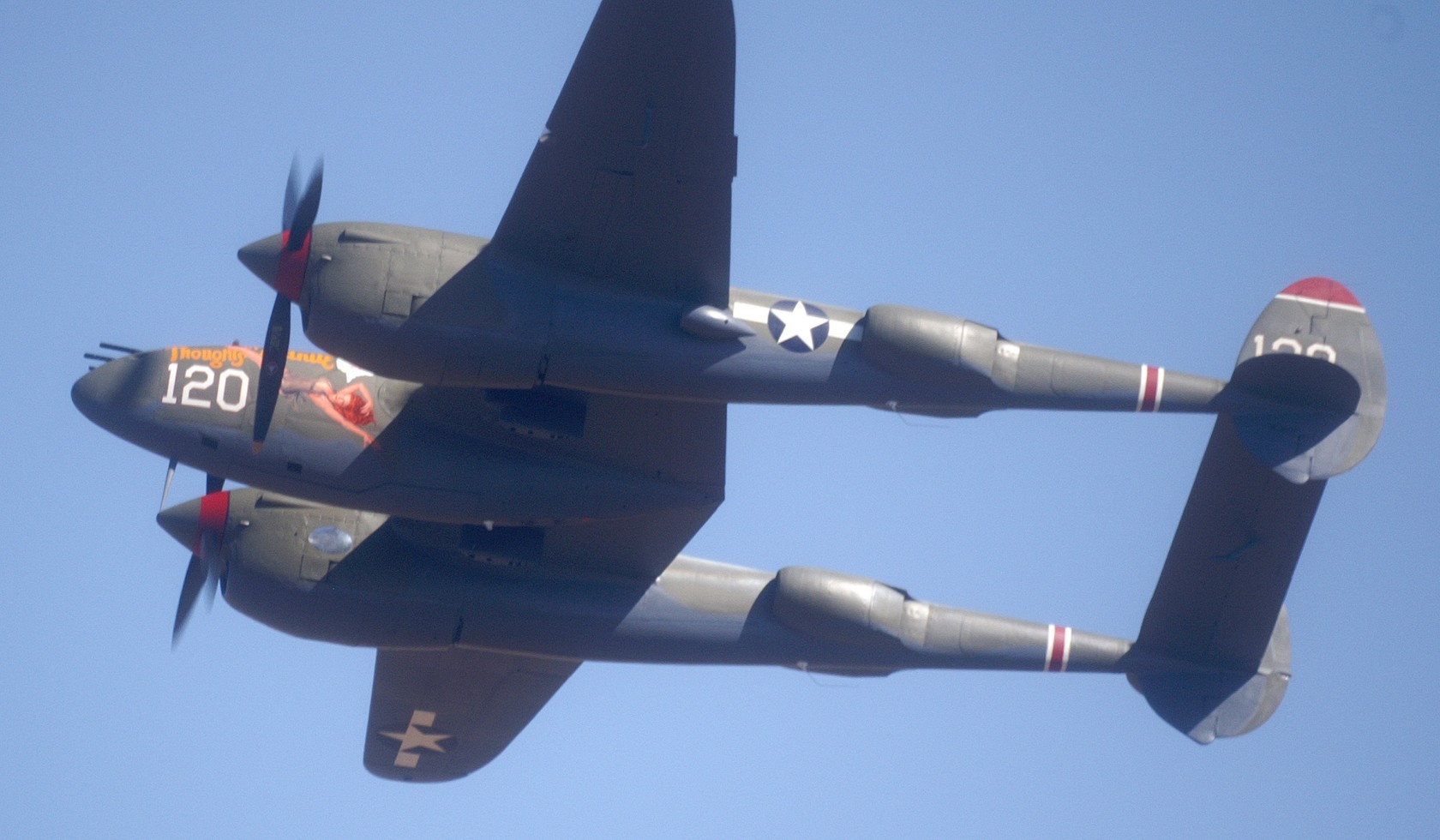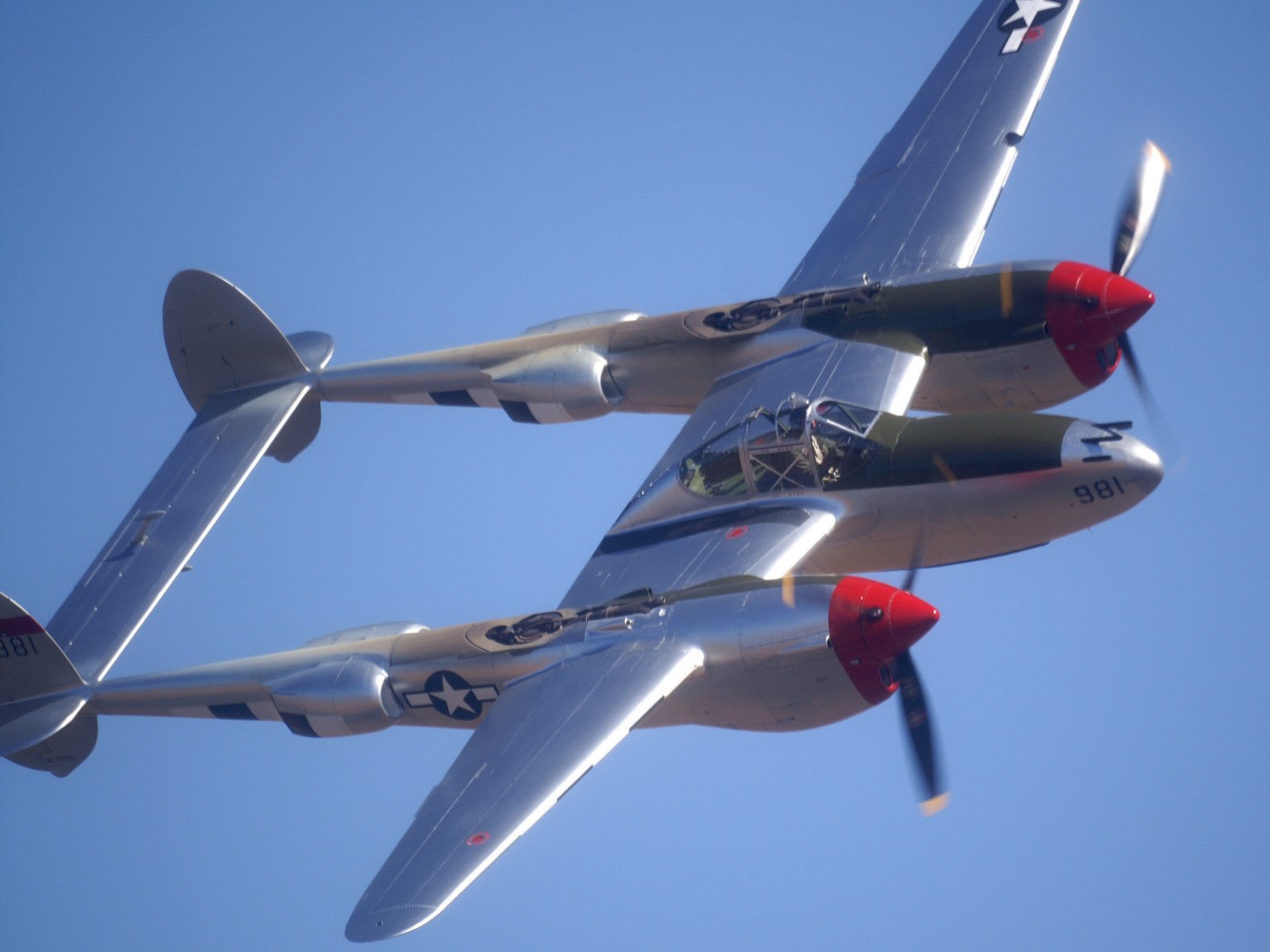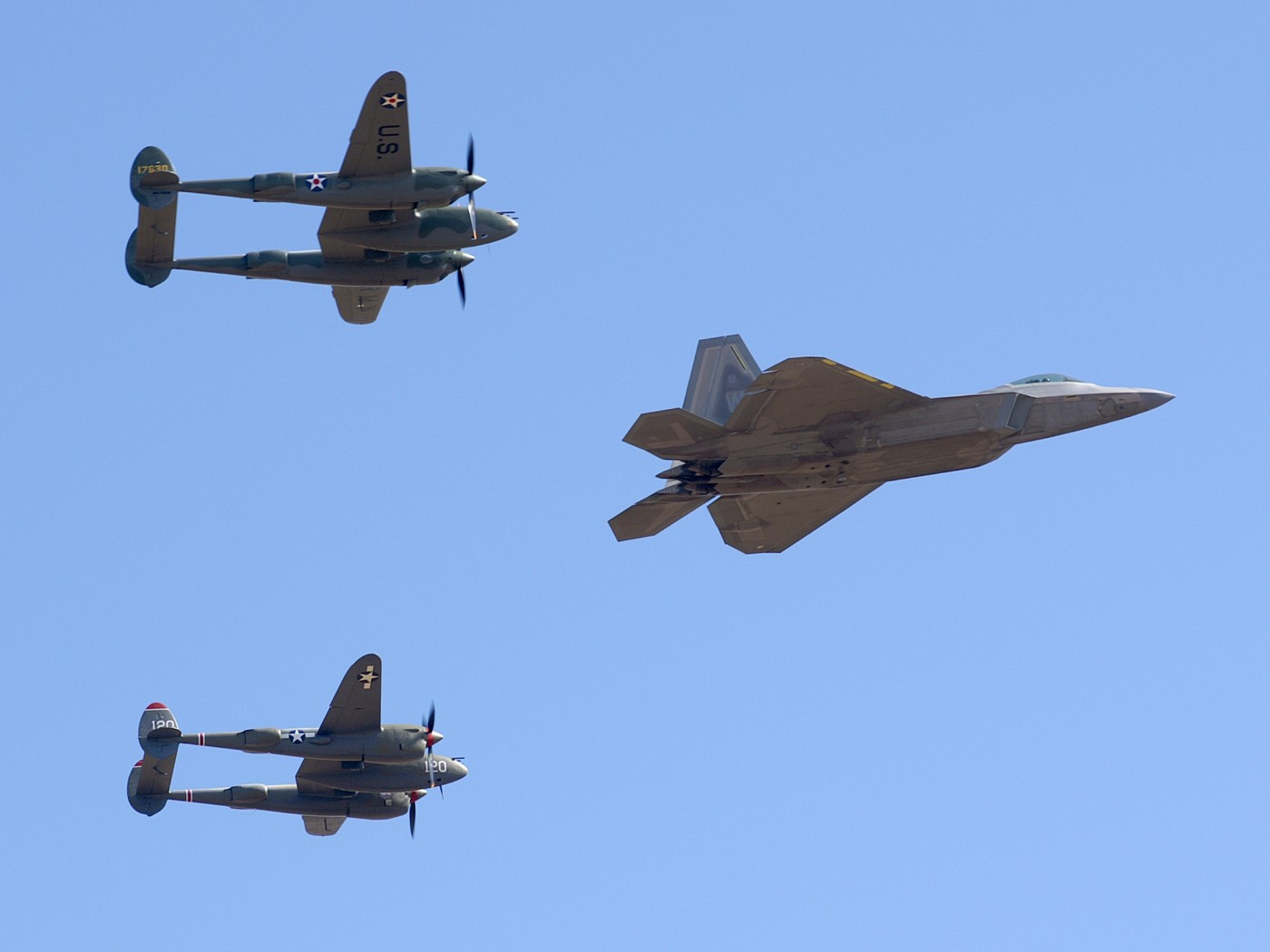 Oshkosh AirVenture 2010
Ruff Stuff on the hard stand to keep it out of the soggy ground.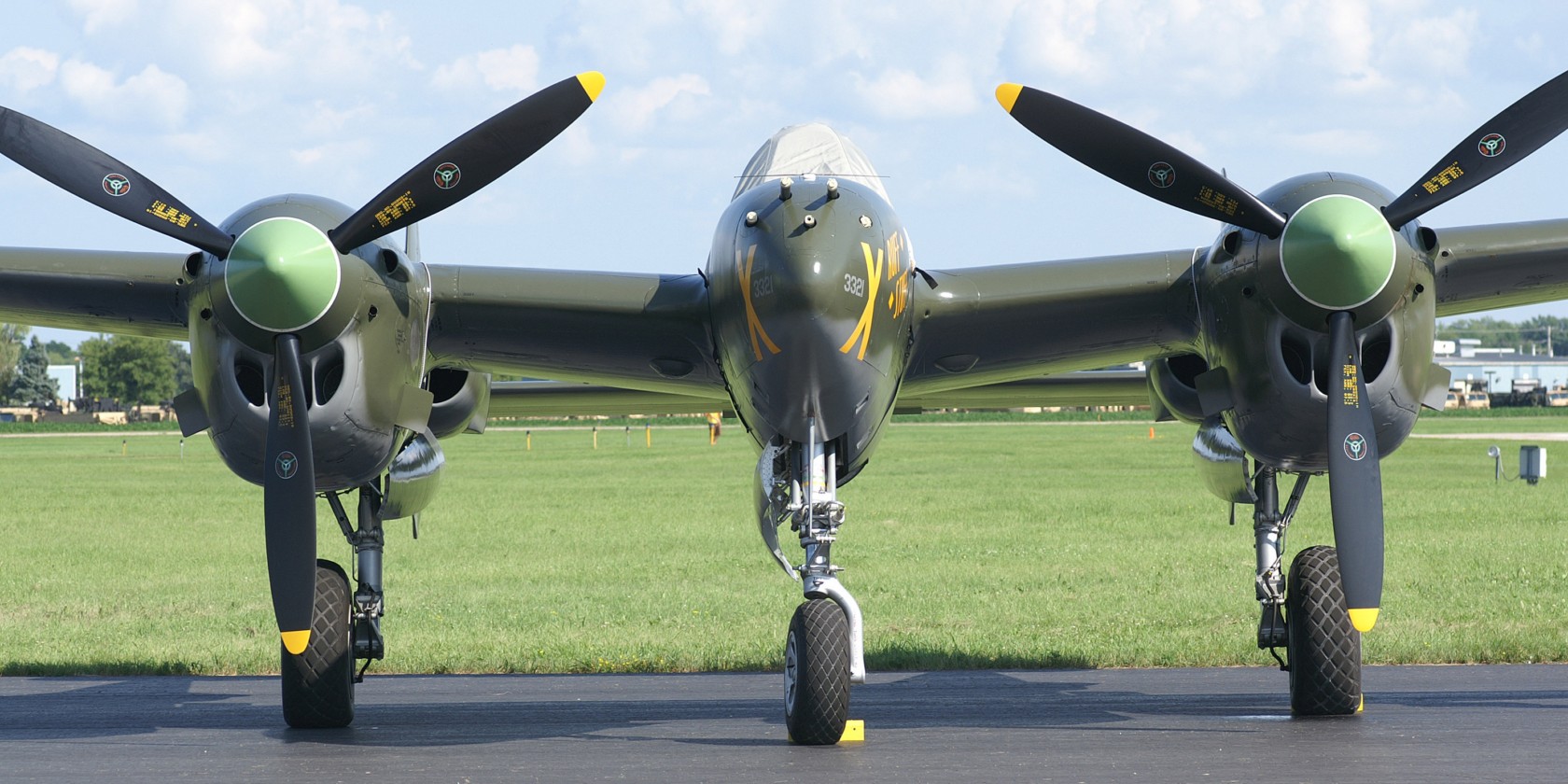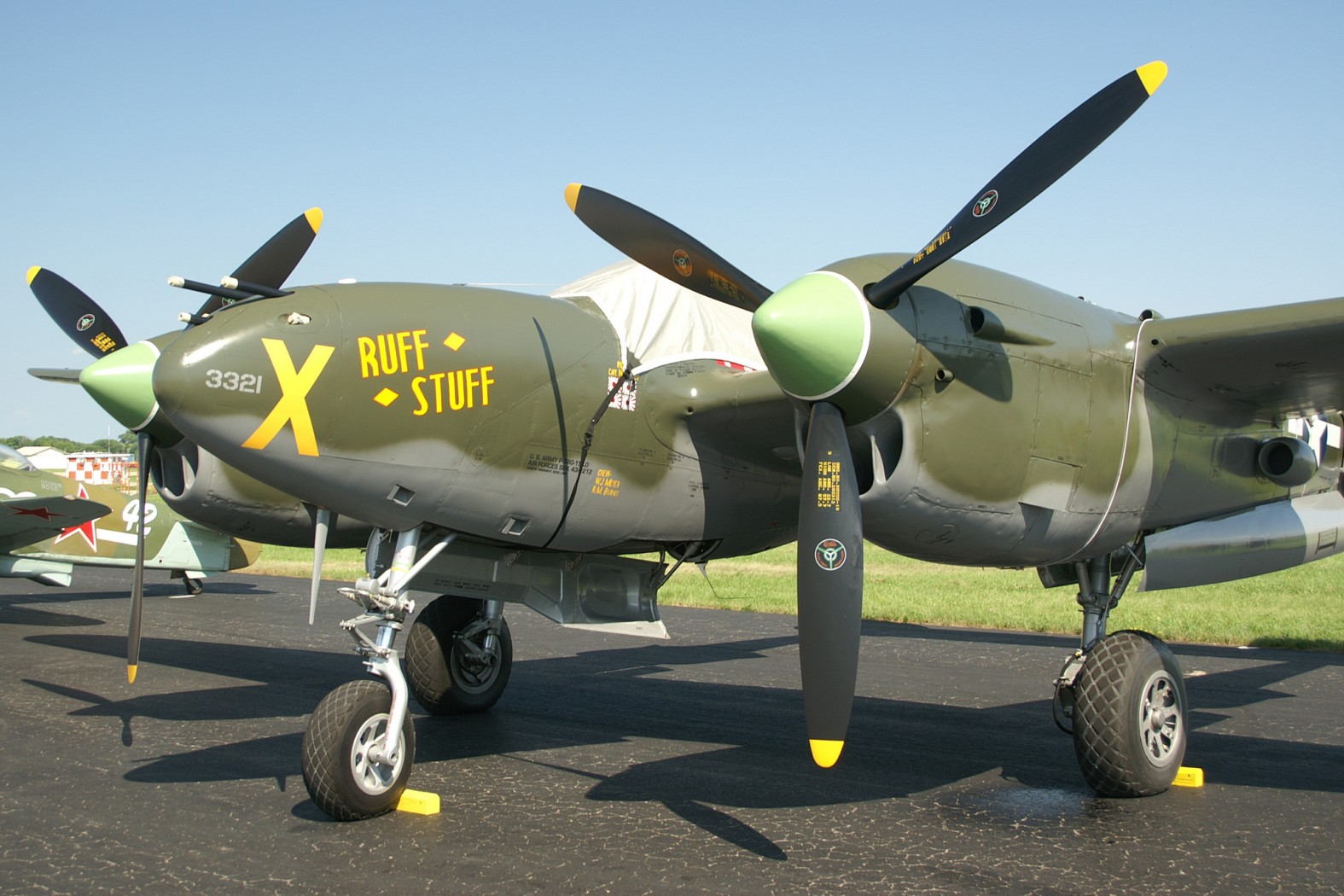 AirVenture 2010, July 30, the BEST Air Force Heritage Flight ever! Three of my favorite planes and TWO P-38s! Both Glacier Girl and Ruff Stuff in attendance and in the air! Tough photography in Friday's rainy skies...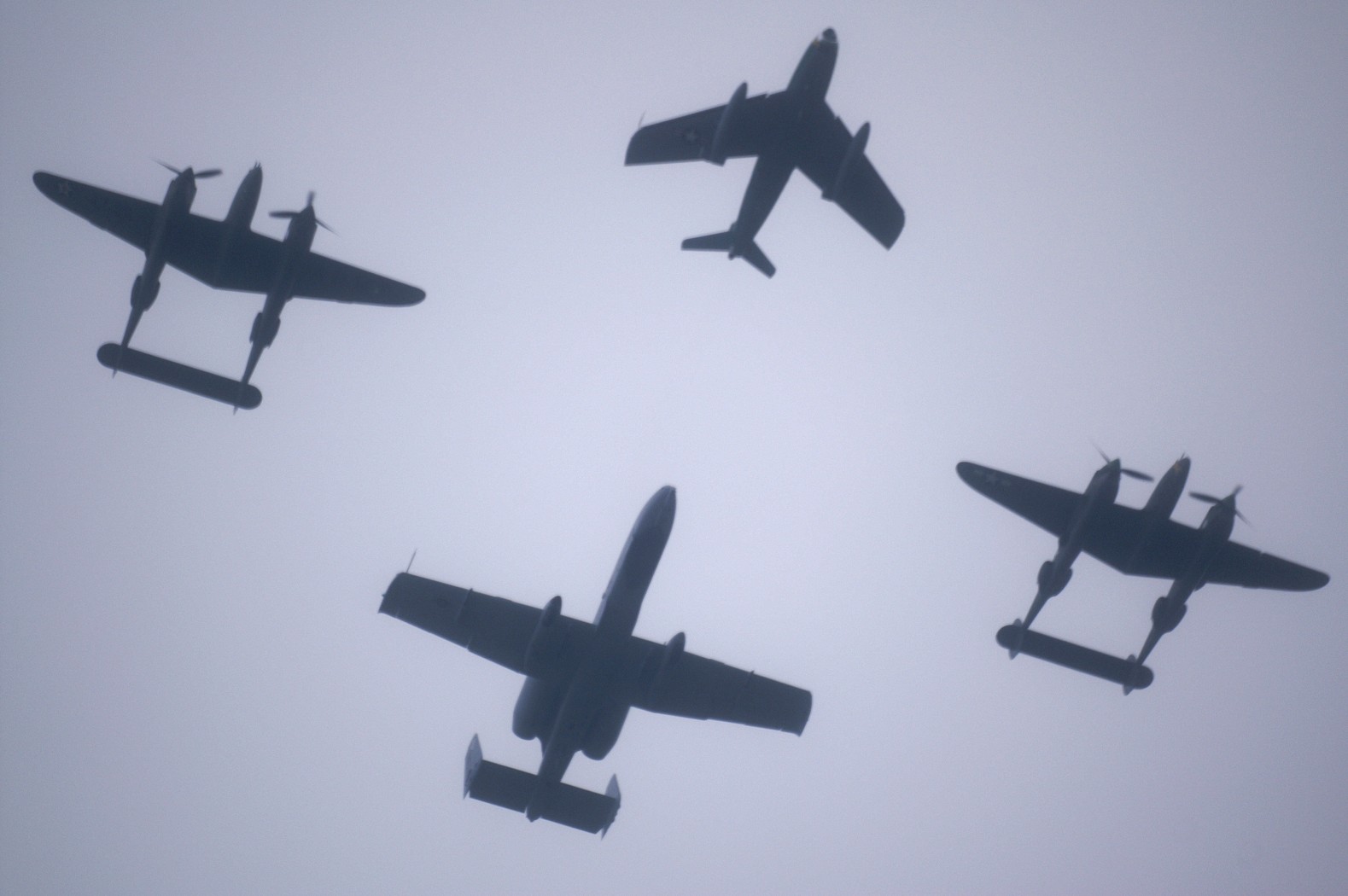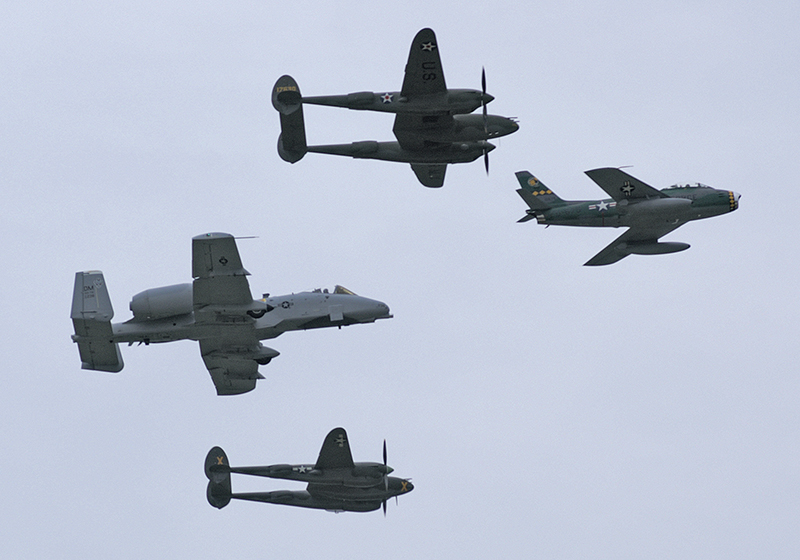 Then again on Saturday they were up again with an F-15E and an F-4 from the 82nd Aerial Targets Squadron, the second best Heritage flight ever!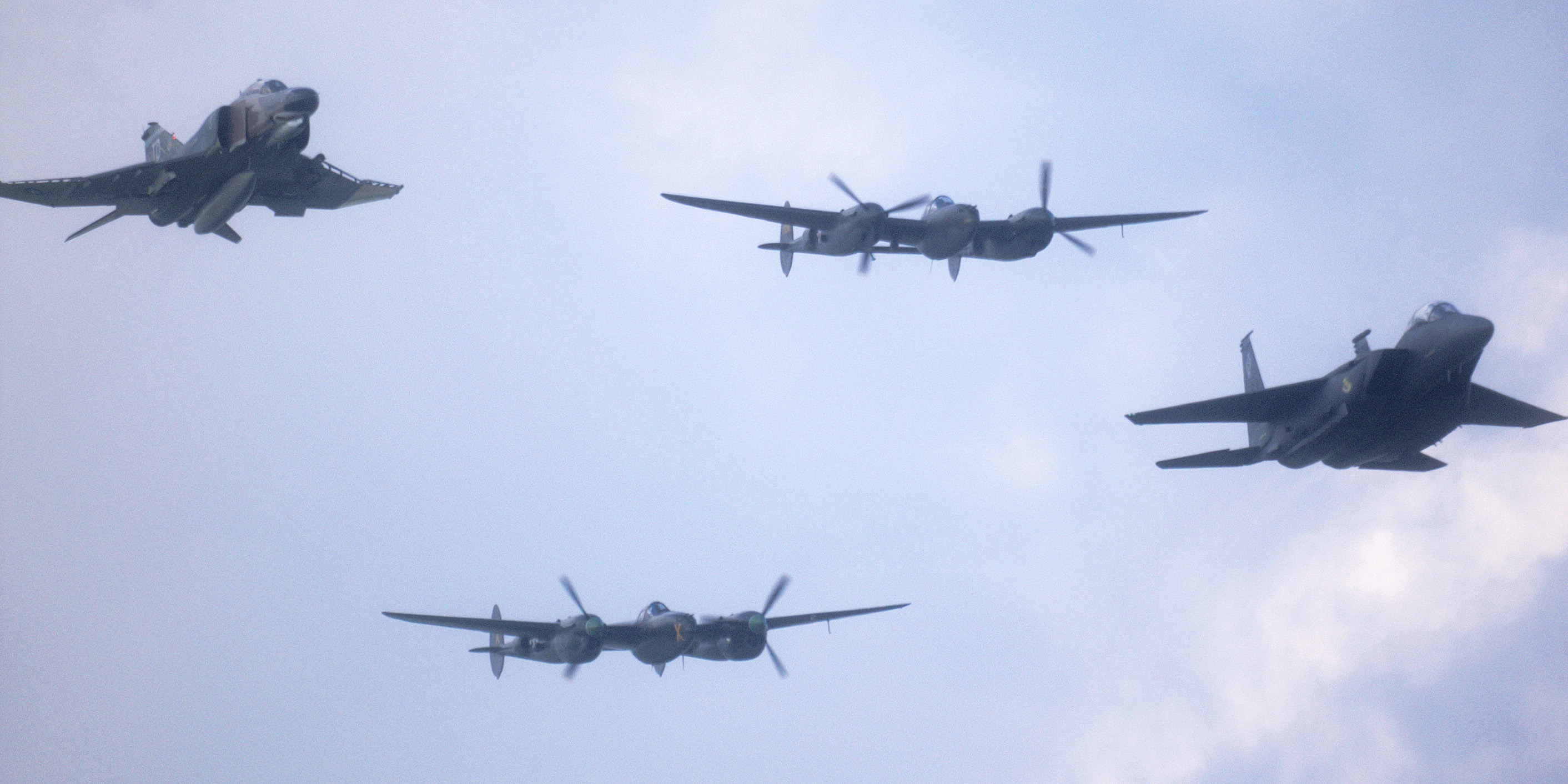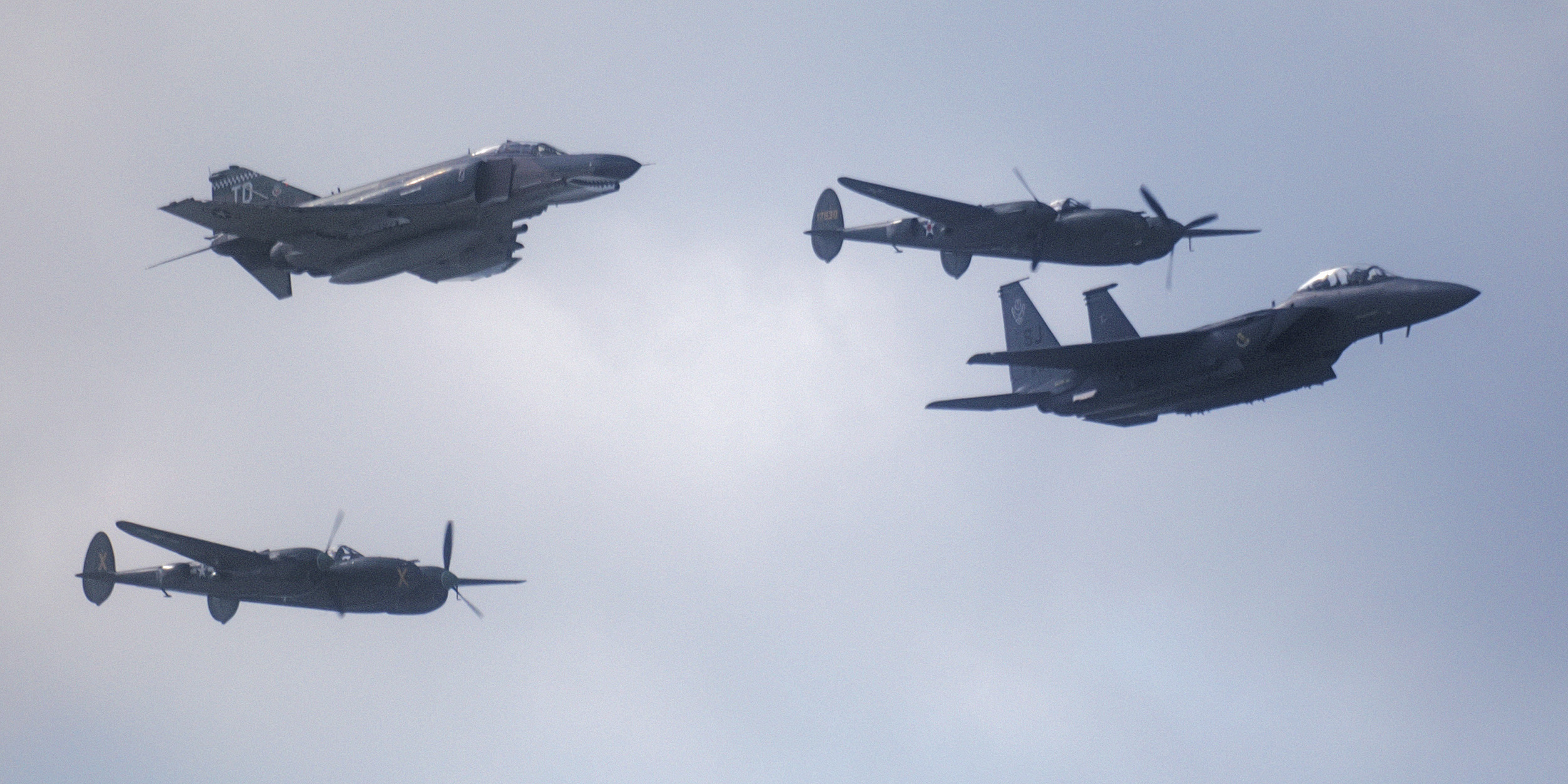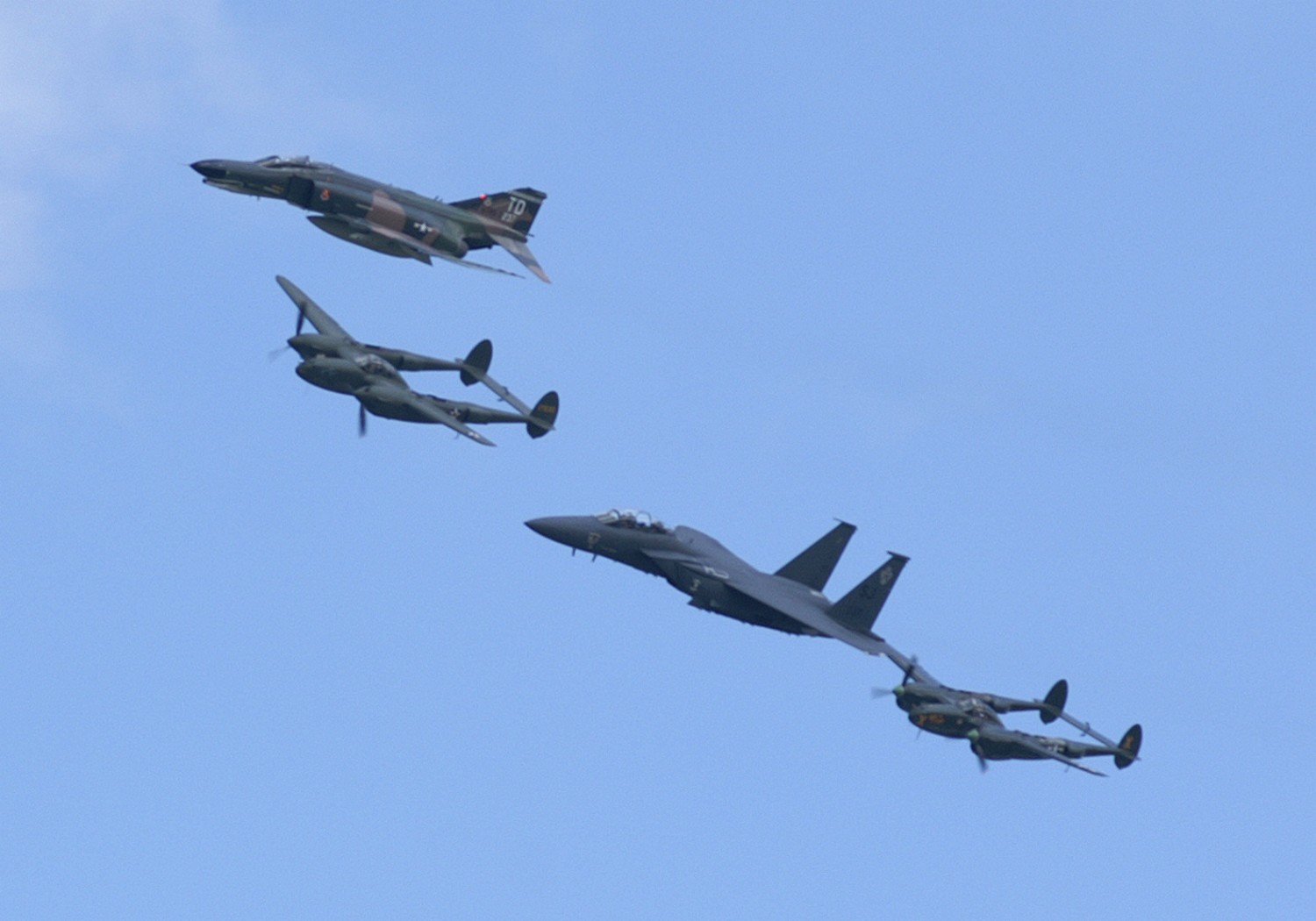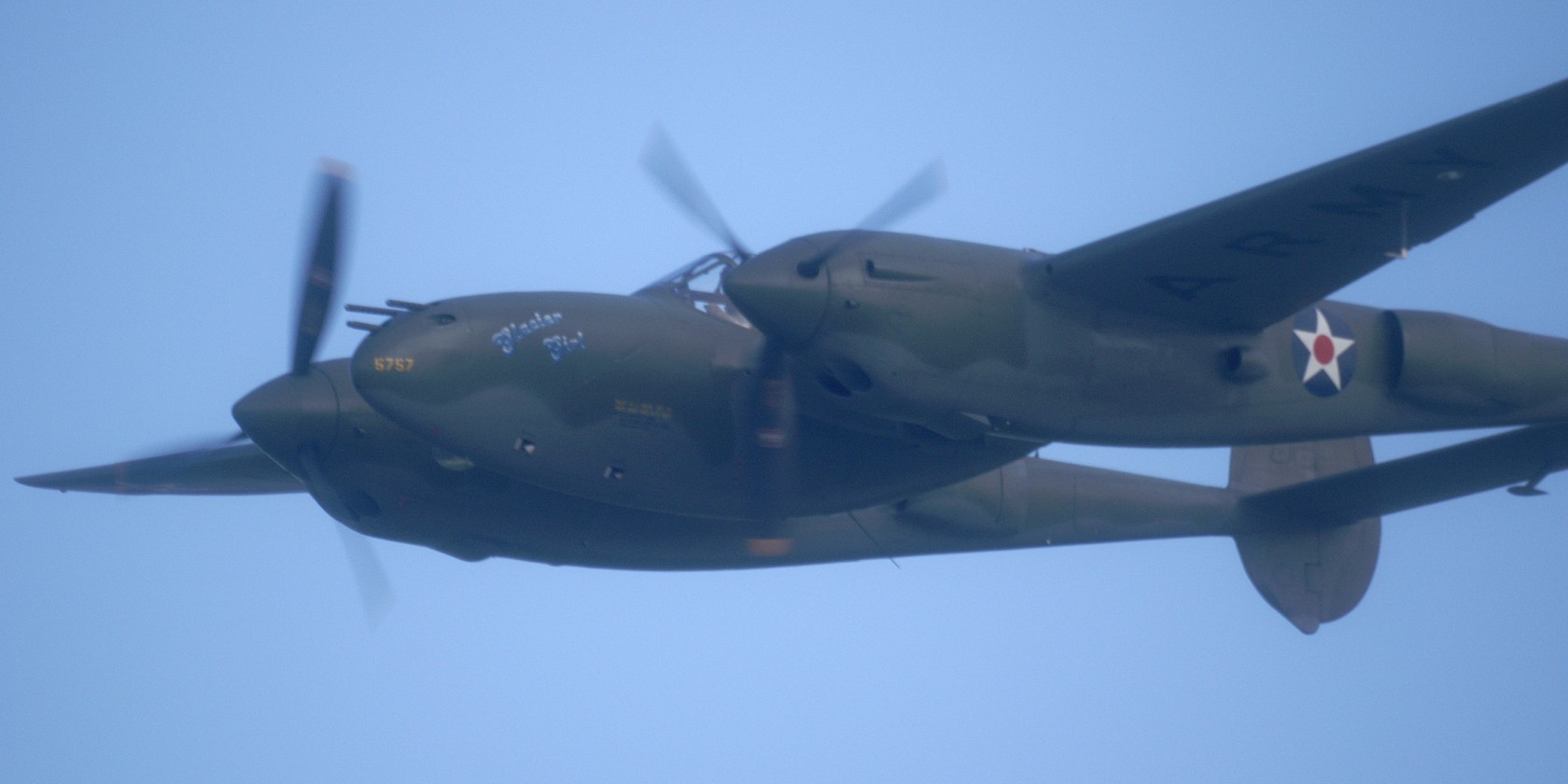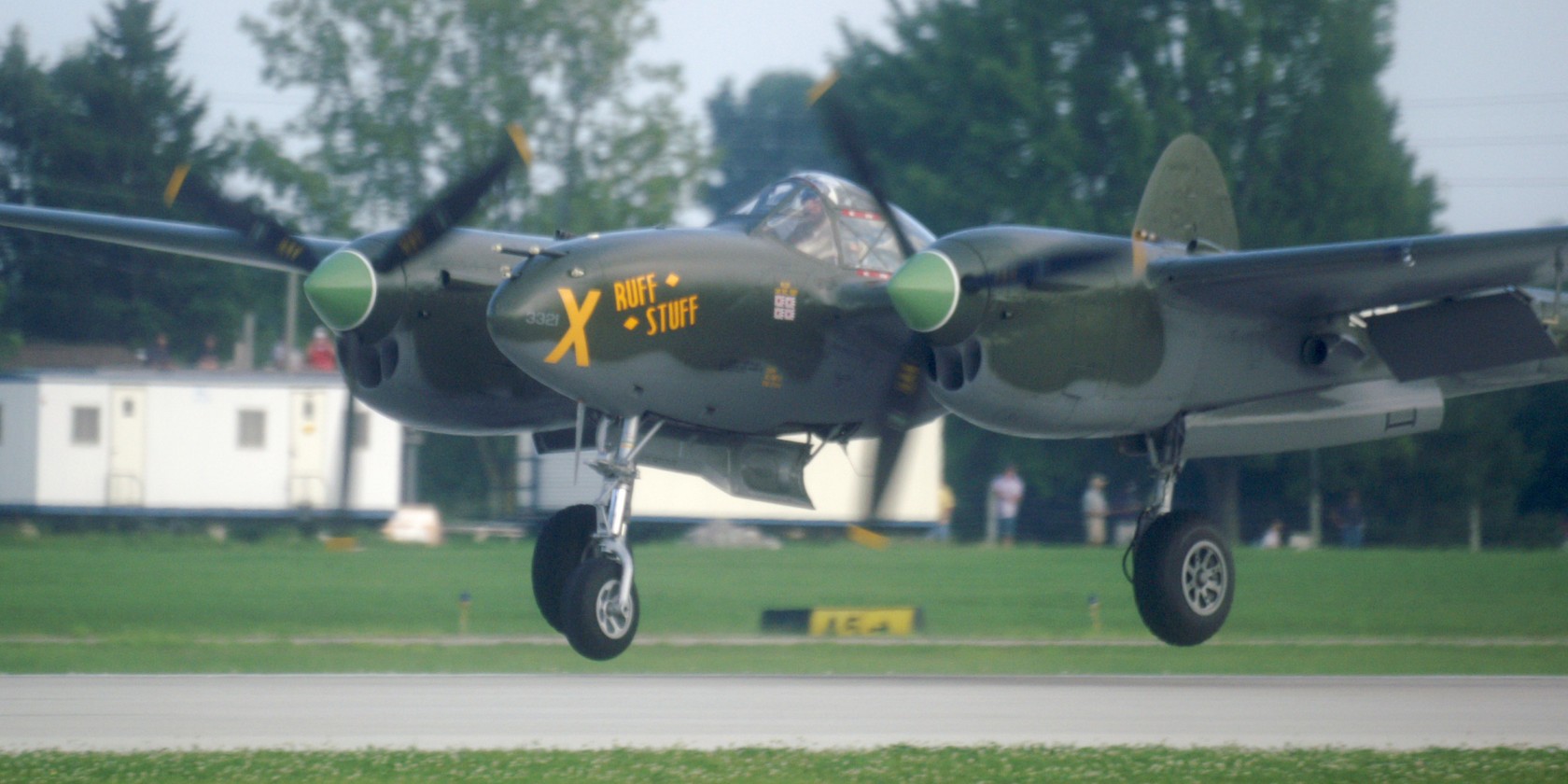 Then it was on to the RICHARD I. BONG VETERANS HISTORICAL CENTER in Superior, Wisconsin to add this nicely restored P-38L 44-53236 to this page!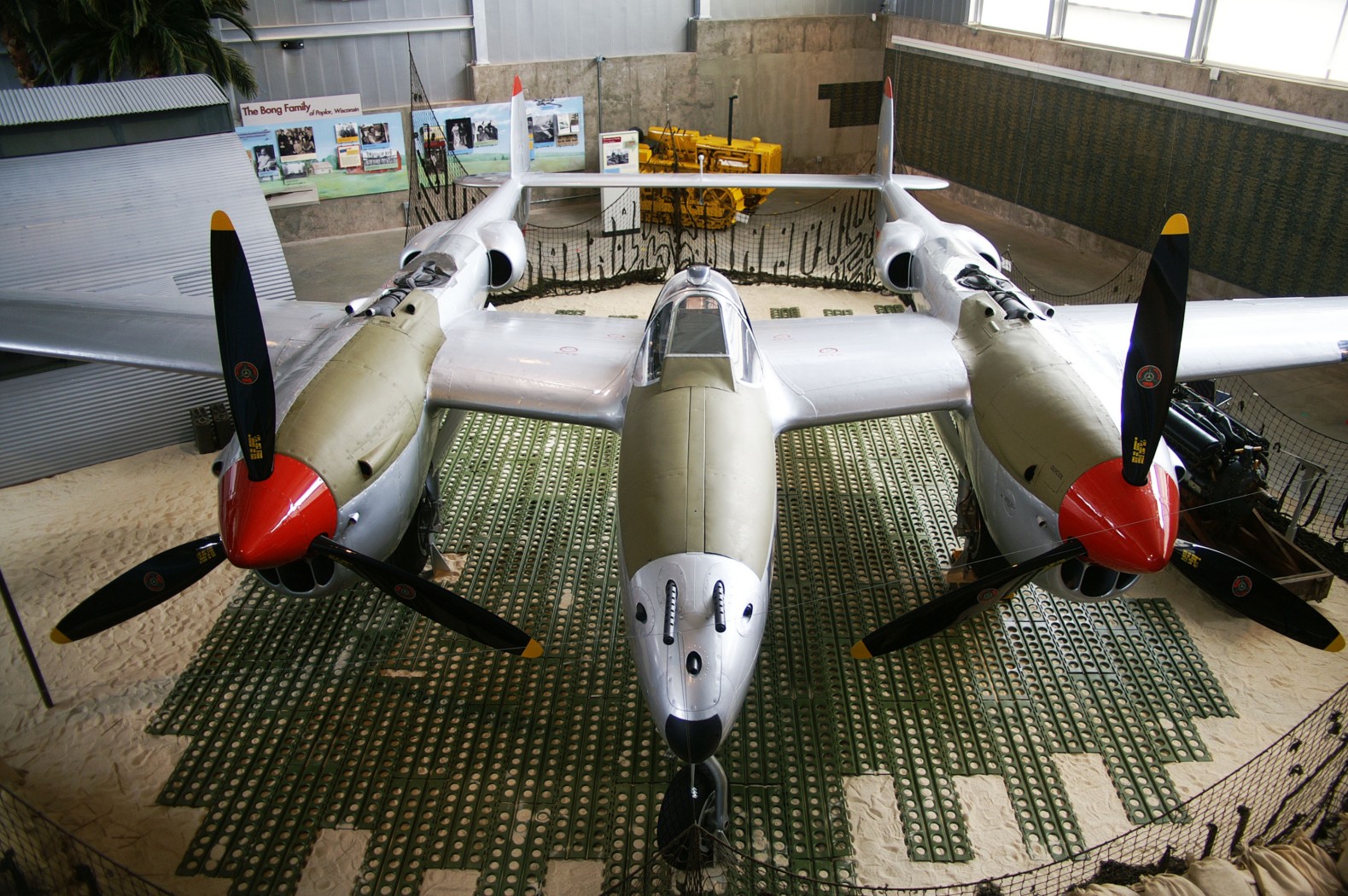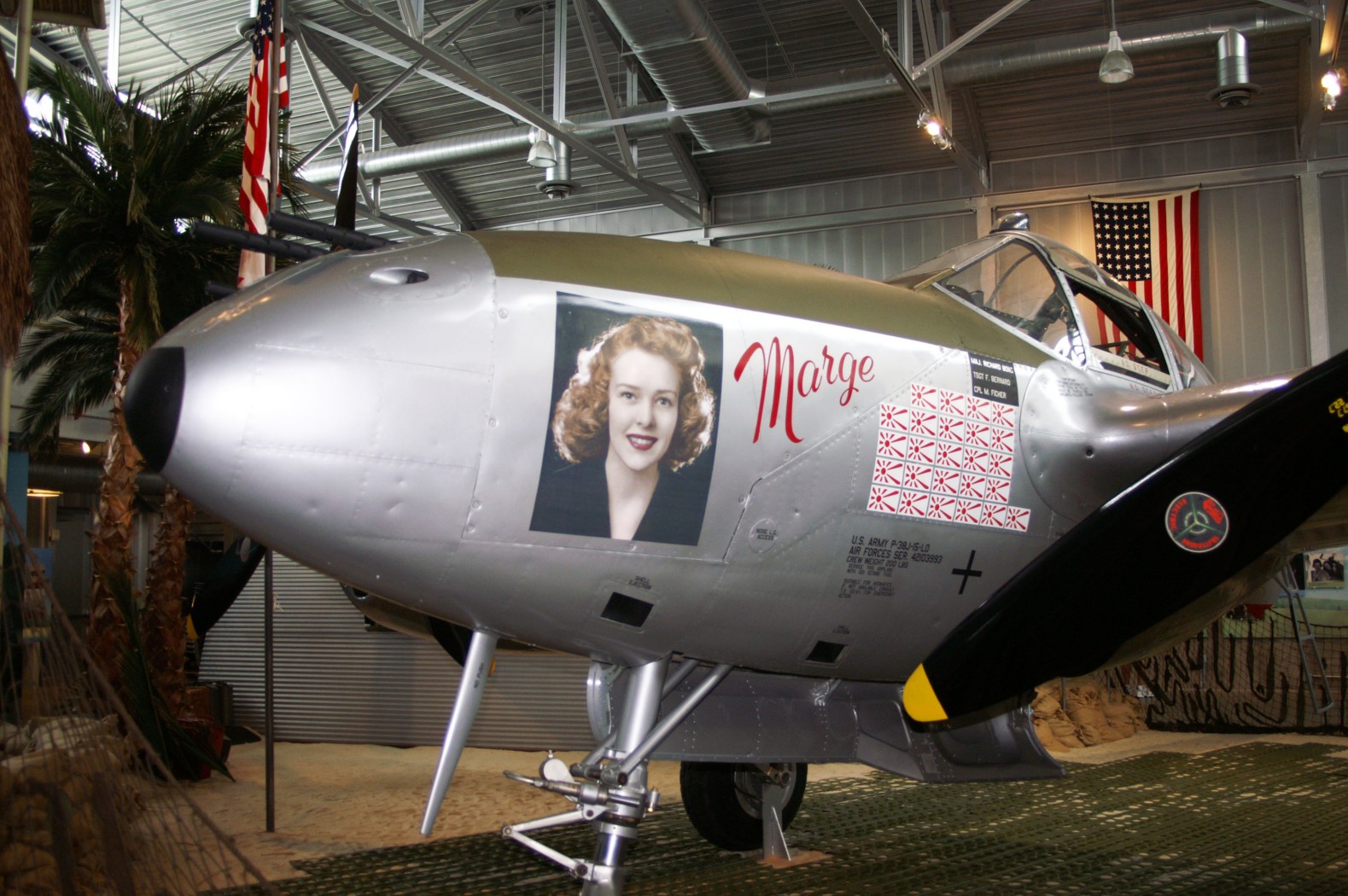 Glacier Girl at Oshkosh AirVenture 2005
By far the finest warbird on the planet!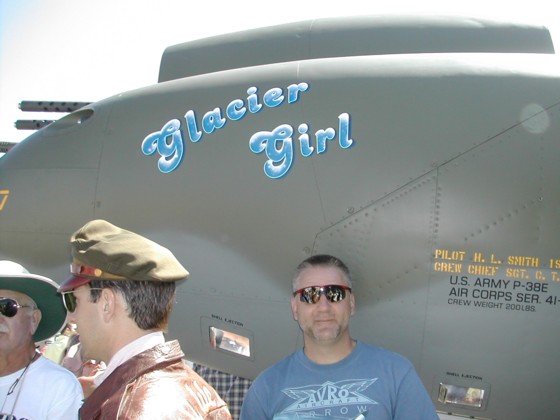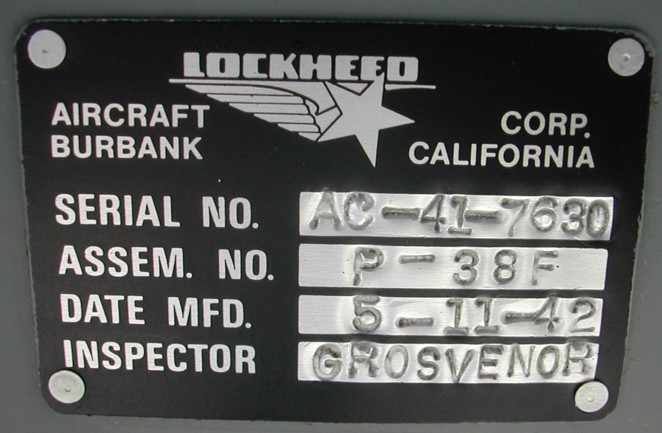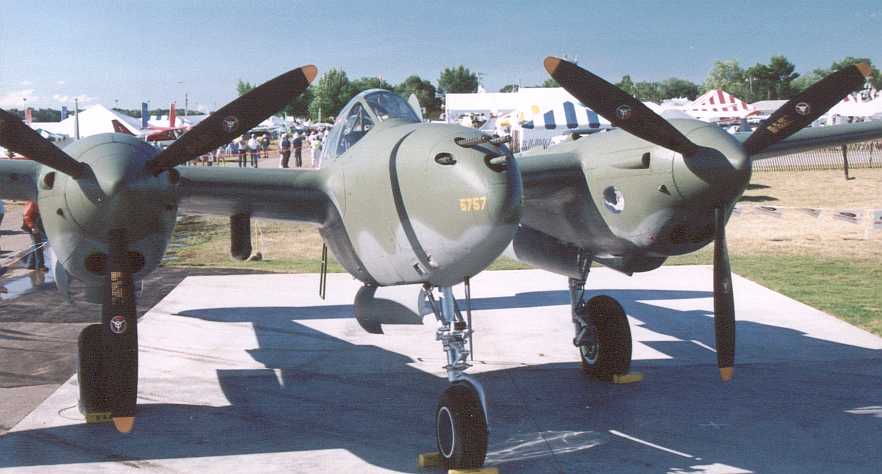 These are the guns and ammo it went to war with!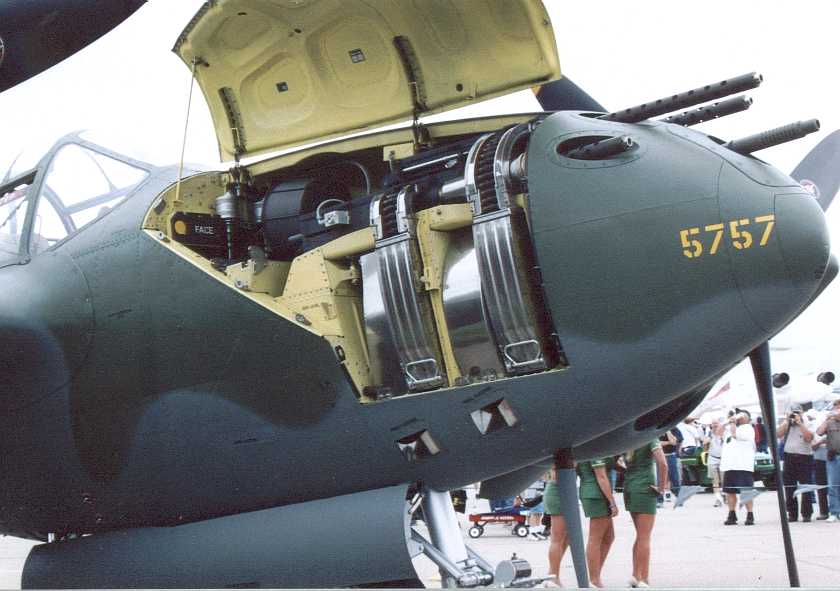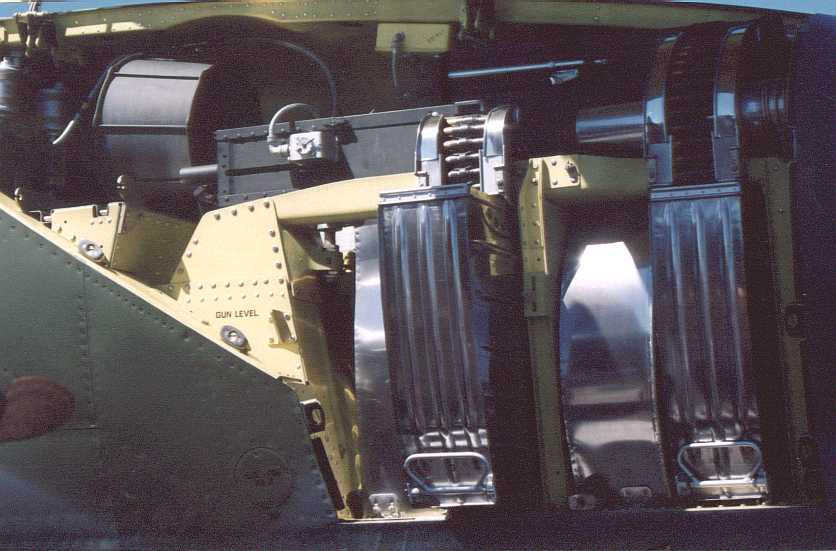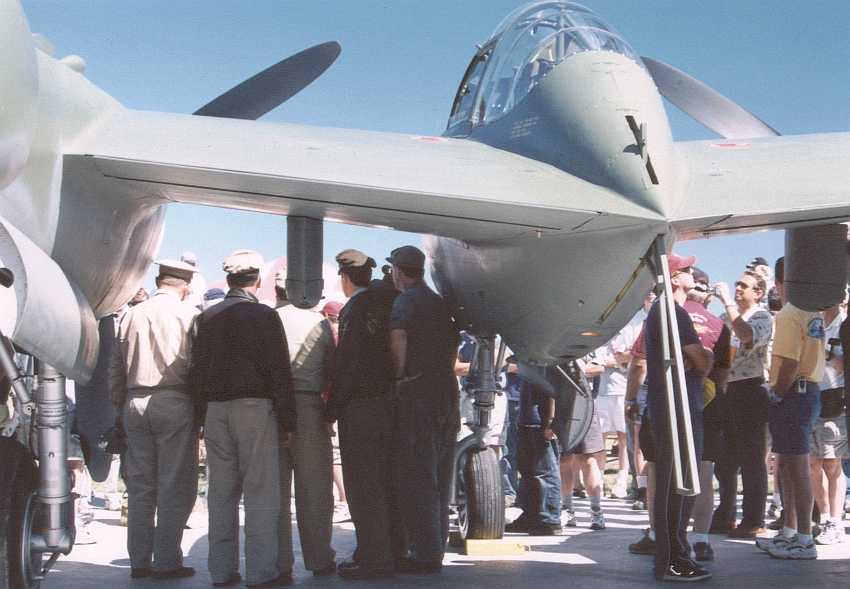 The beautifully restored P-38L-5-LO 44-53087 at the EAA museum, Oshkosh.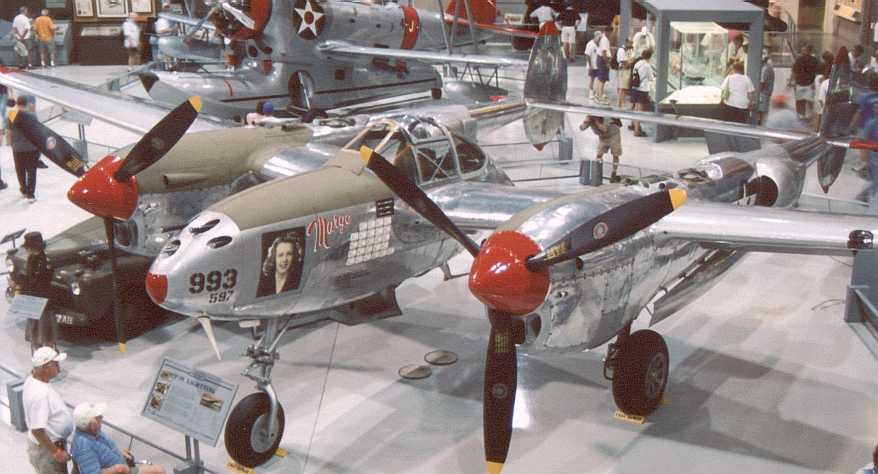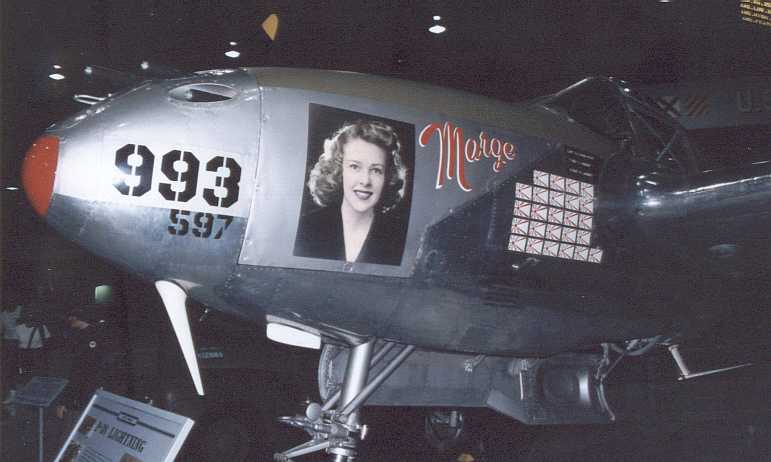 A somewhat modified P-38L-5-LO 44-27087 at the War Eagles Air Museum, Santa Teresa, NM.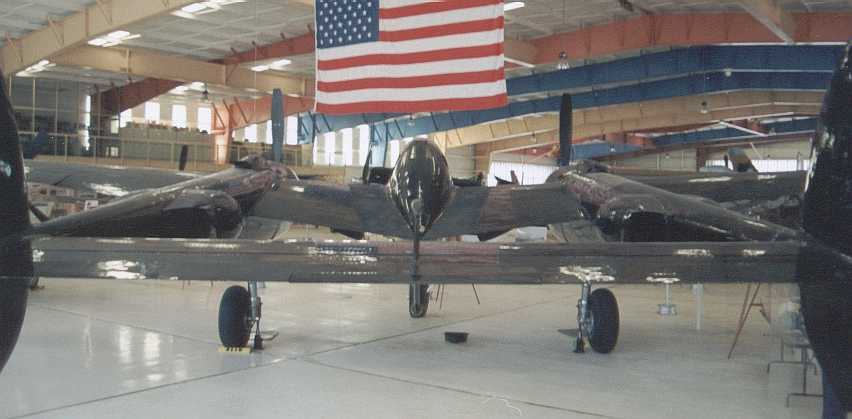 Planes of Fame's P-38J-20-LO 44-23314 when she was Joltin' Josie back in May 2002.
This was the first P-38 I saw do some real flying!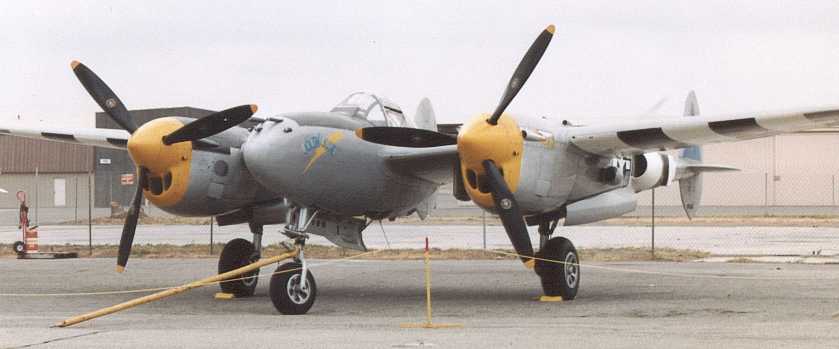 The P-38L-5 (P-38M) 44-53097 at the former Champlin Fighter Museum, Mesa, AZ, before it was acquired by Seattle's Museum of Flight.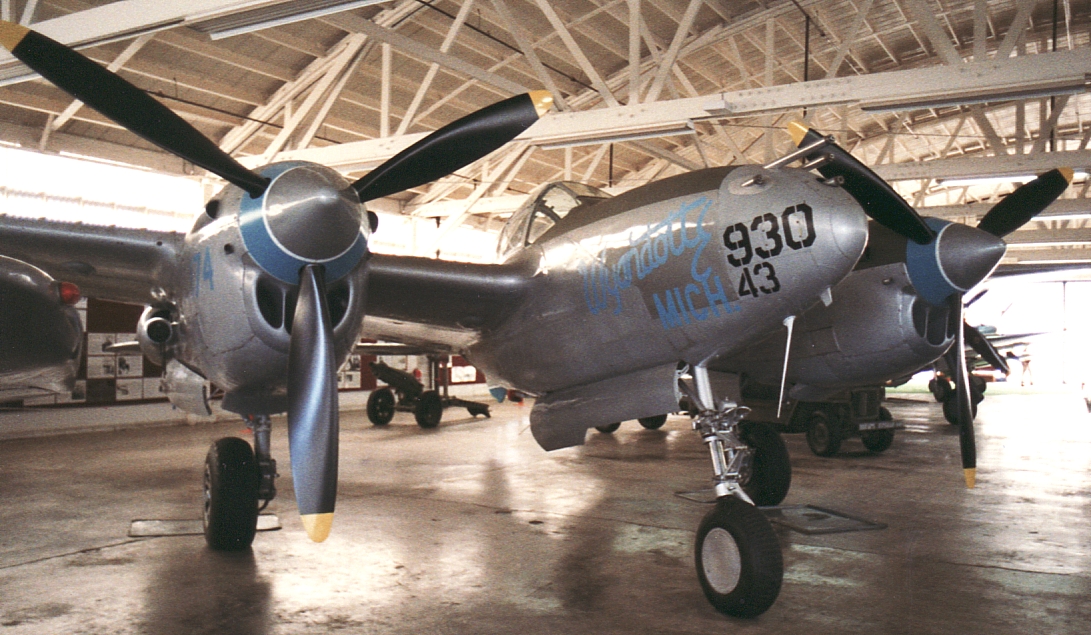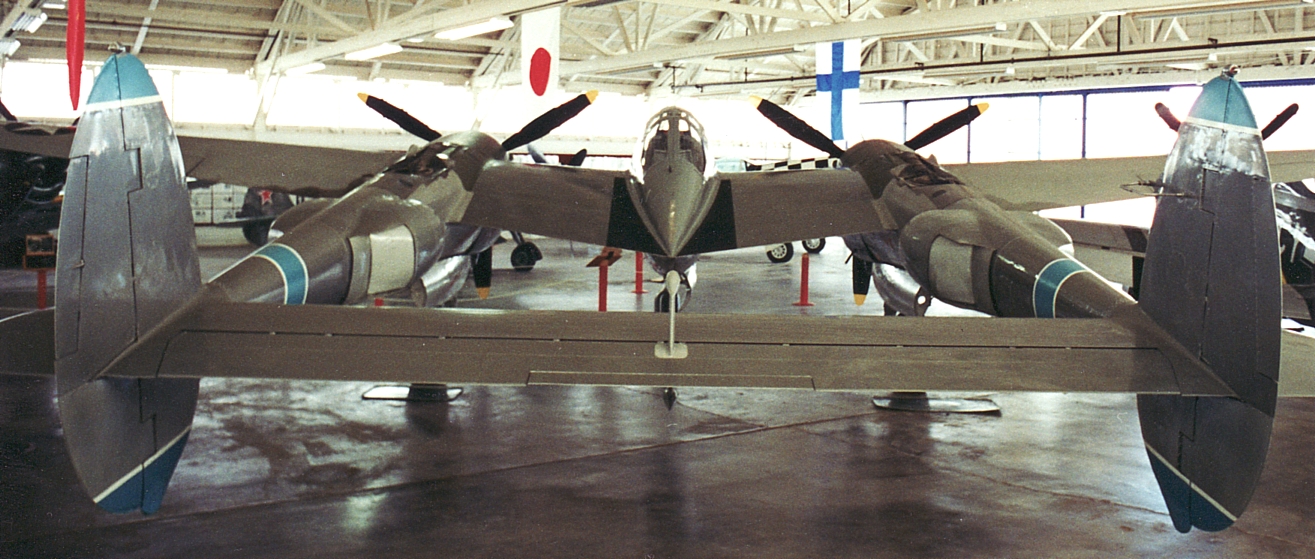 P-38L-5 (F-5G) 44-27231 at Sikorsky Memorial Airport, Stratford, CT in 1997. After 20 years of attending air shows, this was the first one I laid eyes on, but it did not fly due to hydraulic leak in front landing gear. Had the same problem again at Brainard Airport, Hartford a few weeks later. After that disappointment, I resolved to seek them out as they never come up to the northeast. I believe this plane at the time belonged to David Talichet, it is now Ruff Stuff, shown in the pix from Oshkosh AirVenture in 2009. Ruff Stuff has working turbosuperchargers!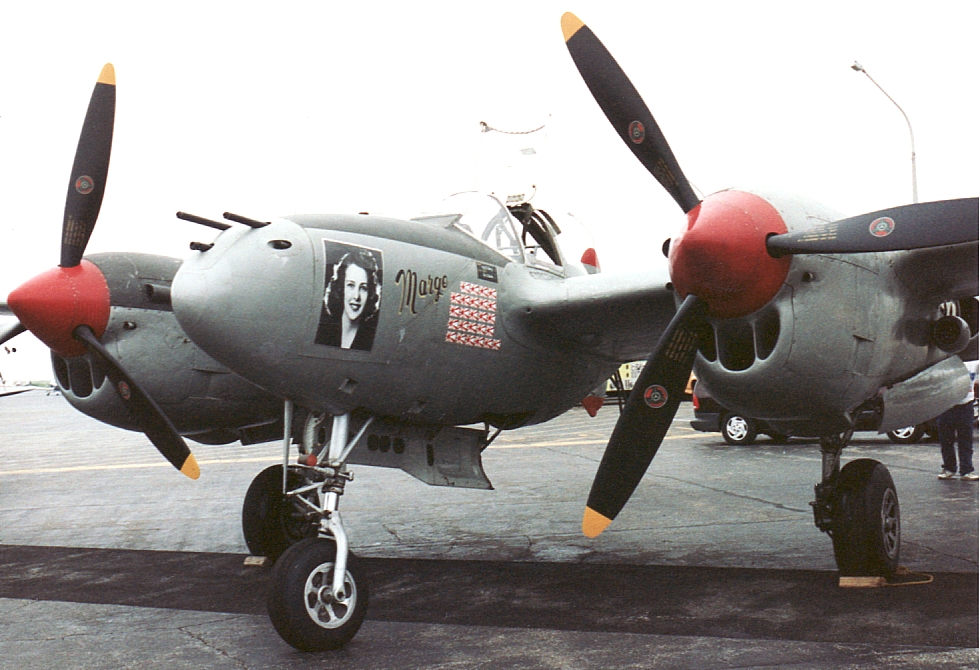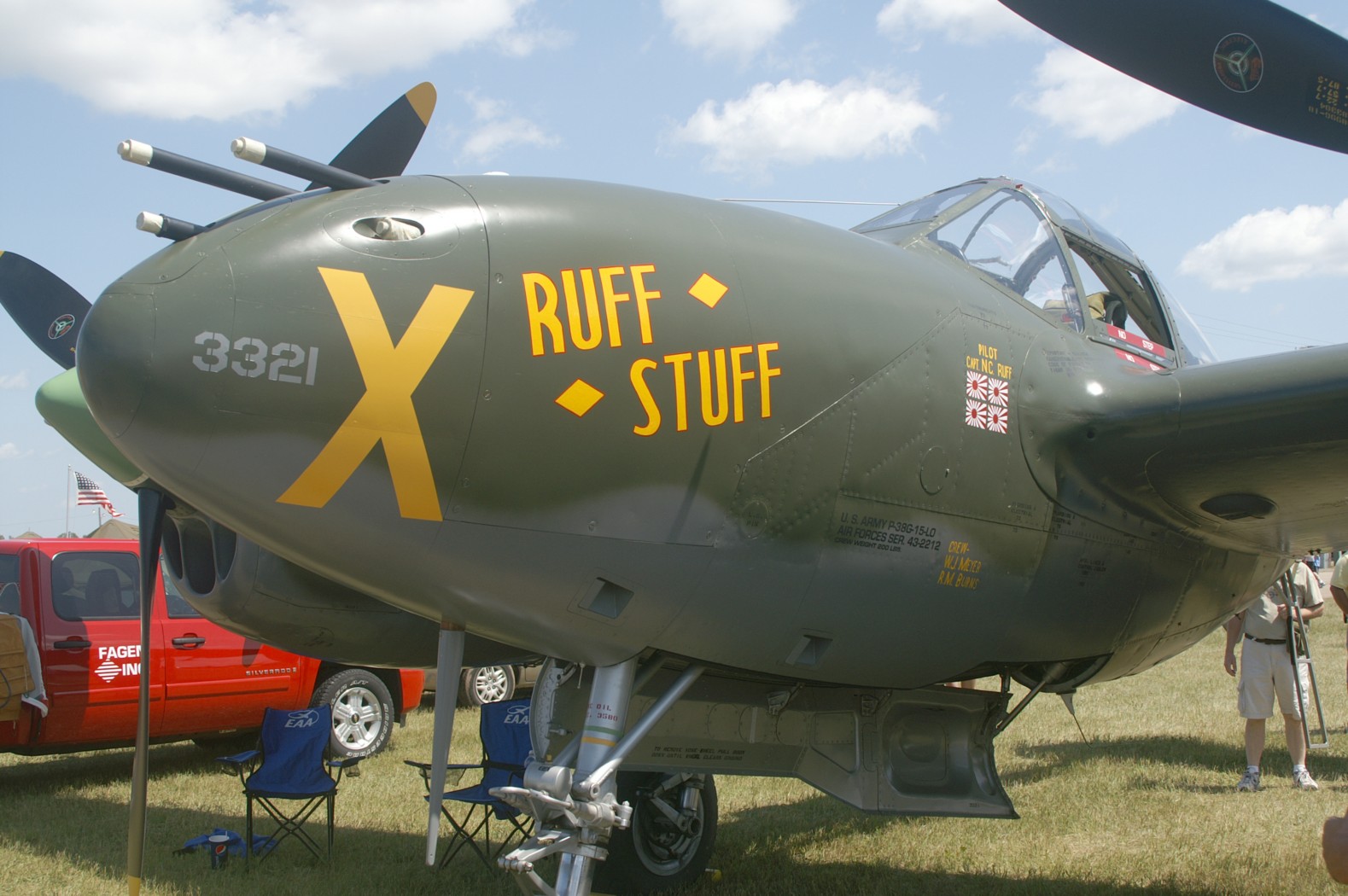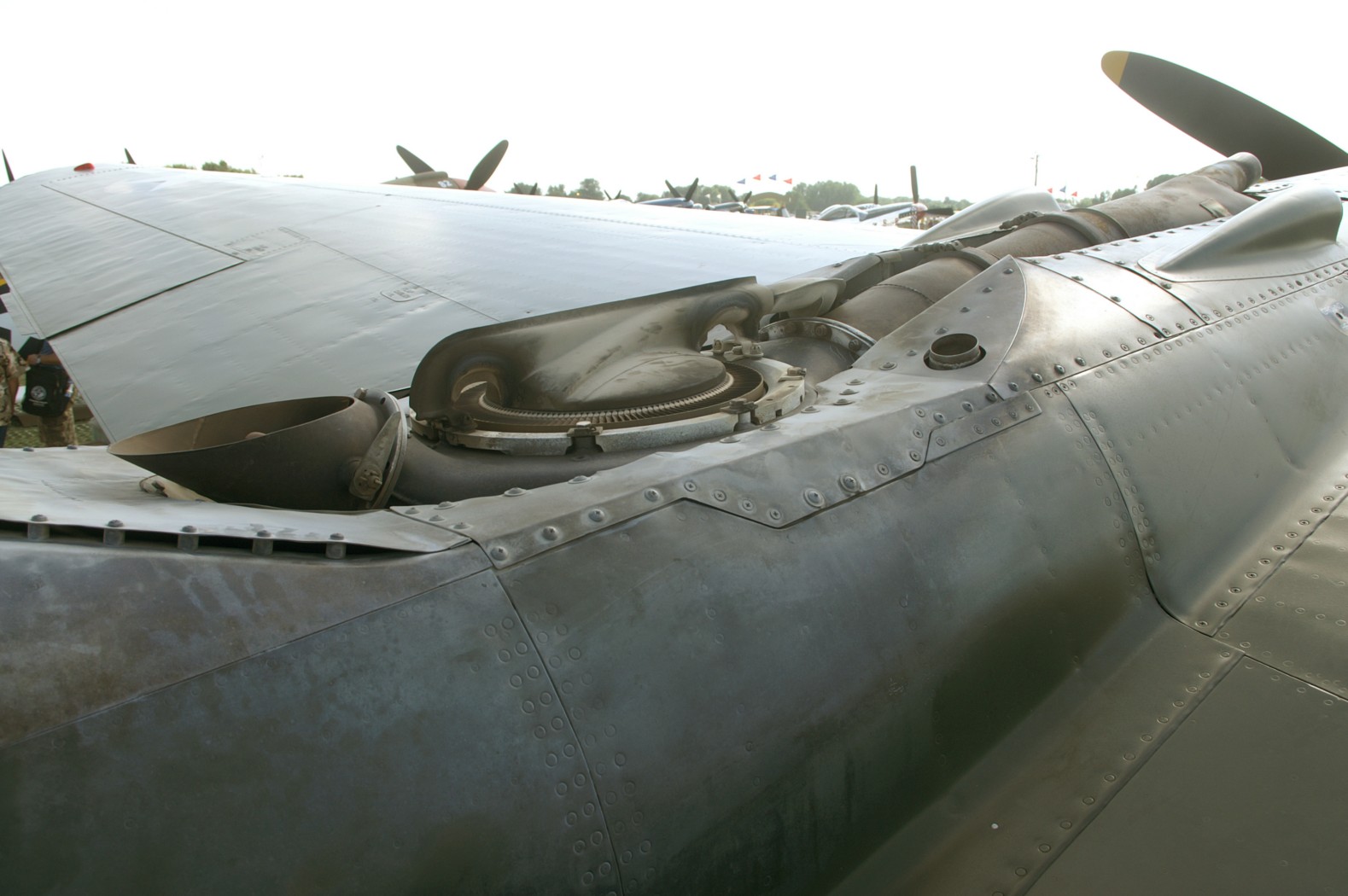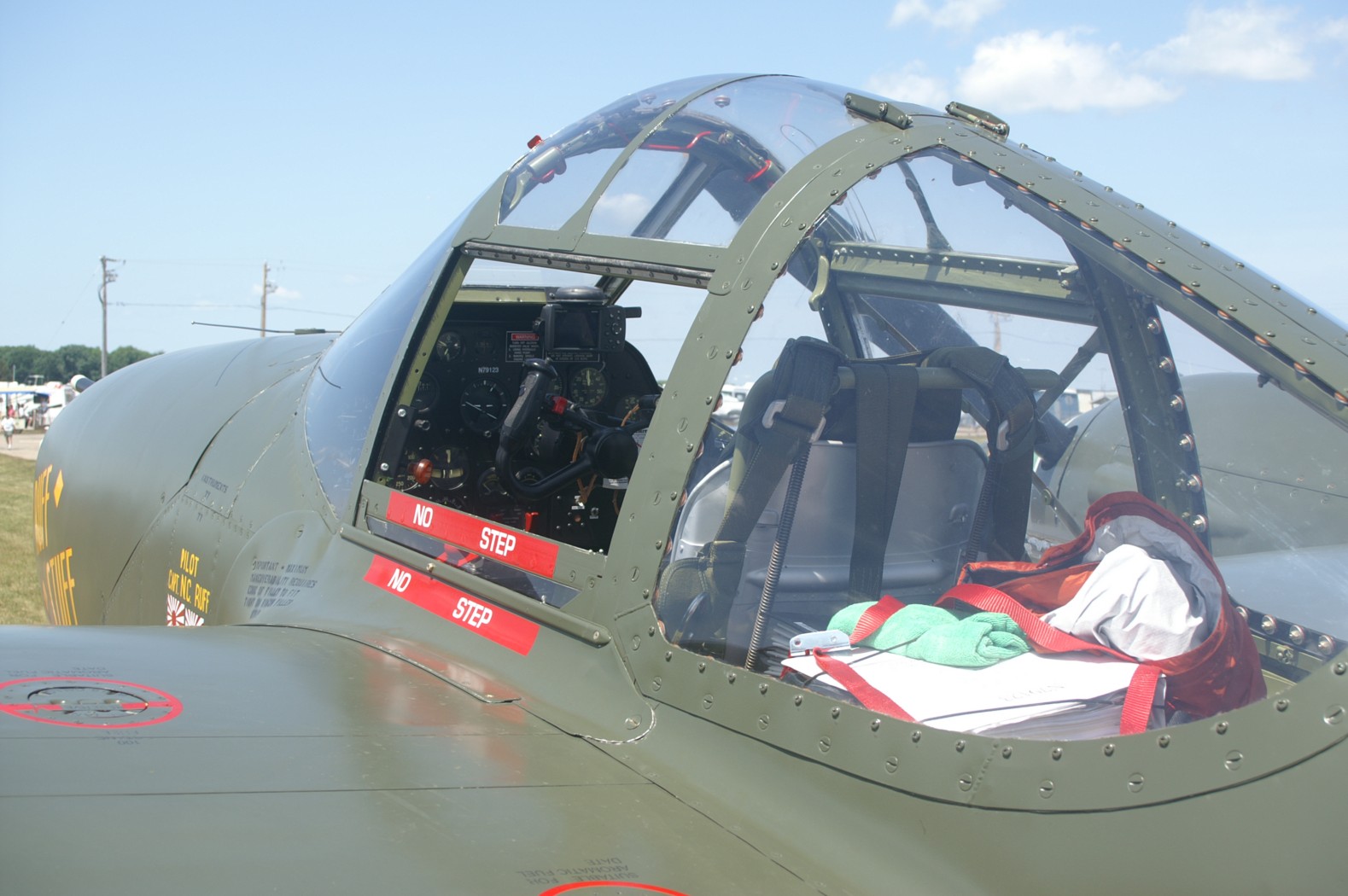 Basically stock (sans 20mm cannon) P-38J-10 42-67762 at the National Air & Space Museum Udvar-Hazy annex at Dulles airport. I don't think this plane's been touched since the day it was put in storage. I sure hope they restore her to a condition more befitting her surroundings and company. Dick Bong flew this plane once when it was at Wright Field. The elevated walkway makes these "aerial" views possible and is the best way to photograph a P-38.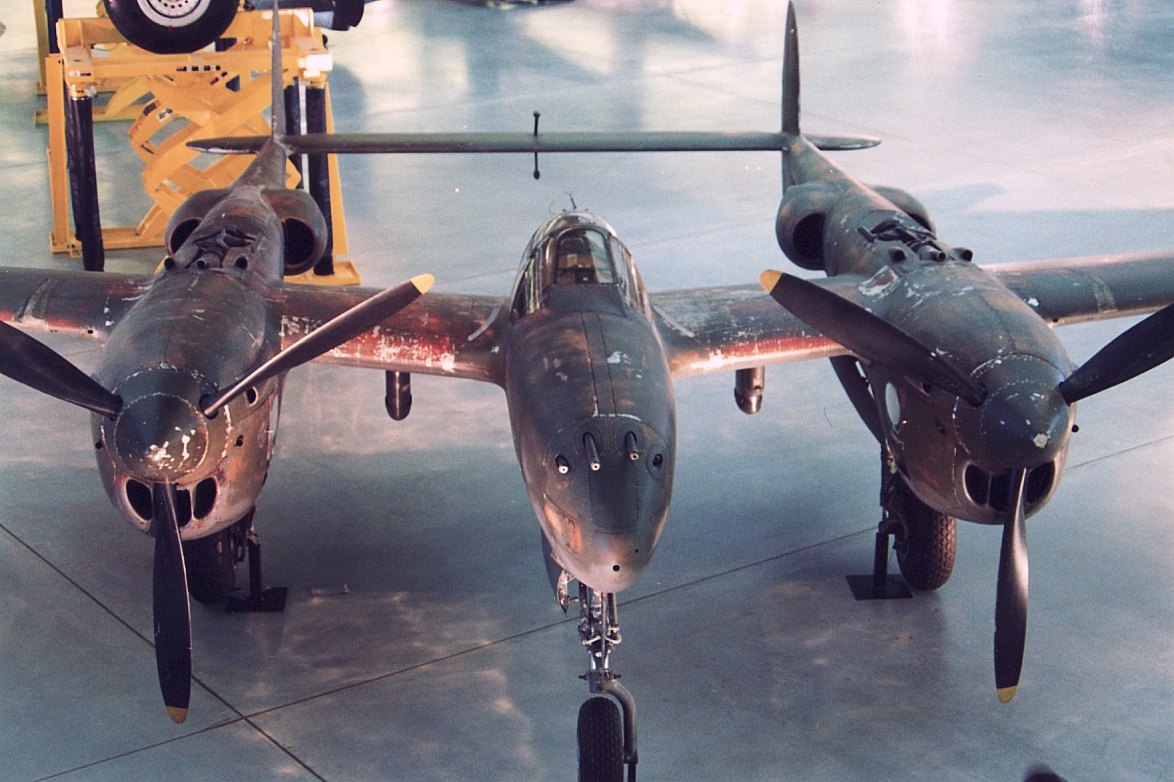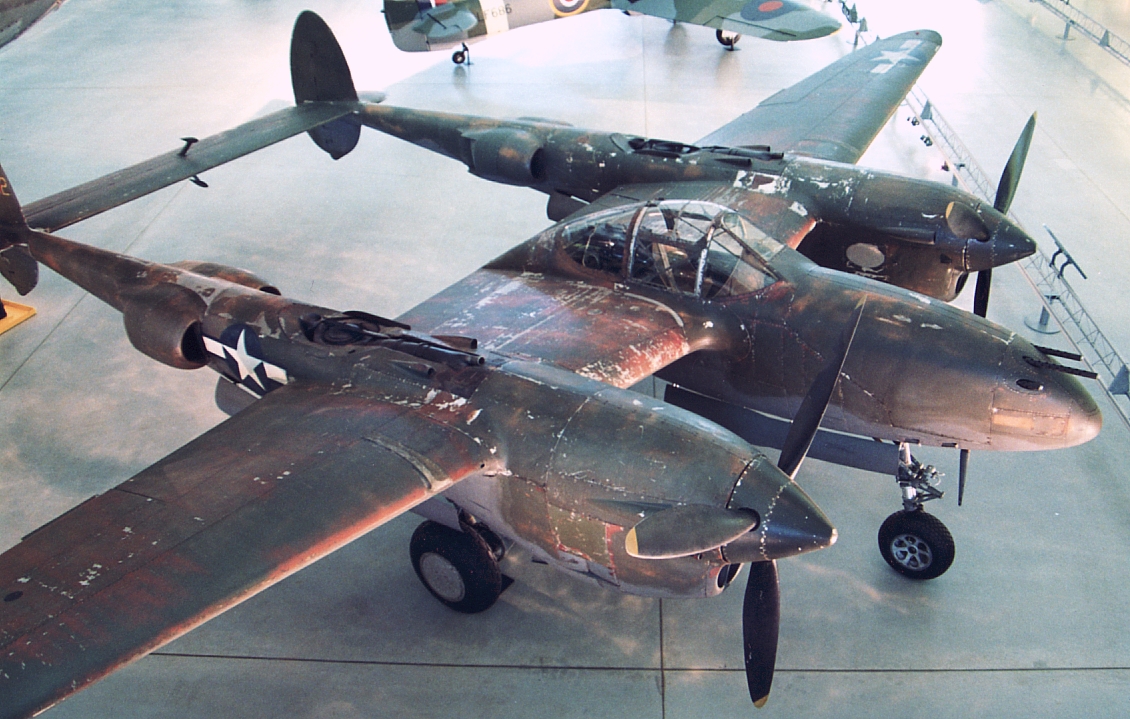 Two photos of P-38L-5 44-53232 at the National Museum of the U. S. Air Force. Low lighting and cramped quarters made for difficult photography.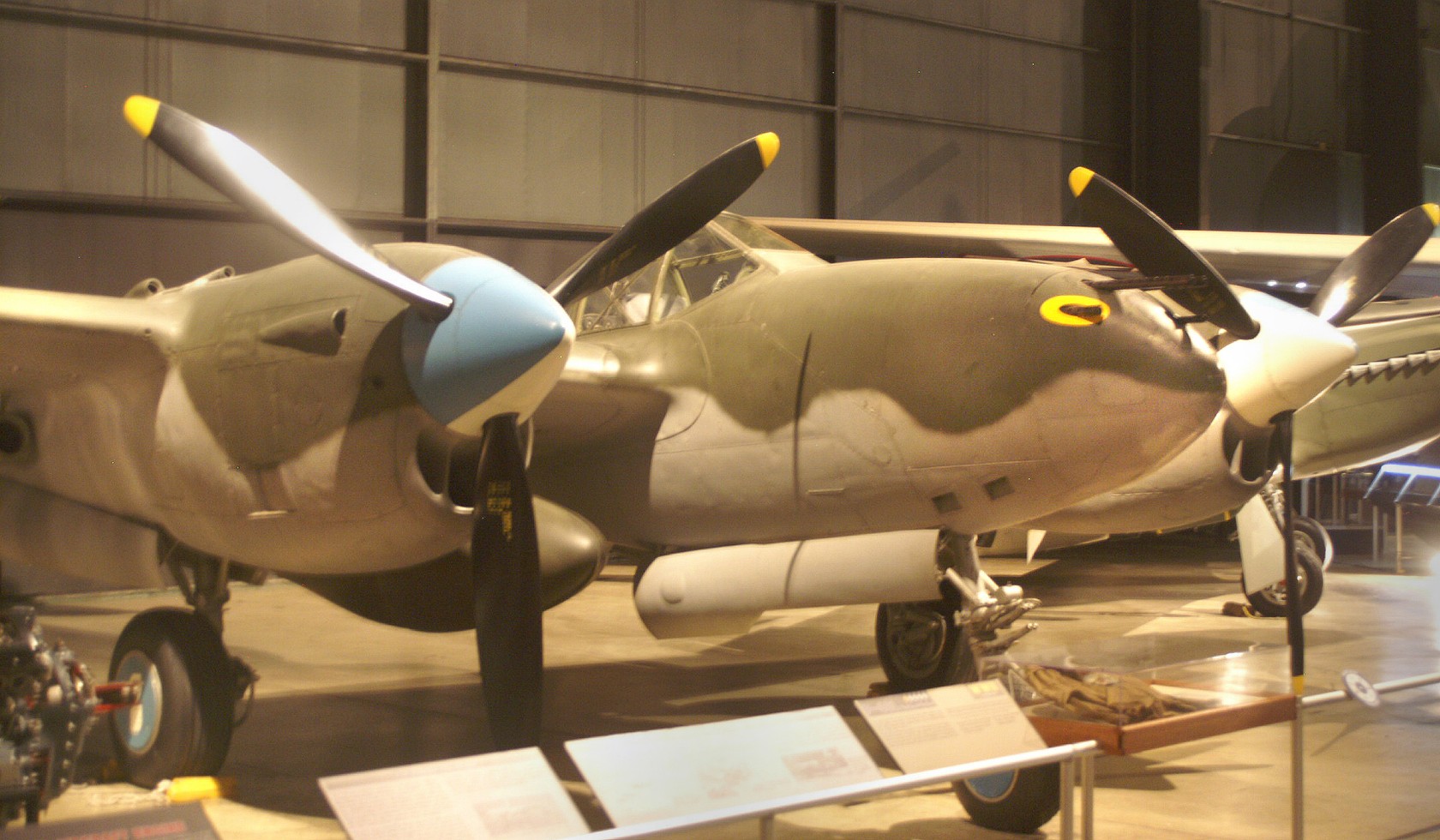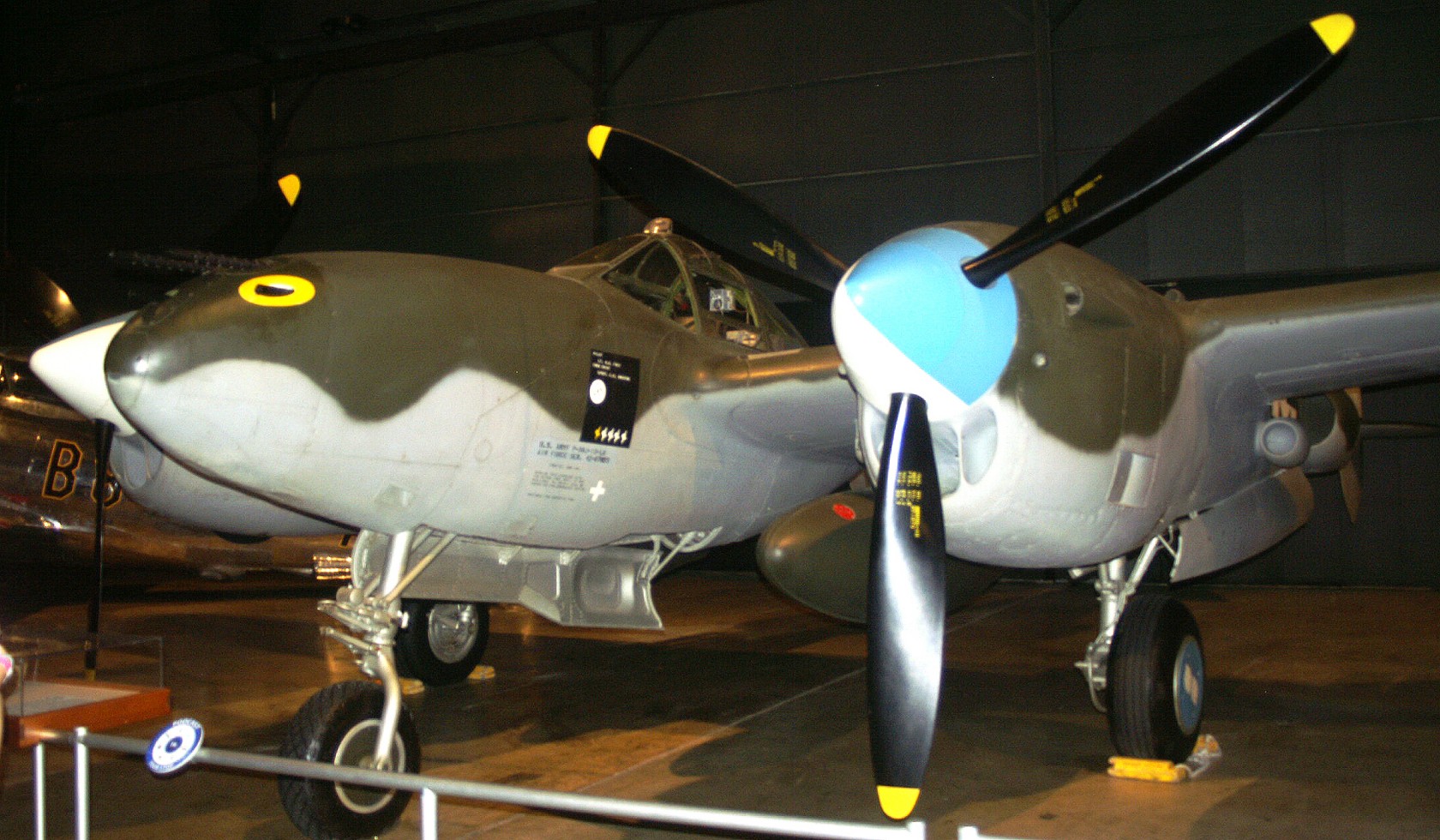 Several views of the fine P-38L (F-5G) 44-27083 (also reported as 44-53018) at the Tillamook Air Museum in Oregon. There is plenty of room in the giant blimp hanger (an amazing structure!) to walk around it and get good photos, although the lighting can be dark on cloudy, rainy days like this one.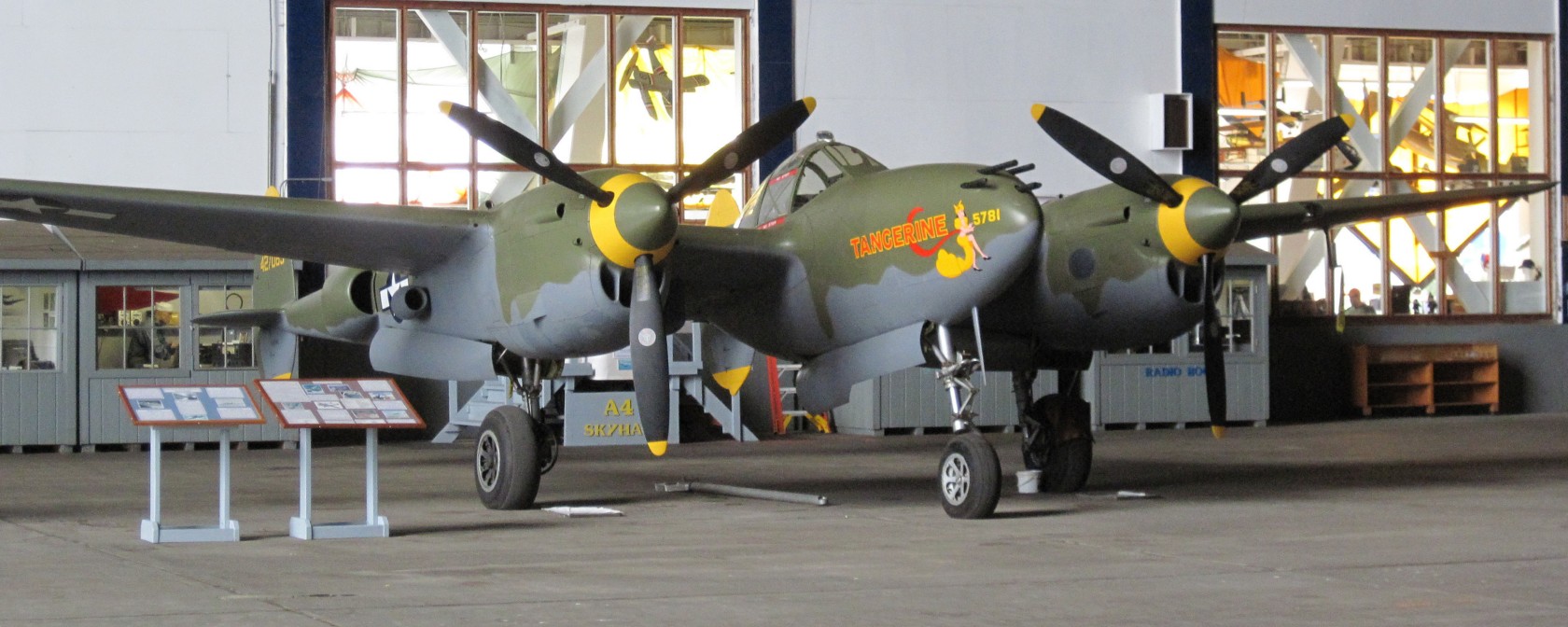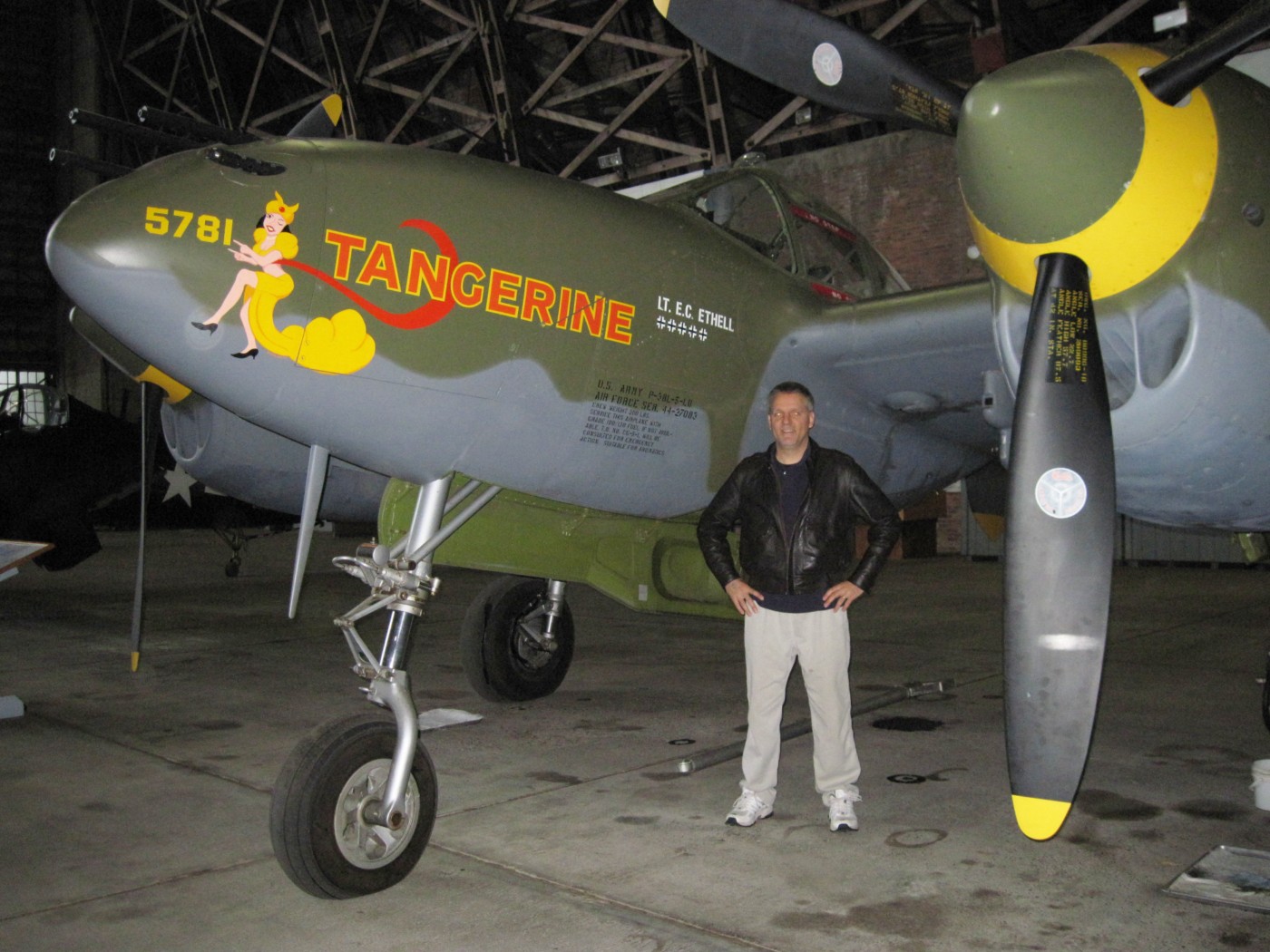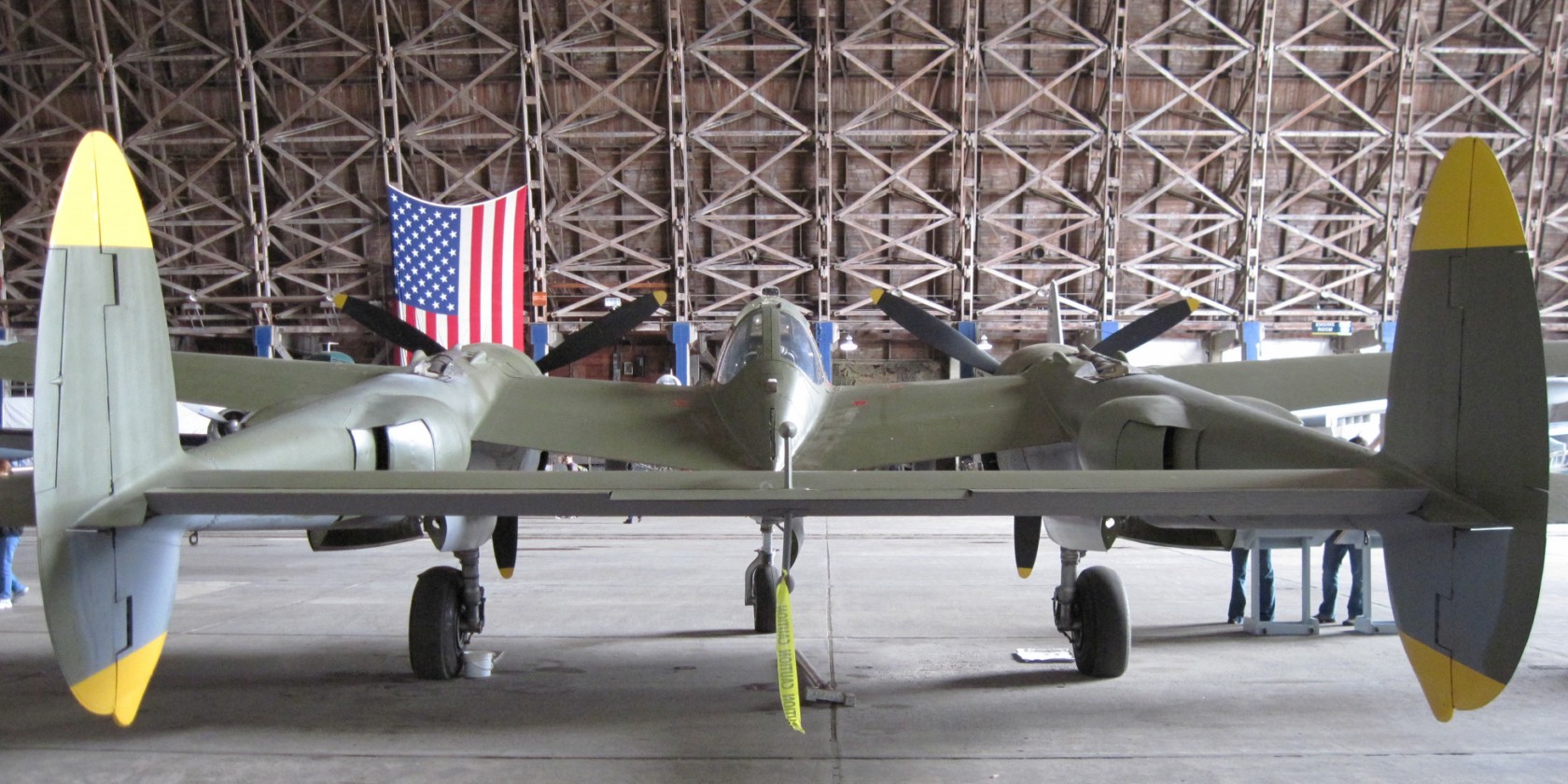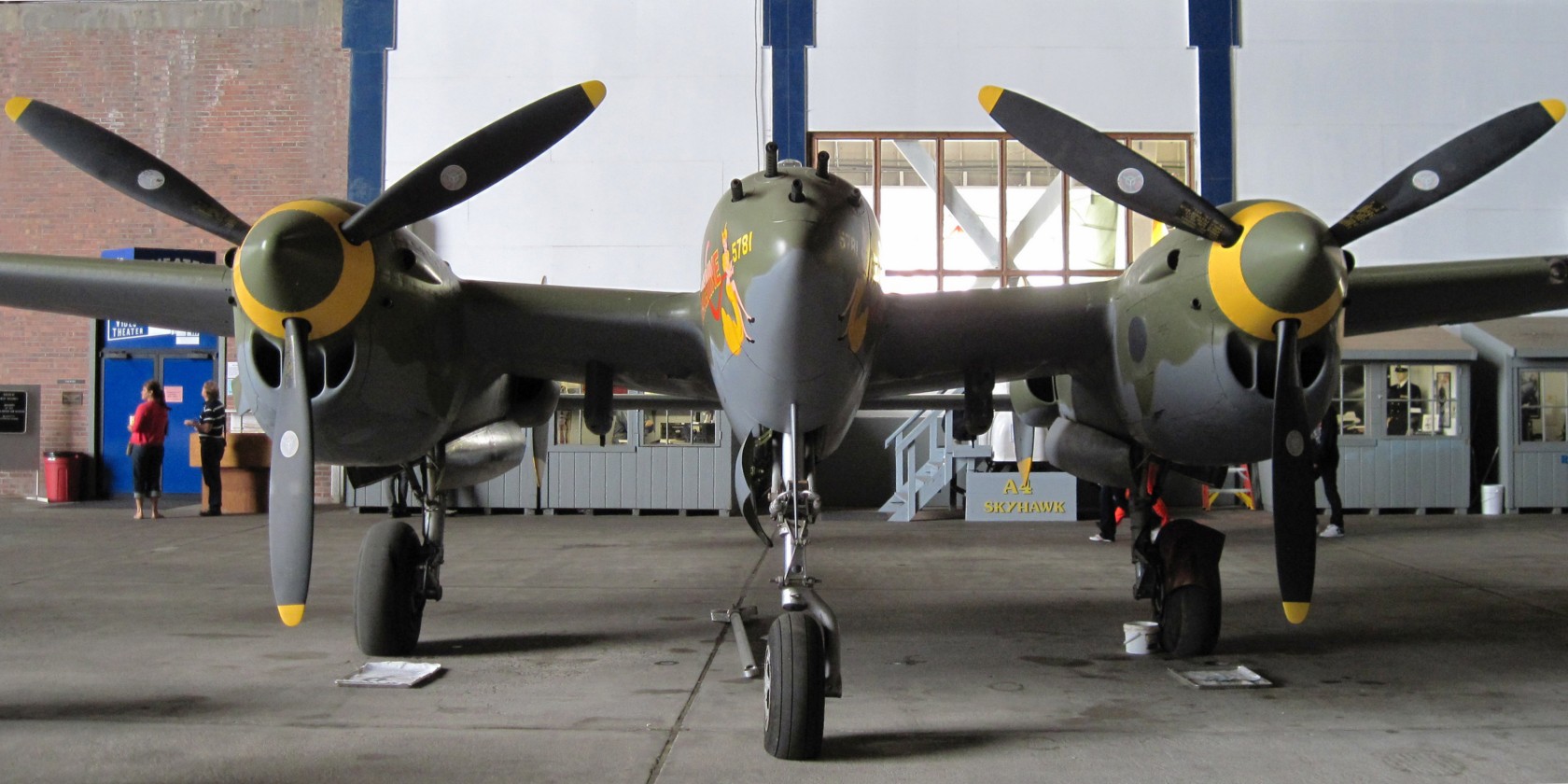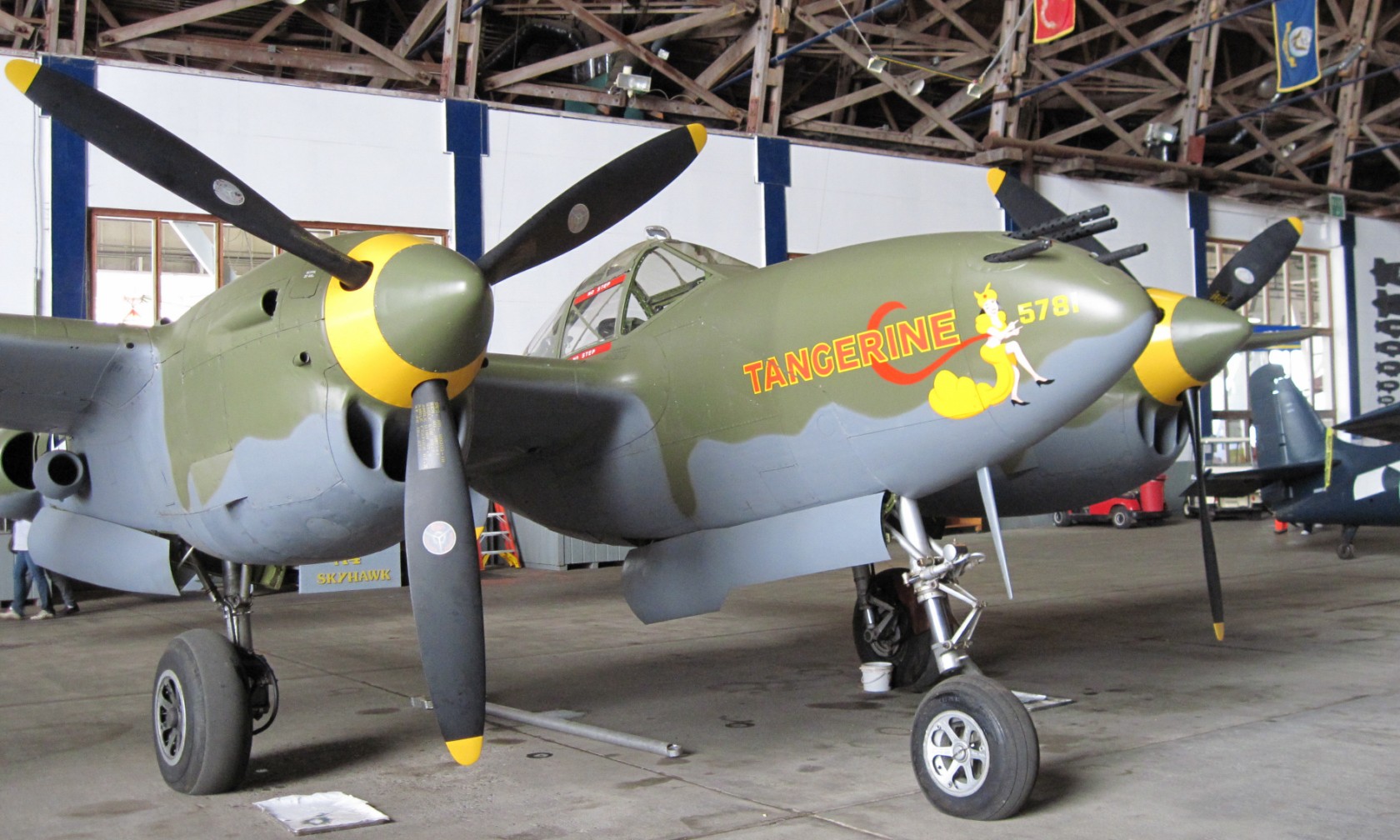 It's not fair that Oregon has two P-38s while they are so rare out east. But it gave me a good excuse to go there on vacation! Here is P-38L-5 (F-5G) 44-53186 at the Evergreen Aviation Museum in McMinnville, Oregon painted in the colors of the great 5th Air Force ace and Oregon native Col. Gerald R. Johnson. You might notice the tail of a rather large airplane also at this museum.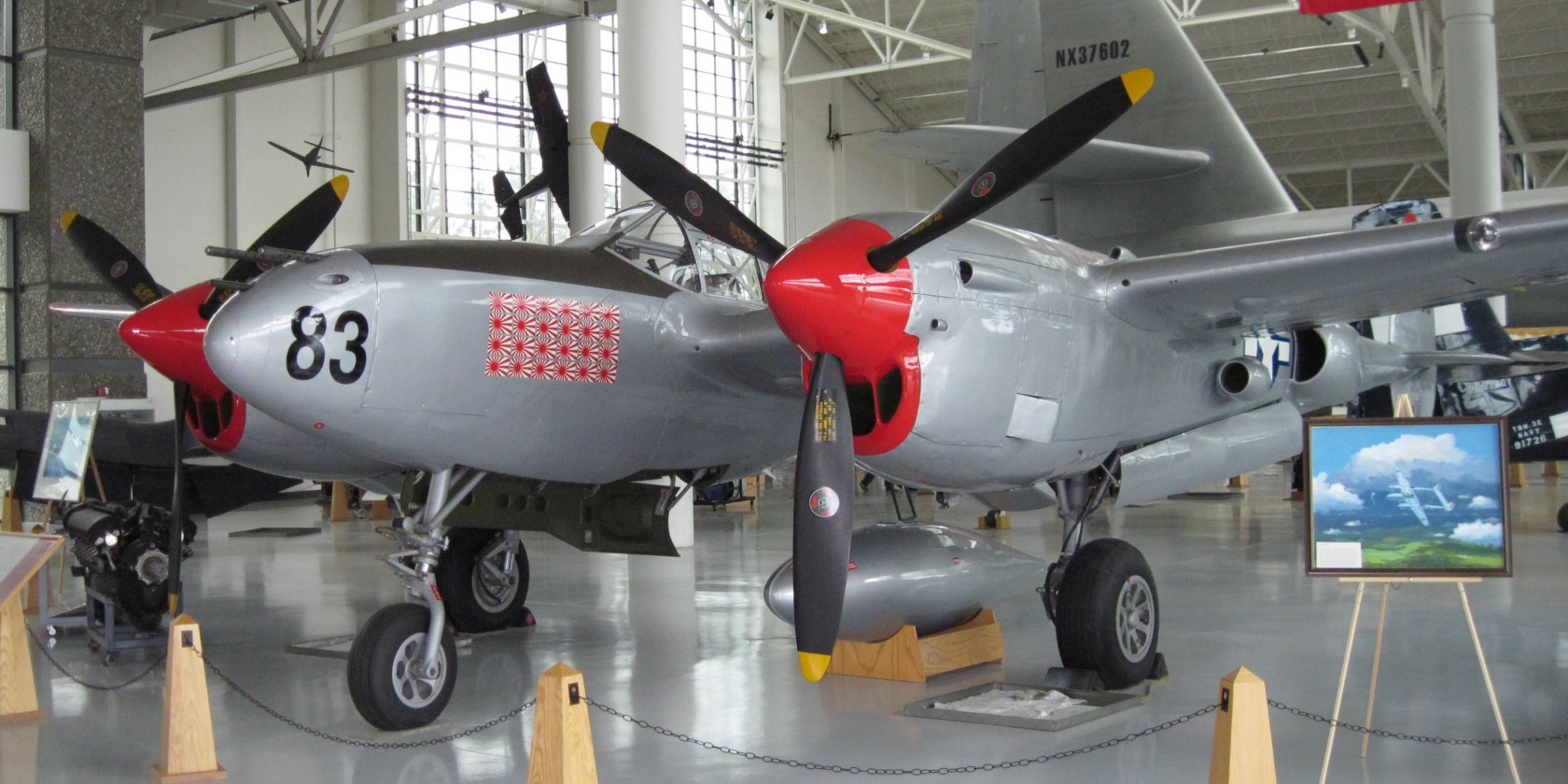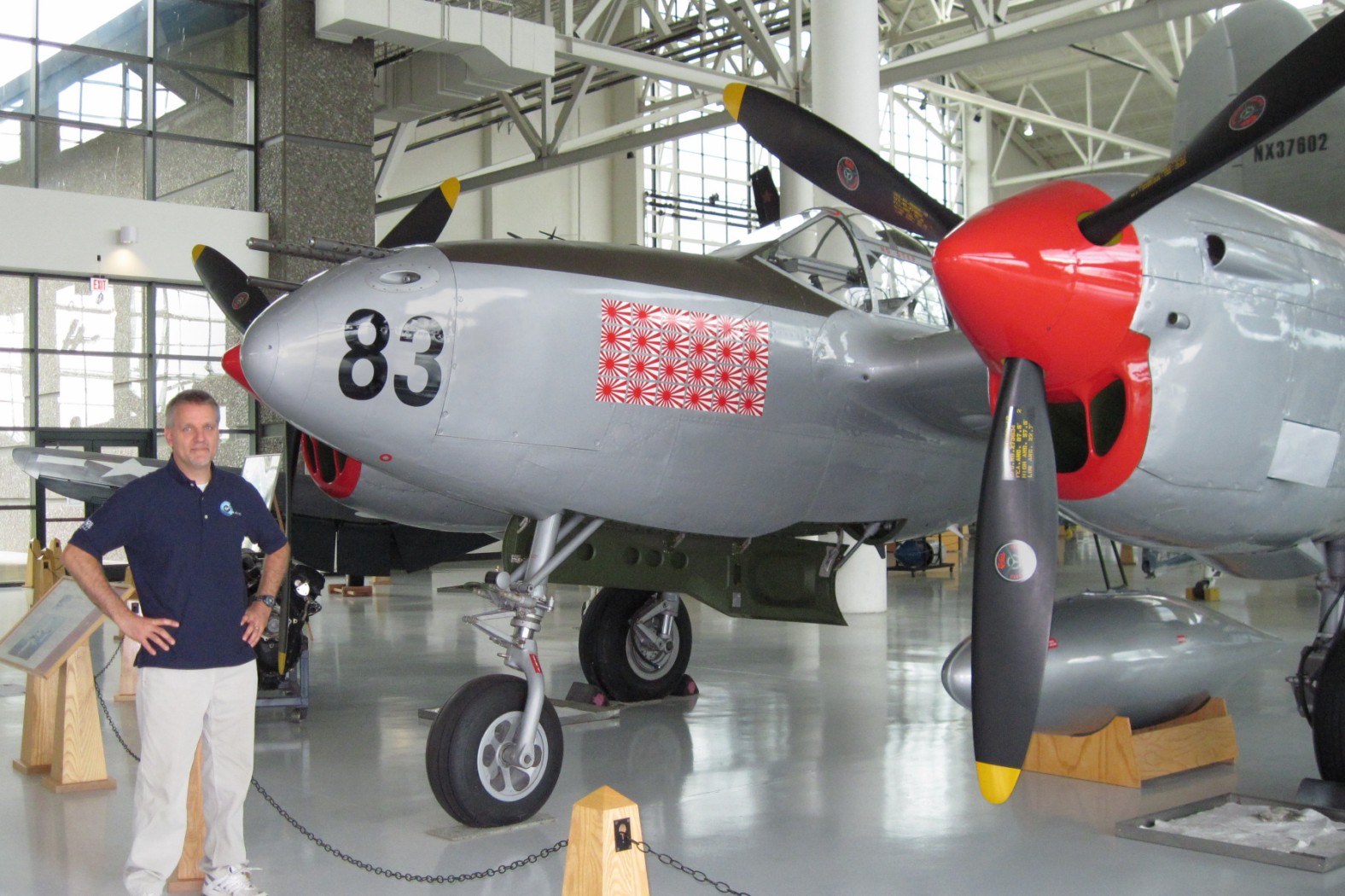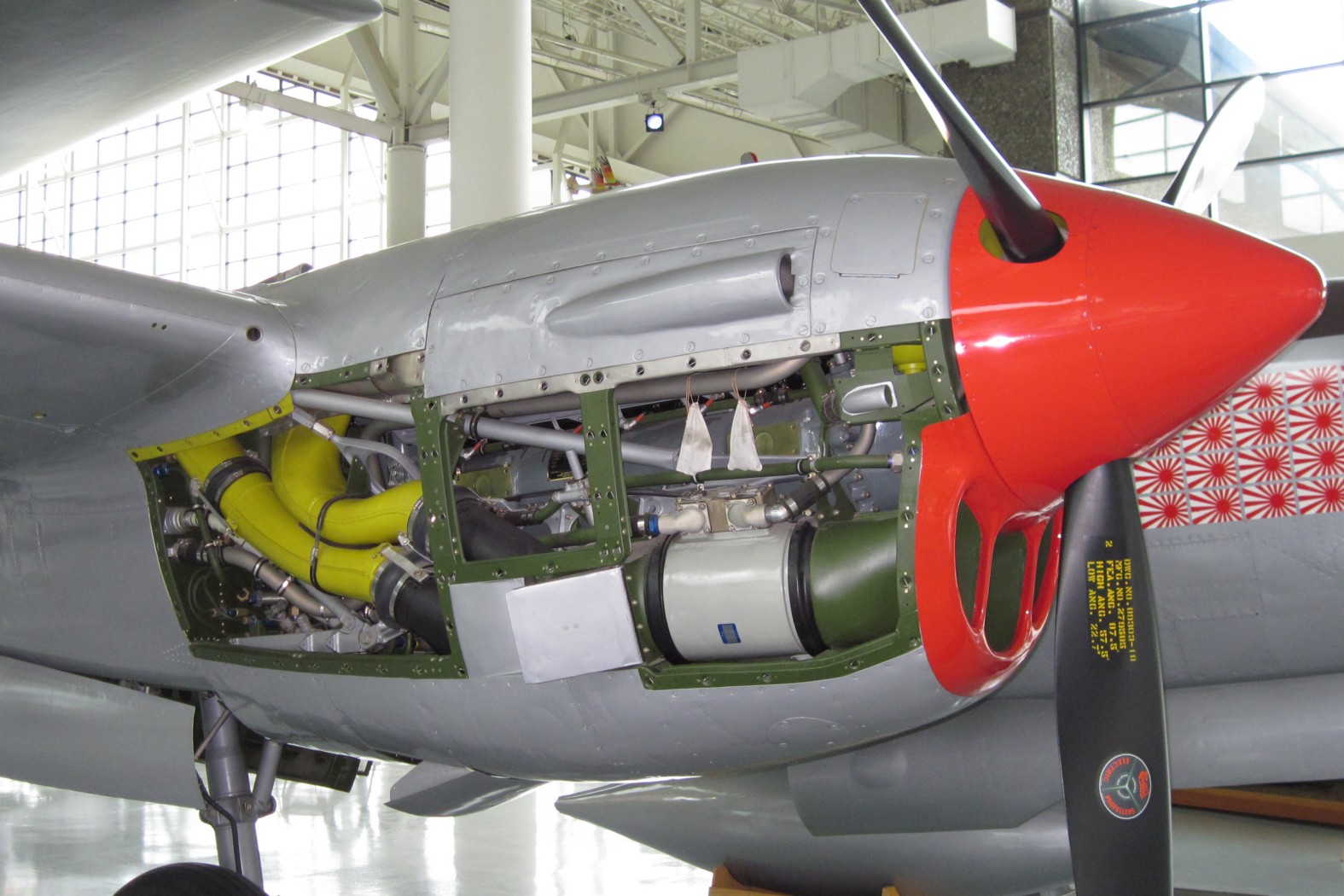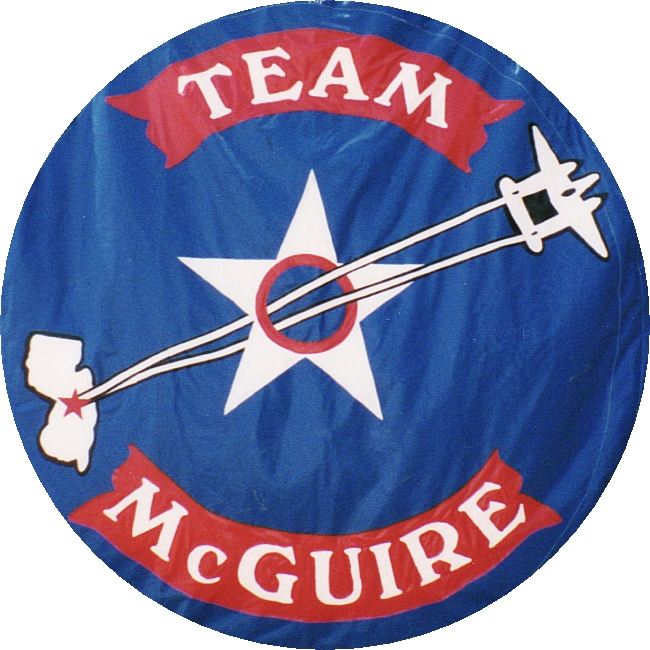 And the hunt continues.....