Highlights of Oshkosh AirVenture 2010
(other than P-38 photos, see Fritz's P-38 page for those!)
photos copyright 2010 by Fritz and Sheila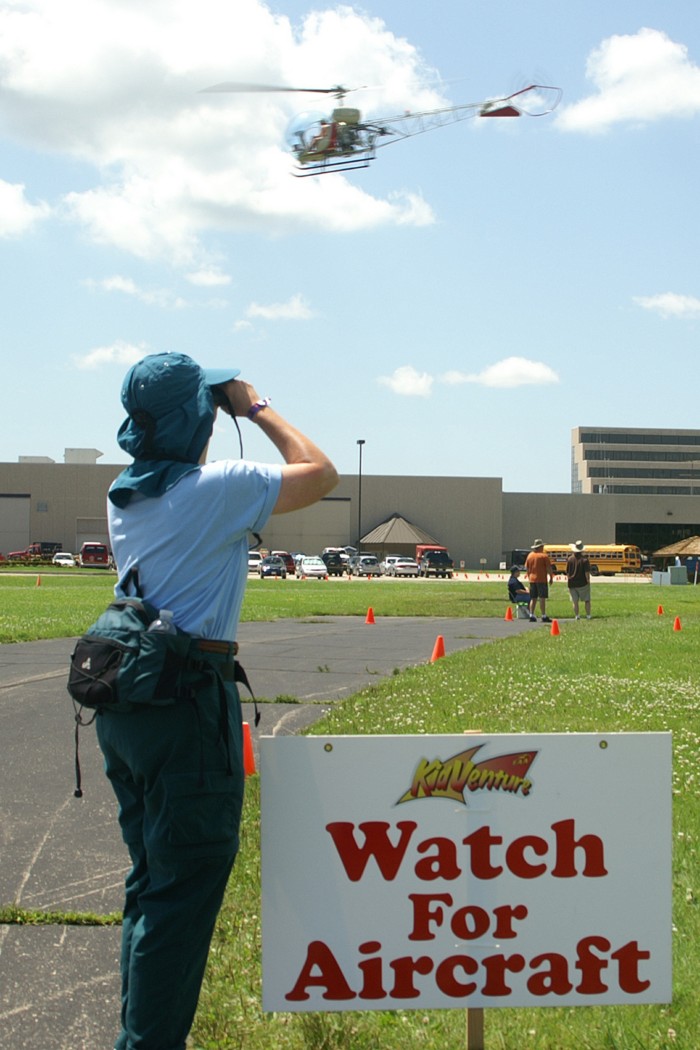 Hell, that's why we came here!
There was much to see and do and this page is just a very biased sample.
During the week there are plenty of arrivals and parked planes to see, many rare or one-of-a-kind, before the afternoon air shows start. I happened to be on one of the elevated platforms when the Berlin Airlift C-54 (military version of the Douglas DC-4) flew in and taxis to a place of honor on Aeroshell Square. This type of plane was the major workhorse of that historic effort. Don't think there are many others now flying besides this one. Notice all the planes lined up along the relatively dry grown by the elevated taxiways - this was temporary parking due to the very soft grounds from record-setting July rain in the area. Some tires look pretty well sunk in where they are anyway.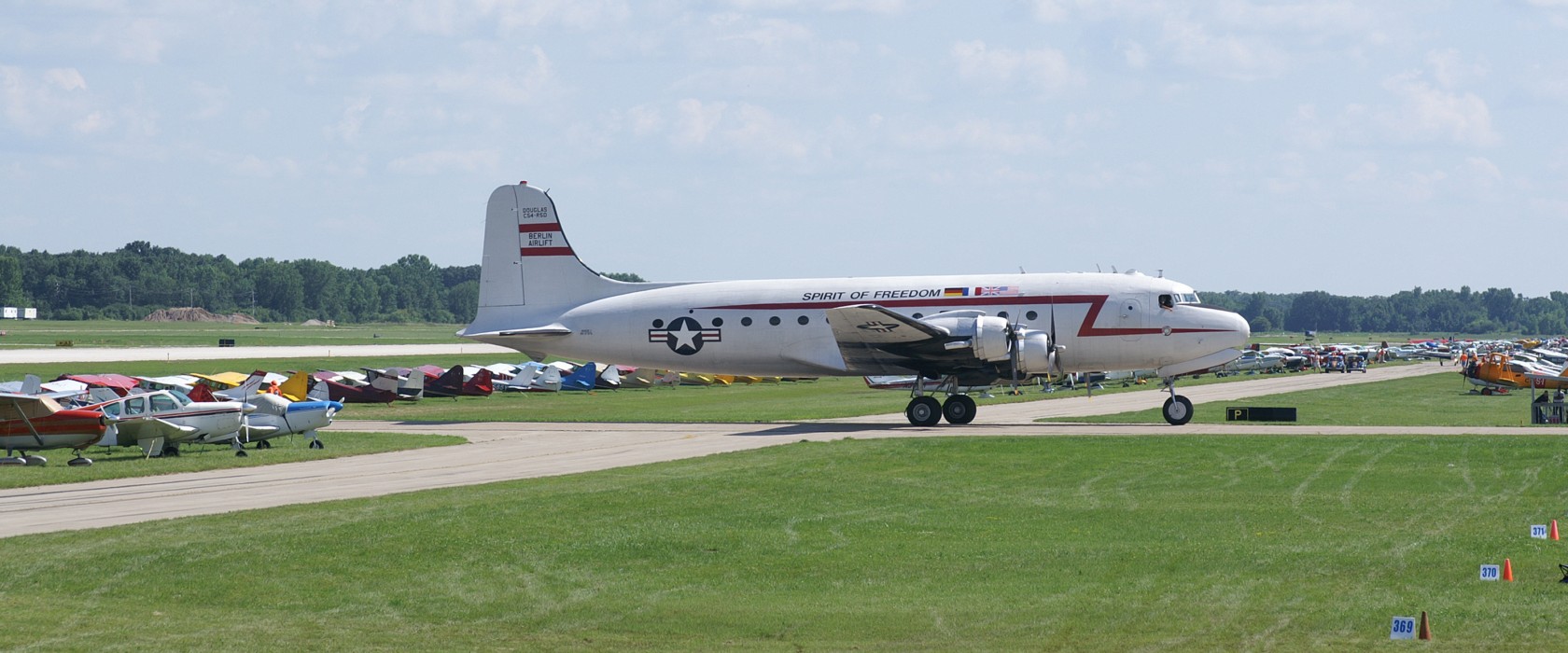 Below is the only flying Douglas DC-7B, the last of the piston-powered Douglas commercial series. This plane sat on a tarmac in Minnesota for 30 years before getting bought and restored by some dedicated folks just in time for AirVenture 2010, its public debut. Miracle on the Hudson crew Sully and Skiles are on board in the flight photo below. Lower photos are interior details, check out the smoking lounge.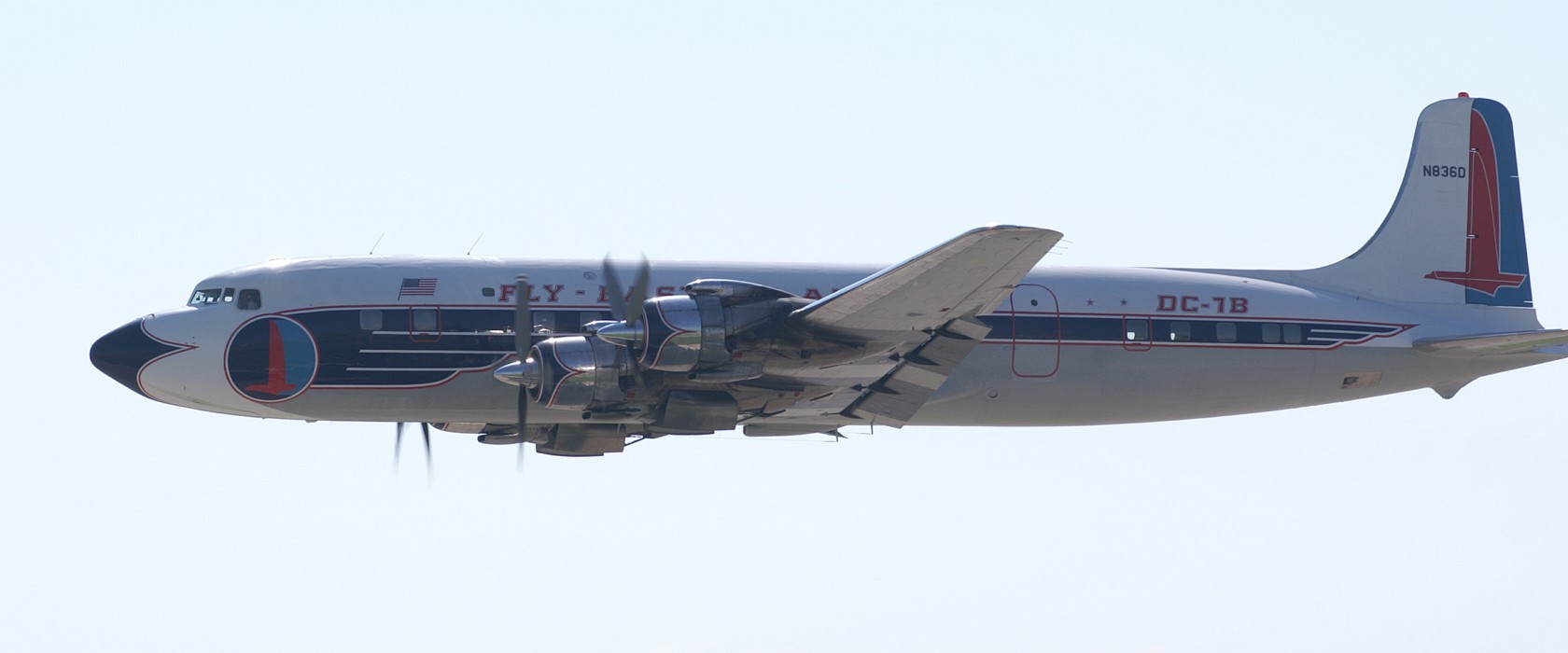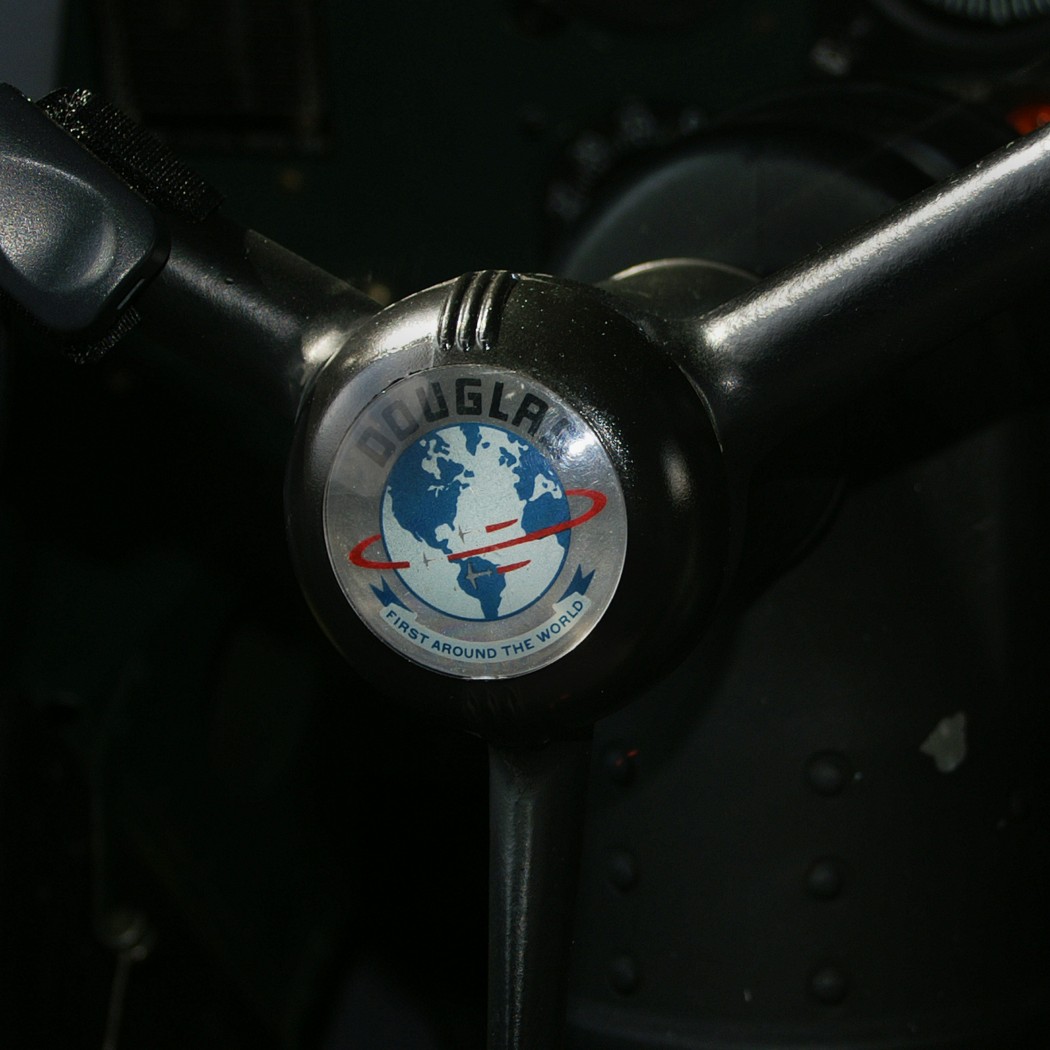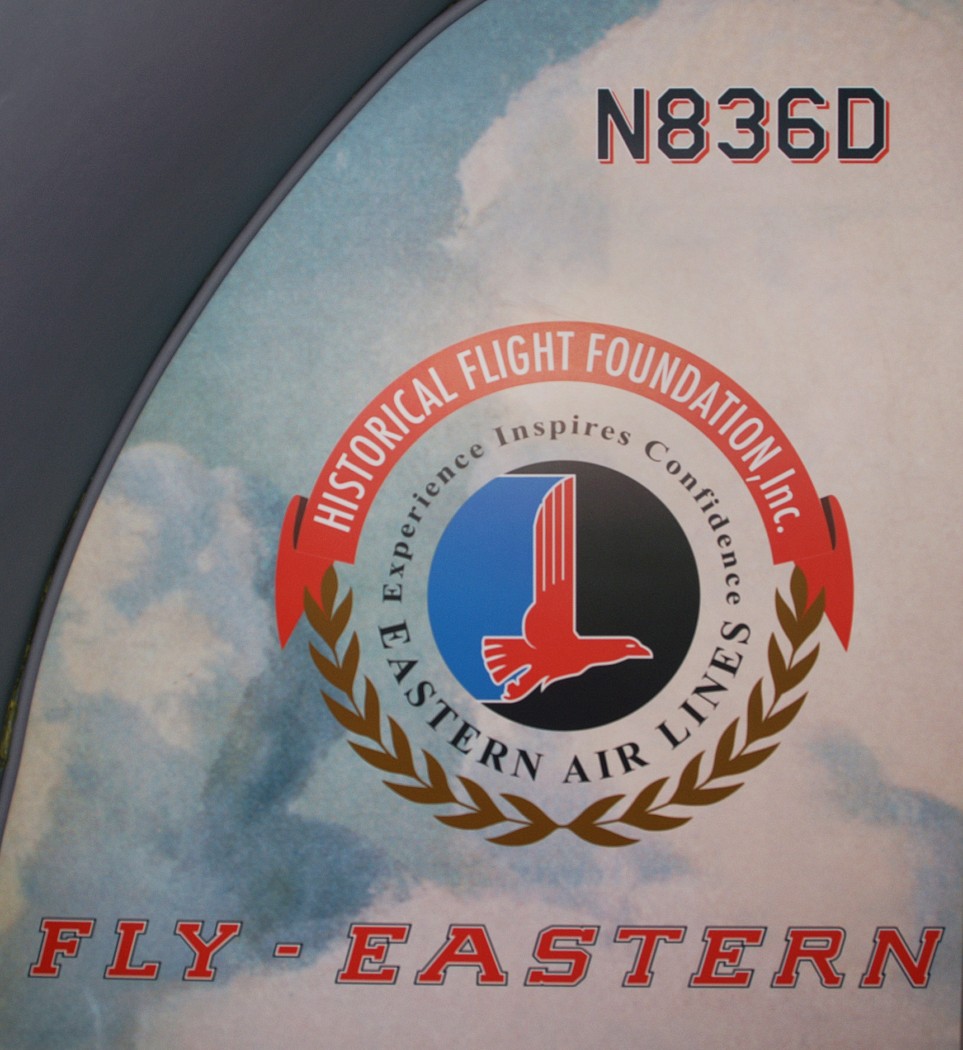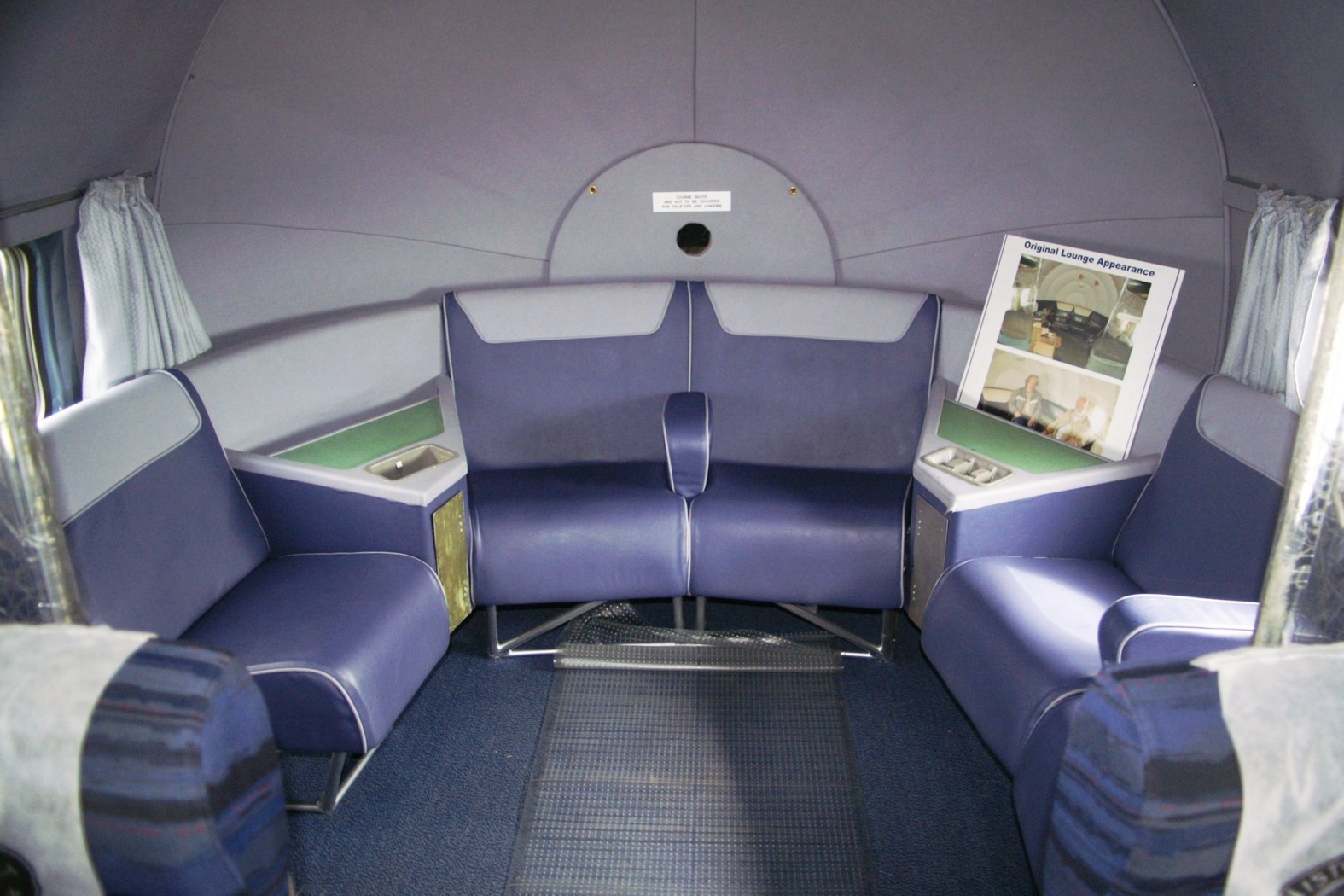 "Just push the button marked 'booze'!" Once you've seen It's a Mad, Mad, Mad, Mad World you'll never look at a Twin Beech the same way again. This one is all polished up for judging.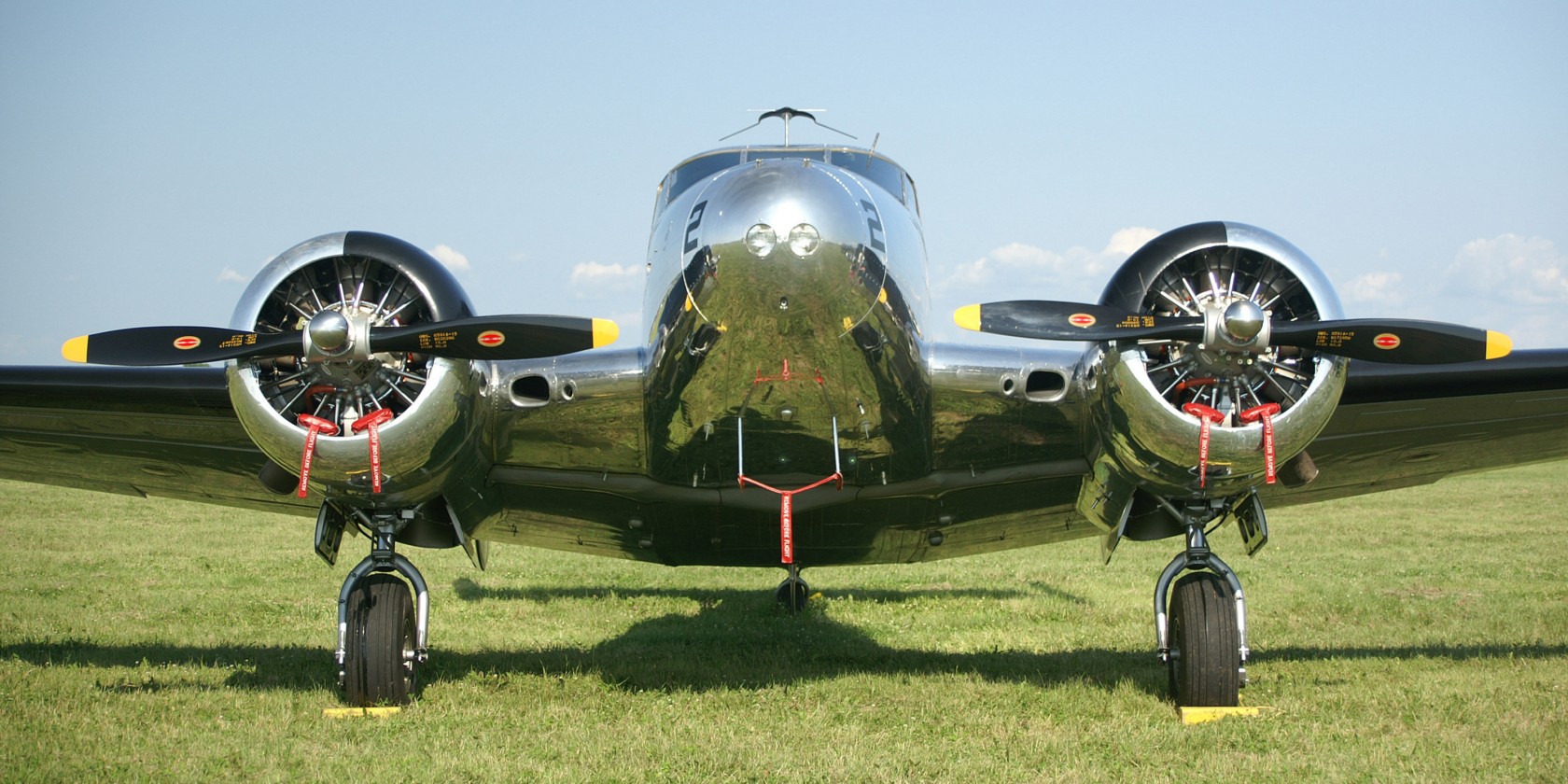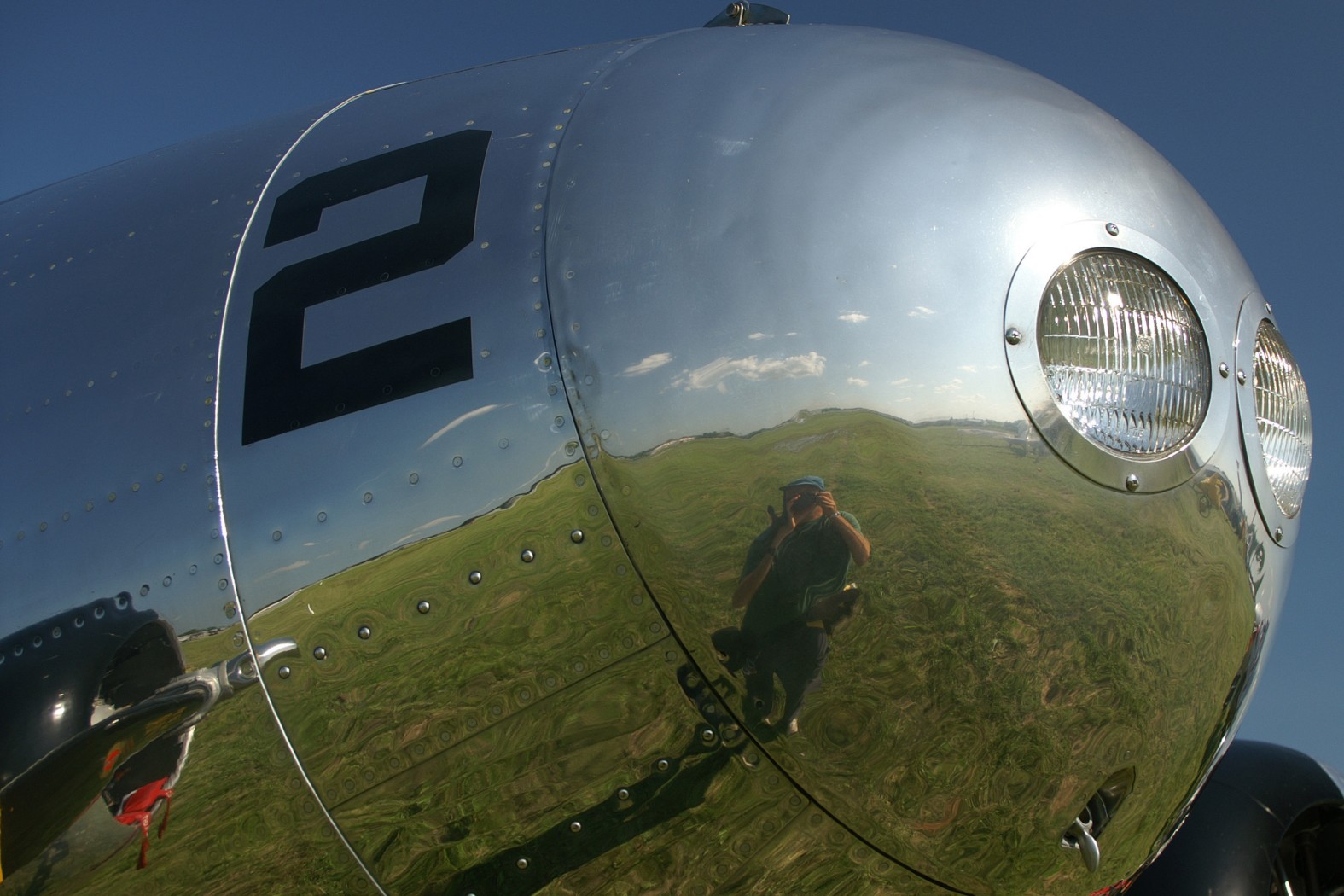 There were plenty of prop and jet-powered warbirds in attendance, as usual. This P-40N was recreated from parts of 3 different wrecks pulled from New Guinea.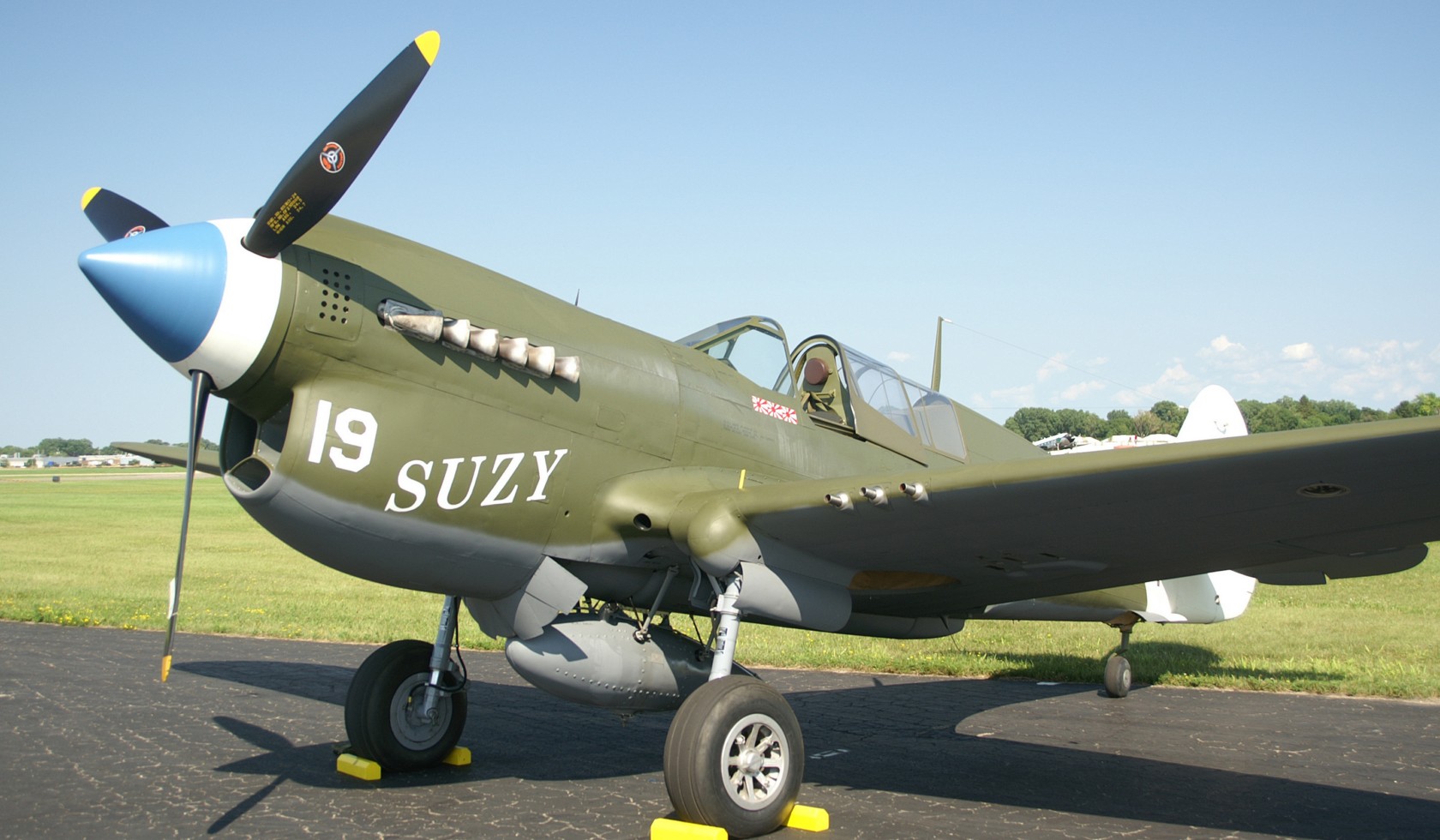 A P-40K painted in Aleutian "Tiger" markings.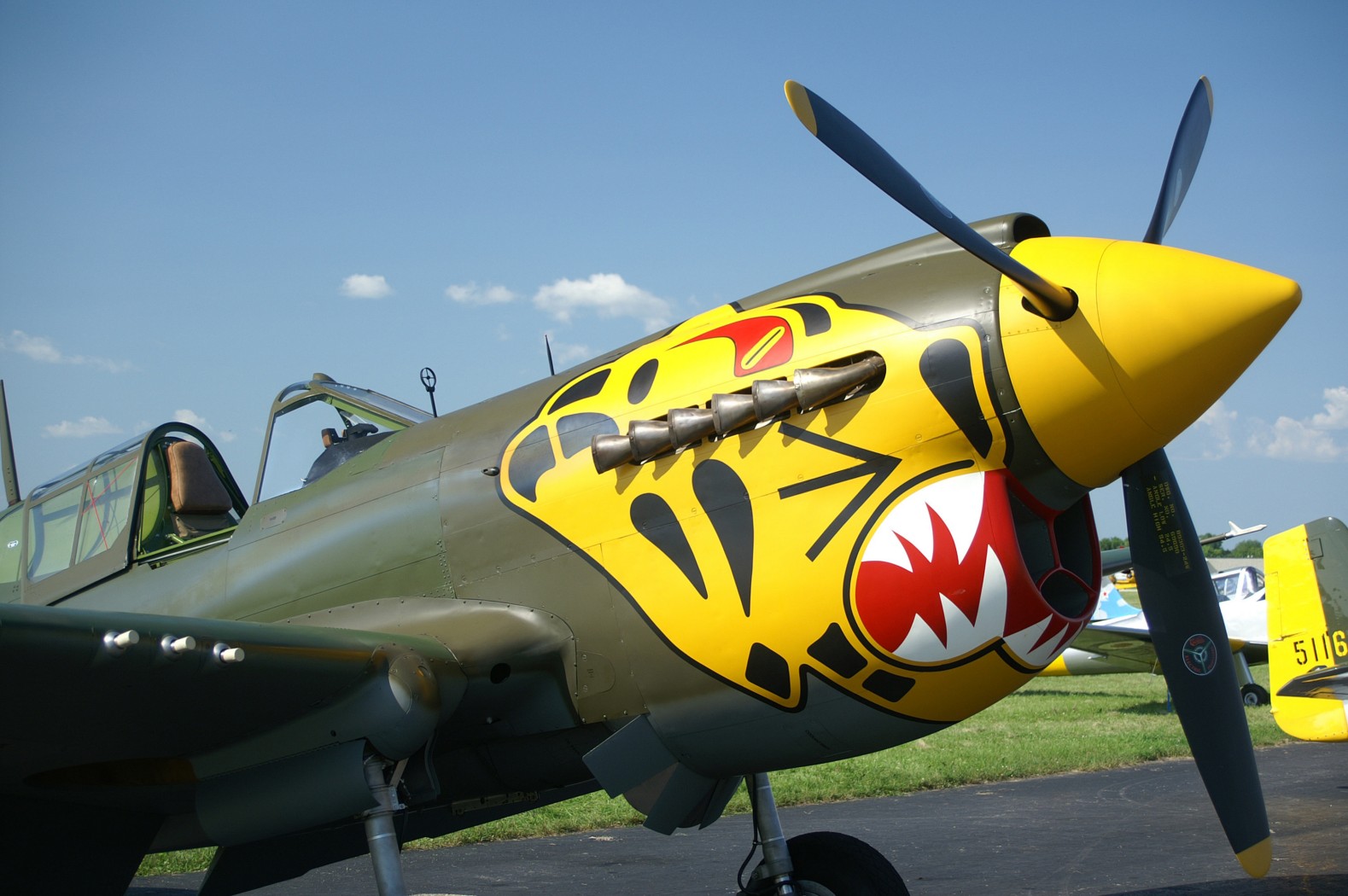 Very freshly painted F-86 Sabre. This plane would be flown by Dale Snodgrass in the Heritage Flight with 2 P-38s and an A-10 (see Fritz's P-38 web page). I can remember when it was an absurd dream to see a flying F-86, there were three at AirVenture.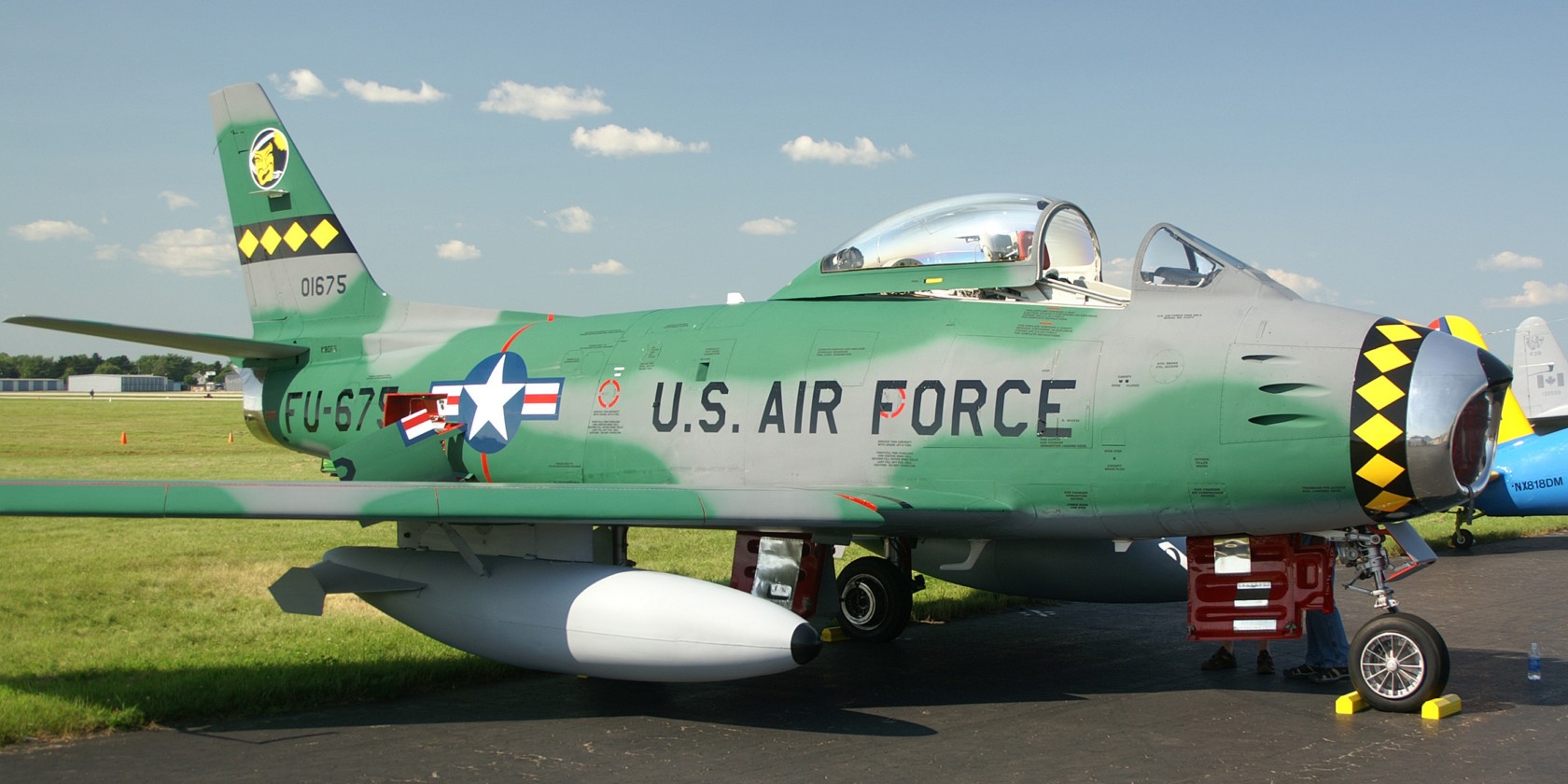 And one of the others was this fabulous Canadair Sabre (the most powerful Sabres) owned by Vintage Wings of Canada and restored to Golden Hawks demo team livery for the 100th anniversary of Canadian powered flight and 50th anniversary of the Hawks.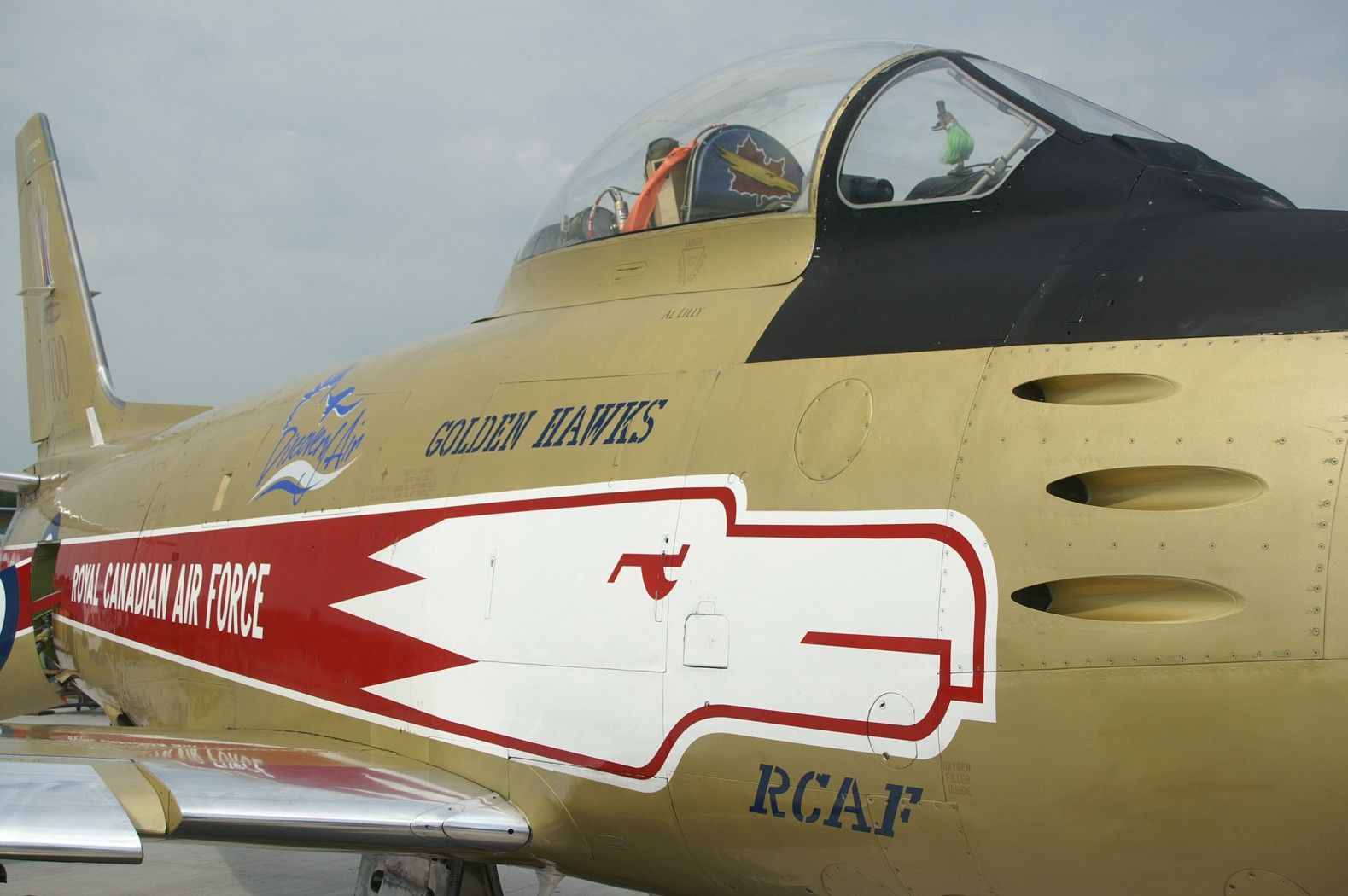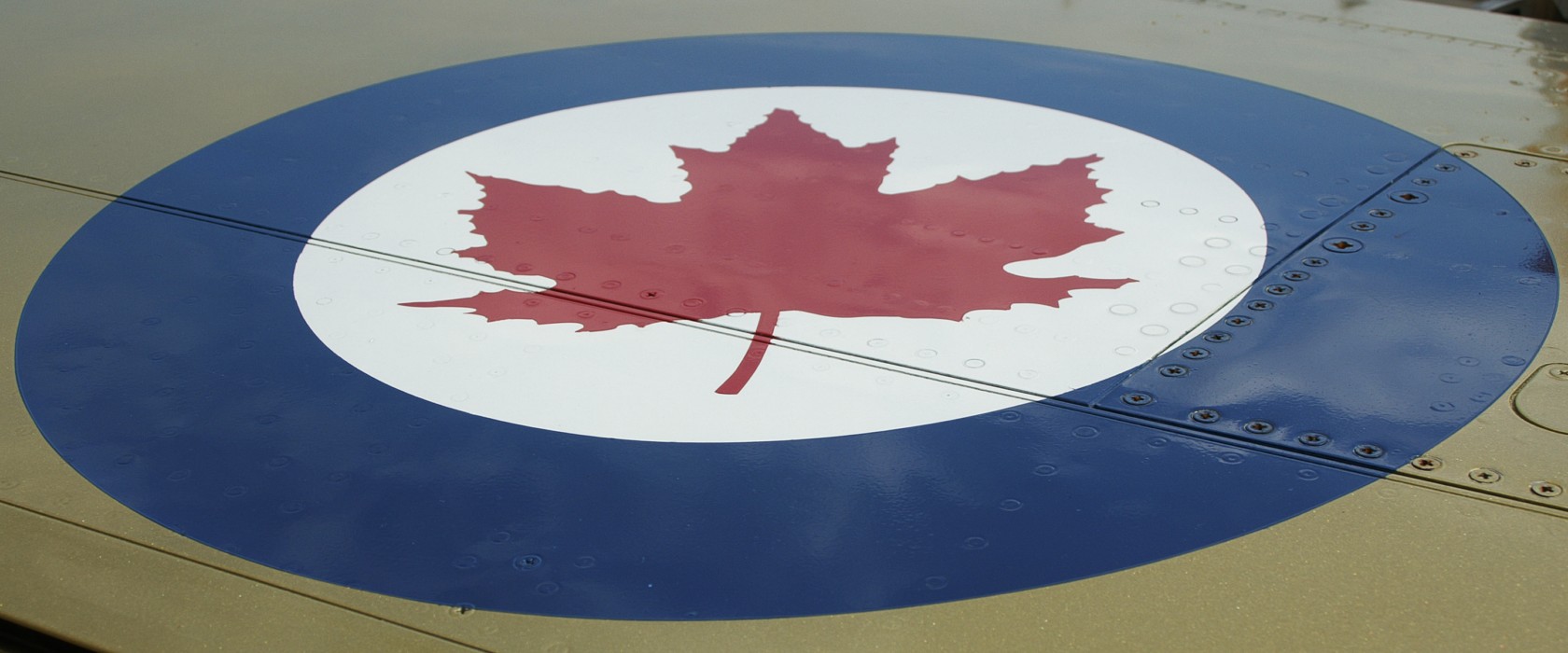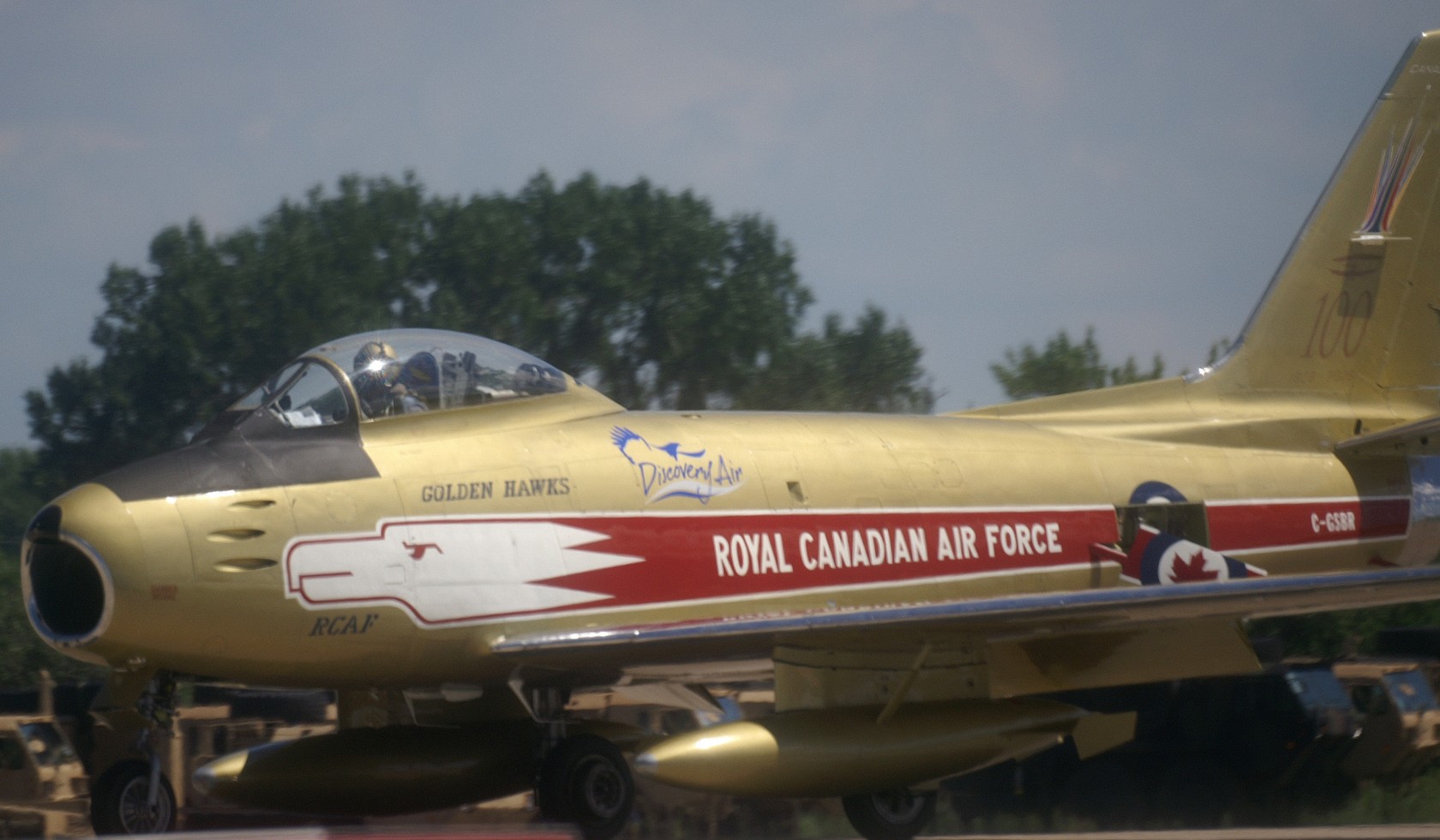 Speaking of hawks, here's a Northrup Grumman RQ-4B Global Hawk in Aeroshell Square. It is the first UAV to be approved by the FAA to file its own flight plans and use civilian air corridors with no advance notice.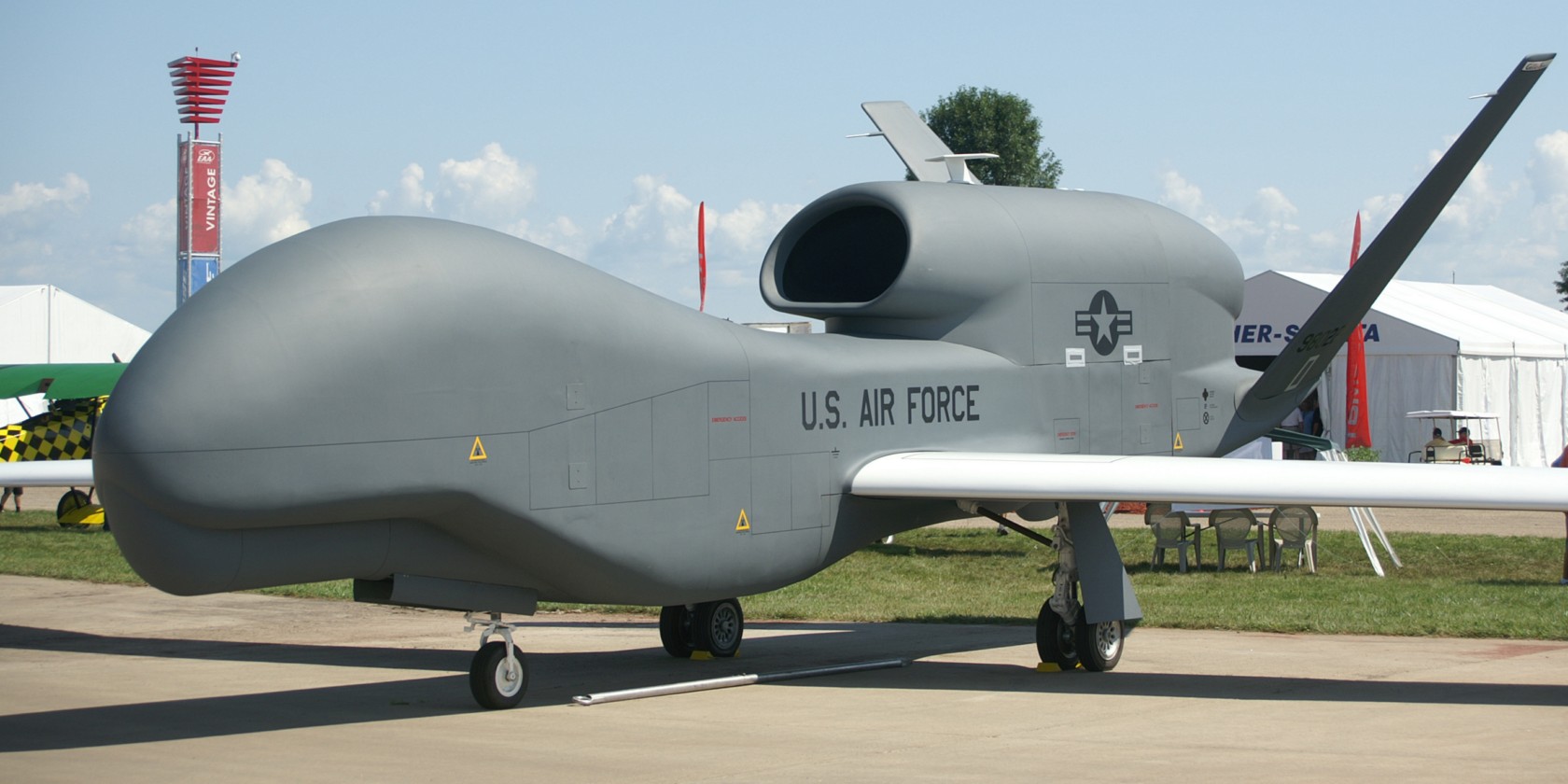 2010 is the 75th anniversary of the DC-3, so there were many in attendance, with 21 making a low altitude formation mass arrival. Sorry no pix of that, I was watching a presentation, but I did run out and see it - the whole building was shaking from the sound of their 42 radial engines - plus 3 more from the escorting Wildcat and Mitchell! That's 11 more radials than I saw and heard at once at the Doolittle reunion in April. Can you imagine what it was like on the ground in Normandy when hundreds and hundreds of these planes flew over carrying paratroopers?

It's claimed that every spot on Earth has passed under the wings of a civilian DC-3 or military C-47 (or Soviet Li-2 or Japanese L2D). I'd say that's probably true multiple times! In New Guinea they lived up to their official, though never used, name Skytrain as there were few significant roads. 302 C-47s there performed the first WWII US paratrooper combat drop in the Markham Valley on September 5, 1943.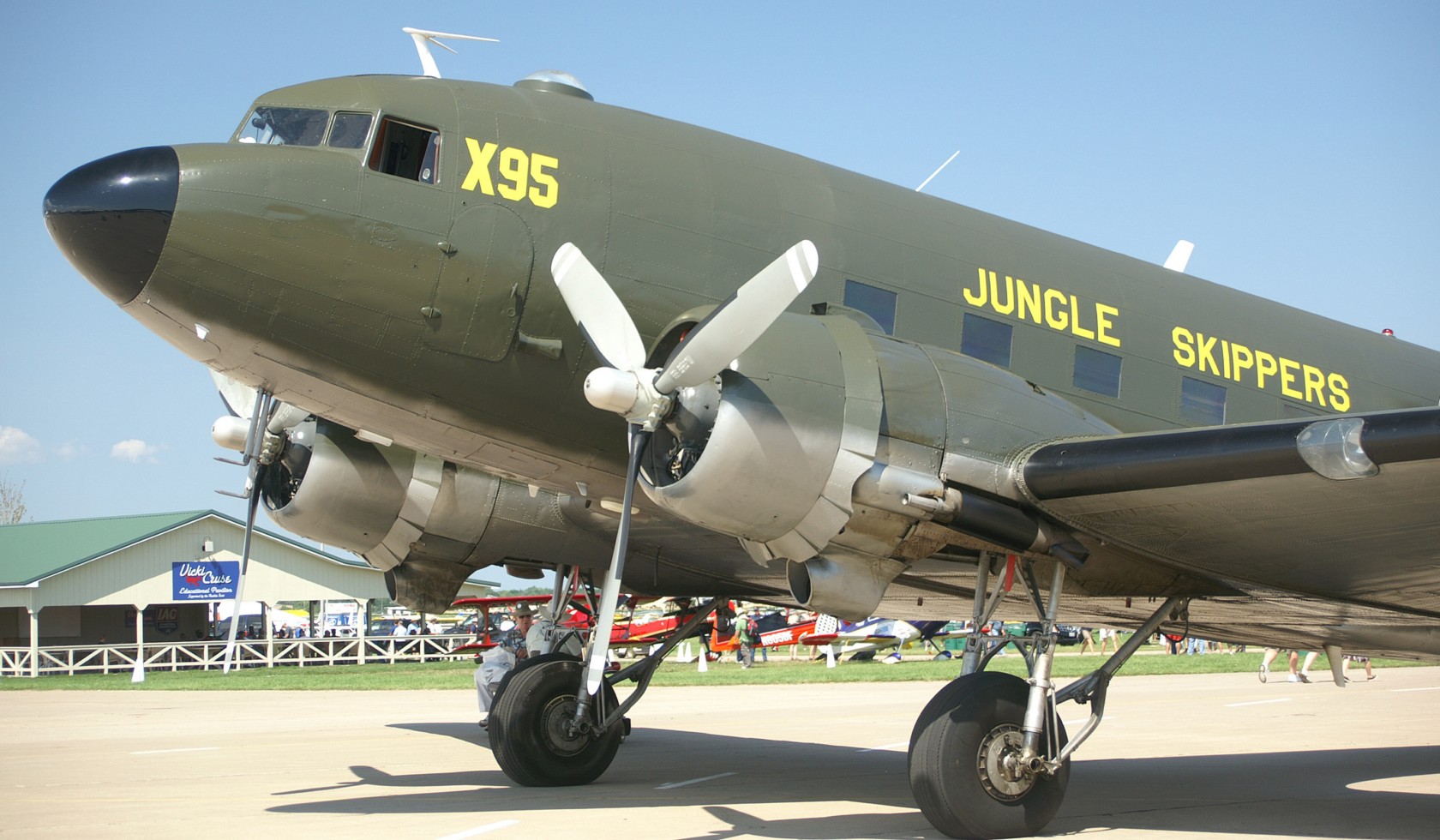 Astute viewers may notice that this is a rather strange looking DC-3. That's cuz it's not, it's a DC-2! Only 156 were built before the larger, more powerful DC-3s came out. This 1932 former Pan Am aircraft (N1934D) is the only one flying in the US, and the only other one in the country is at the Air Force Museum. A rare beast indeed. One of the reasons to go to AirVenture!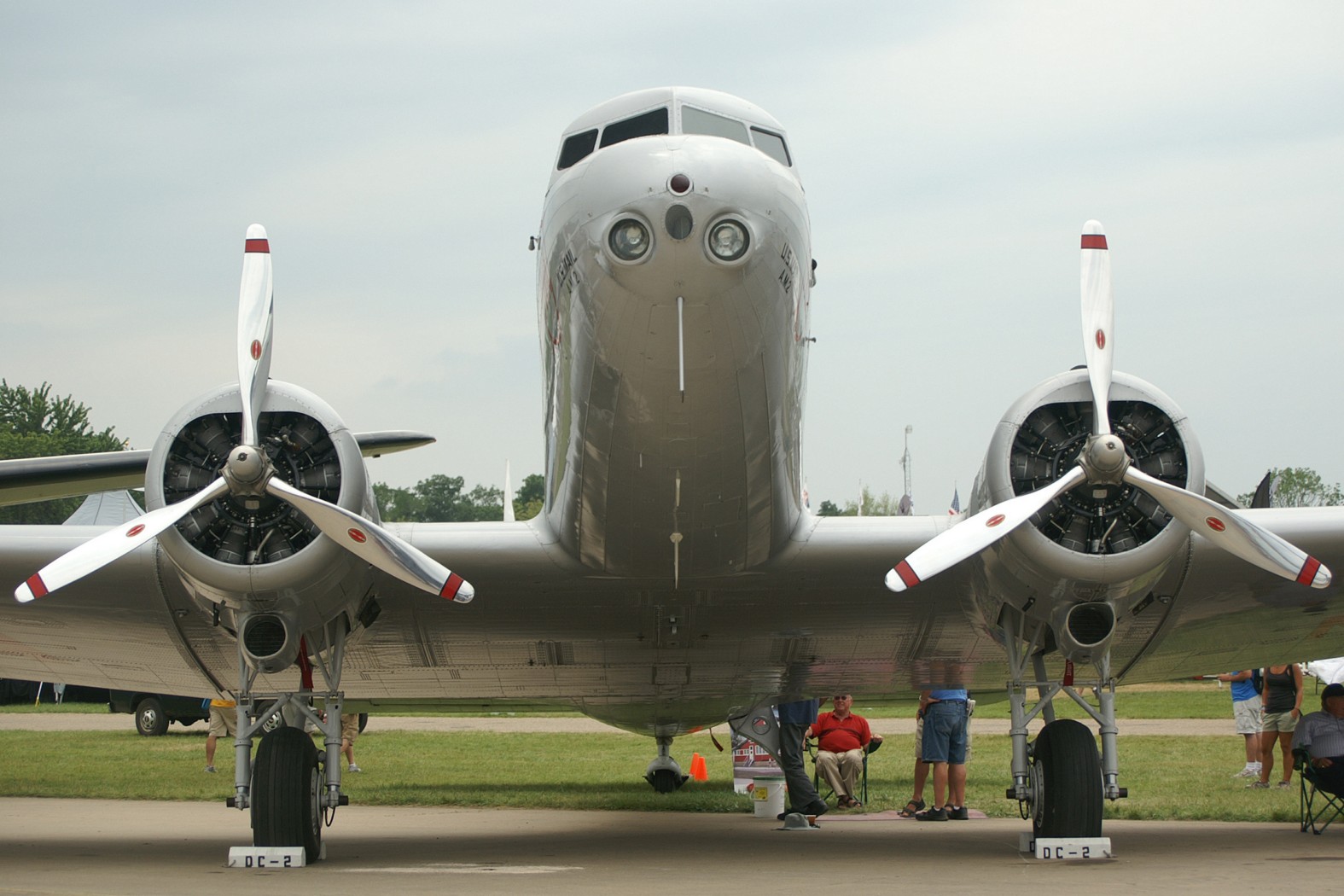 Modified QF-4E Phantom II from the 82nd Aerial Targets Squadron, they maintain a few Phantoms in their historic markings for participation in Air Force Heritage Flights like this one did on Saturday with two P-38s and an F-15E.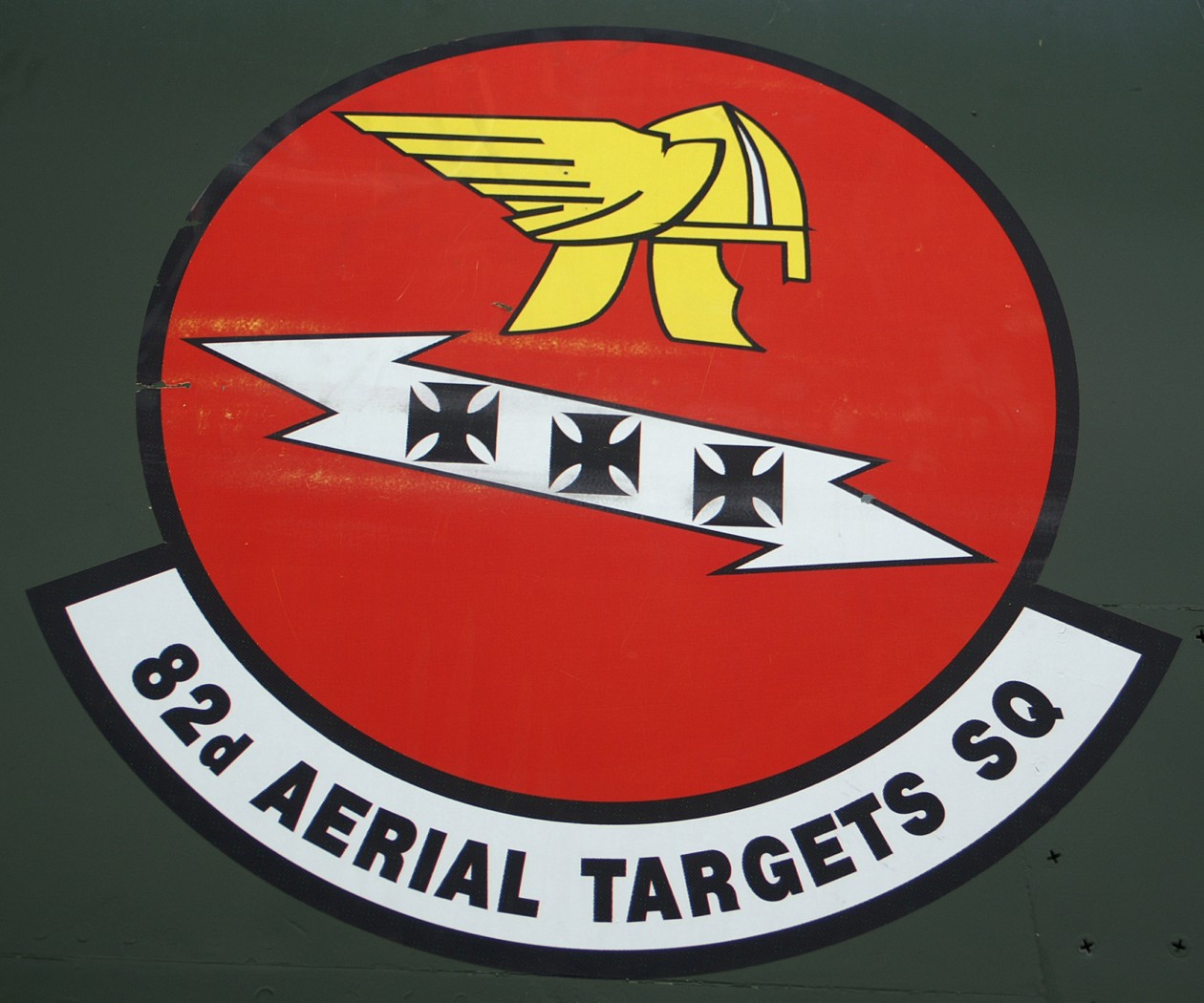 Well, enough static stuff, time for some great aerobatic flying. The Aeroshell Team and their T-6s put on a loud and smoky routine each day, their tight (and relatively slow moving) formations are fun and easy to photograph!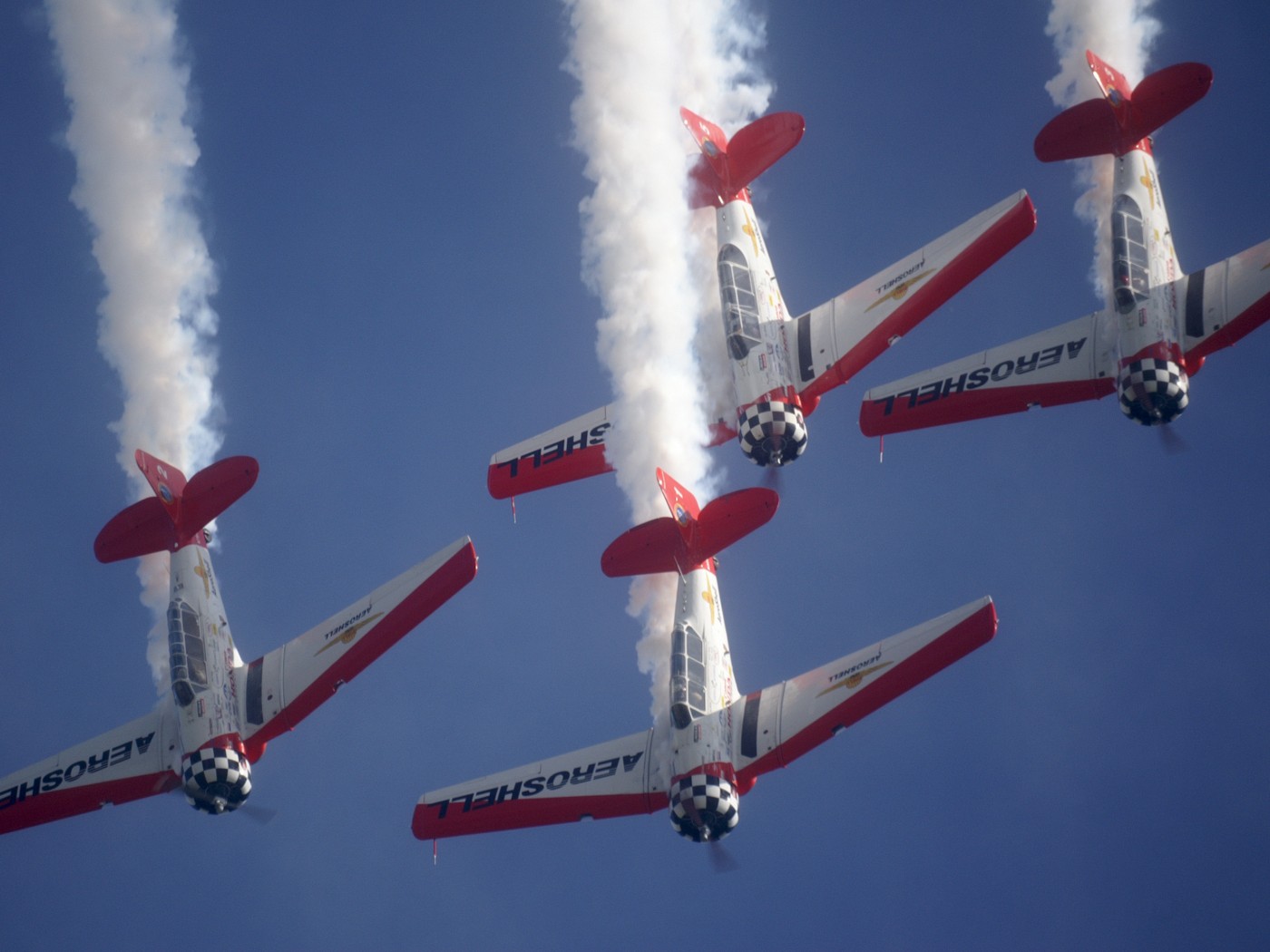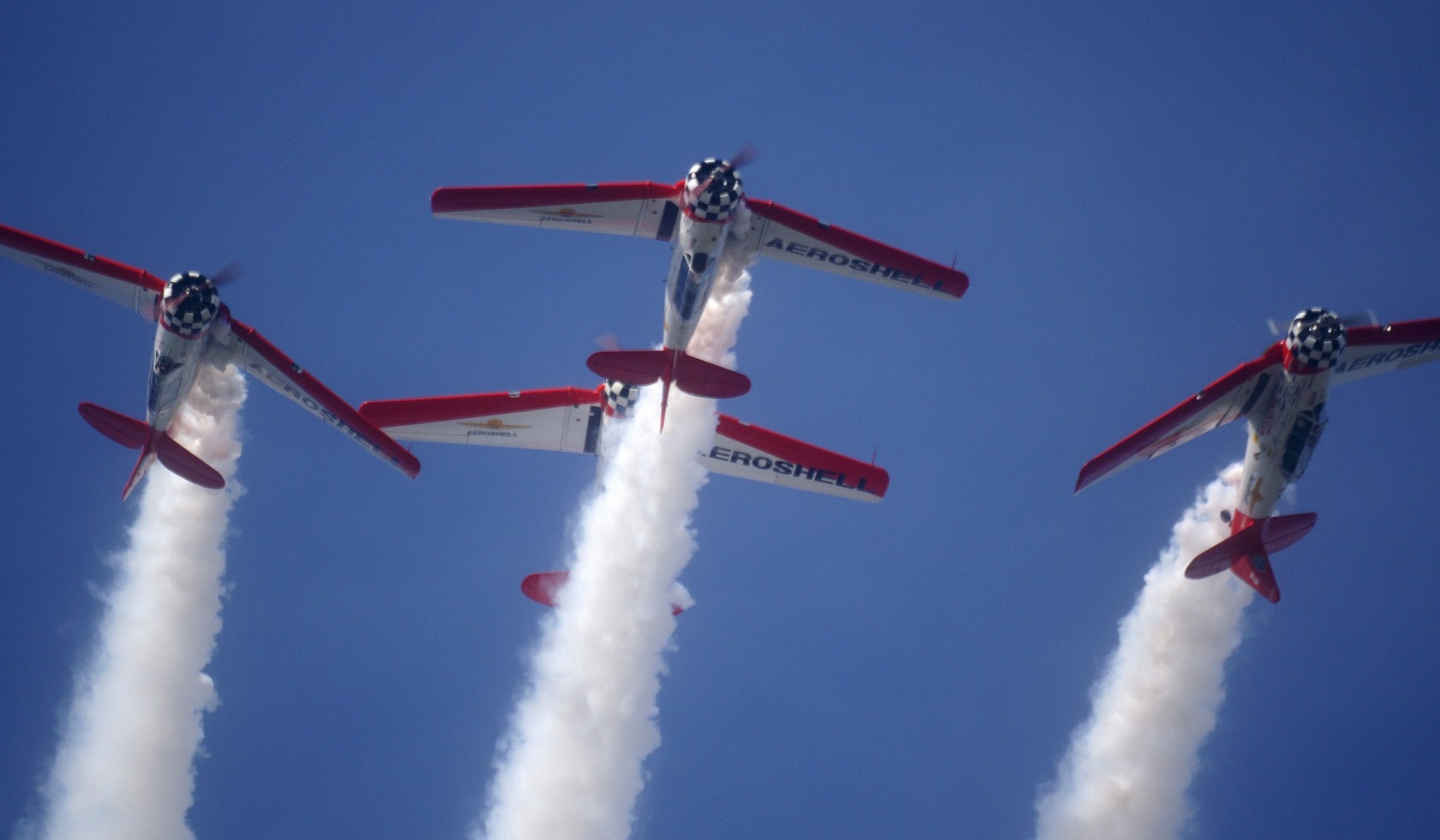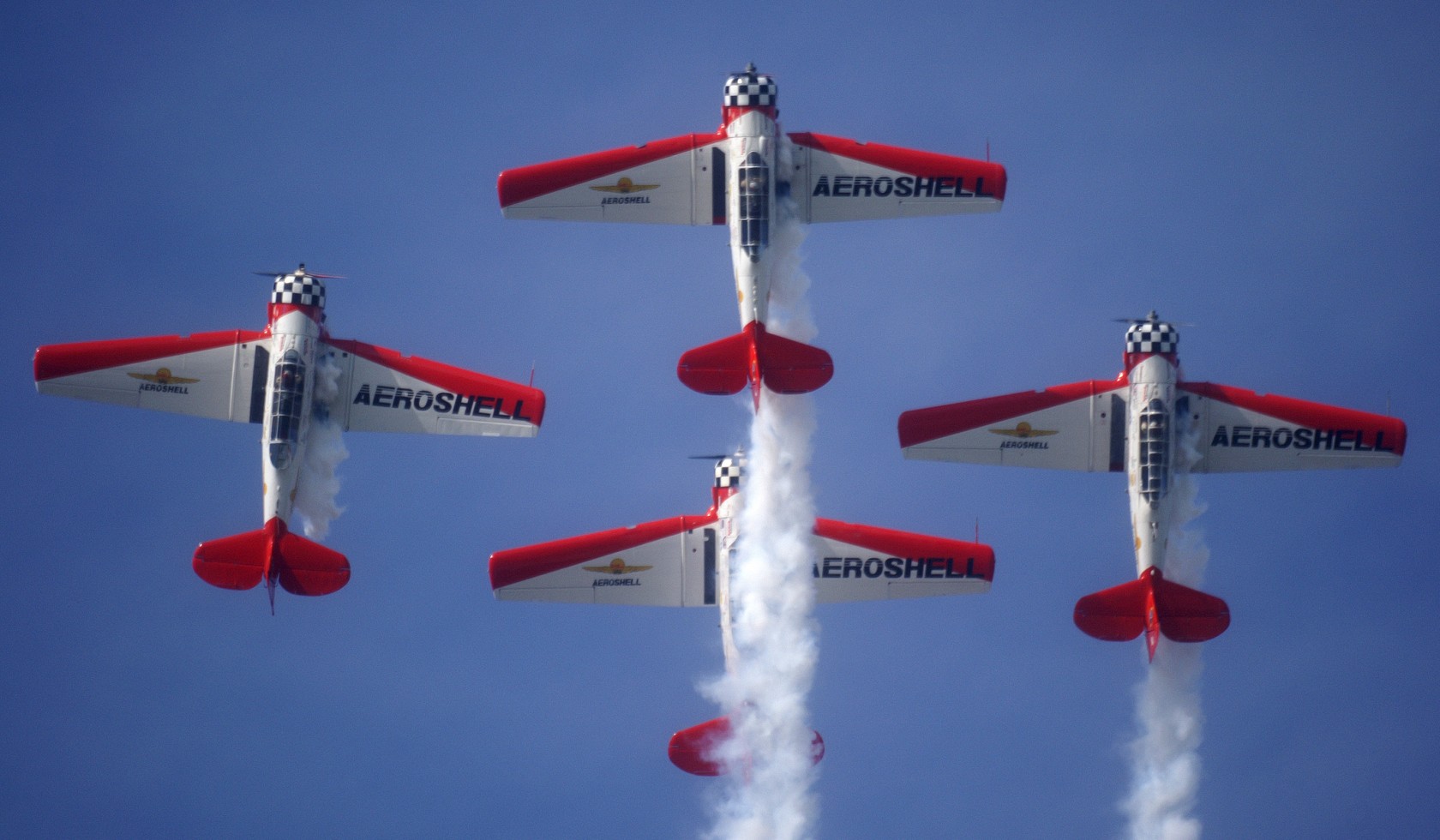 Nothing like John Mohr's brightly colored Stearman on a sunny day.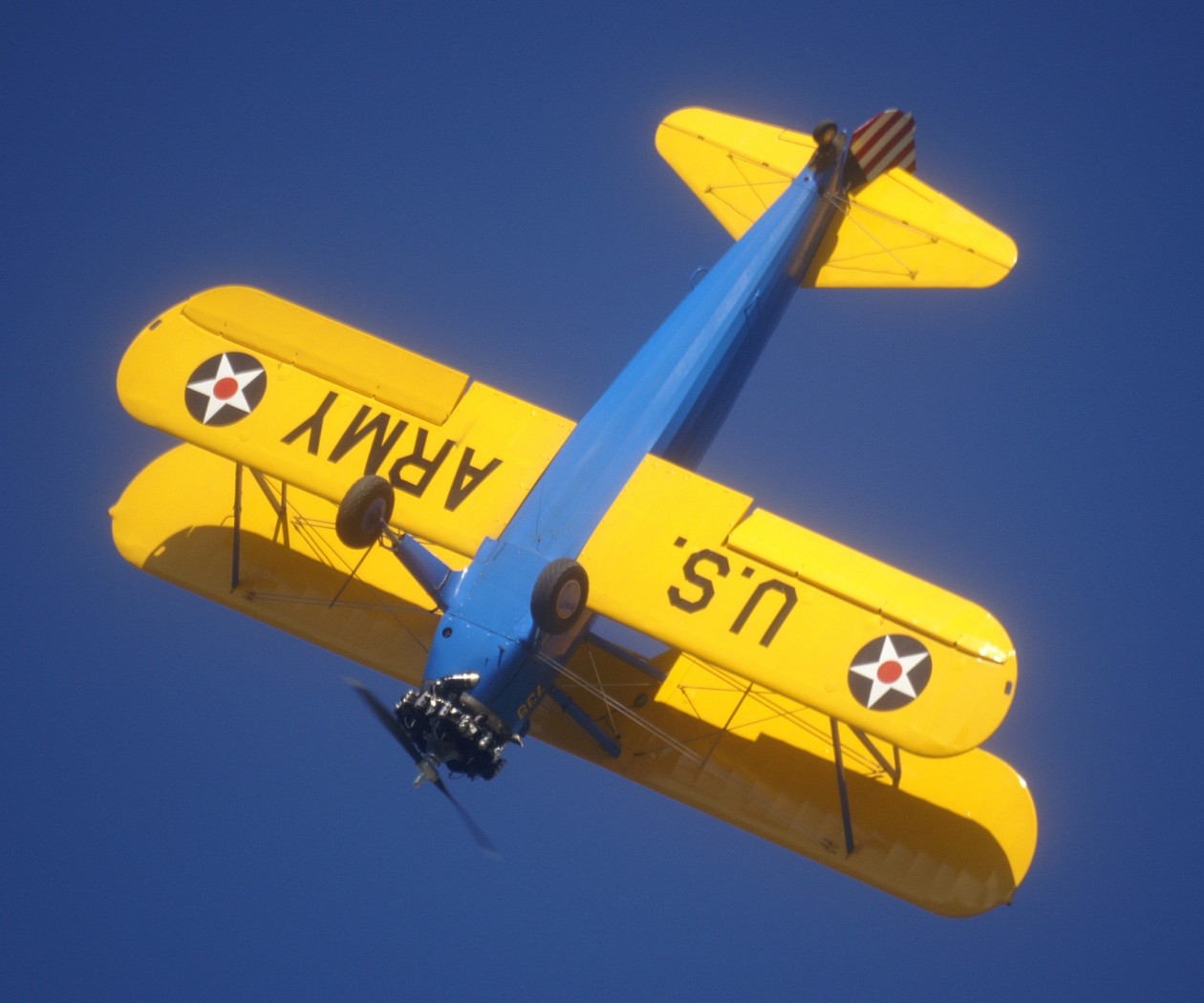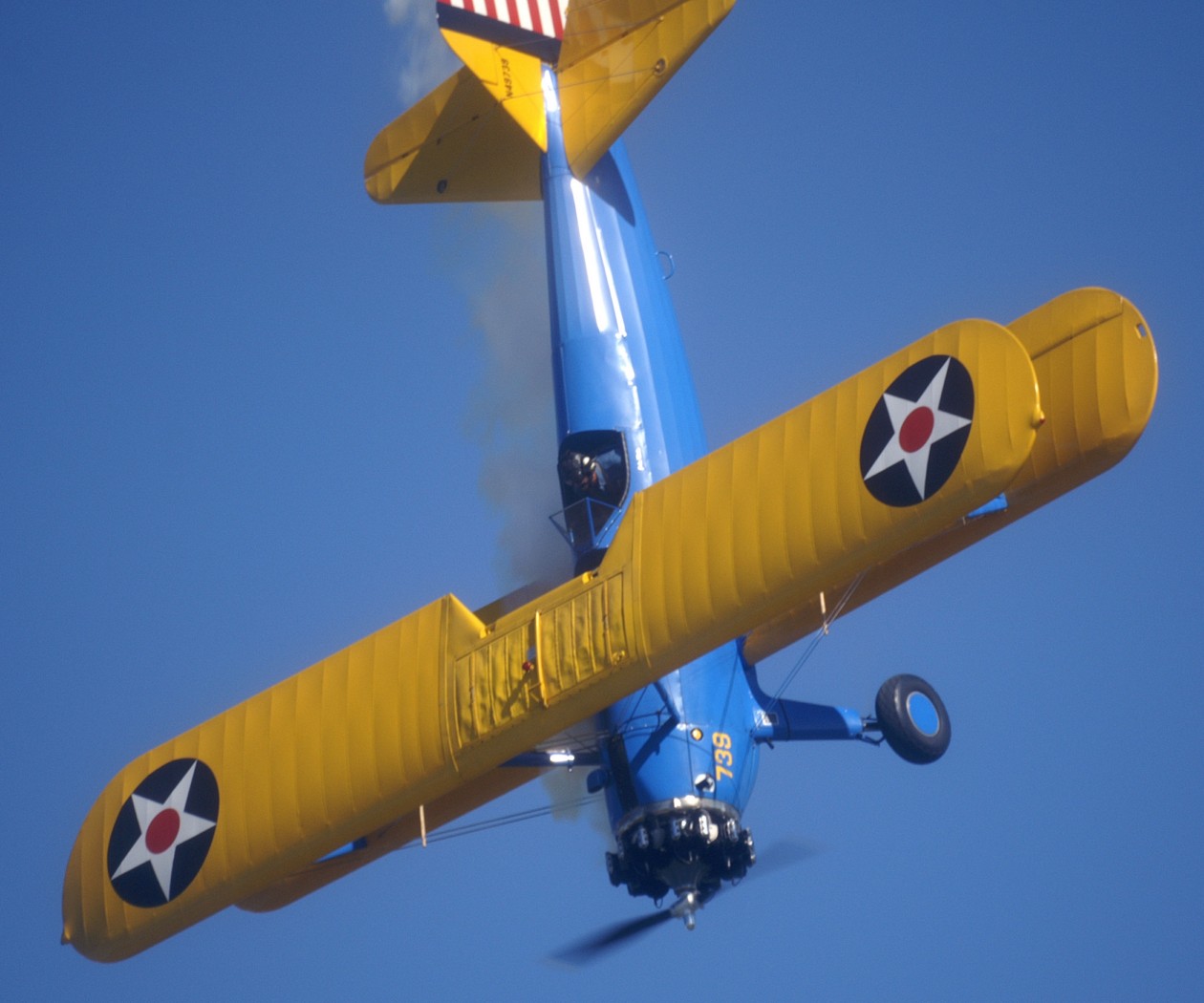 Chuck Aaron's Messerschmitt-Bölkow-Blohm Bo-105 is the only helo modified for aerobatics and so can roll and loop like no other rotorcraft. BTW, he built three Huey-Cobras from spare parts!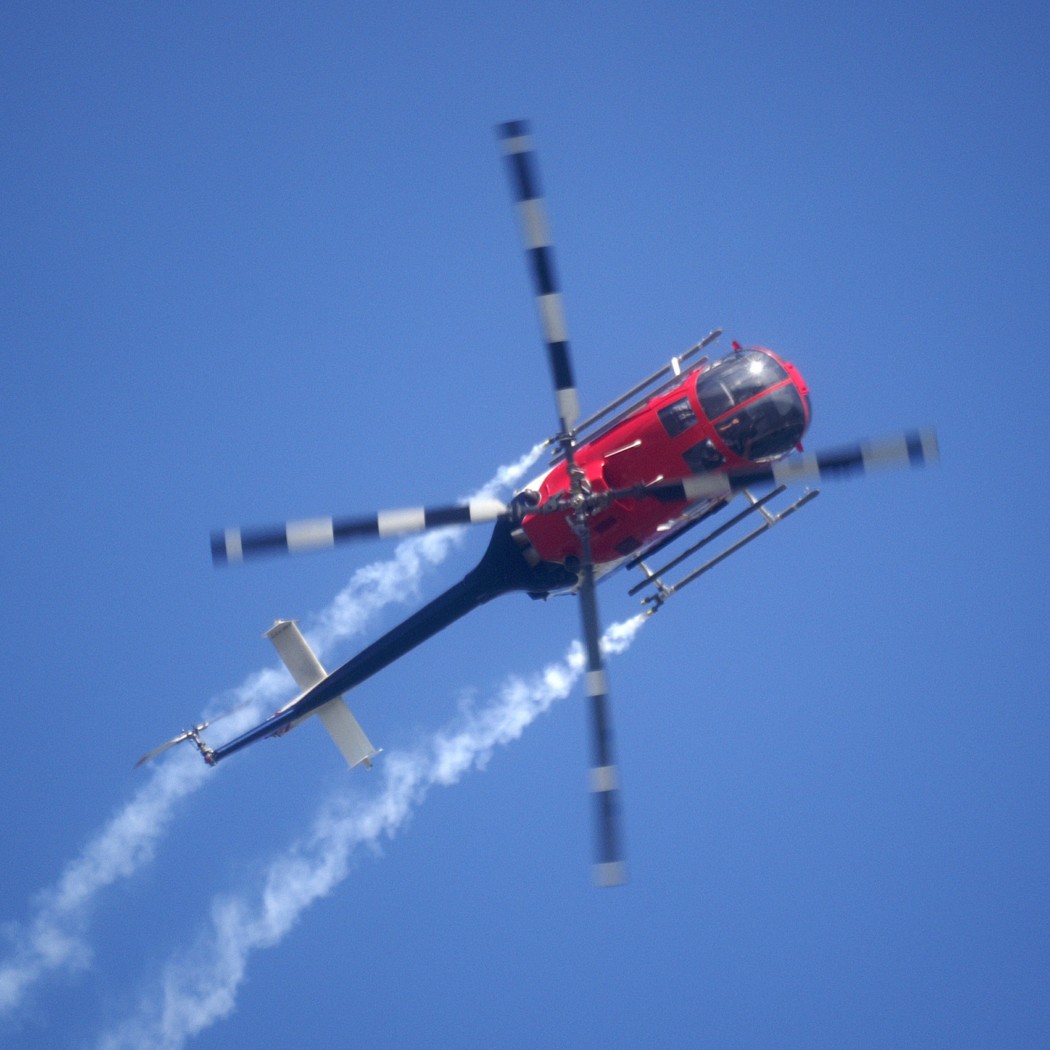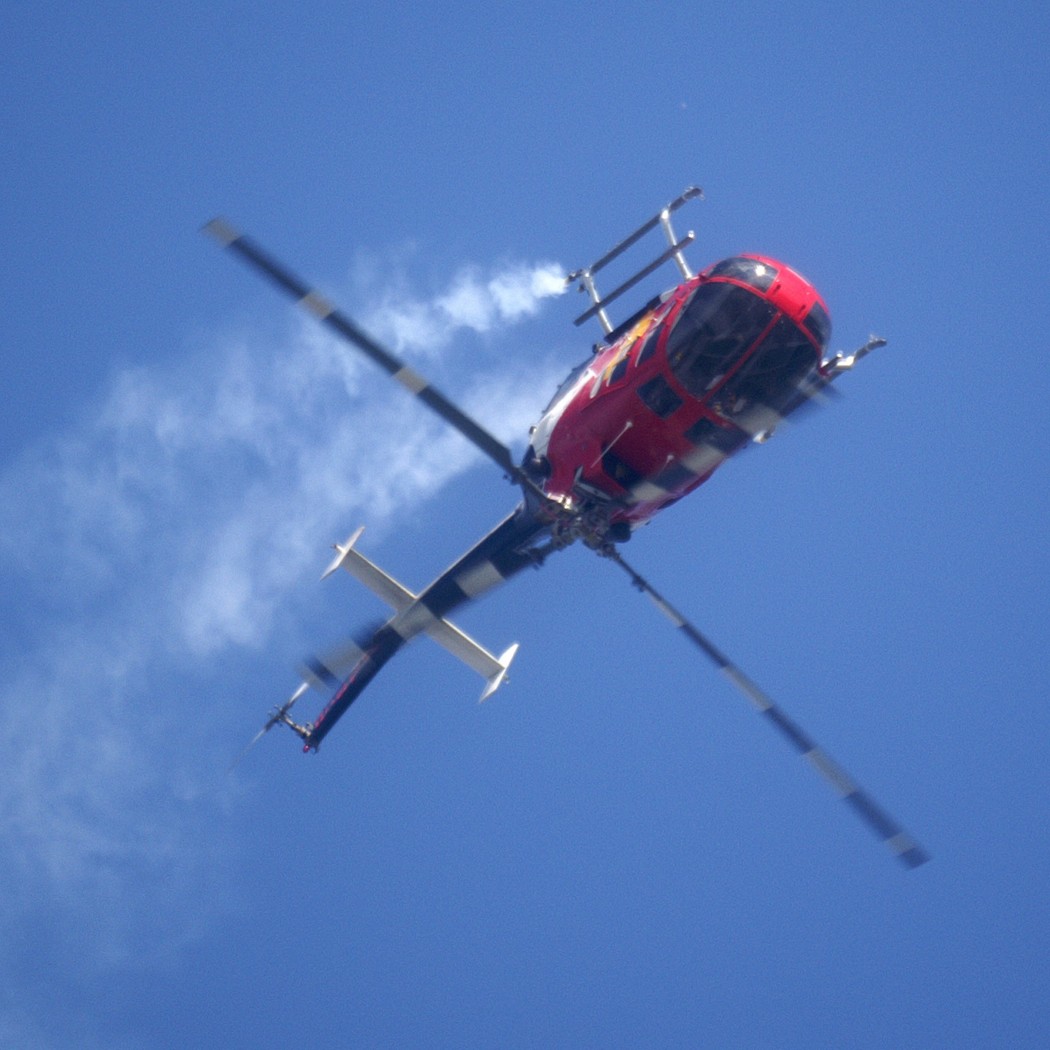 Teresa Stokes stands on Gene Soucy's highly modified Grumman AgCat.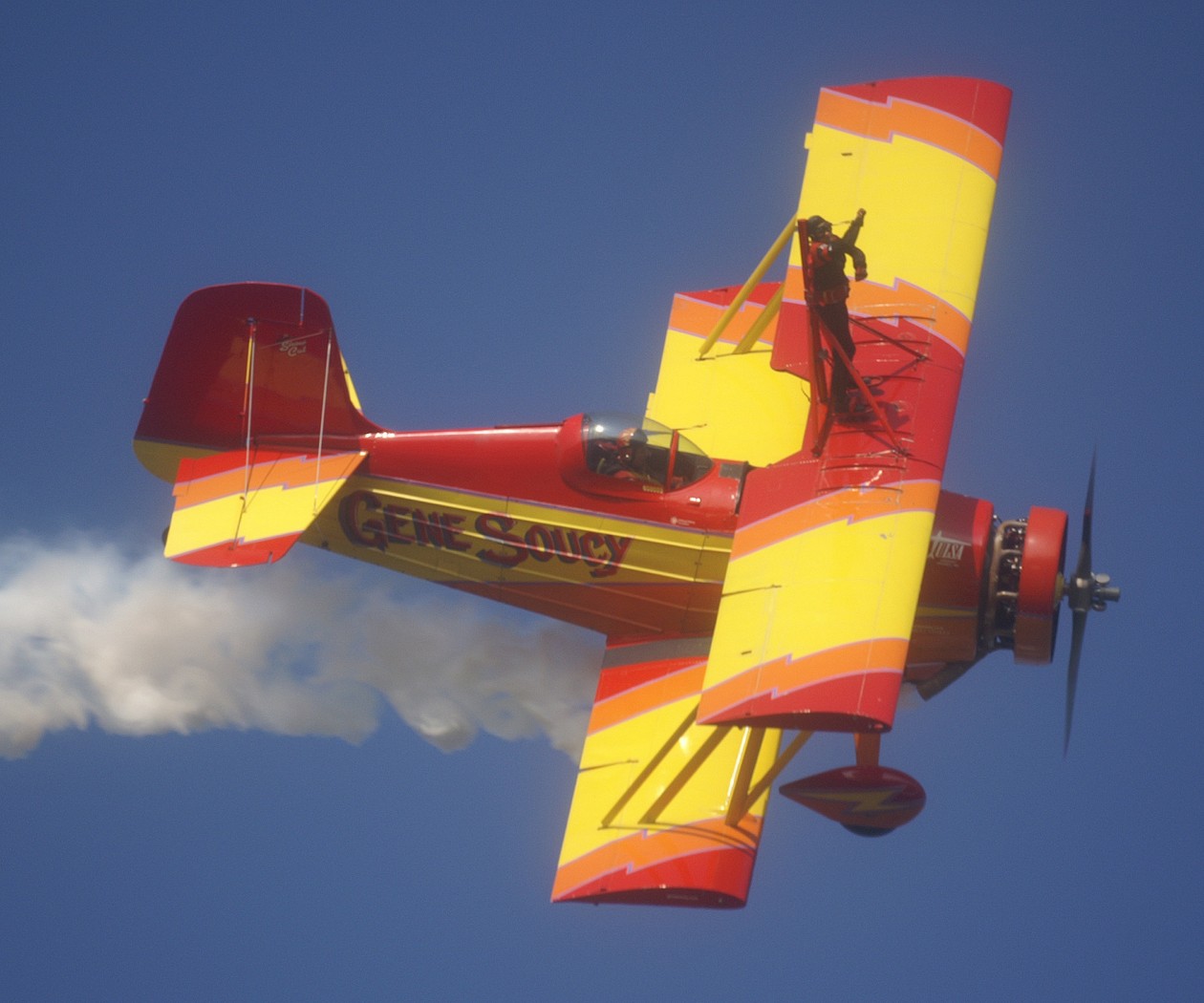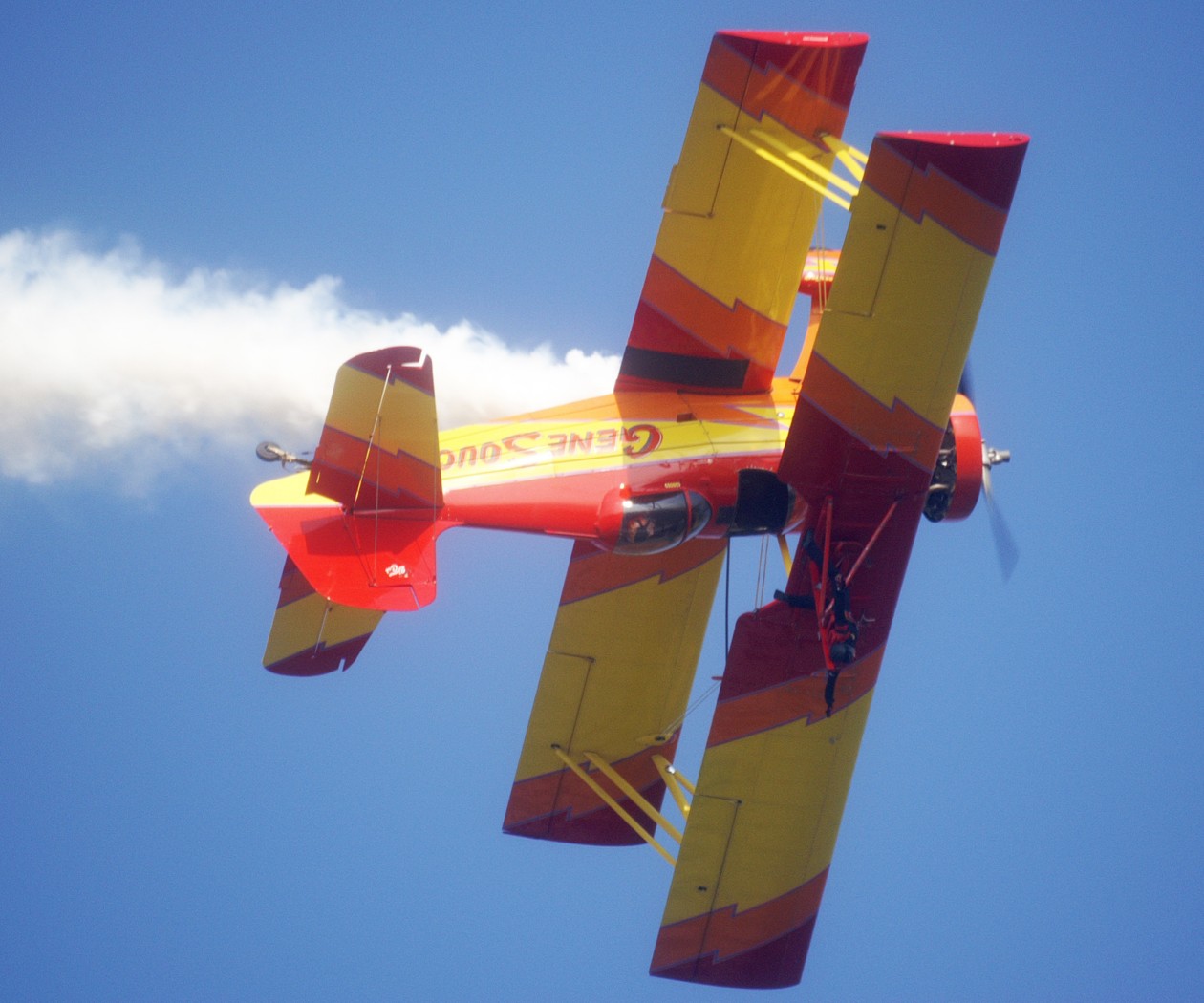 David Martin puts the highly respected 1930s Bücher Jungmeister through its paces.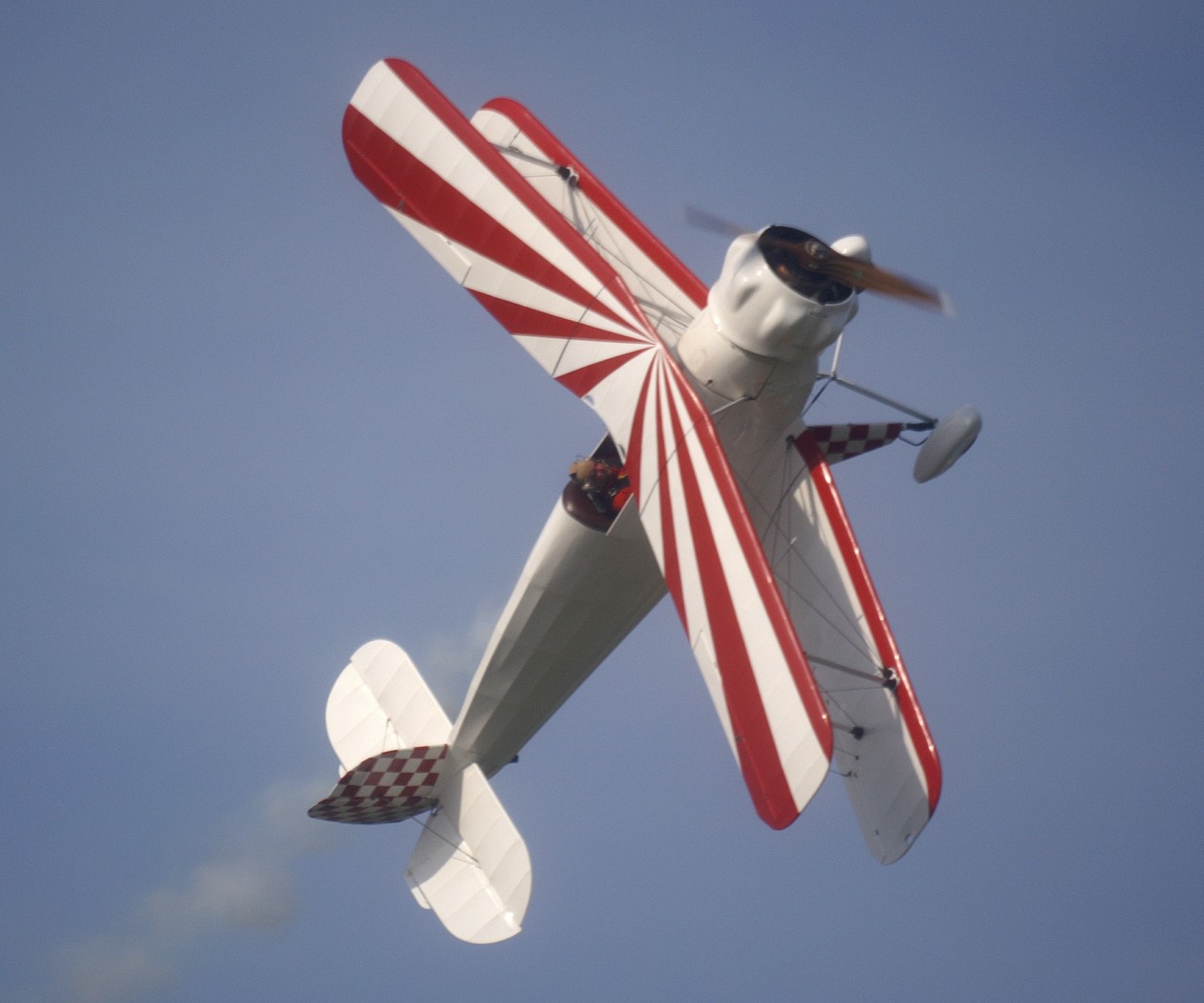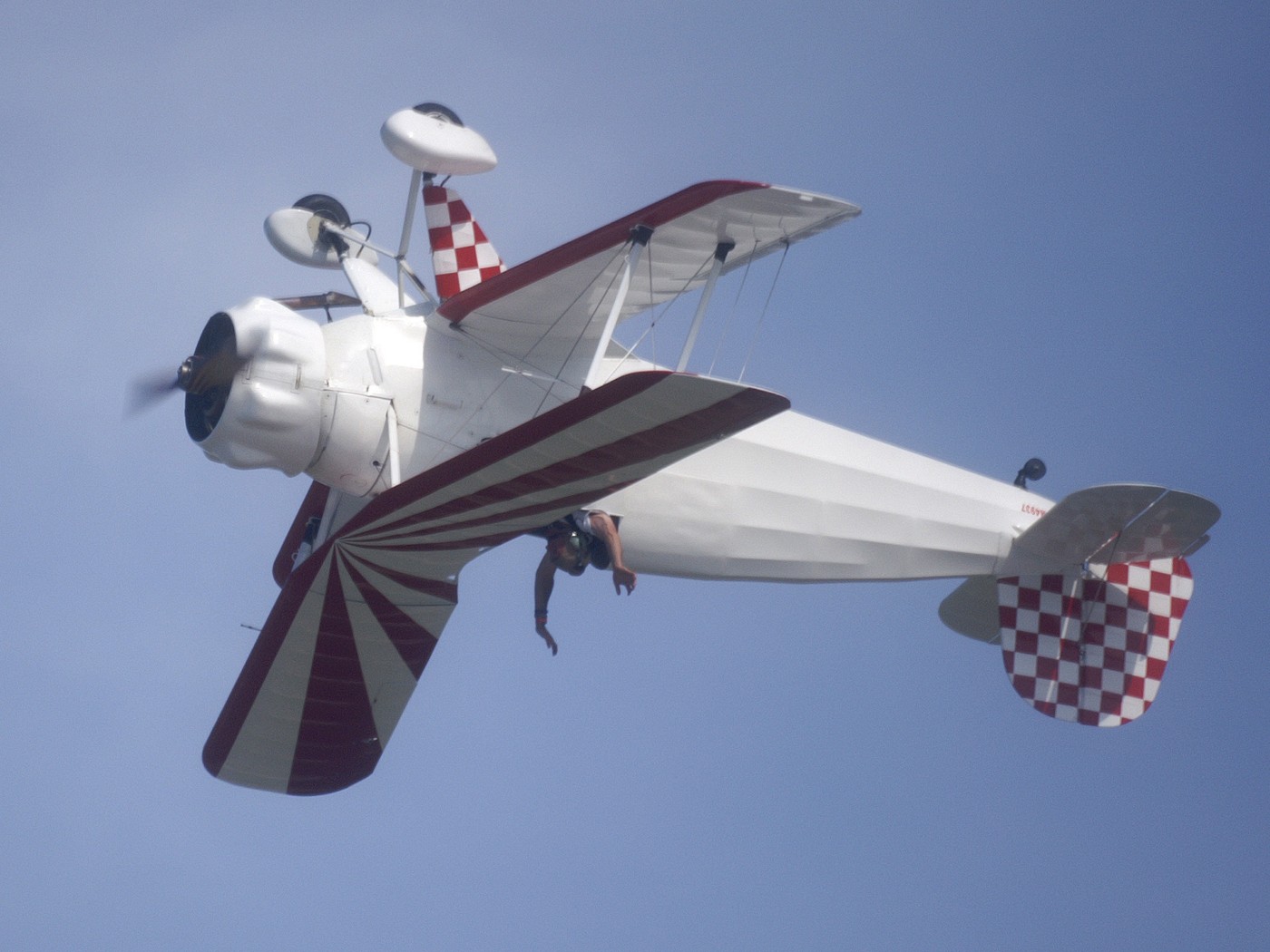 Matt Younkin does things with a 1943 Twin Beech that you've probably only seen in It's a Mad, Mad, Mad, Mad World!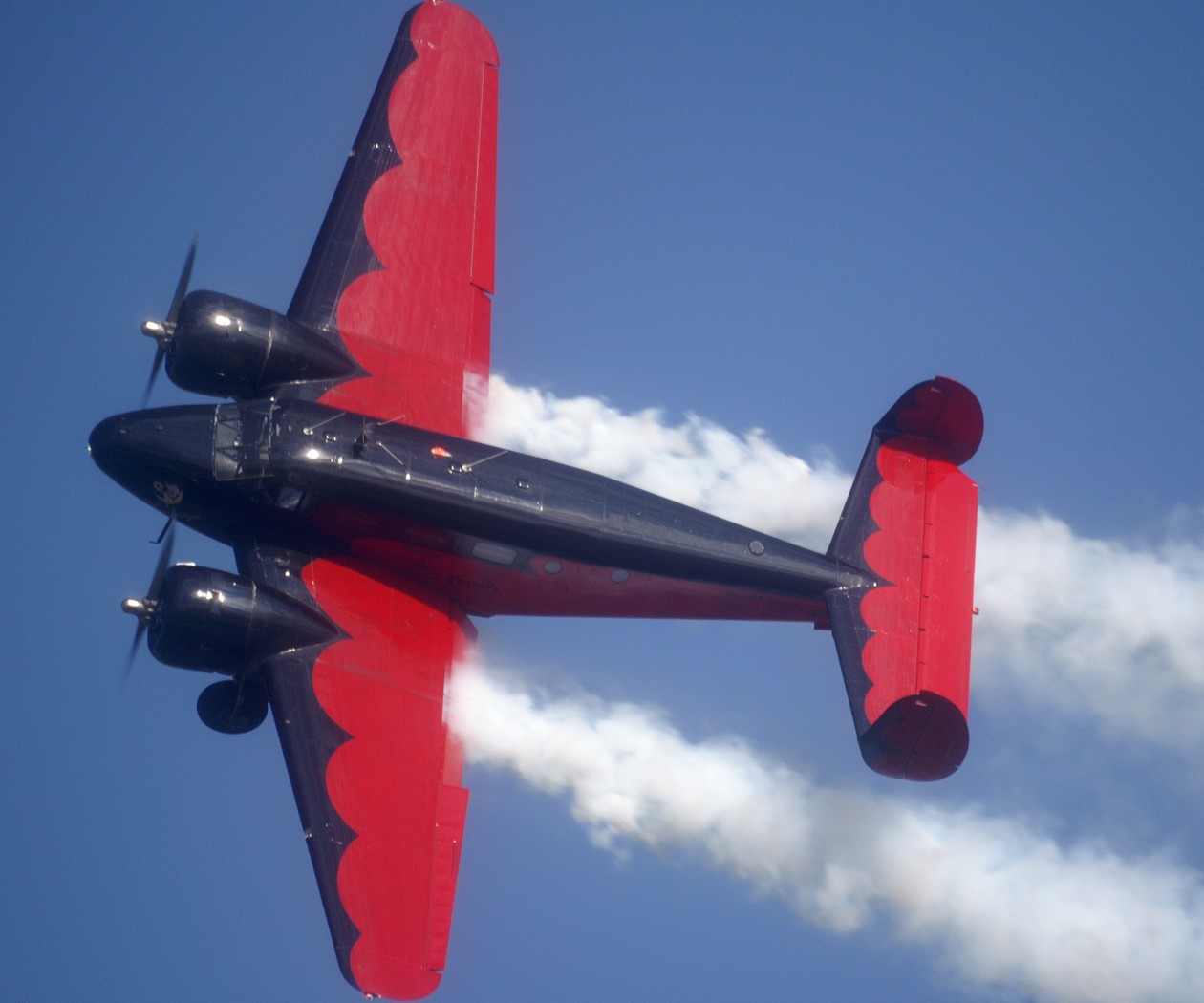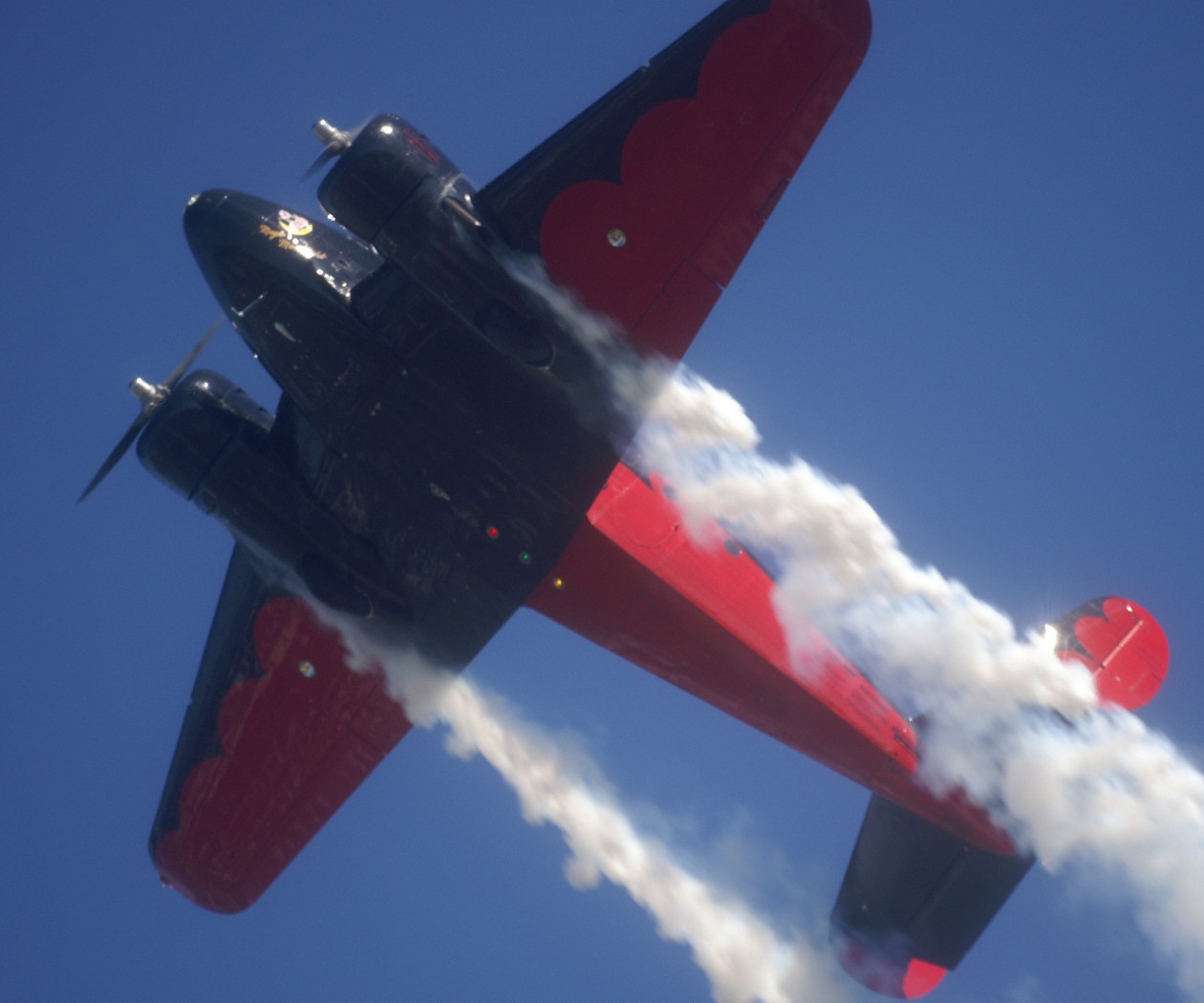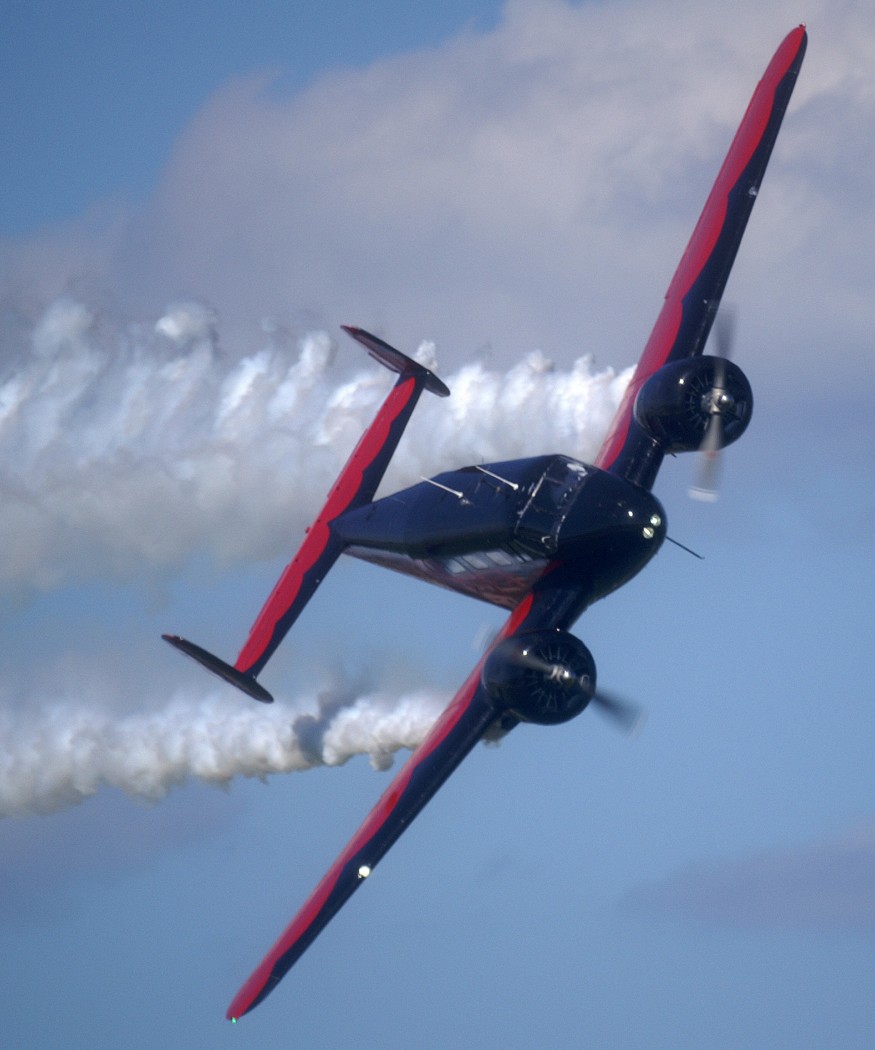 Kyle and Amanda Franklin doing their dynamic "Pirated Skies" routine.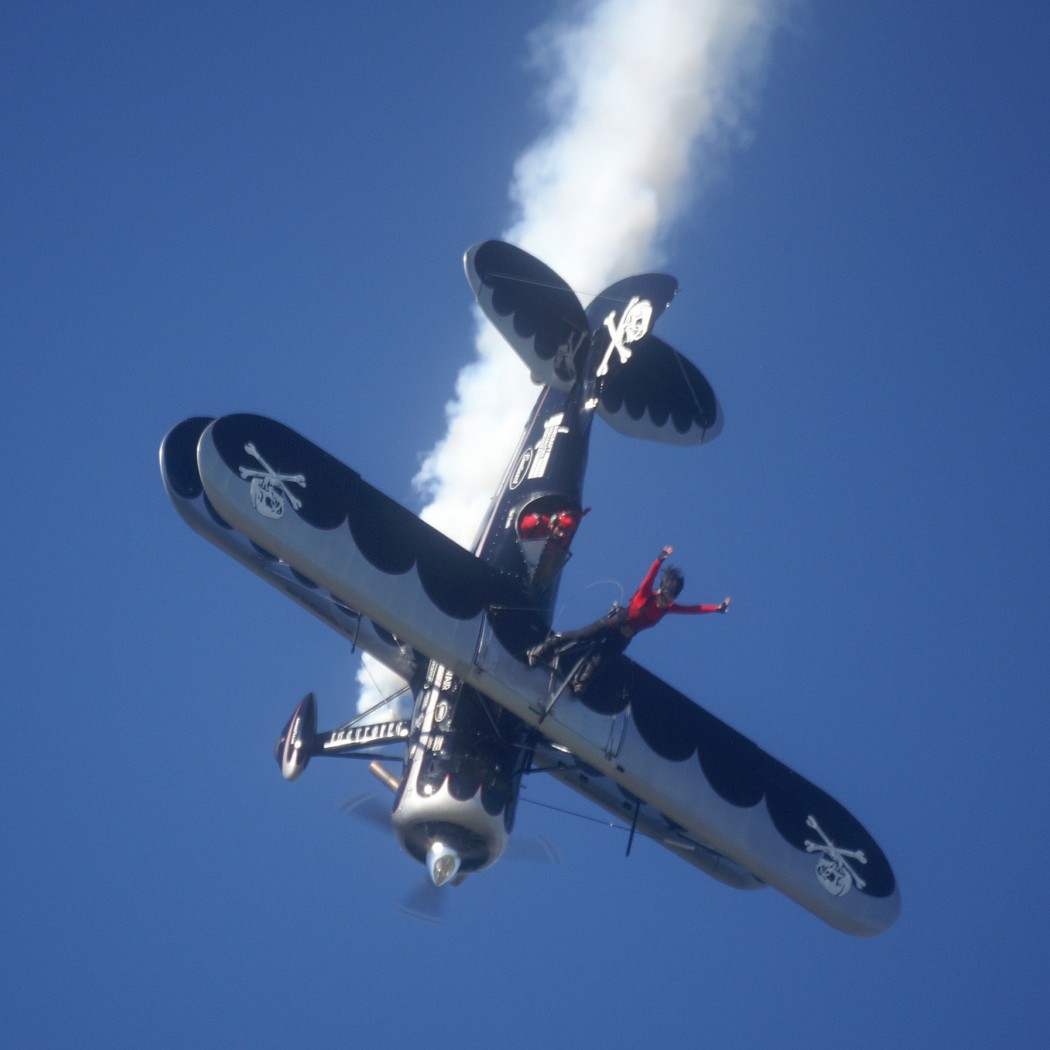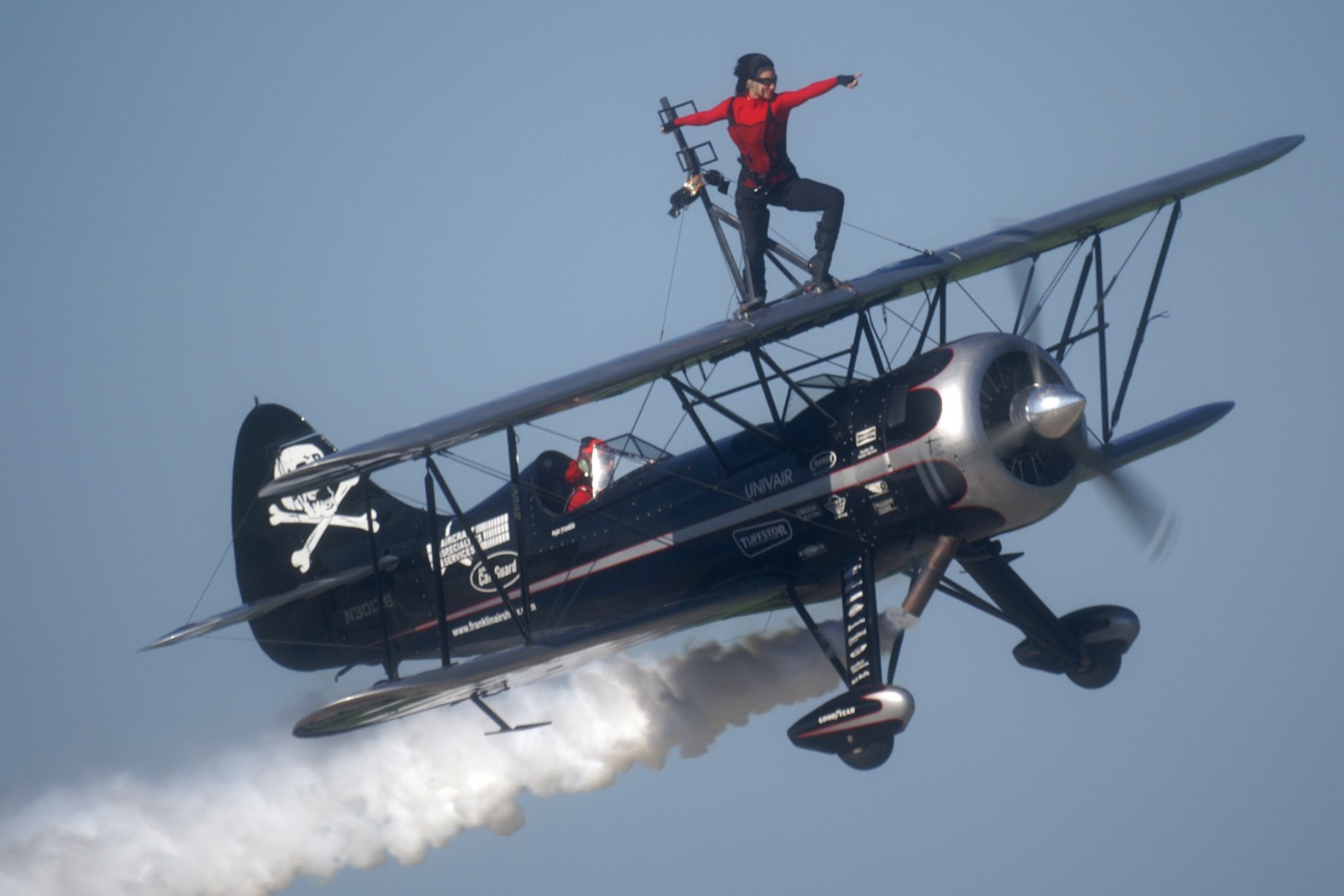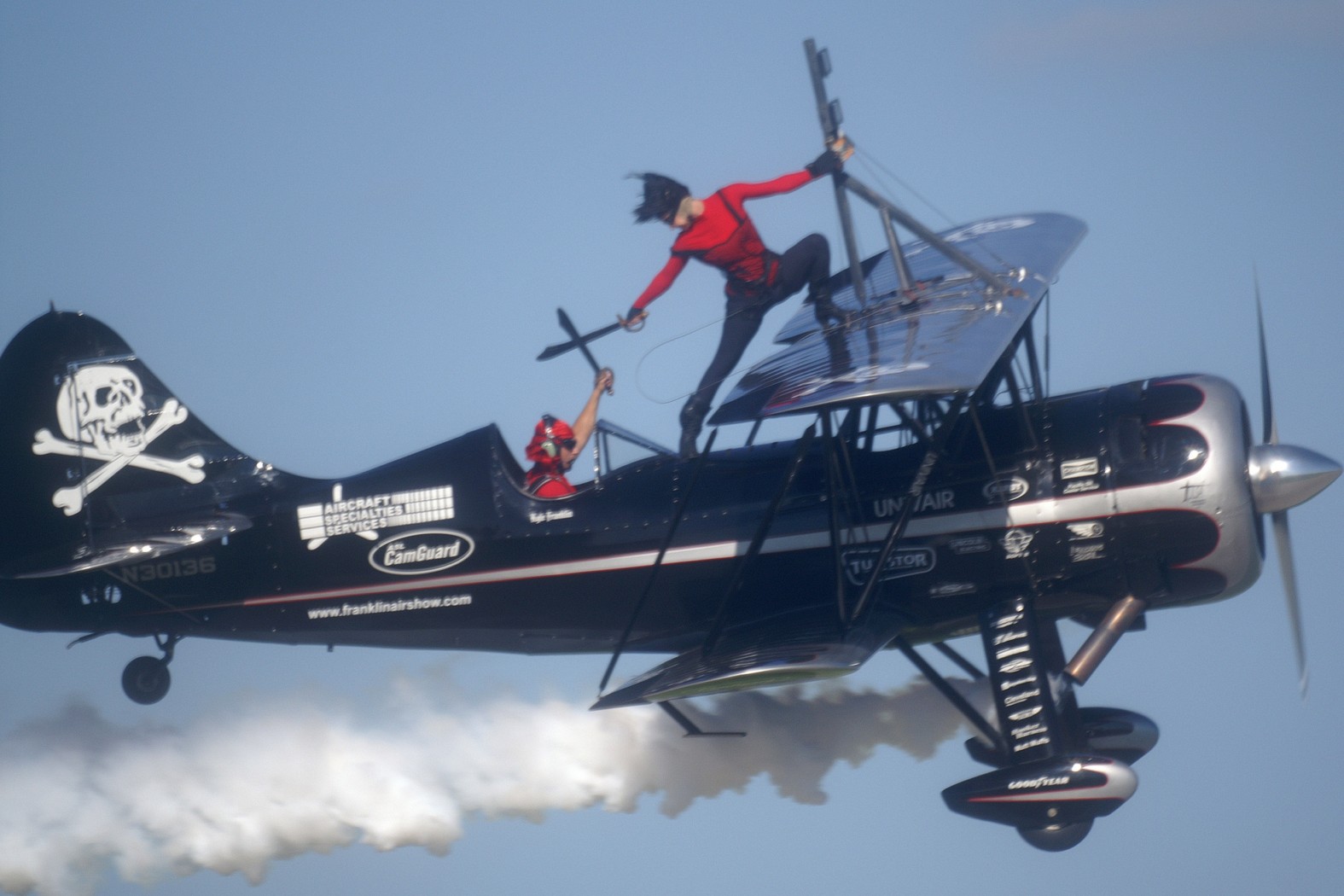 Warbirds of America had many planes in the air, but I liked these photos of the bug-eyed OV-1 Mohawk and push-pull O-2.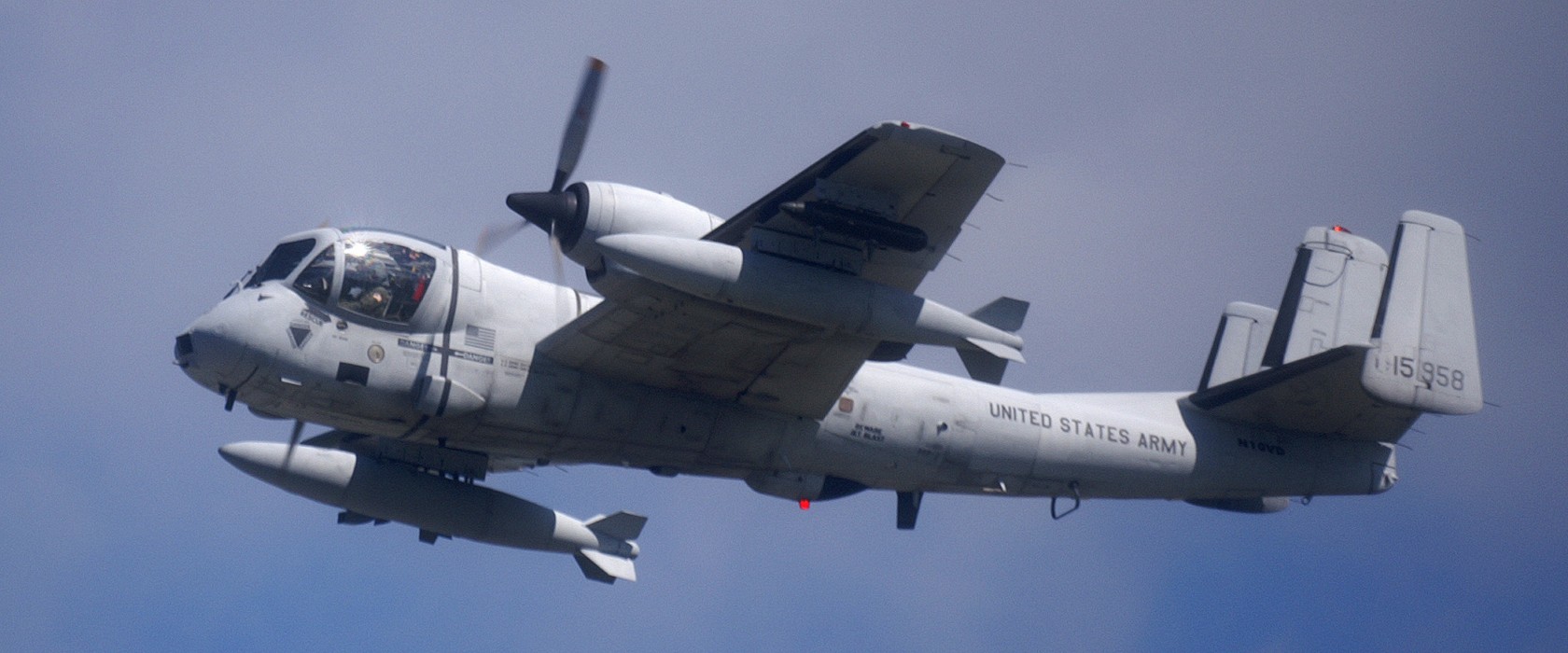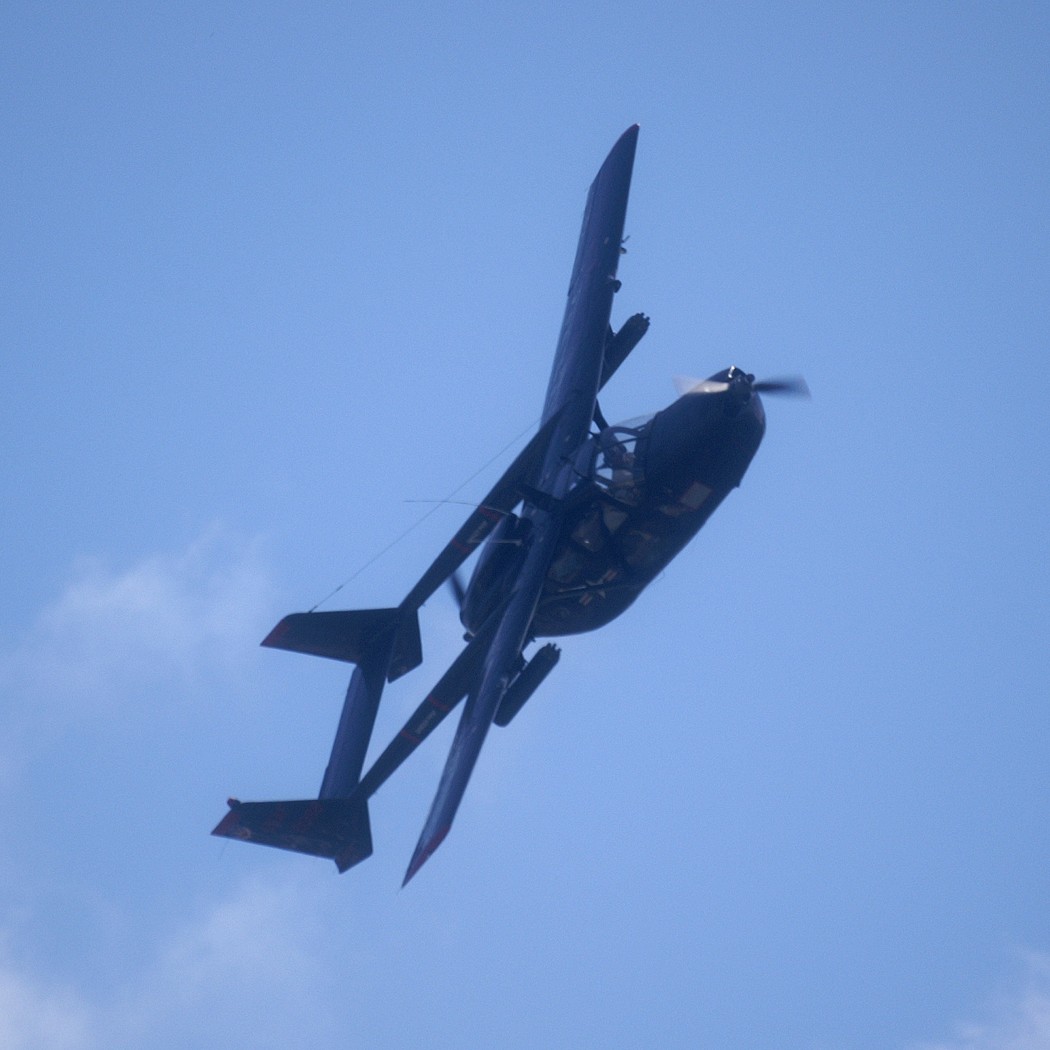 This replica 1930 Sikorsky S-38 did a flight demo on rainy Friday. It recreates the zebra-striped S-38 Osa's Ark used in Africa by filmmakers Martin and Osa Johnson. It also appeared in the film The Aviator.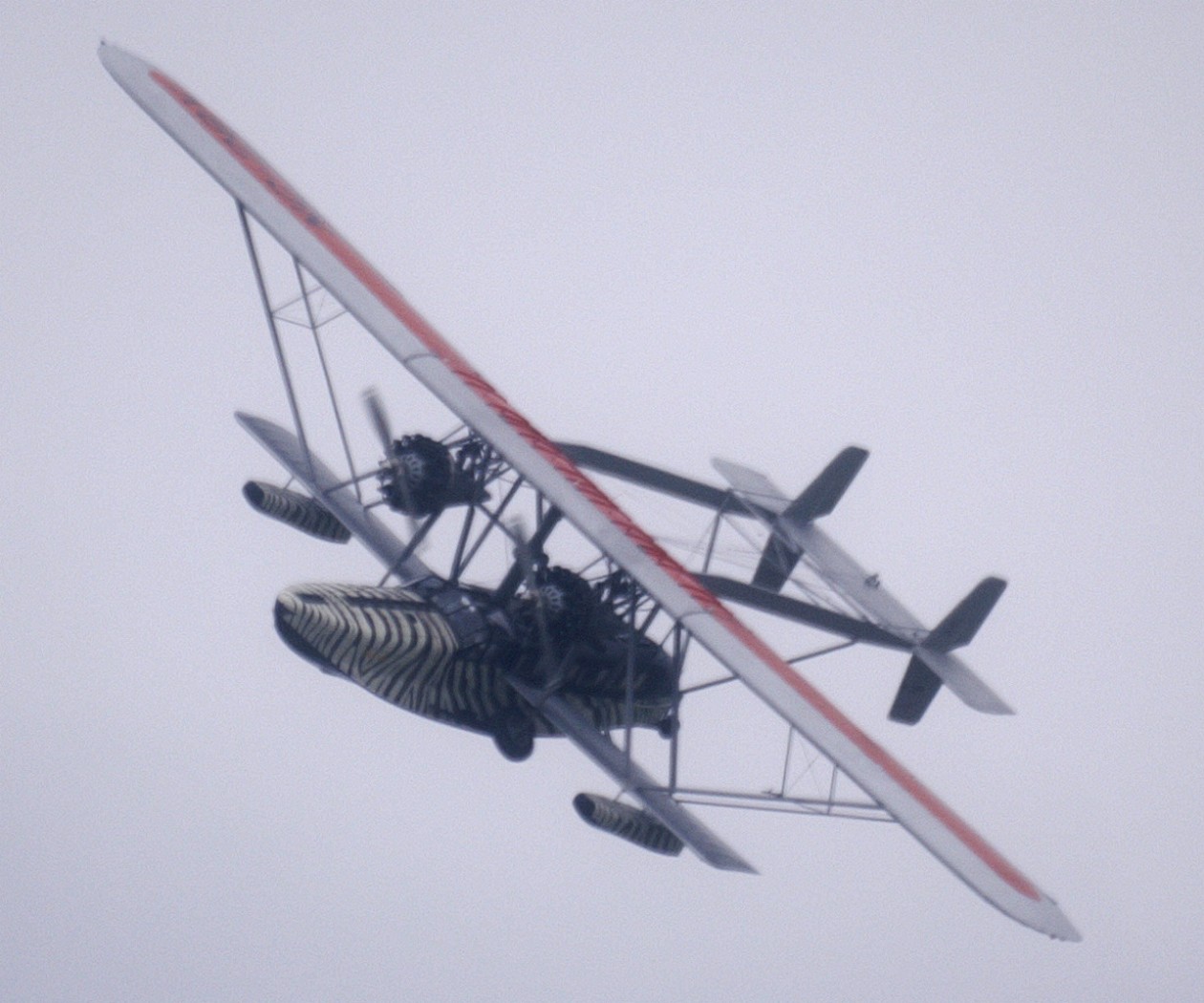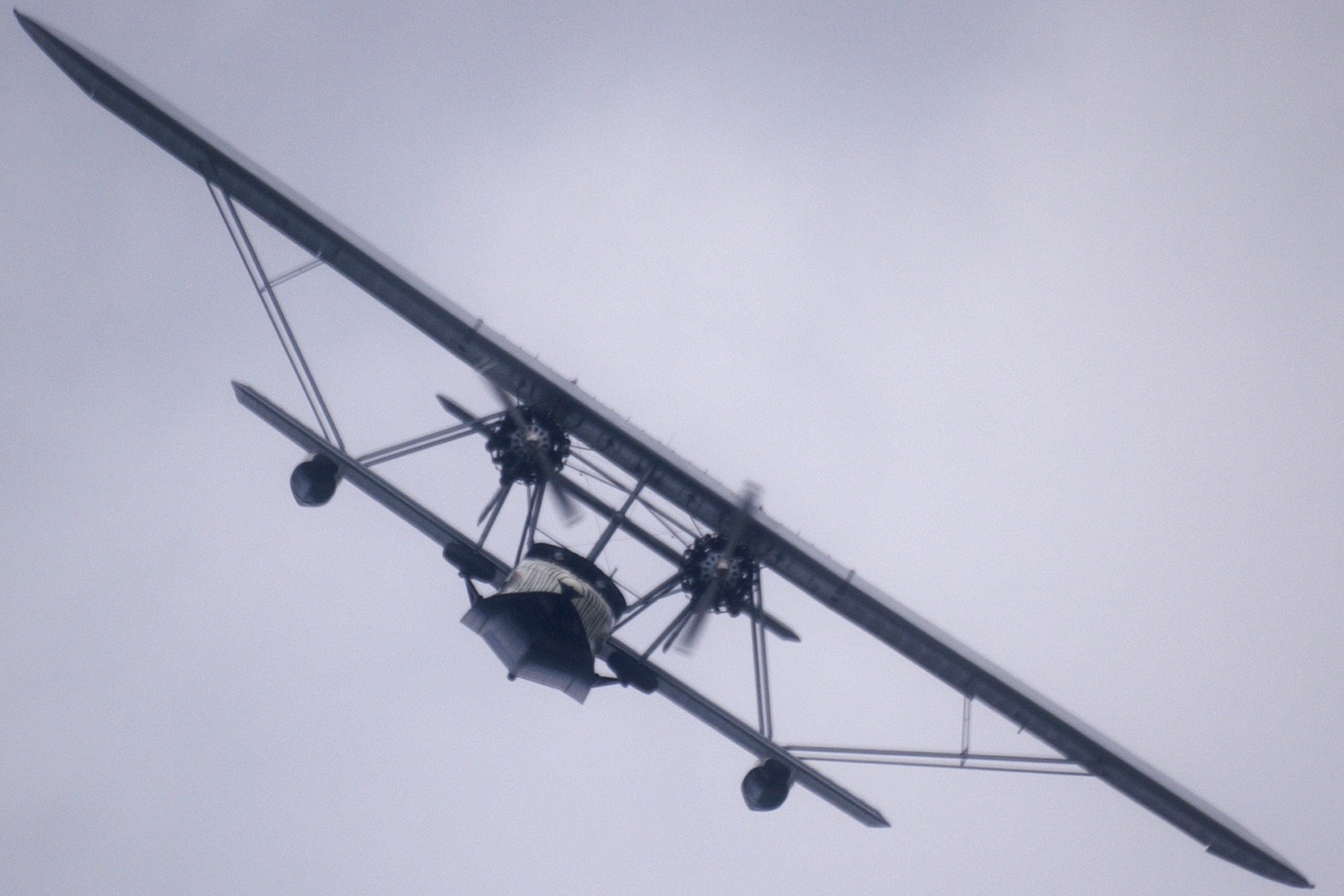 A newer and better known Sikorsky product, the S-64s (and the type certificate) are now all owned and operated by Ericson Air-Crane. Here Goliath arrives Monday with the public debut of the new Ford 2011 Explorer.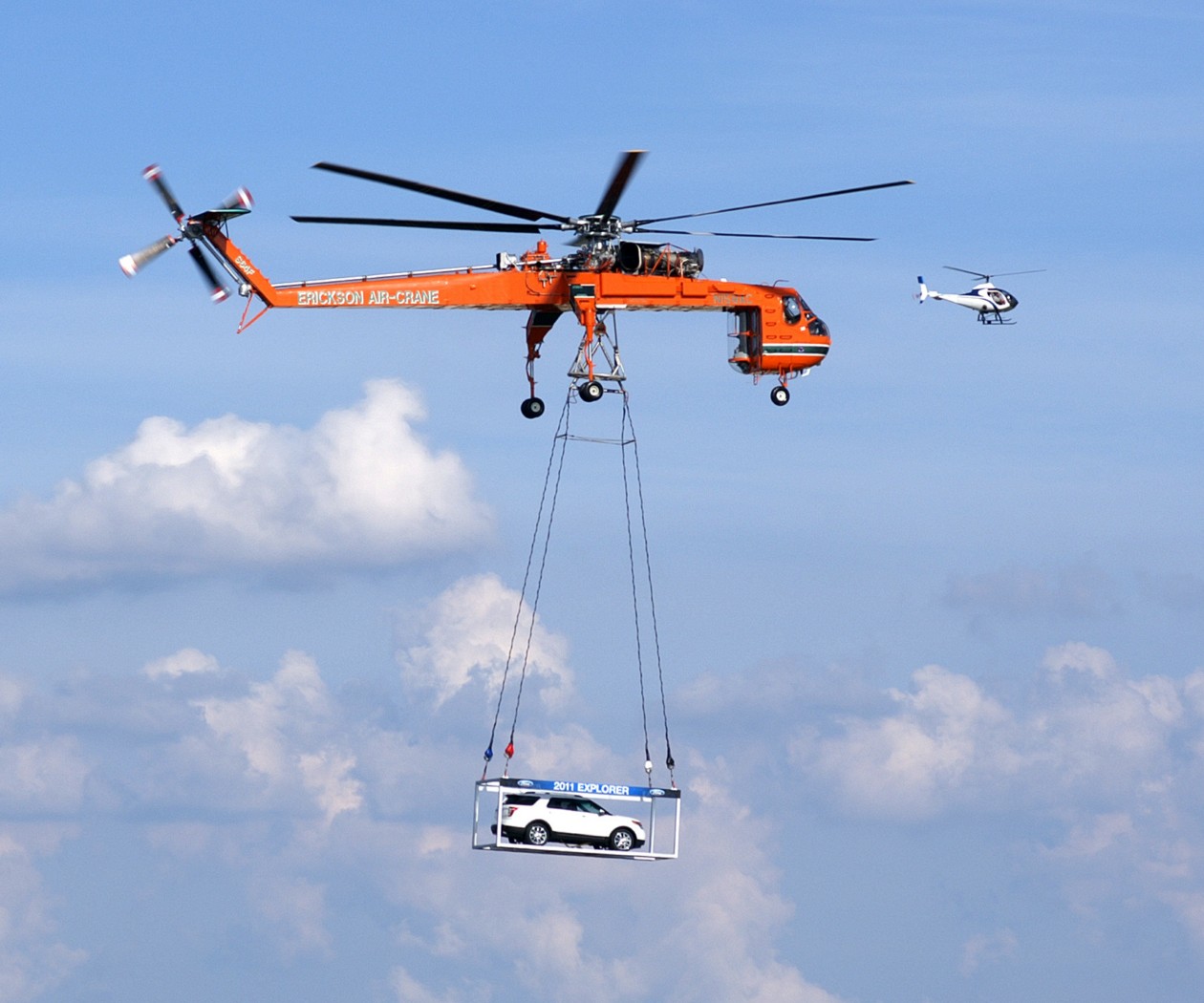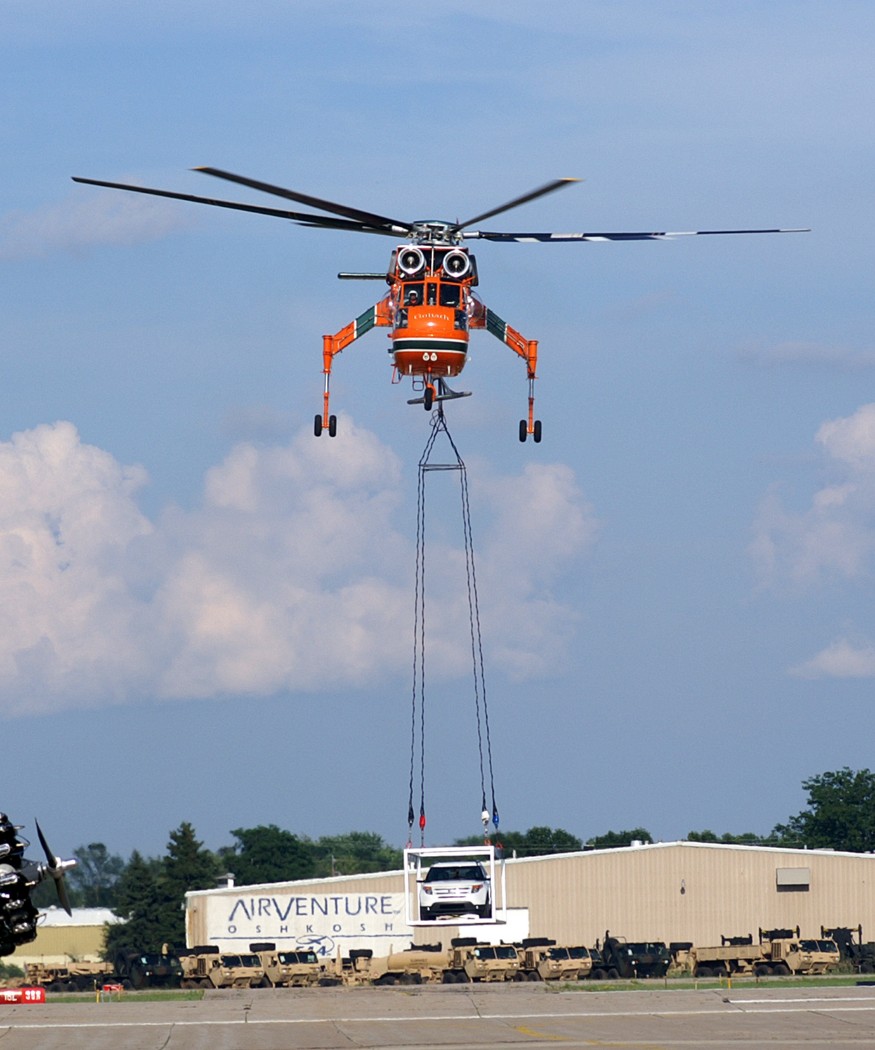 On rainy Friday, Goliath did a water bombing demo after flying out to nearby Lake Winnebago and using its ram scoop.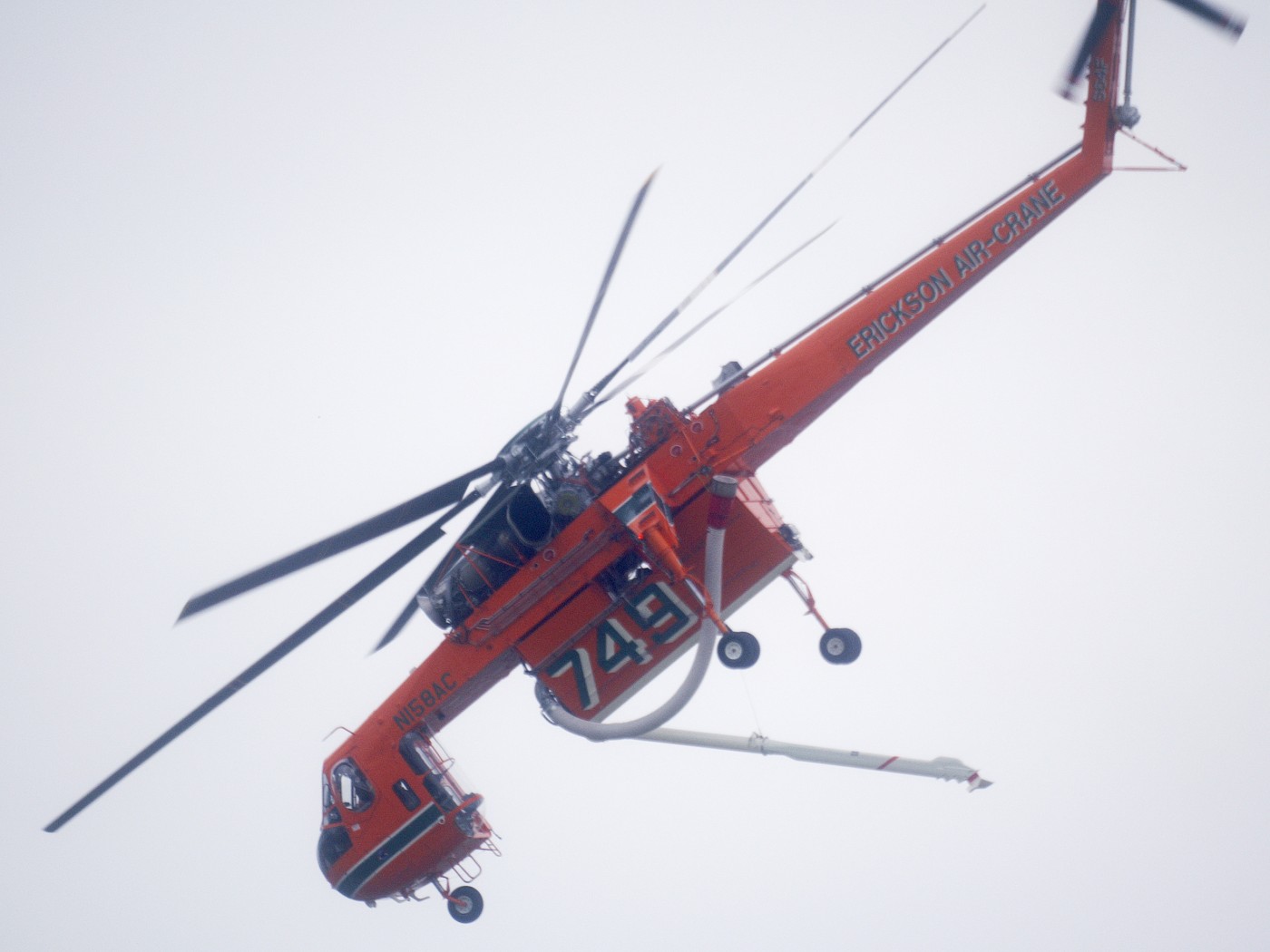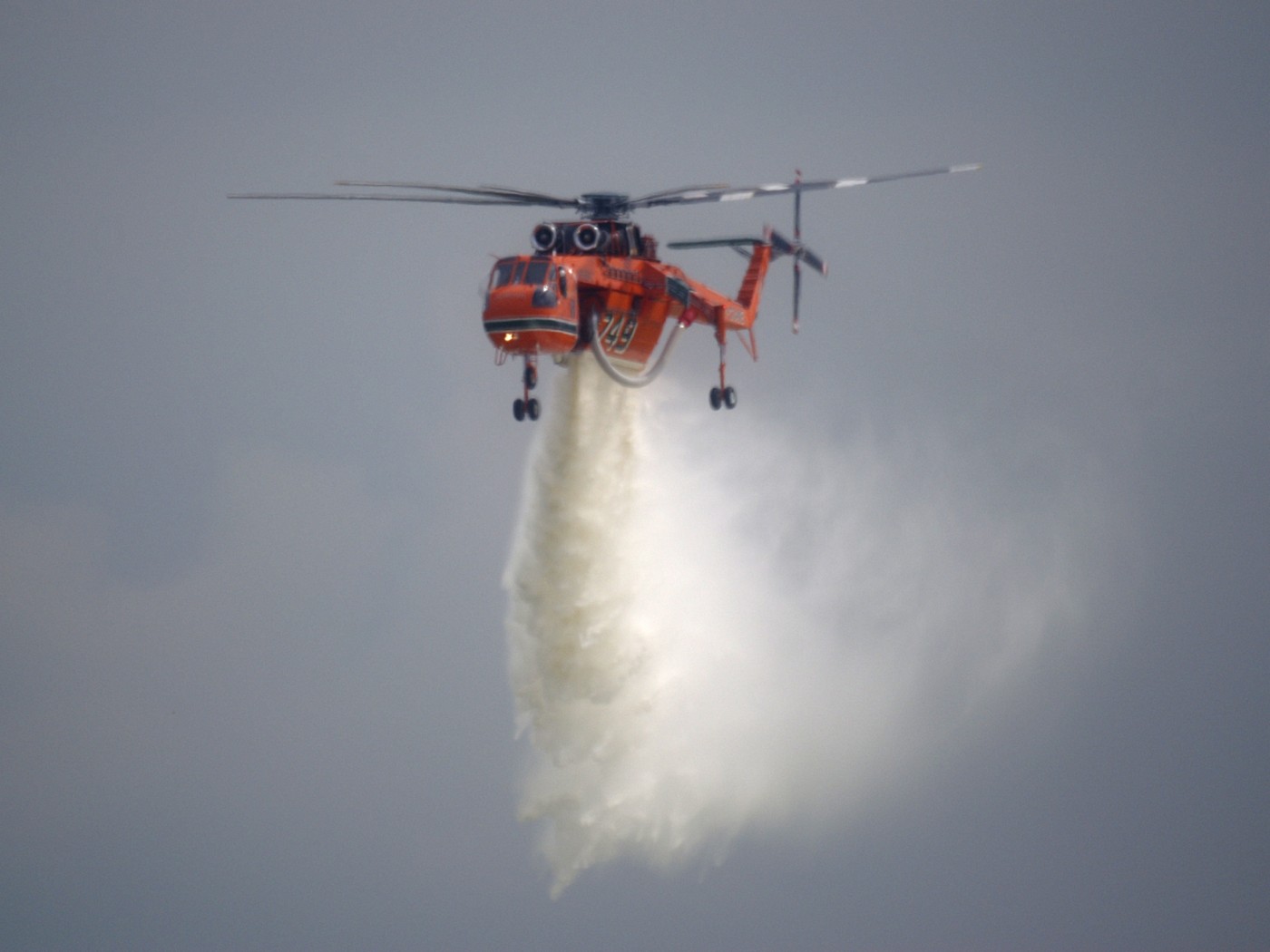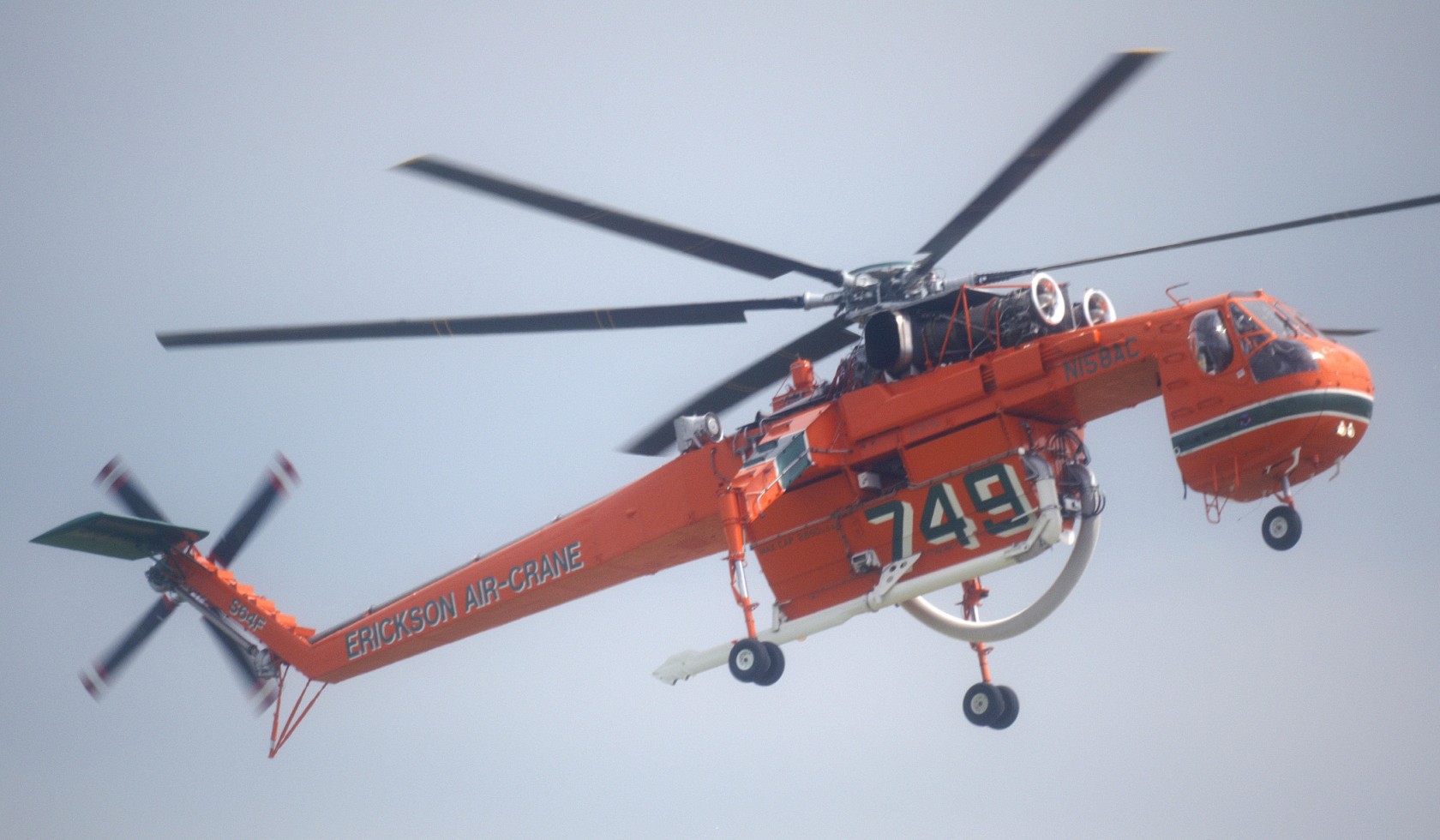 Here she is on a sunnier day.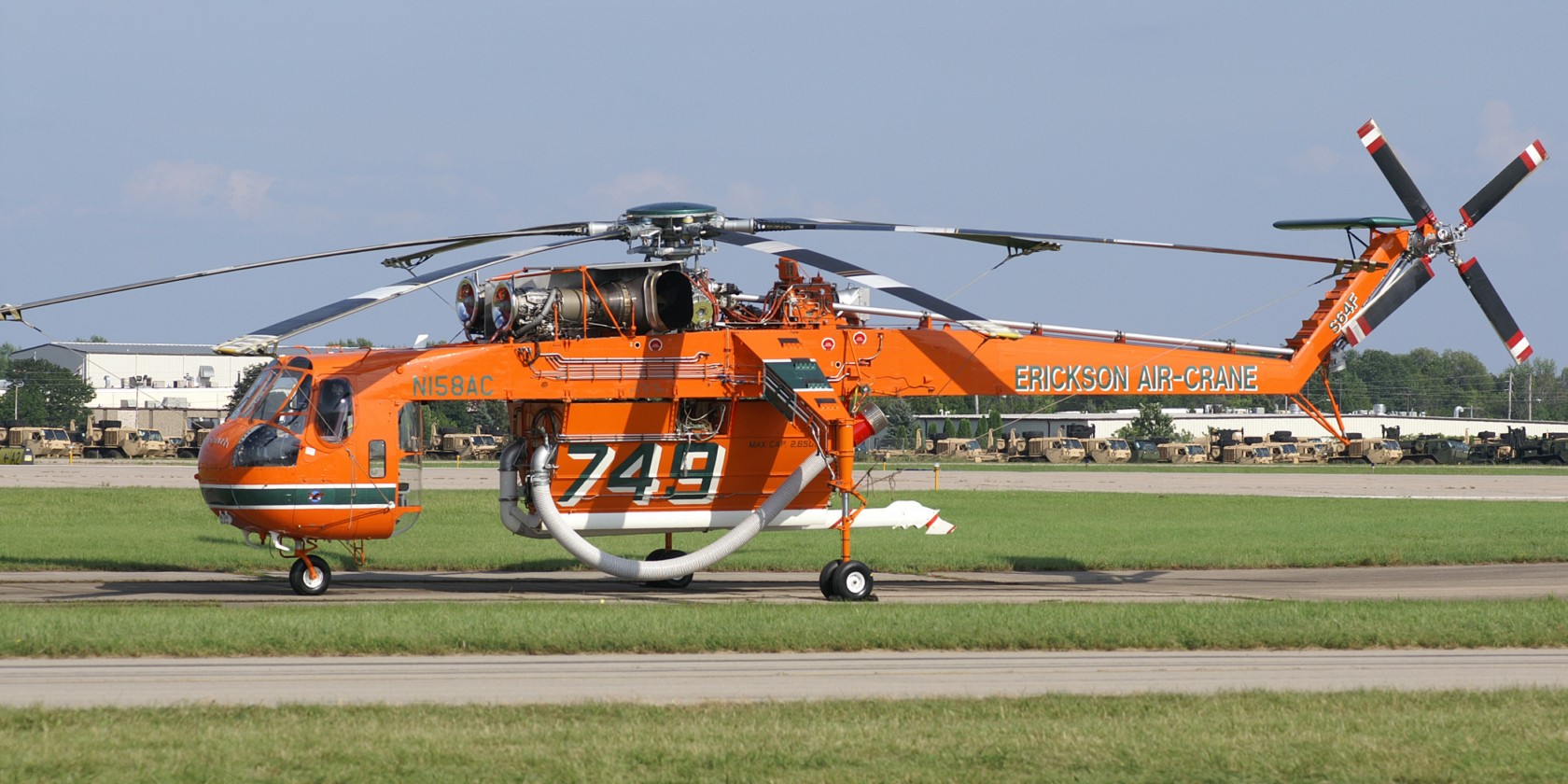 A C-17 Globemaster III does a maximum performance take-off.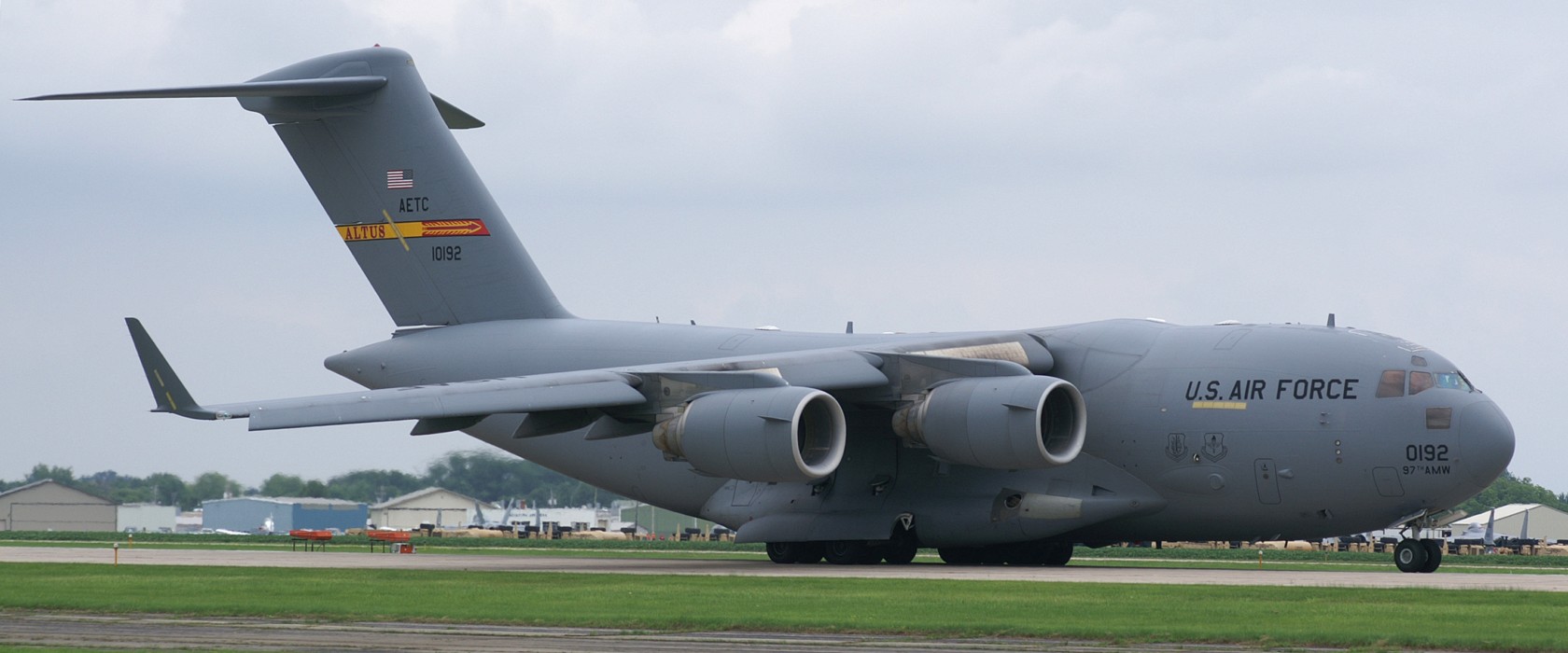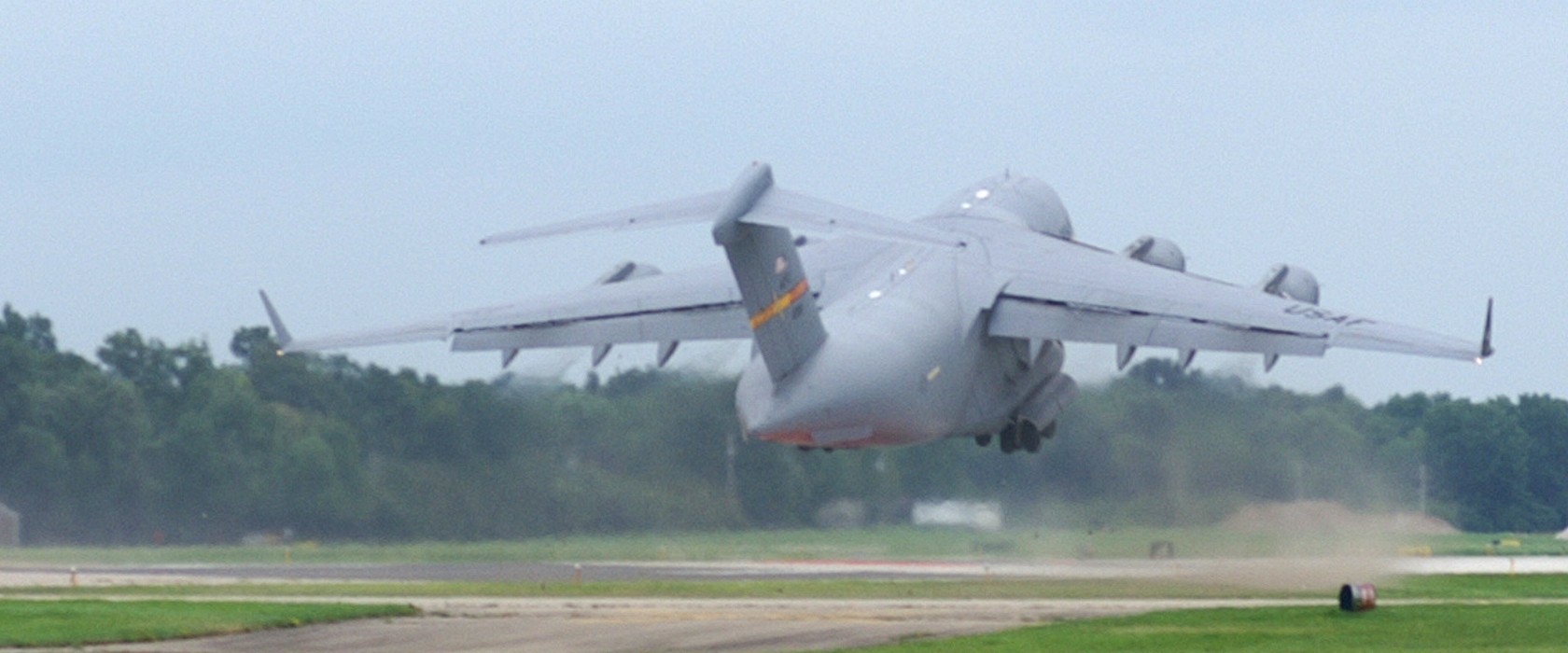 I admit that the CV-22 Osprey looks like the result of an illicit midnight rendezvous between an H-3 and a C-123, but it can fly faster, higher and farther than any helo, while still landing and taking off without a runway. In the hands of Marines this aircraft helped tame Iraq's huge Anbar province by going places their helos couldn't reach.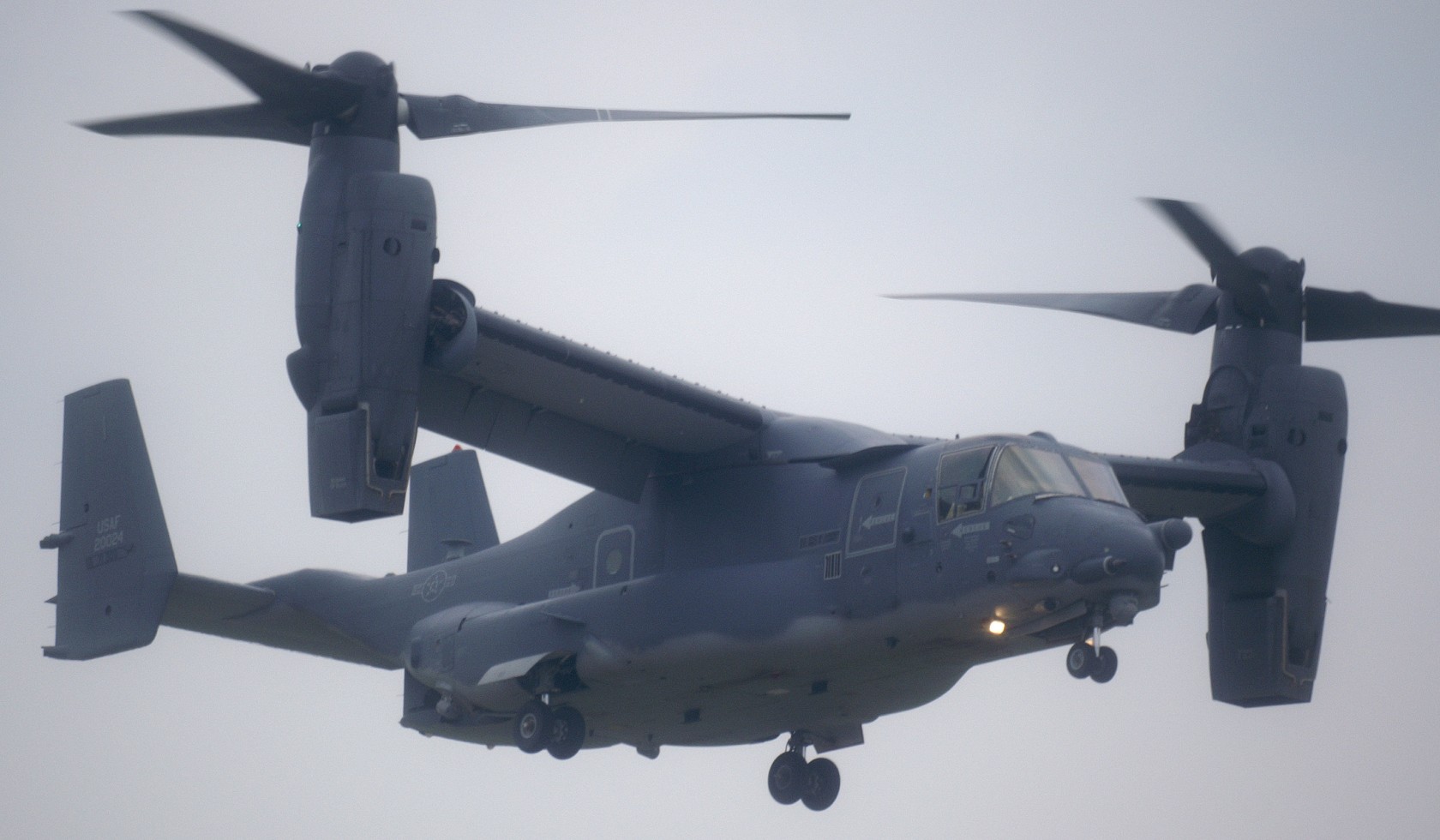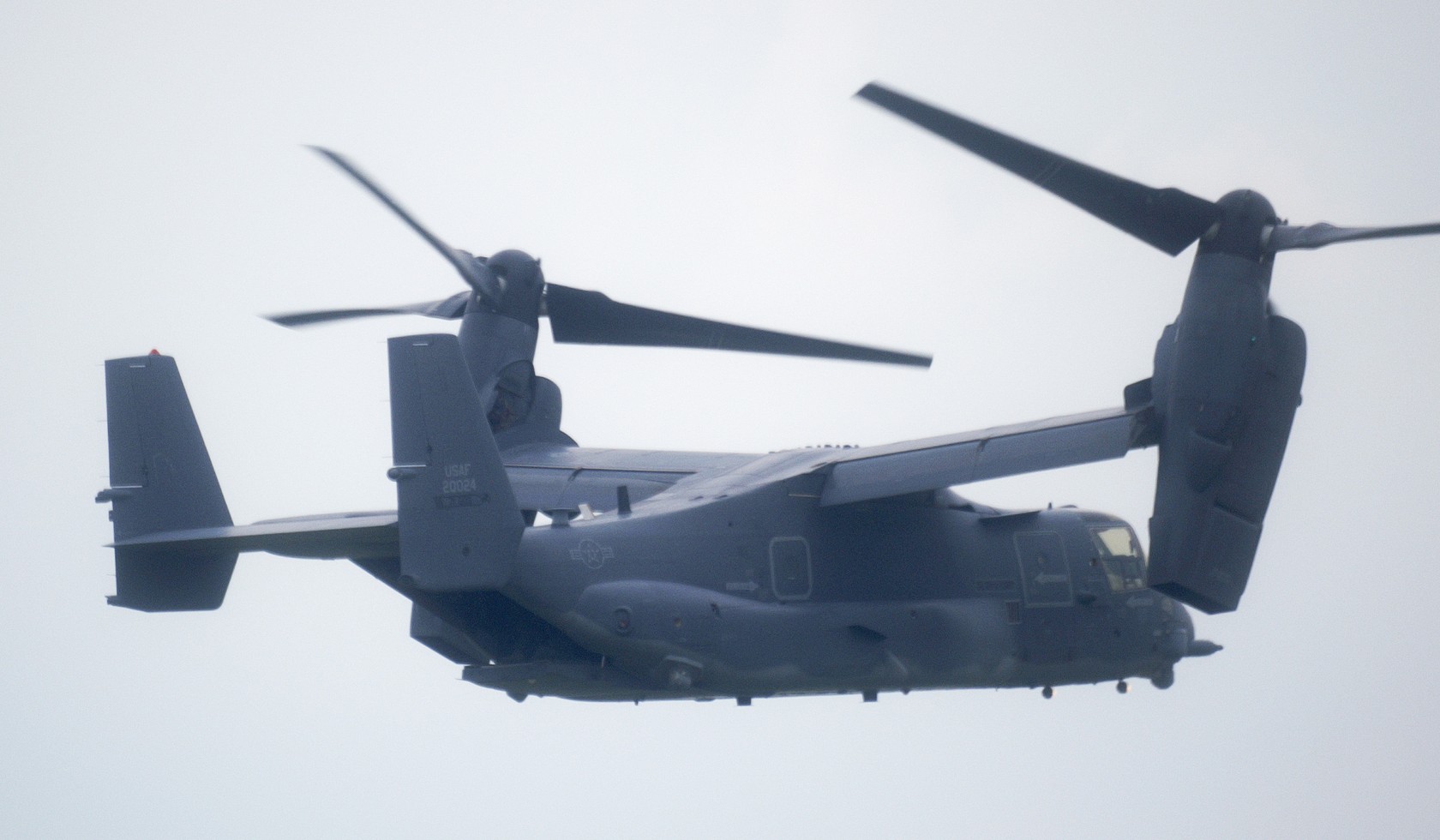 Some of the many jets (most of them privately owned) that flew at various times, most of which, when I was much younger, I thought I would never see, let alone flying. A little Dornier Alpha Jet made passes during overcast Friday.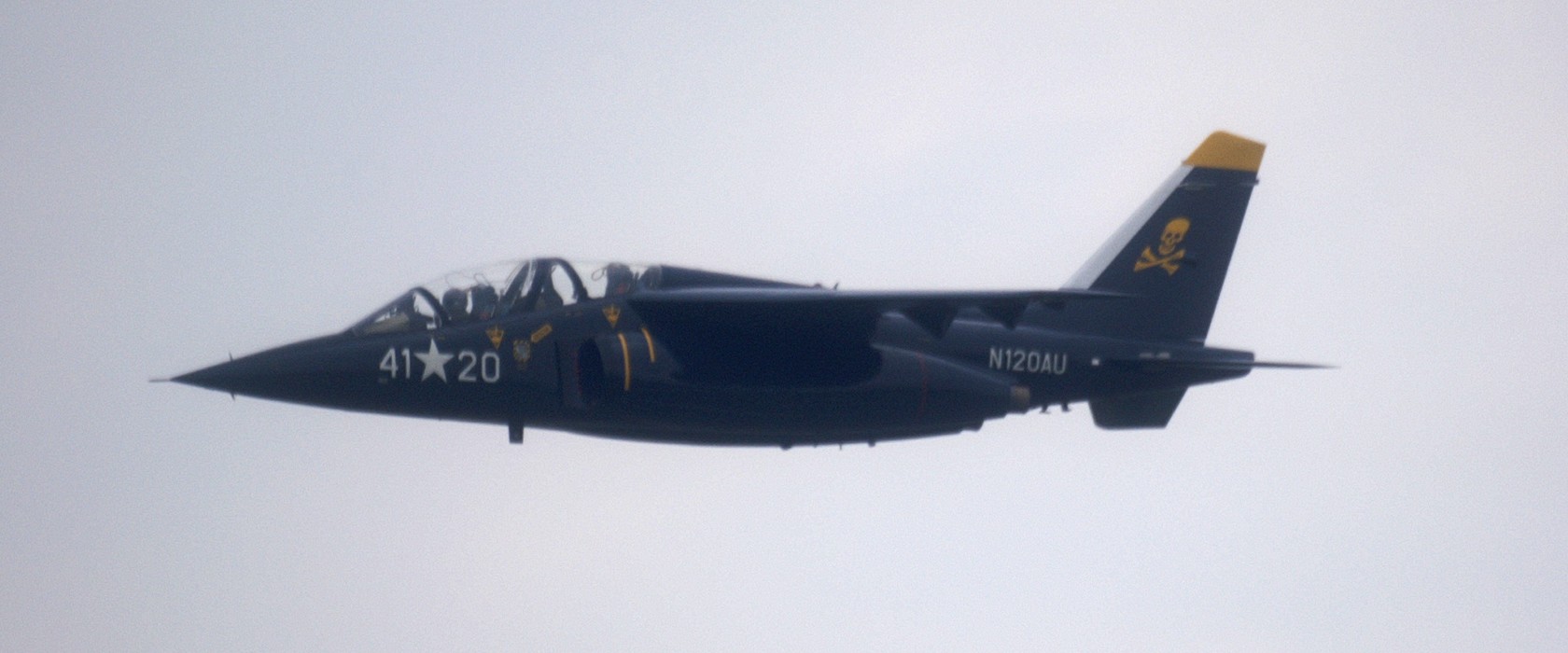 Not privately owned, I assume this T-38 out of Beale AFB (tail code BB for Blackbird) was there to accompany the Global Hawk, since they are based there along with U-2s (and formerly SR-71s).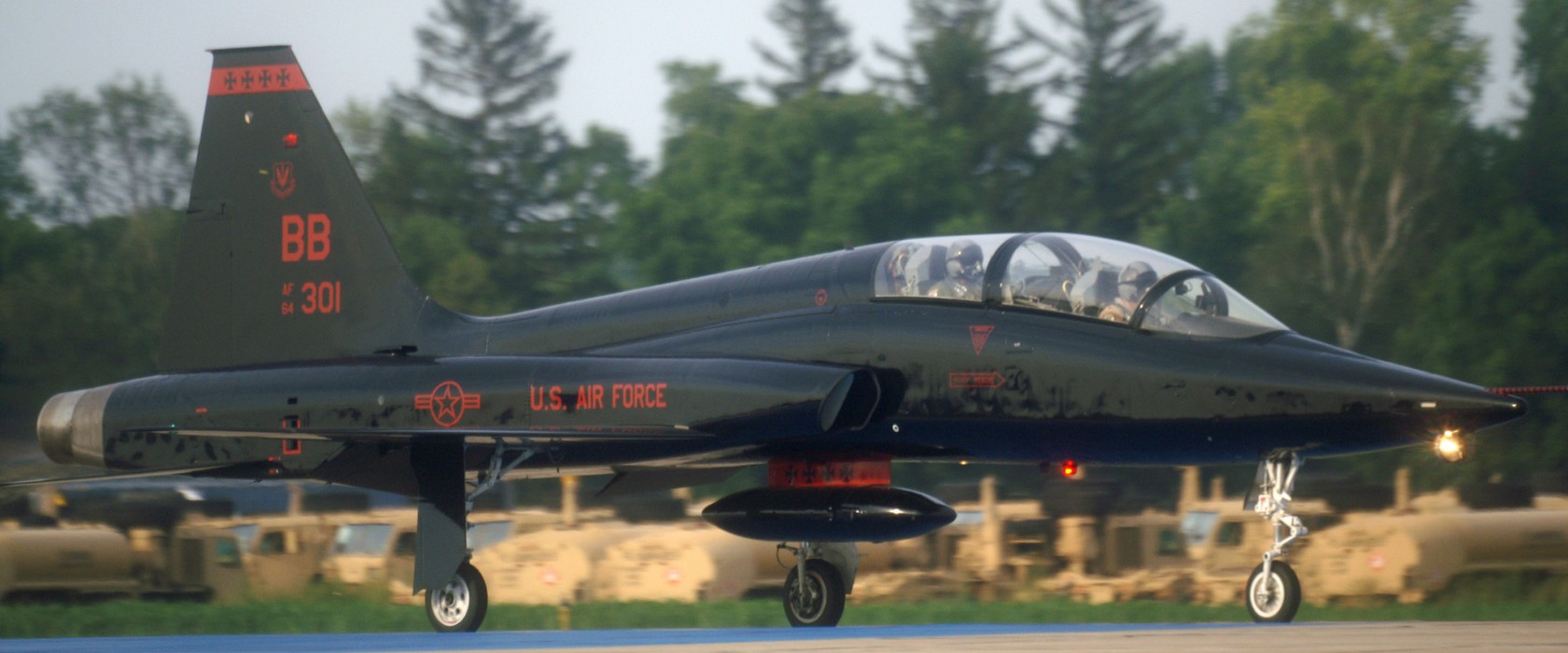 Two MiG-21s that used most of the 8,000-foot runway to get airborne on their way home Thursday! In America; whodathunkit as late as the 1980s? They are owned by Paul van den Heuvel of DeKalb, Illinois (2-seater) and William Ward of Ann Arbor, Michigan. Both are ex-Polish Air Force planes.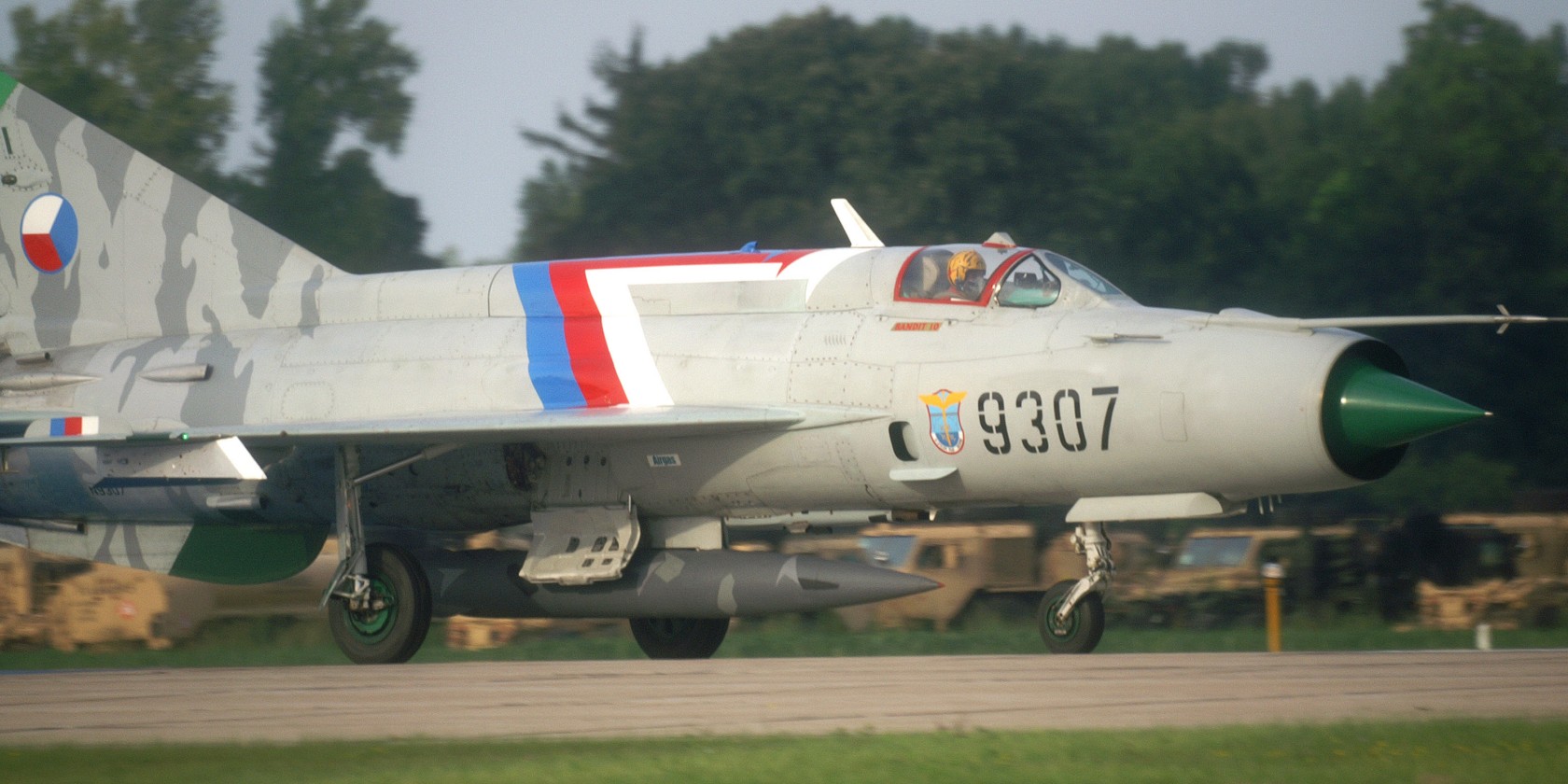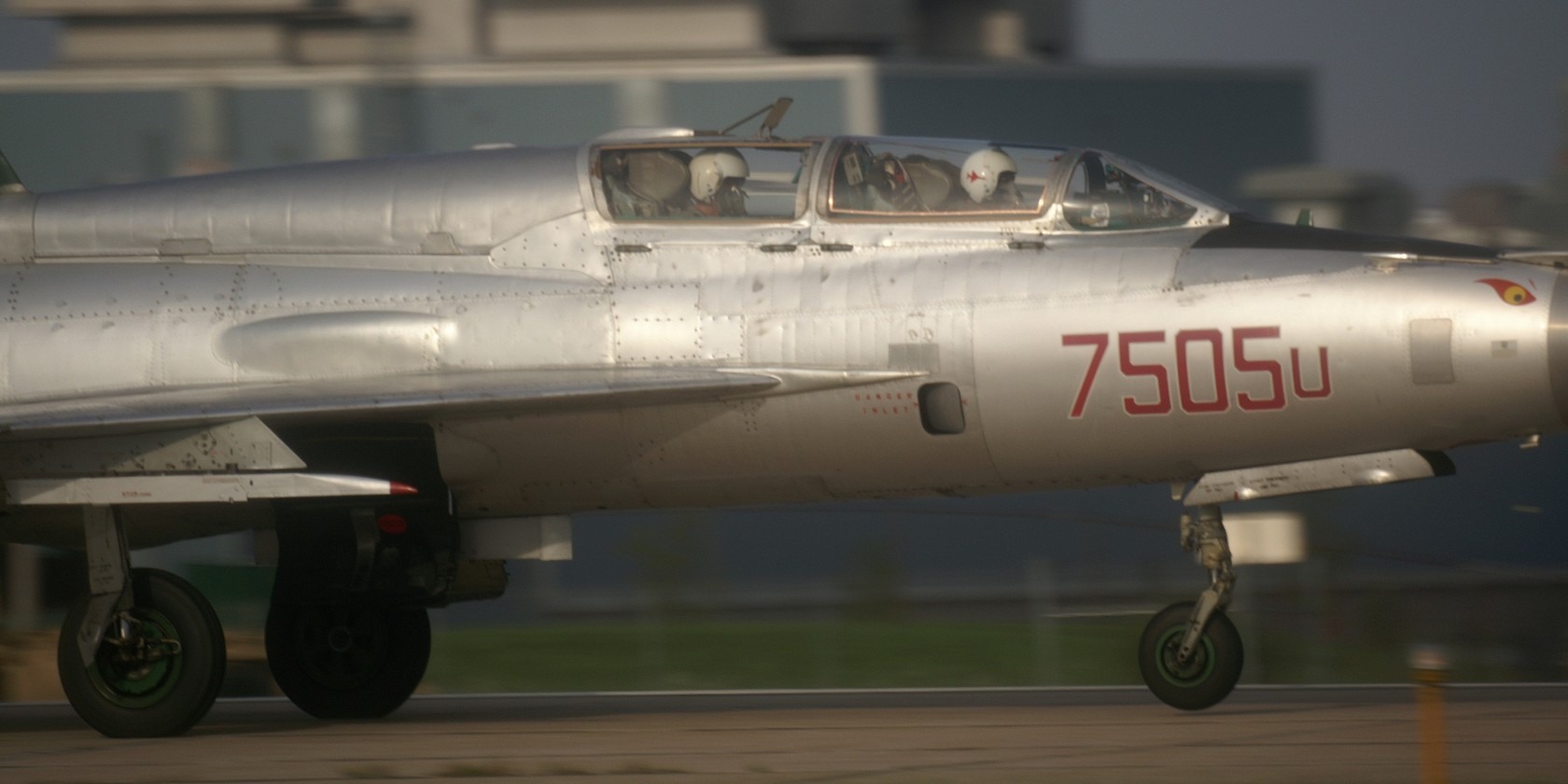 Not only that, but privately owned F-4s and A-4s? The Collings Foundation operates this F-4 and the 2-seat A-4 below that participated in a Vietnam Memorial Flight. What an amazing formation! I hadn't seen A-4s in the air since the Blue Angels used them in the late 70s early 80s.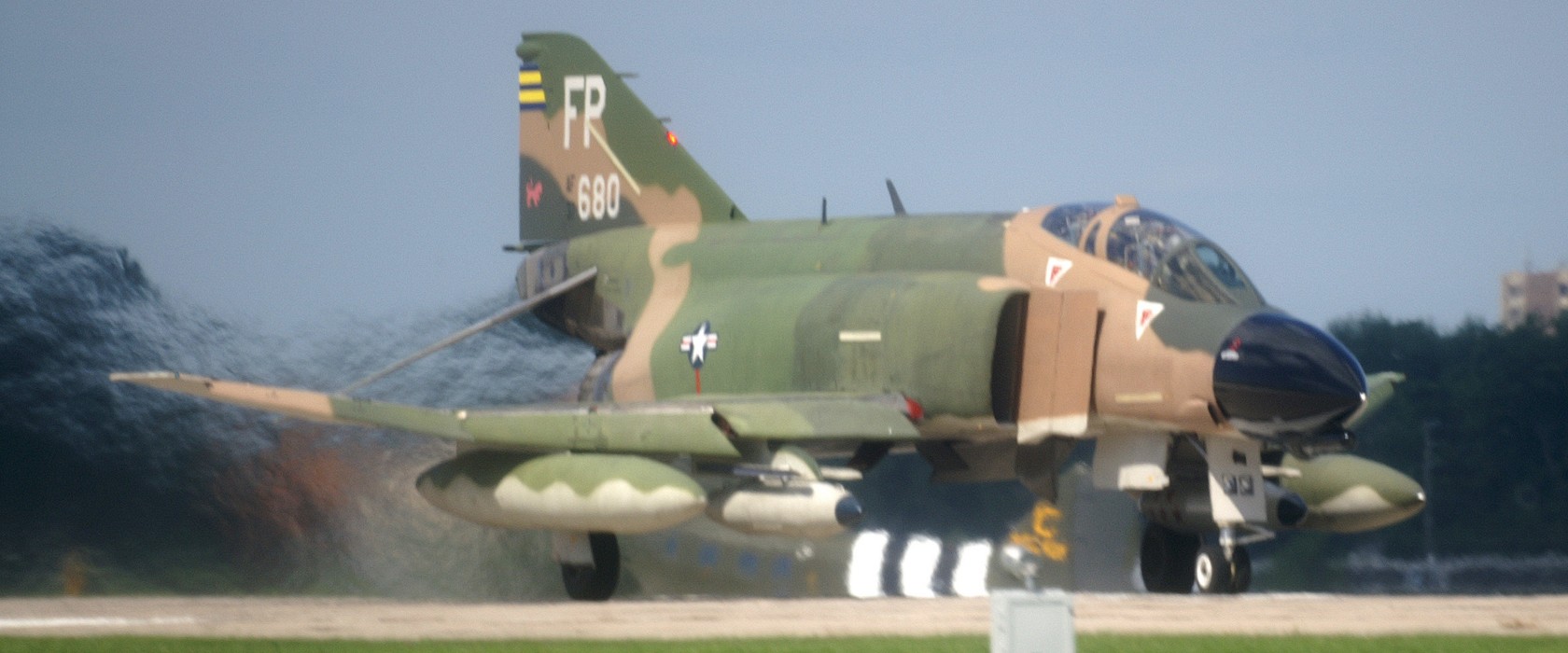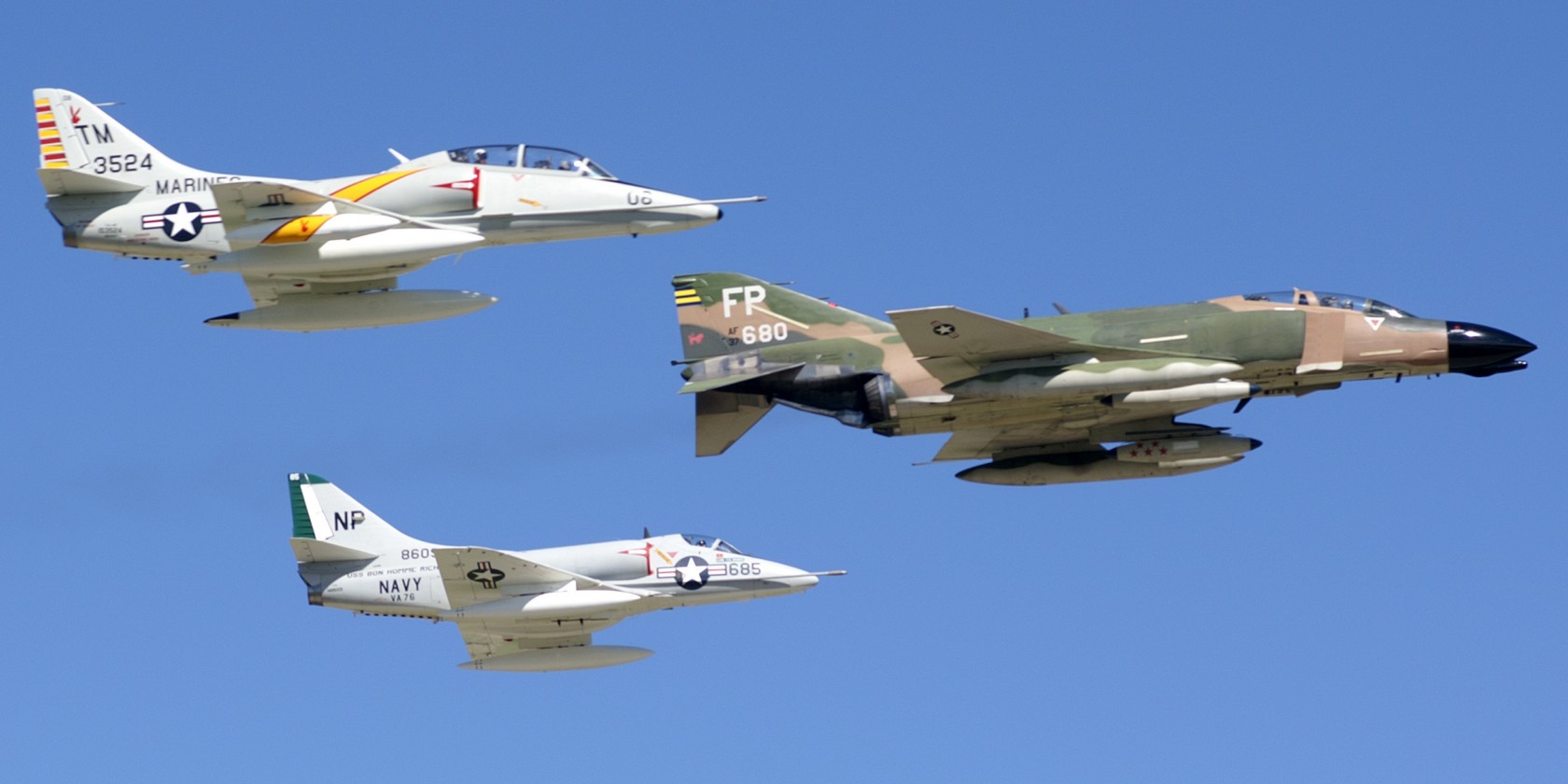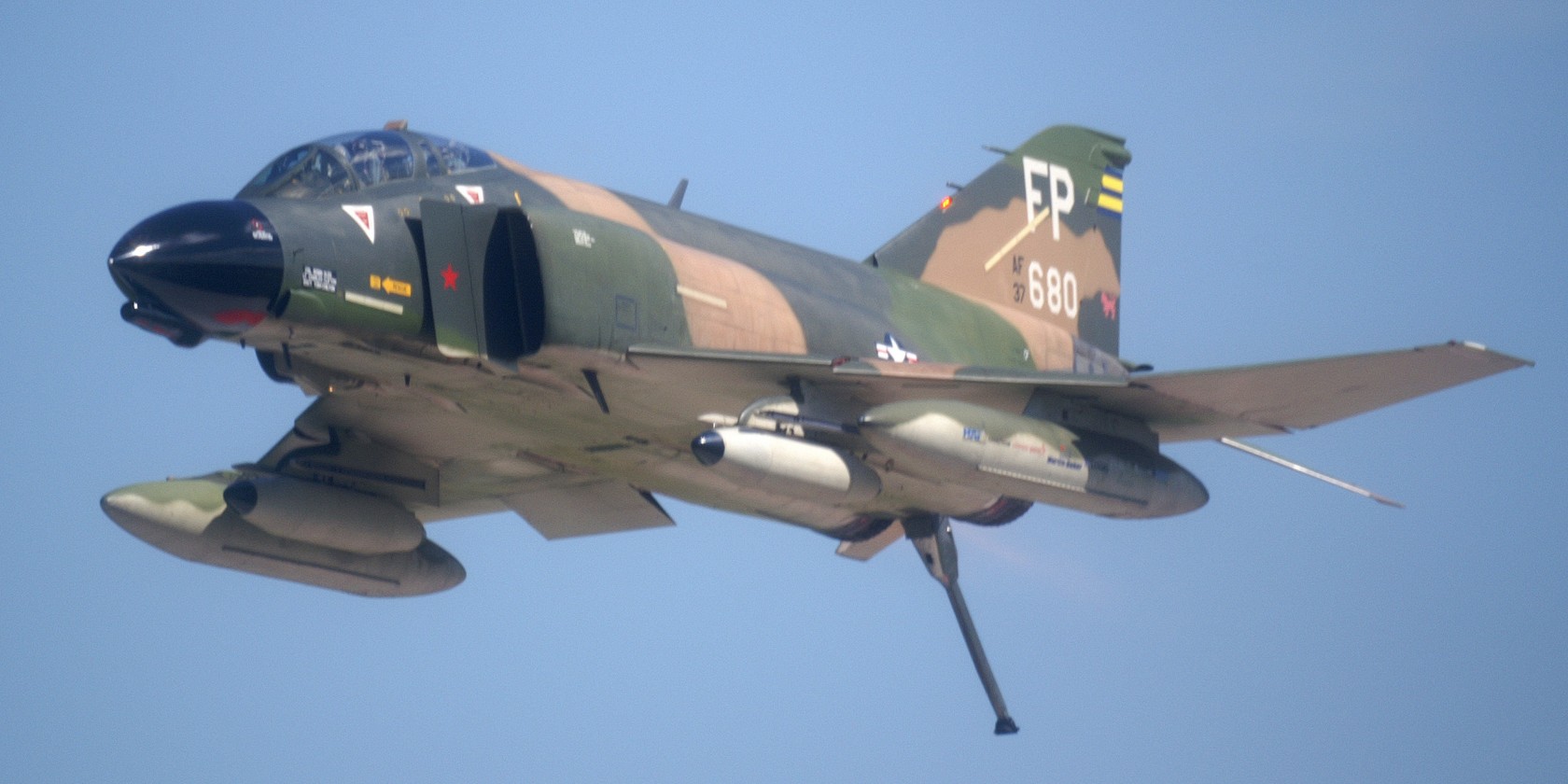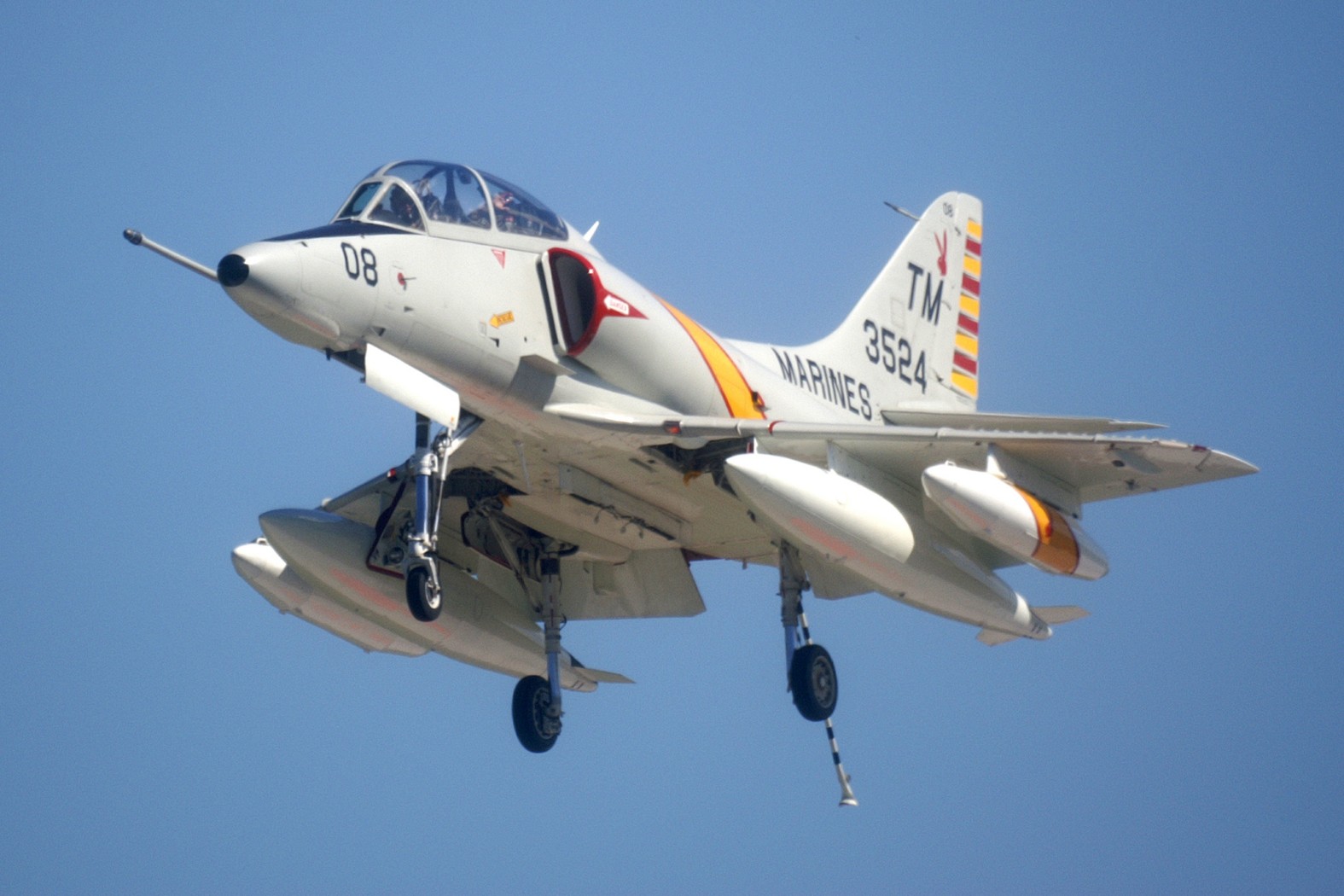 The QF-4E of the 82nd Aerial Targets Squadron after completing Saturday's Air Force Heritage Flight with two P-38s and an F-15E. With something like 3,000 Phantoms stored at Davis-Monthan AFB, hopefully we will see them at air shows for a long time, so long as targets are still needed....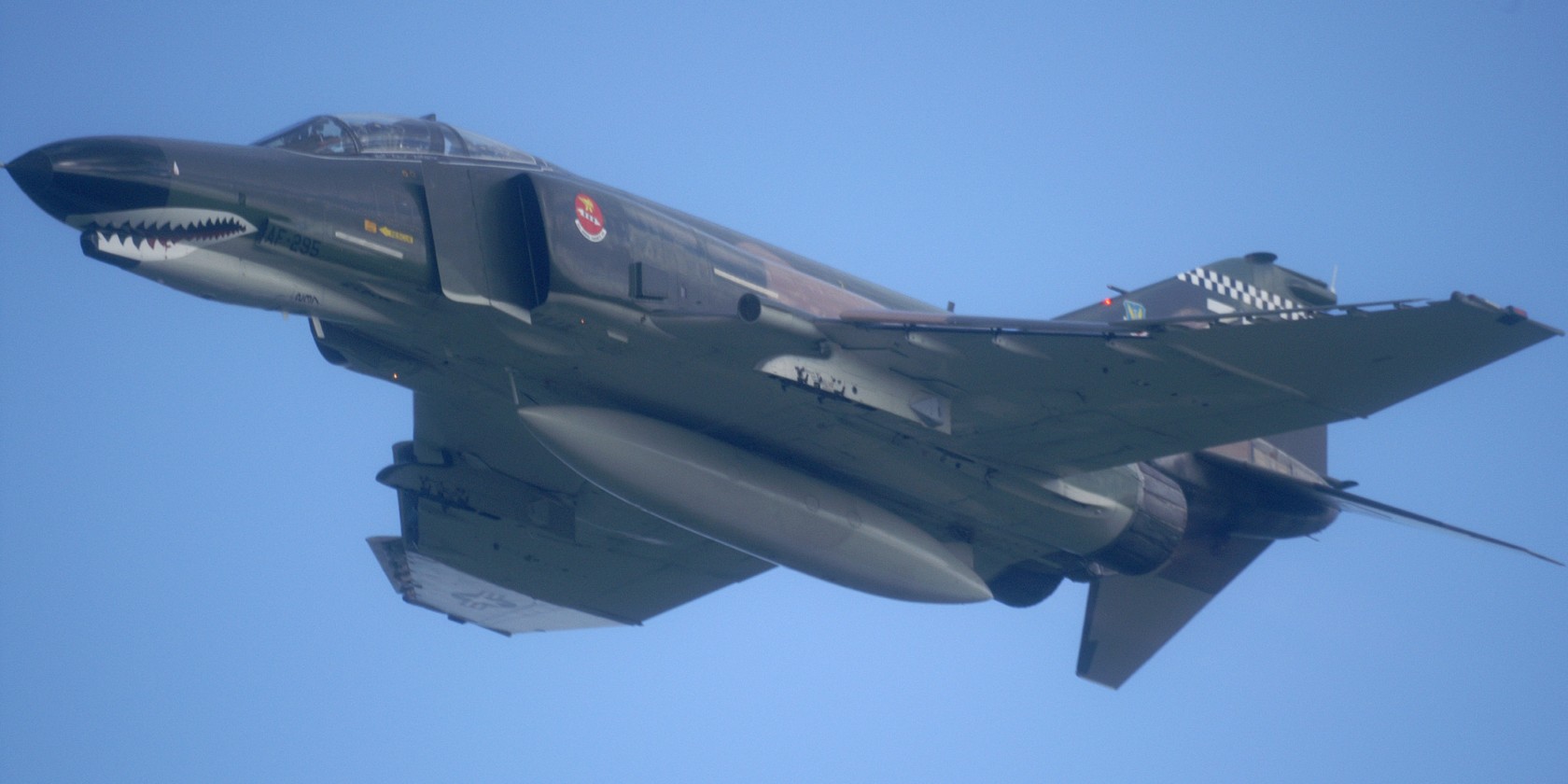 Whodathunkit? Art Nalls' privately owned former Royal Navy Sea Harrier FA.2 - note the small wing and radome nose - is just as loud as the Marine Corps AV-8B Harriers we are used to hearing (and he used to fly). The stubby wings reminded me of the old days of watching AV-8As in the 1970s and early 1980s. Yup, I've been to a lot of airshows....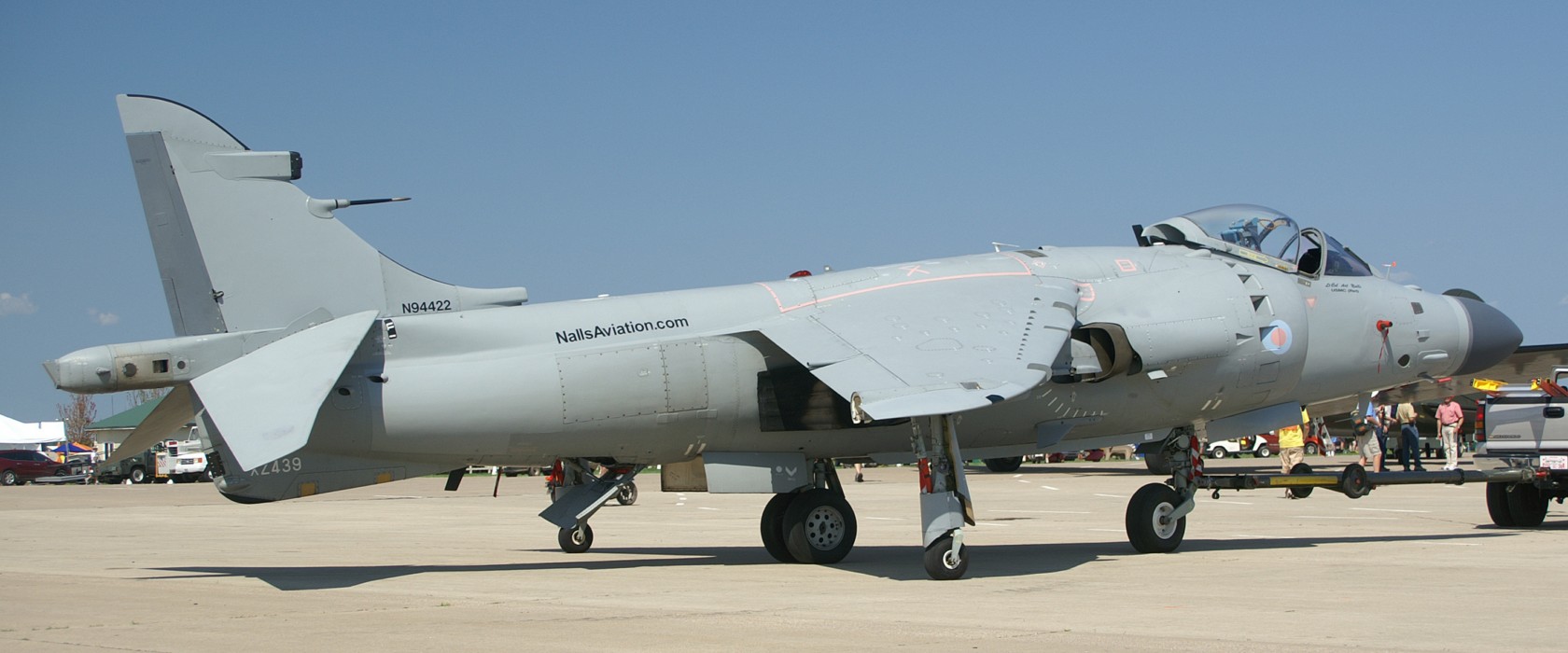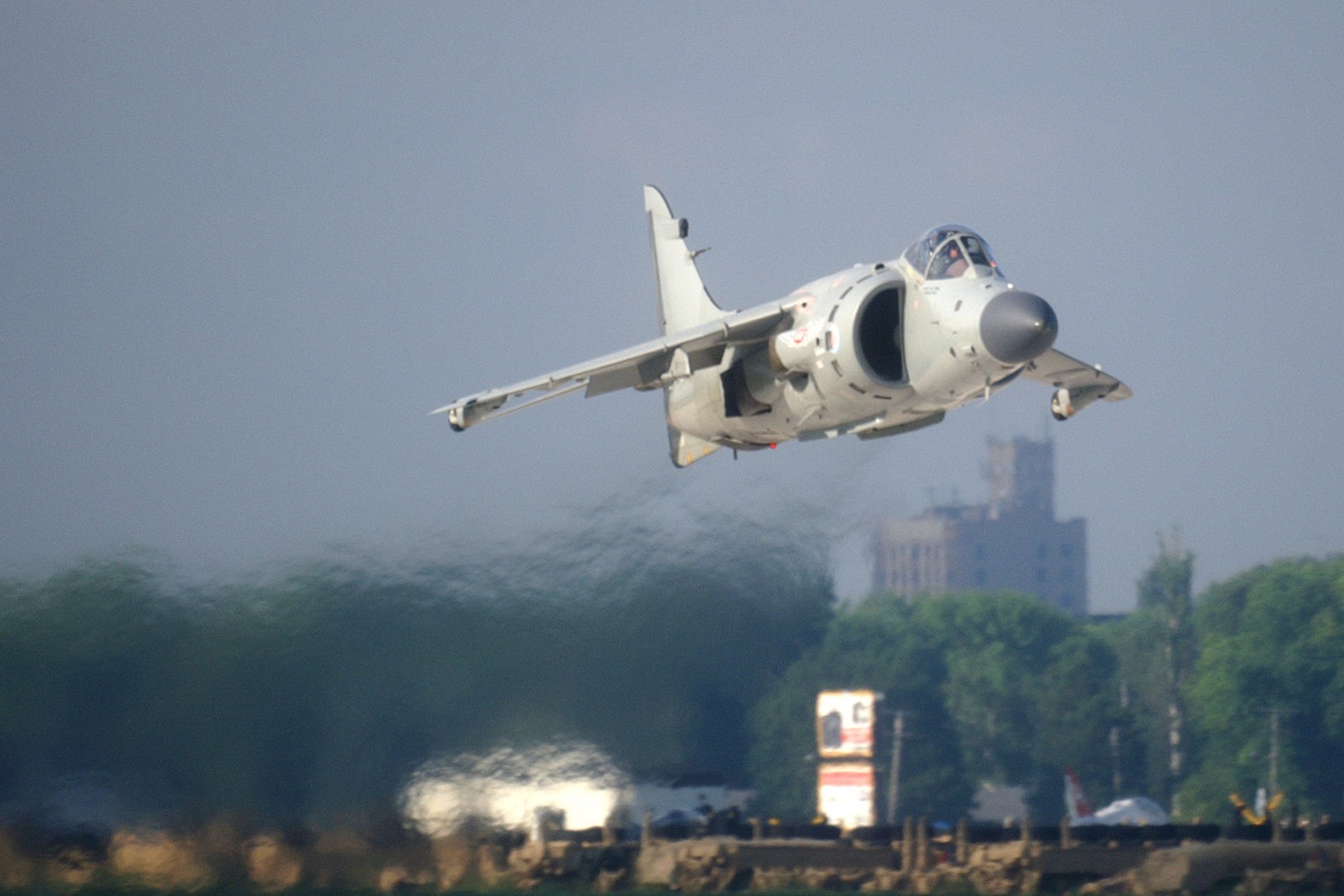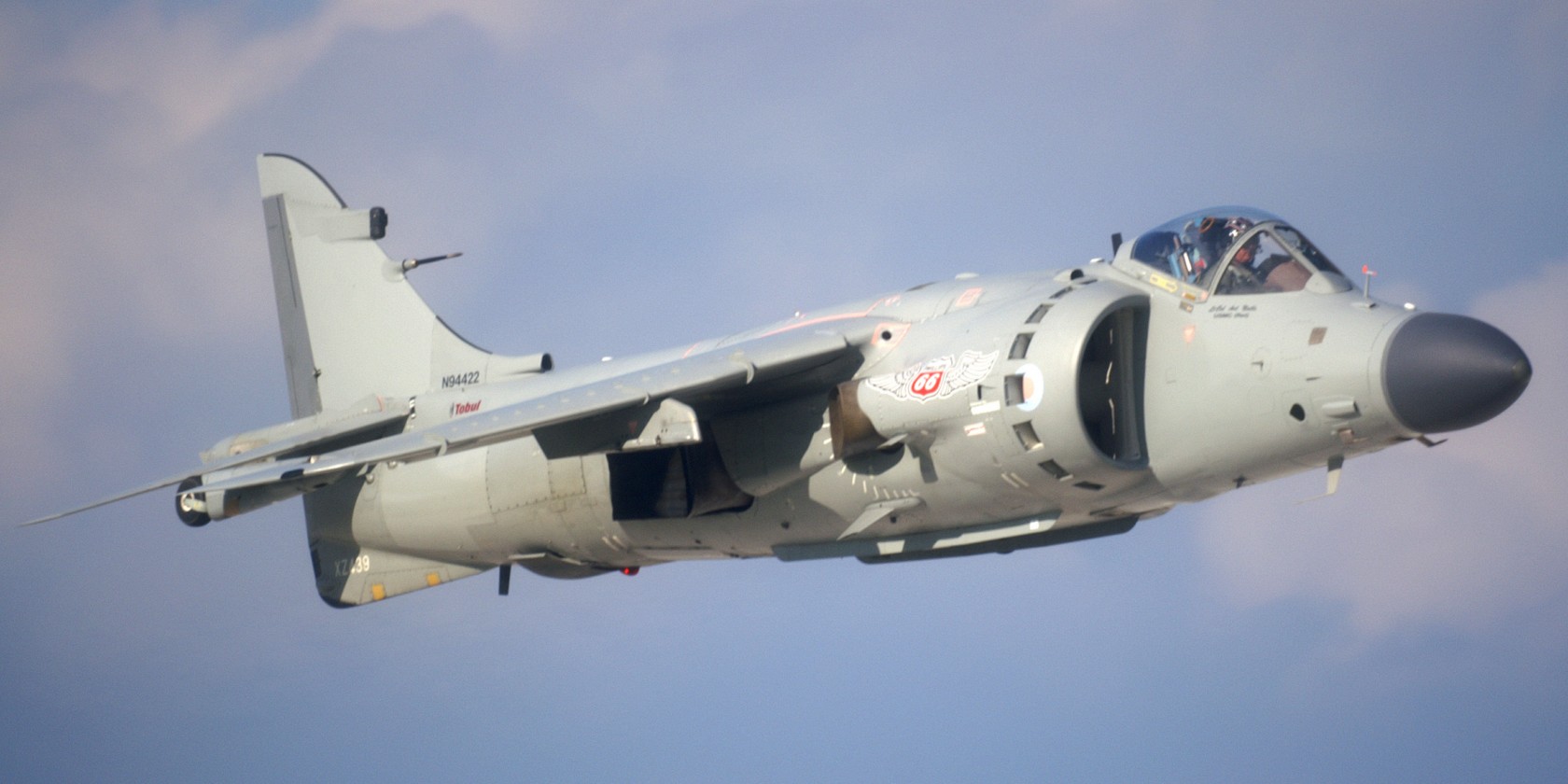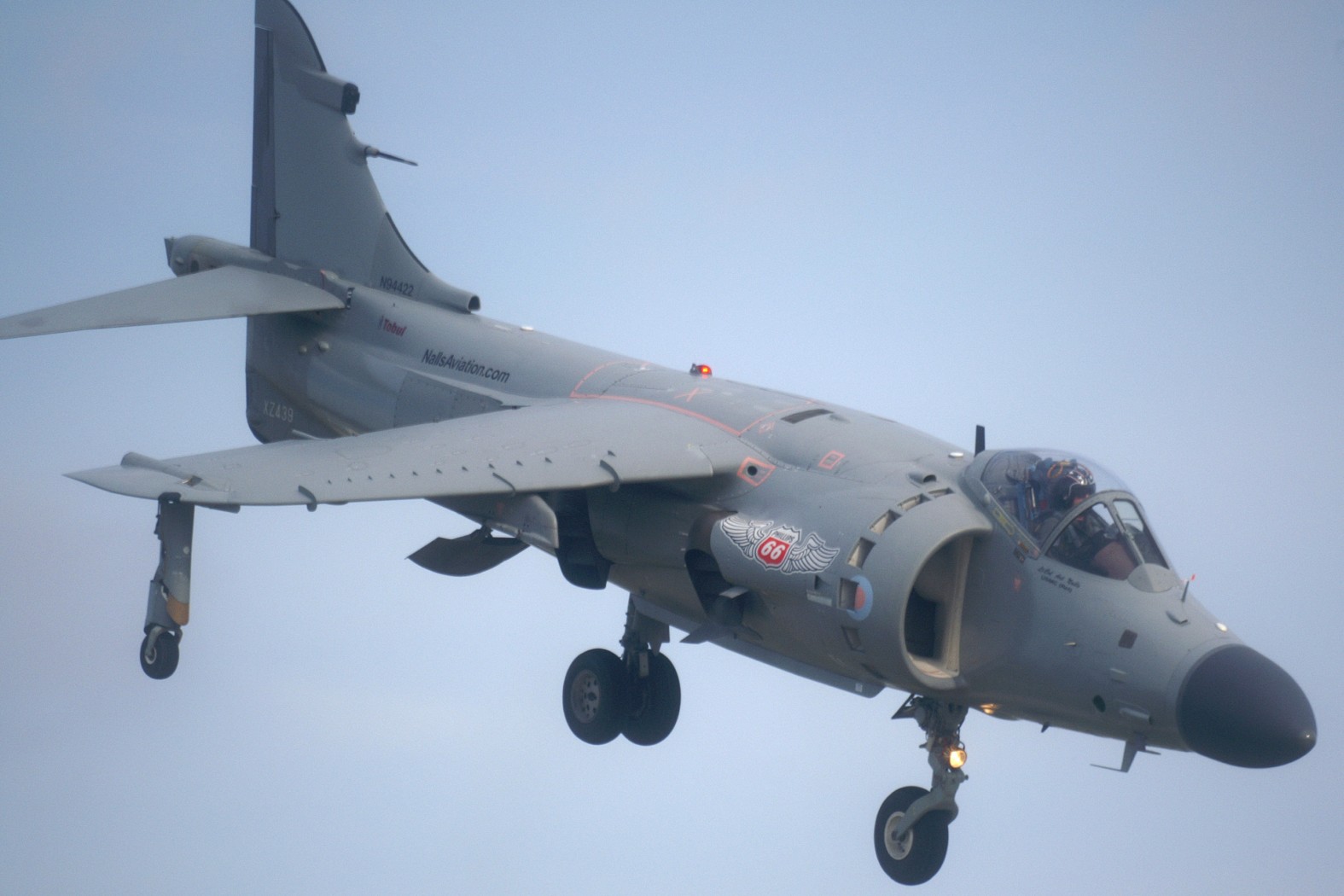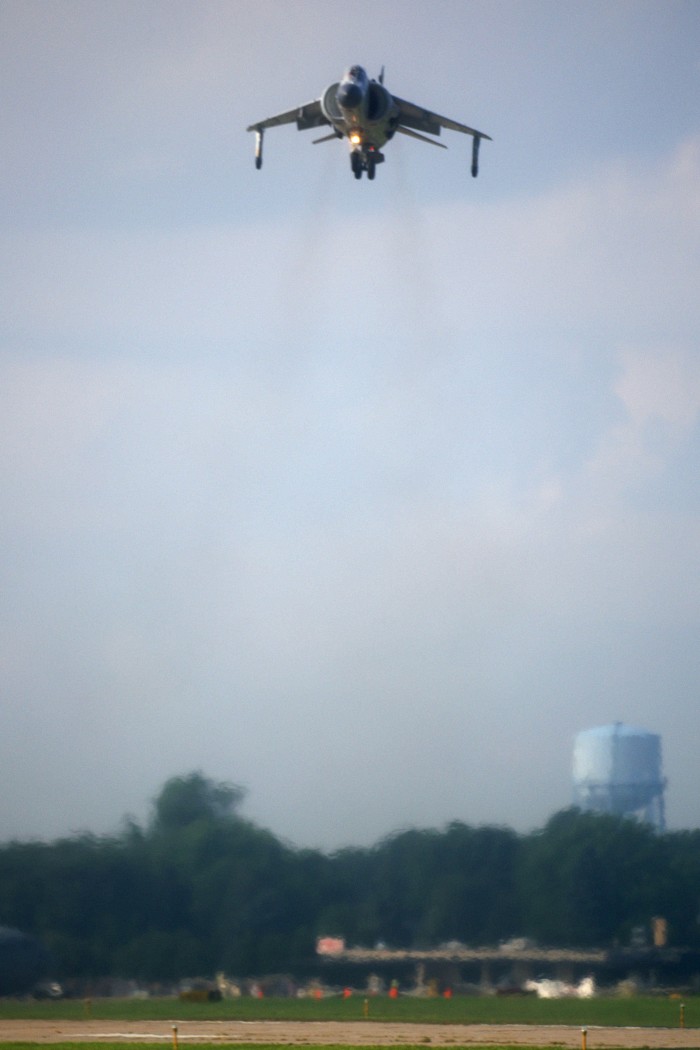 The lighter side of AirVenture 2010.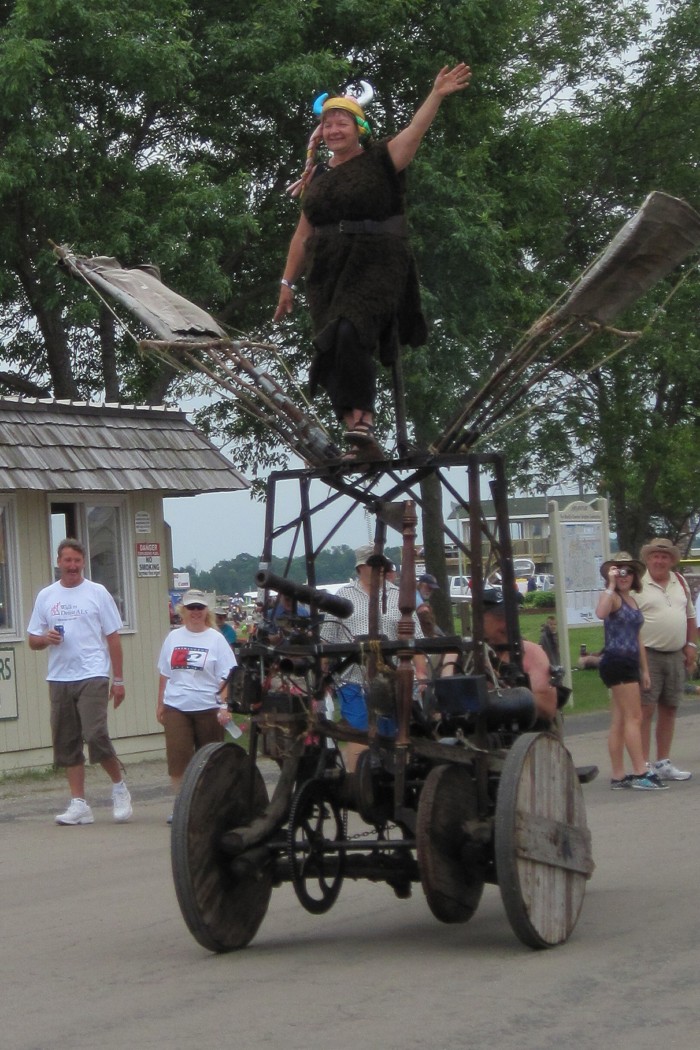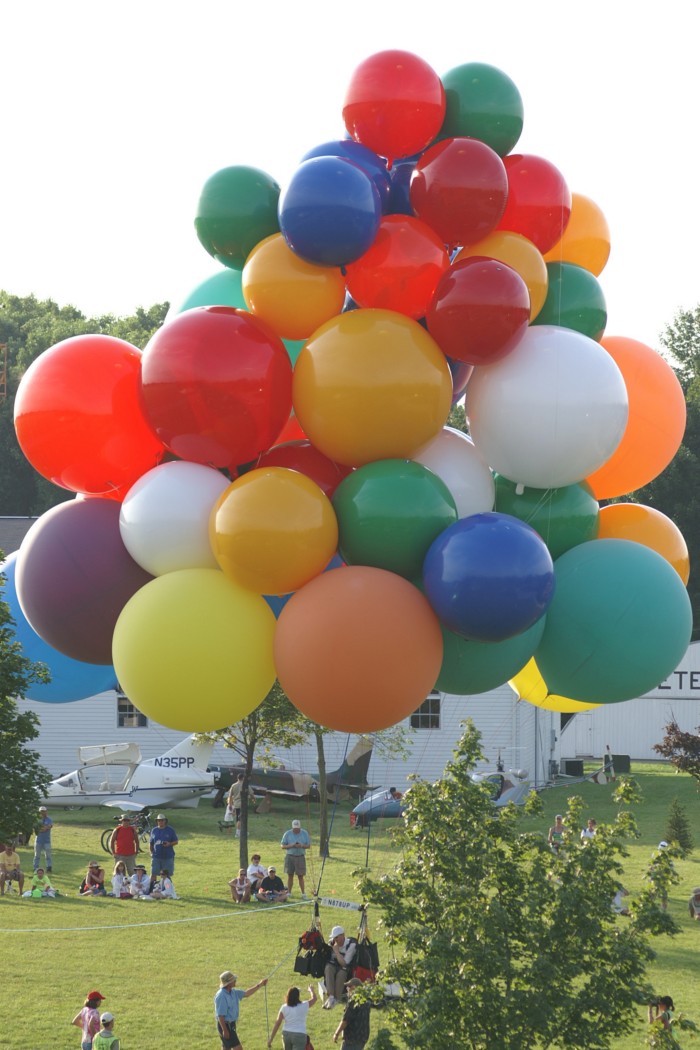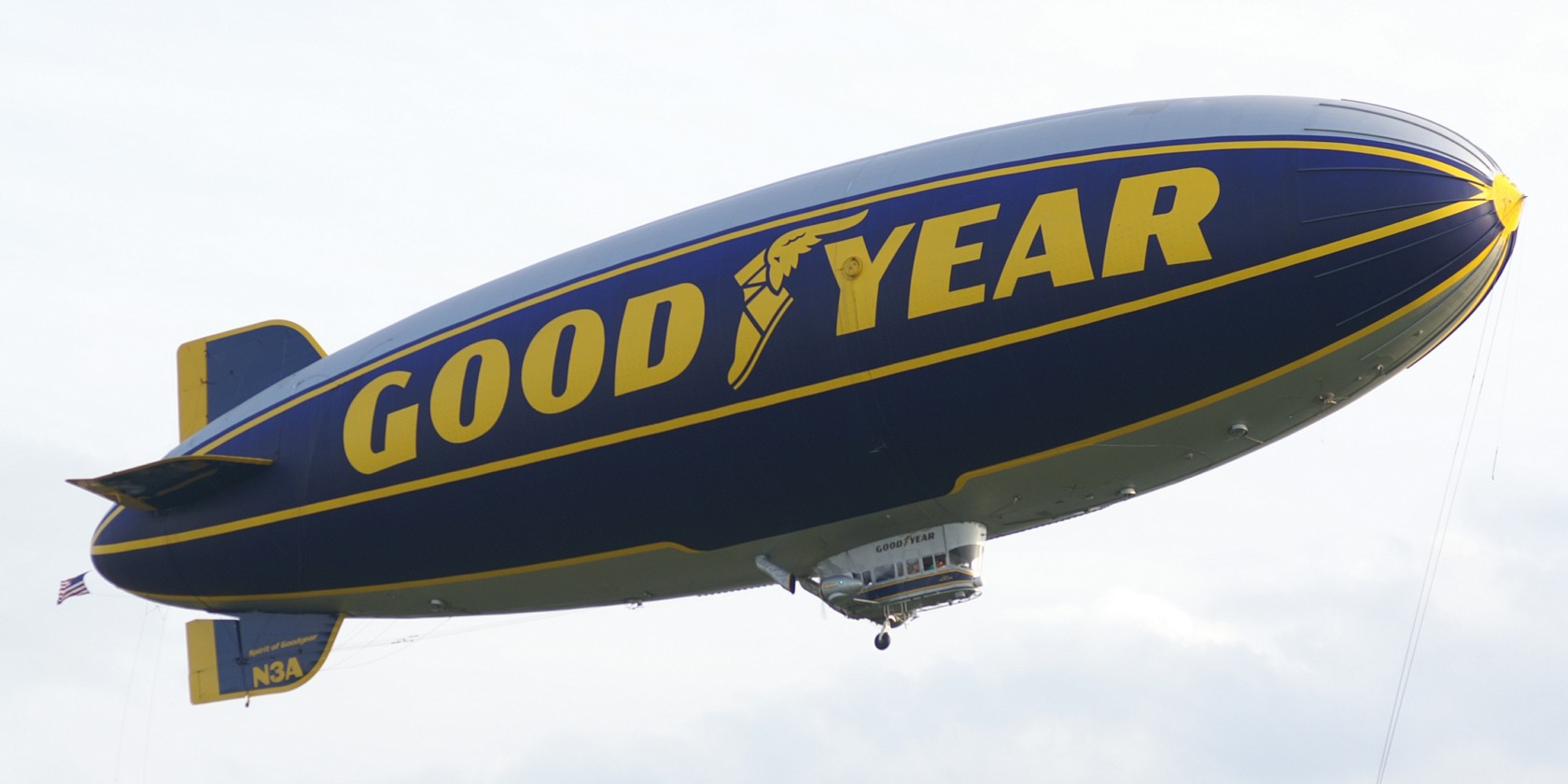 Gotta end with a 1200-foot wall of flame! It was even more impressive at night!